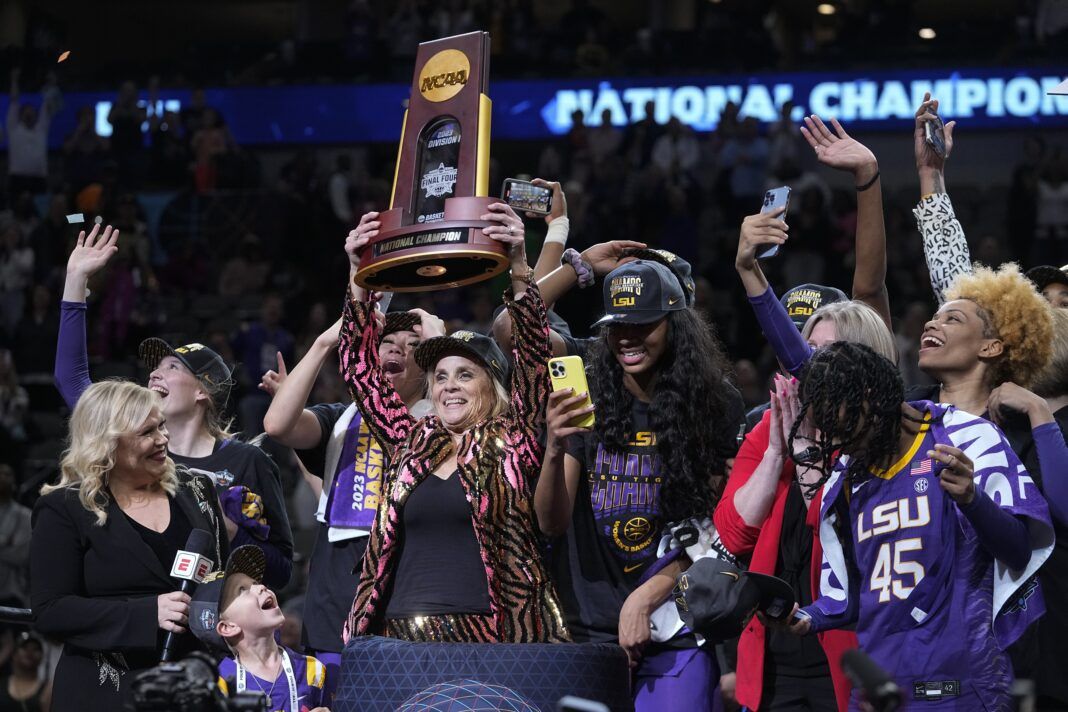 Kim Mulkey and her championship team are giving girls something to root for
Last Friday, just hours before Kim Mulkey and the Lady Tigers took the court for their Final Four showdown against Virginia Tech, a class of kindergarten girls at Parkview Baptist School were practicing their Mulkey squats and running up and down a basketball court in high heels. Dressed in outfits inspired by those Mulkey has garnered so much attention for this season, this was a class spirit day driven by girl power. But this wasn't an isolated event. All across Baton Rouge–and beyond–girls of all ages have found ways to channel Mulkey. And while this is certainly because of her team's National Championship win–the first in LSU basketball history for either men or women–the reason for Mulkey mania goes much deeper than just the record-breaking number of points the team clocked on the court.
"You know, most of the coaches we know around here are men," explains Parkview Baptist early learning director Cathy Wilson who helped to oversee a day of Kim Mulkey-inspired lessons for the school's kindergarten class. "I think it's exciting for the girls to have someone they can root for. Kim shows what determination, hard work and being yourself can accomplish."
View this post on Instagram
Throughout this basketball season, Mulkey has redefined what it looks like to be a woman in athletics. Her out-of-the-box outfits, designed largely by local Louisiana designers, draw a stark contrast to those of her opponents, their sequins, feathers and flowers bringing something previously foreign to the basketball court. And sure, clothes are only skin deep.  But it's the impact these outfits have had that really matters, and they have served to inspire a whole new audience to take notice of women's basketball and the success that comes when you're unapologetically yourself.
"I love the fact that they told me that our tickets were more expensive than the men's tickets," Mulkey said in the press conference following Sunday's championship game that saw some 9.9 million viewers, setting the record for the most-viewed NCAA DI women's college basketball game ever. "Taylor Swift is in town and we still sold this place out."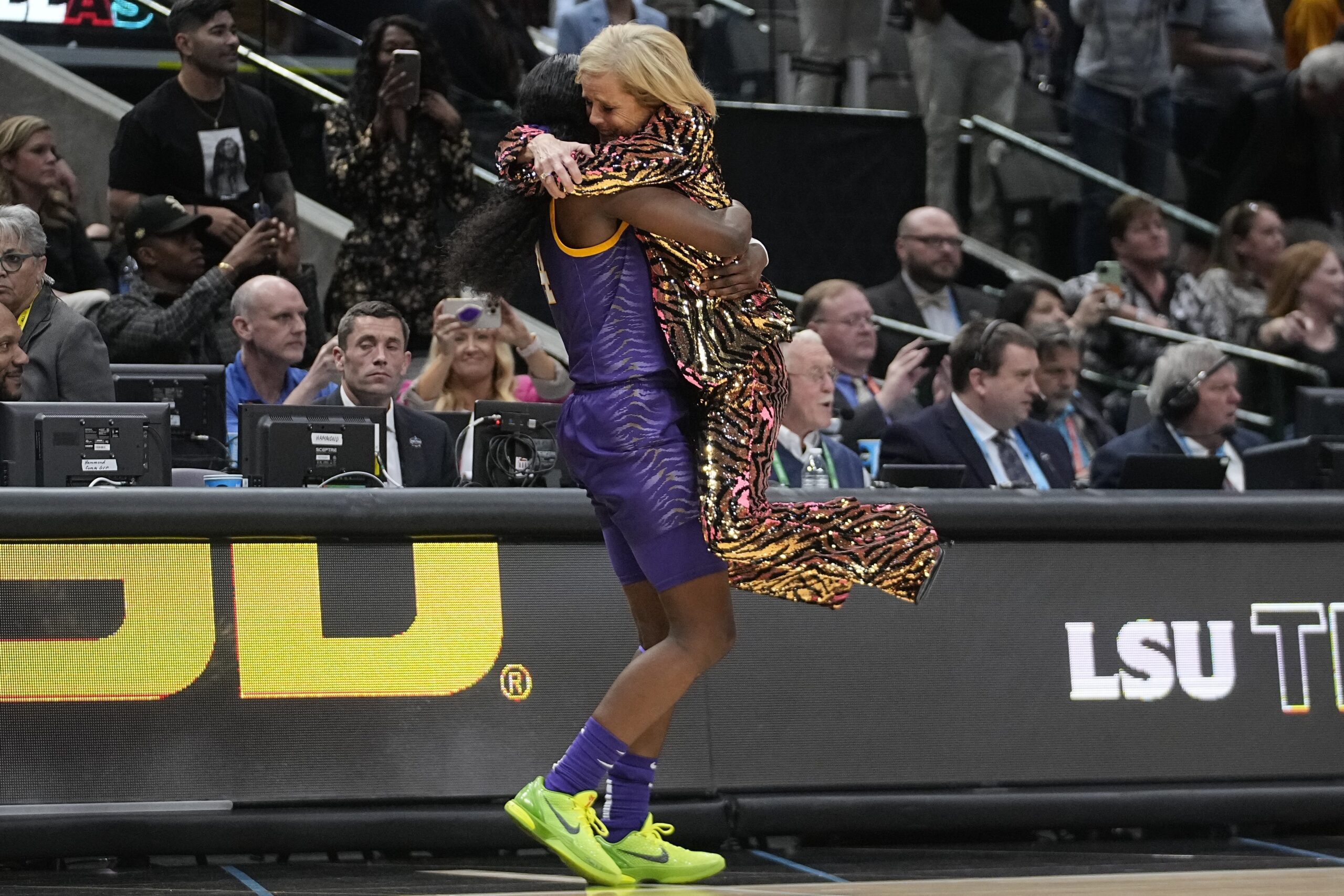 It's not just Mulkey that's living out this mantra of individuality, though. Her players are just as much a part of the conversation, despite their lack of sequins. Notably, forward and 2023 Most Outstanding Player Angel Reese has fought off criticism all season (much like Mulkey's wardrobe). But she has come out on the other side a champion and a role model getting girls interested in the sport that is such a big part of her life.
"I'm happy. All year, I was critiqued about who I was. The narrative–I don't fit the narrative. I don't fit the box you all want me to be in," Reese said in the same press conference following Sunday's championship win. "So this is for the girls that look like me. That's going to speak up for what they believe in. It's unapologetically you and that's what I did it for tonight. It was bigger than me tonight. It was bigger than me… I feel like I helped grow women's basketball this year."
View this post on Instagram
As the celebrations unfold in Baton Rouge, girls in the Capital City can look forward to seeing players who look like them up on those championship parade floats, and that's a big deal. In a country that delegates women's sports to second channels and non-primetime slots, it's major to see the fruits of women's labor celebrated in the same way as their male counterparts. And we bet there will be a fair few sequined blazers in that championship parade crowd, hopefully at least one or two rocked by pint-sized Kim Mulkey fans. It's only fitting.