Heart to heart: Advocating for heart health
---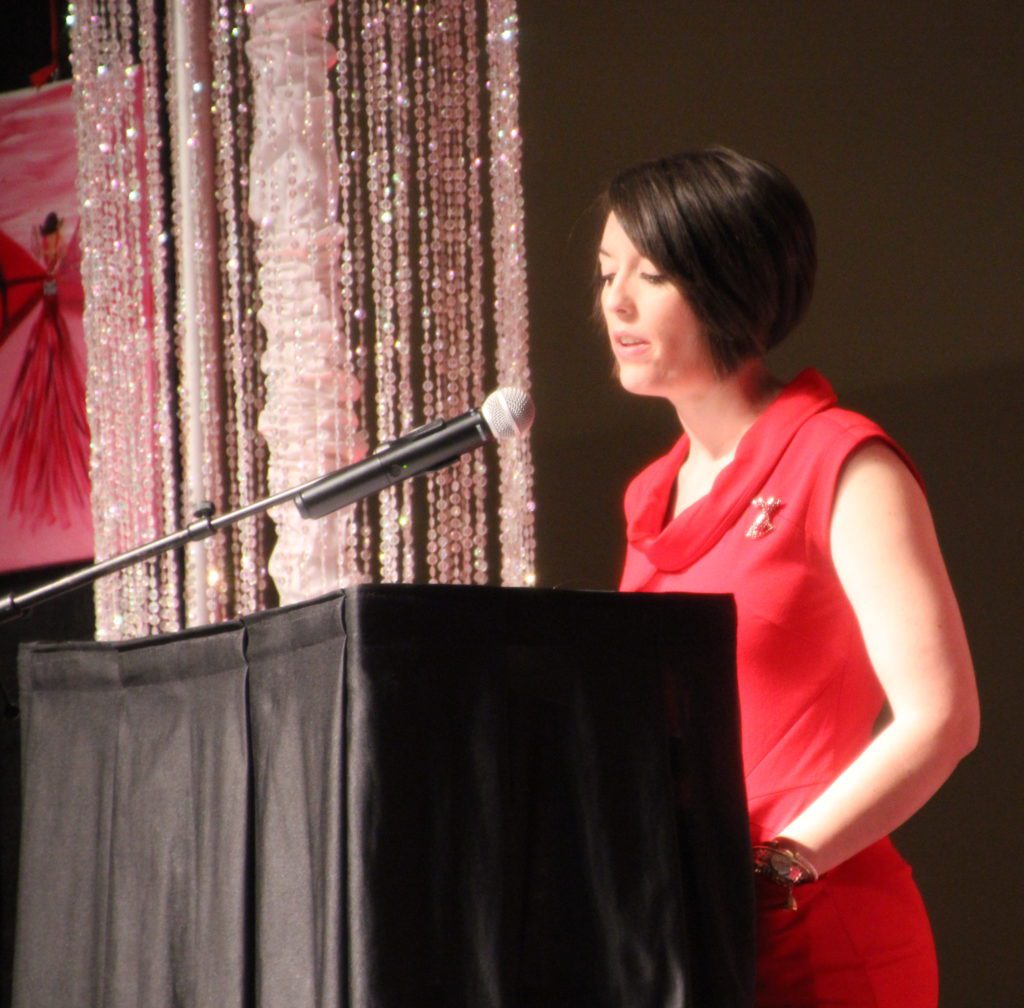 "I remember very clearly Dr. LaMotte's words," says Mary Leah Coco, of her cardiologist consult after a baseline echocardiogram. "He said, 'Mrs. Coco, you've managed to surprise me.' When I asked if I was going to cry, he answered, 'I think you are.'"
The year was 2010 and Coco was 30 years old. She had chosen to have a wellness exam because her mother was diagnosed with a hole in her heart at age 53. But Coco was not expecting bad news. Certainly she had symptoms such as fatigue, but what full-time working mother of a 2-year-old (who was also getting a Ph.D.) would not be fatigued? She thought she had nothing to fear.
Instead, Coco discovered that her heart had only a 10% ejection fraction (the amount of blood it pumps out), while a normal heart's ejection fraction is between 55% and 70%. Her situation was so dire it was almost heart transplant worthy.
"I sat in the office waiting for my husband, and I just cried and cried," recalls Coco. "The diagnosis has totally shifted my whole life."
Coco's condition is not medically or surgically fixable. She had an implantable cardioverter defibrillator placed under the skin to keep track of her heart rate and help prevent sudden death. She's on medication, and she continues to lead a healthy lifestyle with nutrition and exercise as a focus. Knowing that she has a weak heart has affected her everyday choices and her outlook.
"My doctor at the Cleveland Clinic told me that I would probably need to have a heart transplant within 10 years," says Coco. "That was seven years ago. But I have hope. I believe in the American Heart Association and the great research they do. Things can change."
Coco believes so much in the AHA that she became a national spokesperson for the organization during its Go Red for Women 10th anniversary campaign for its 2012-2013 season. She is passionate about debunking myths concerning women's health, and she continues to speak on the subject any chance she can get.
"Heart disease is the No. 1 killer in women," says Coco. "It has a greater death rate than all forms of cancer combined. Every 80 seconds a woman dies of heart disease."
Coco and the AHA want to get the word out that women need to be advocates for their own health. They need to request cardiovascular exams. They need to know their family history. They need to be proactive instead of reactive. And they need to know that heart health issues affect every age, race and socioeconomic level.
"The young women of today have a lot on their plates," says Kenny Civello, a cardiologist and electrophysiologist with Louisiana Cardiology Associates, who also served as one of Coco's physicians. "Many women work, and they're still the primary caregivers for their children. They run around all the time and don't have time to take care of themselves and exercise. Their meals are eaten on the go."
Because of this, Civello expects that heart disease will continue to increase in women younger and younger. That's why advocates such as Coco are adamant about educating the public on this disease while sharing their personal stories.
Something that could have been such a tragedy has ended up being such a blessing," says Coco. "God has allowed me to have this condition, but it has given me the opportunity to serve others."
Click here to read our full feature on women and heart health, with first-person stories of surgery and survival.