Have a heart: This Valentine's bash is just for the girls
---
Talk about a sweetheart deal—having all your gal pals over for a Valentine's Day party to celebrate sisterly love. That's the inspiration for this colorful bash dreamed up by event planner Angela DiVincenti Babin of Angela Marie Events.
Babin found the perfect pretty-in-pink venue in Eloise Market and Cakery, the popular Lee Drive bakery launched in late 2021 by M.J. Schmidt. "It's such a young and hip spot," Babin says. "It's very Instagrammable, with details already in place like the wall of cute painted hearts and the neon sign, and that gives it a great vibe for a party."
For a deeper dive into the photo focus, Babin placed instant cameras around the scene, along with heart-shaped sunglasses and other props perfect for capturing selfies with the girls. Among the memorable details were miniature La Vostra rosé prosecco bottles with custom labels, conversation heart plates, and gold-dotted hot pink napkins. Attendees used heart-shaped straws to sip on pink milkshakes with a bit of a grownup kick, passed around "fries before guys" in pink containers, and capped off the fun by tasting an assortment of petite Eloise cakes decorated in the spirit of the holiday.
"This is a party that would work for any age group," Babin says. "It's all about having fun with your friends."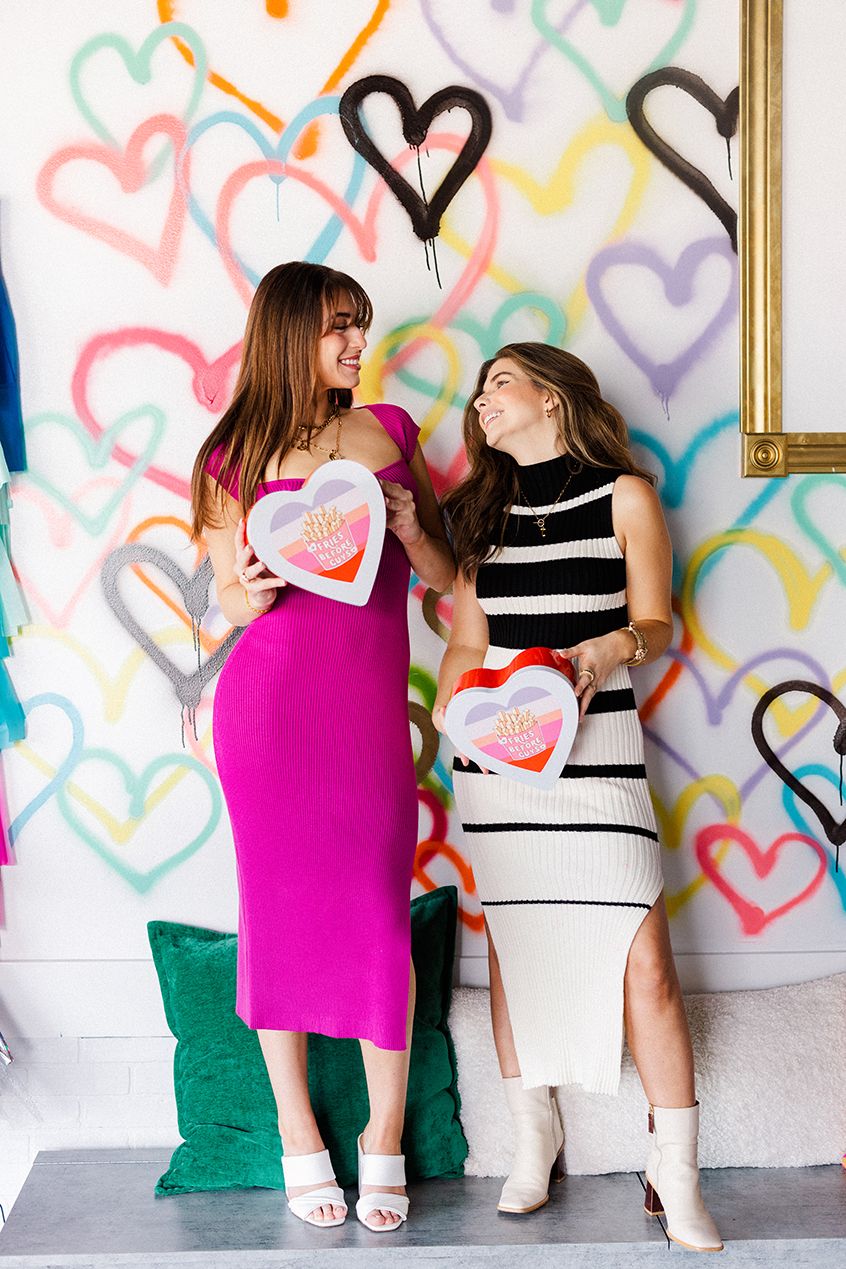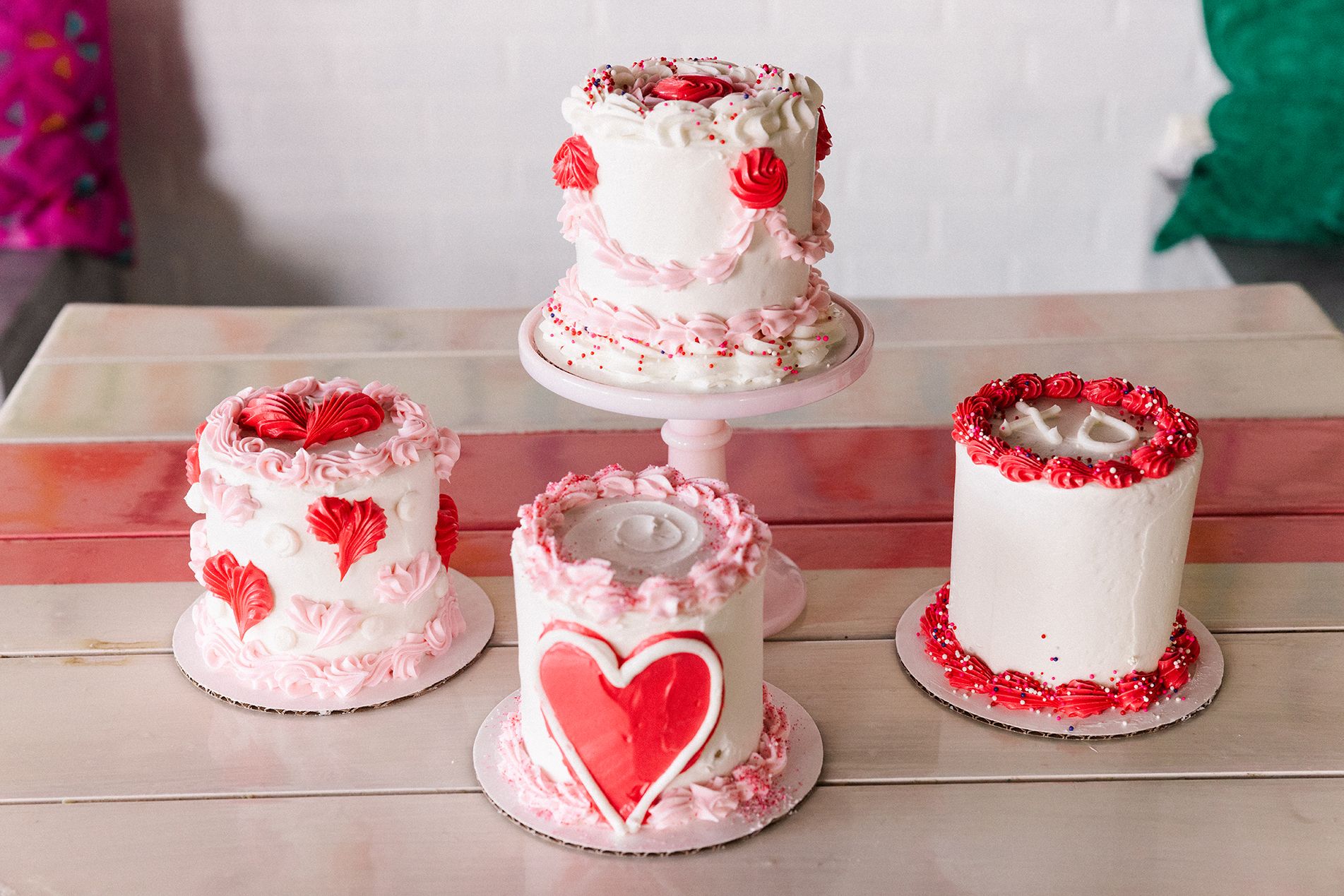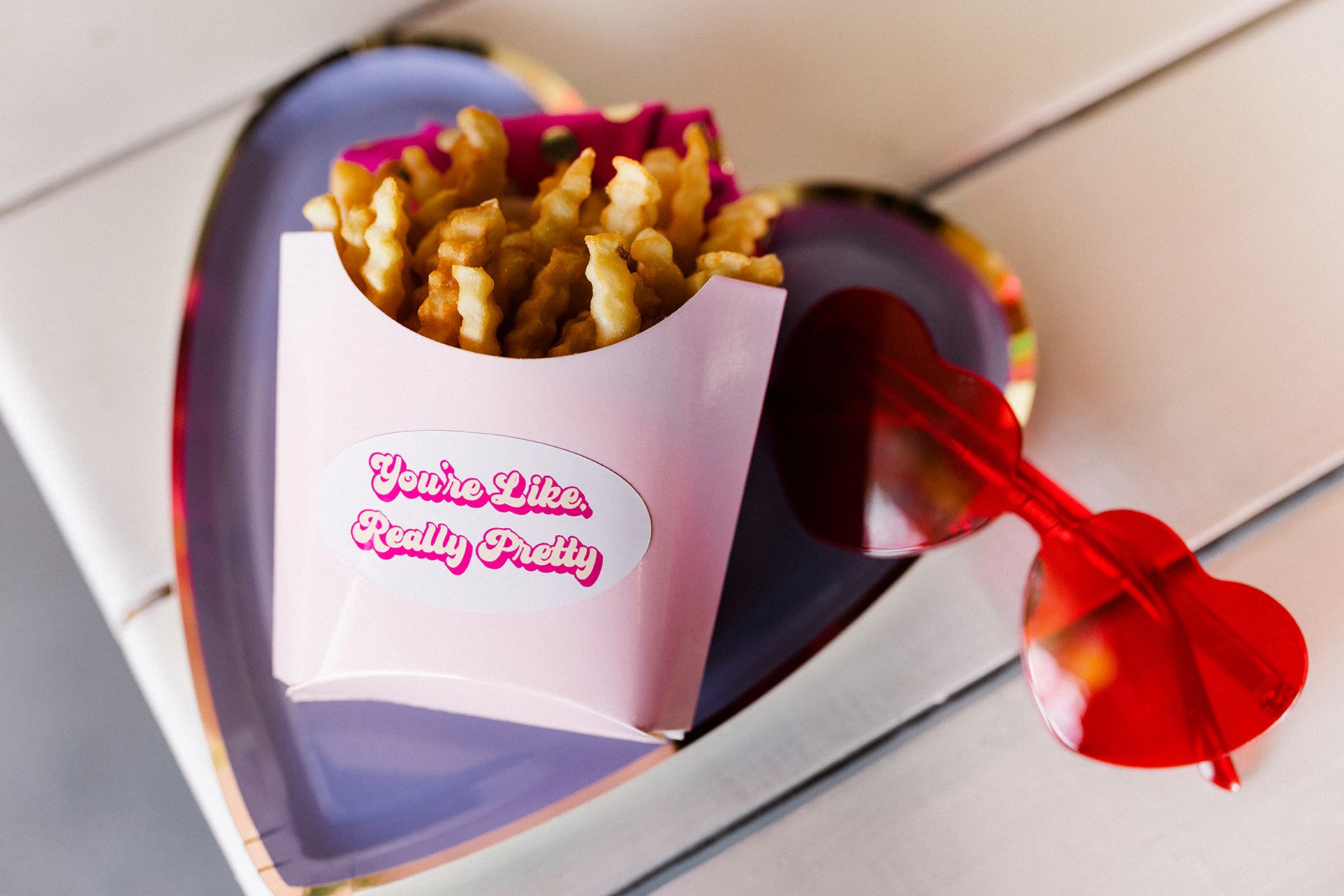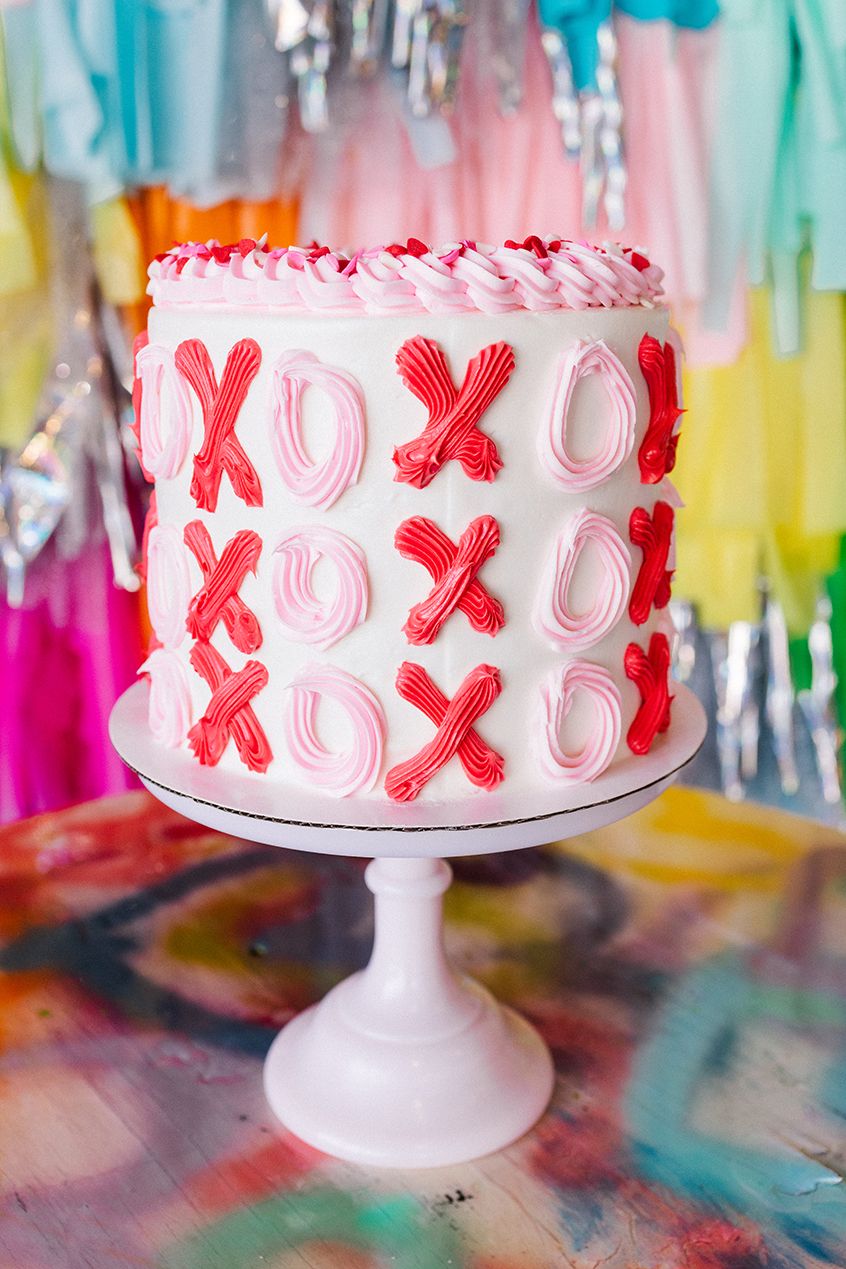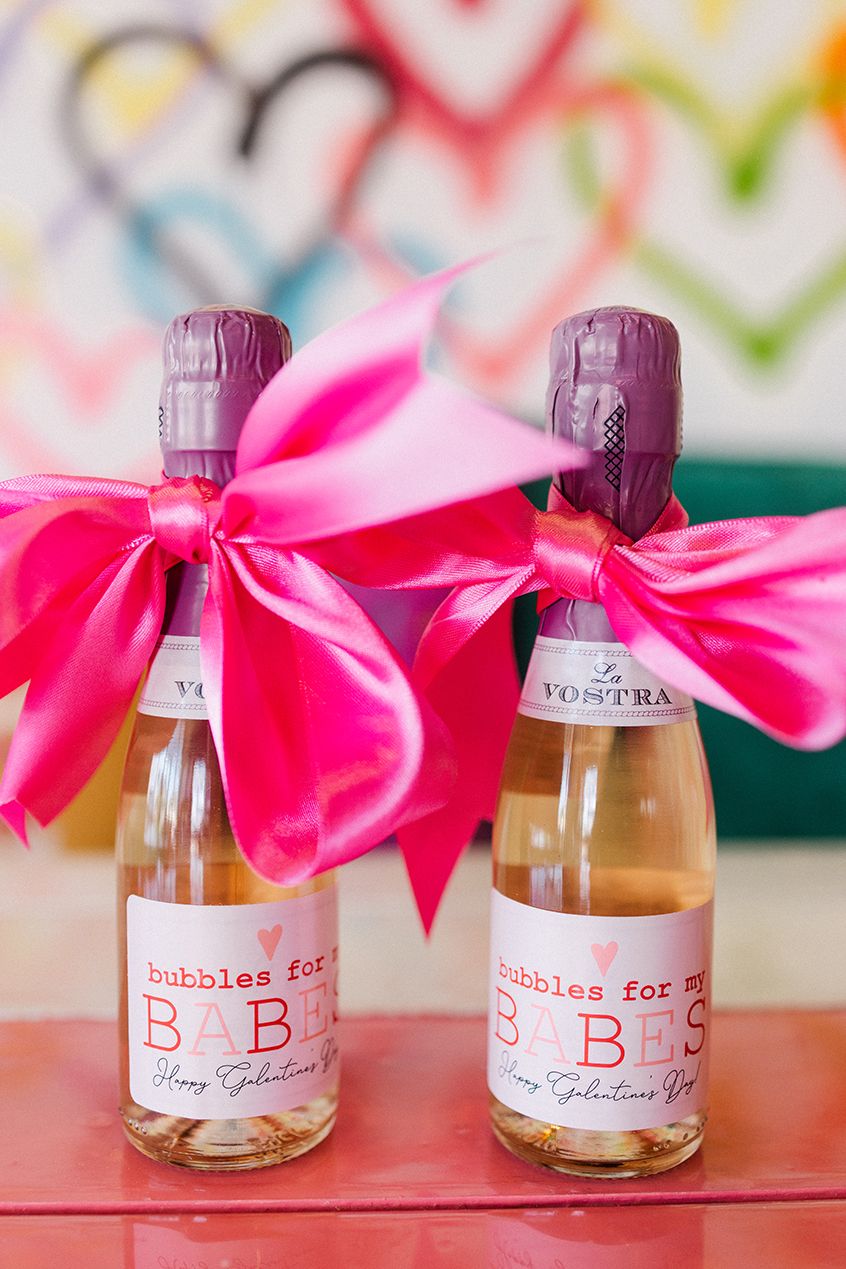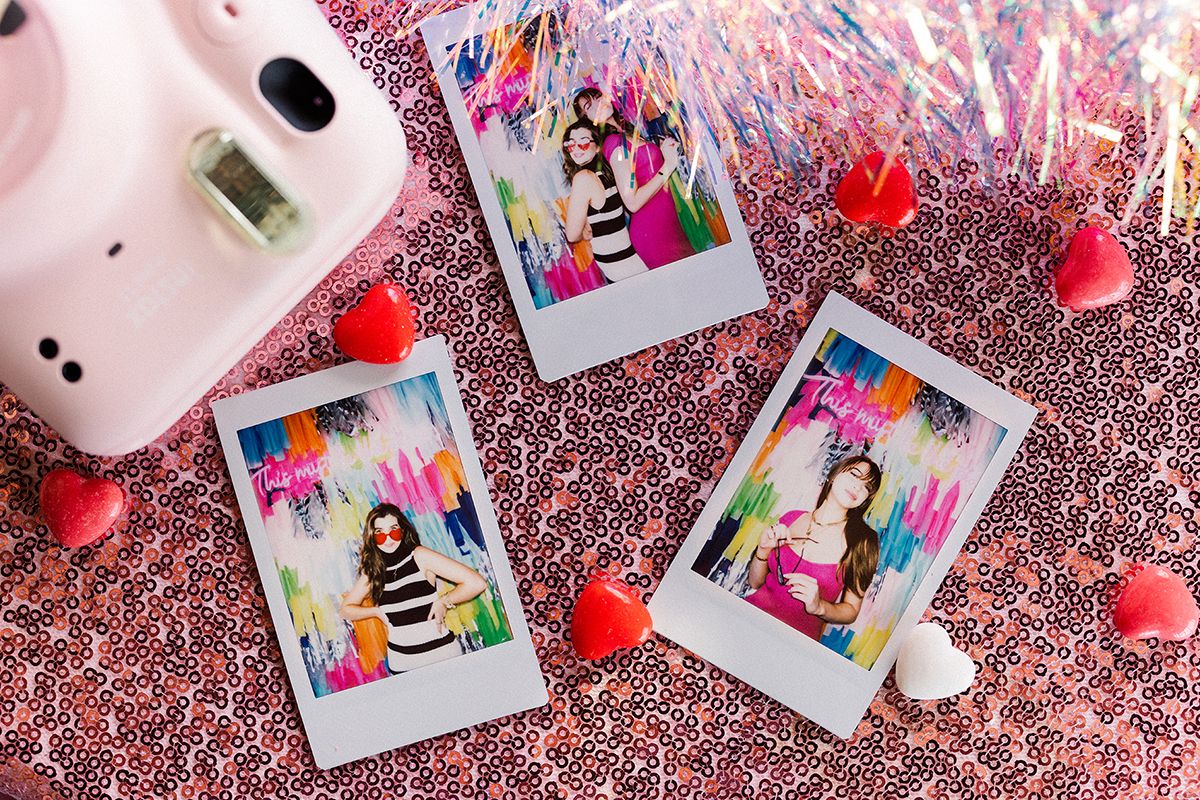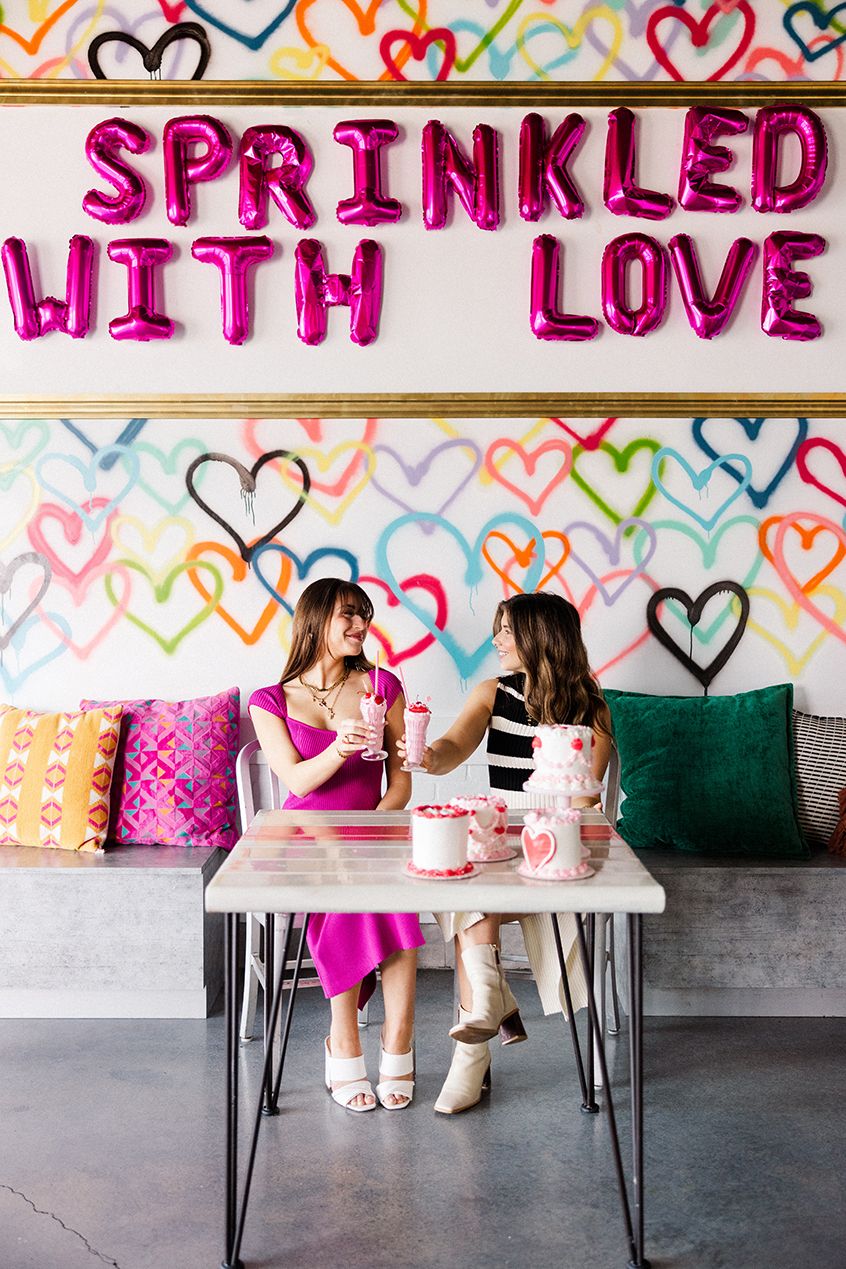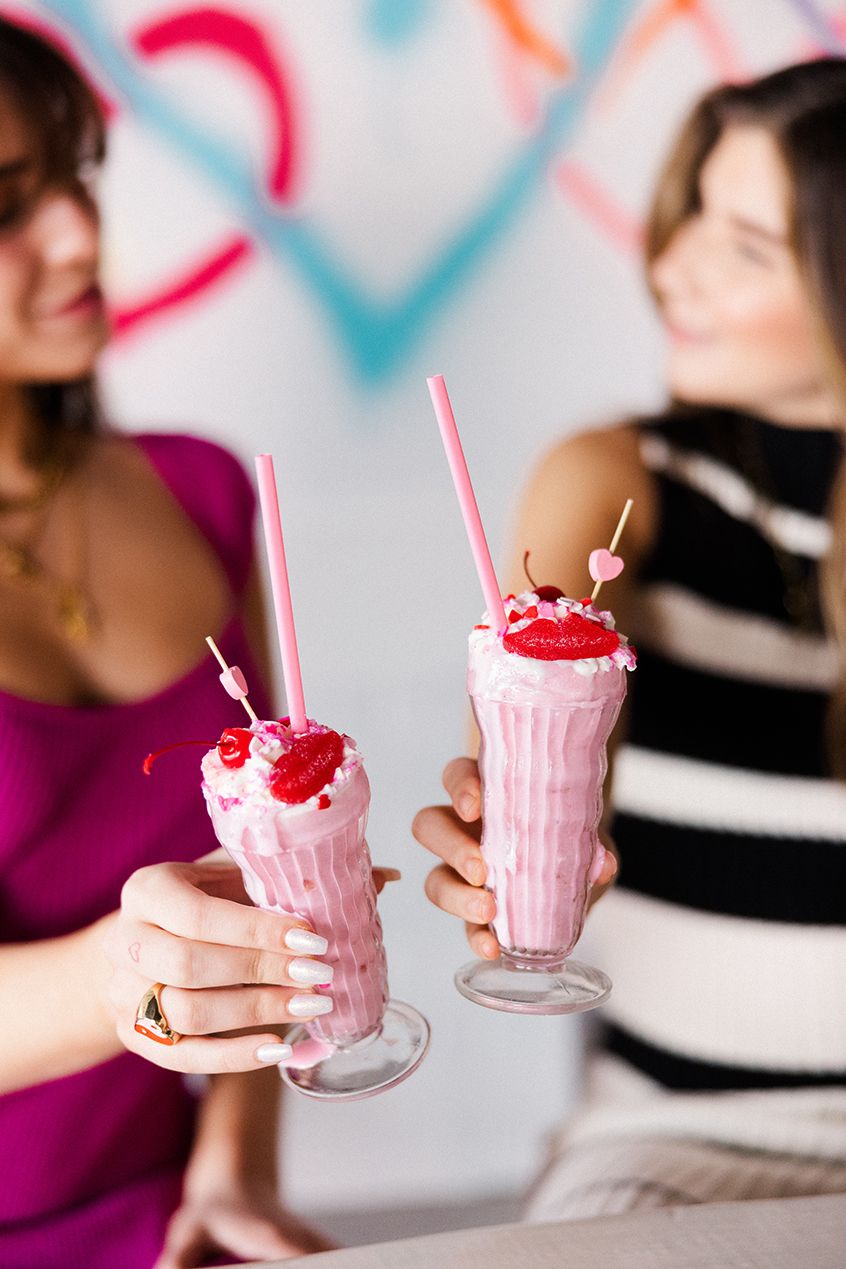 ---
Resources
Design: Angela Marie Events
Venue: Eloise Market and Cakery
Sign: Alisha Jean Art on Etsy
Stickers: Hope Collective Studio and Wild Moon Crafted on Etsy
French fry boxes: Oh So Fancy Details on Etsy
Bottle labels: Sweet Talk Designs on Etsy
Heart straws, sour pucker lips and sprinkles: Amazon
Wardrobe: Moxi Boutique
Models: Savanna Nixon and Jeneé Esquivel
---
Boozy Strawberry Milkshake 
Ingredients:
3
½

cups strawberry ice cream


½

cup chilled fresh strawberries
3 oz. whipped cream vodka


1

⁄

3

cup heavy cream
Red food dye (optional)
Whipped cream, sprinkles and additional strawberries for garnish
Place ice cream, fresh strawberries, vodka, heavy cream and red food dye (if using) in a blender. Blend on high speed for 1 to 3 minutes or until smooth and thick. Pour milkshake into 2 glasses, and top with whipped cream, sprinkles and/or additional strawberries. Serve immediately.
Makes 2 servings.
—Princess Pinky Girl