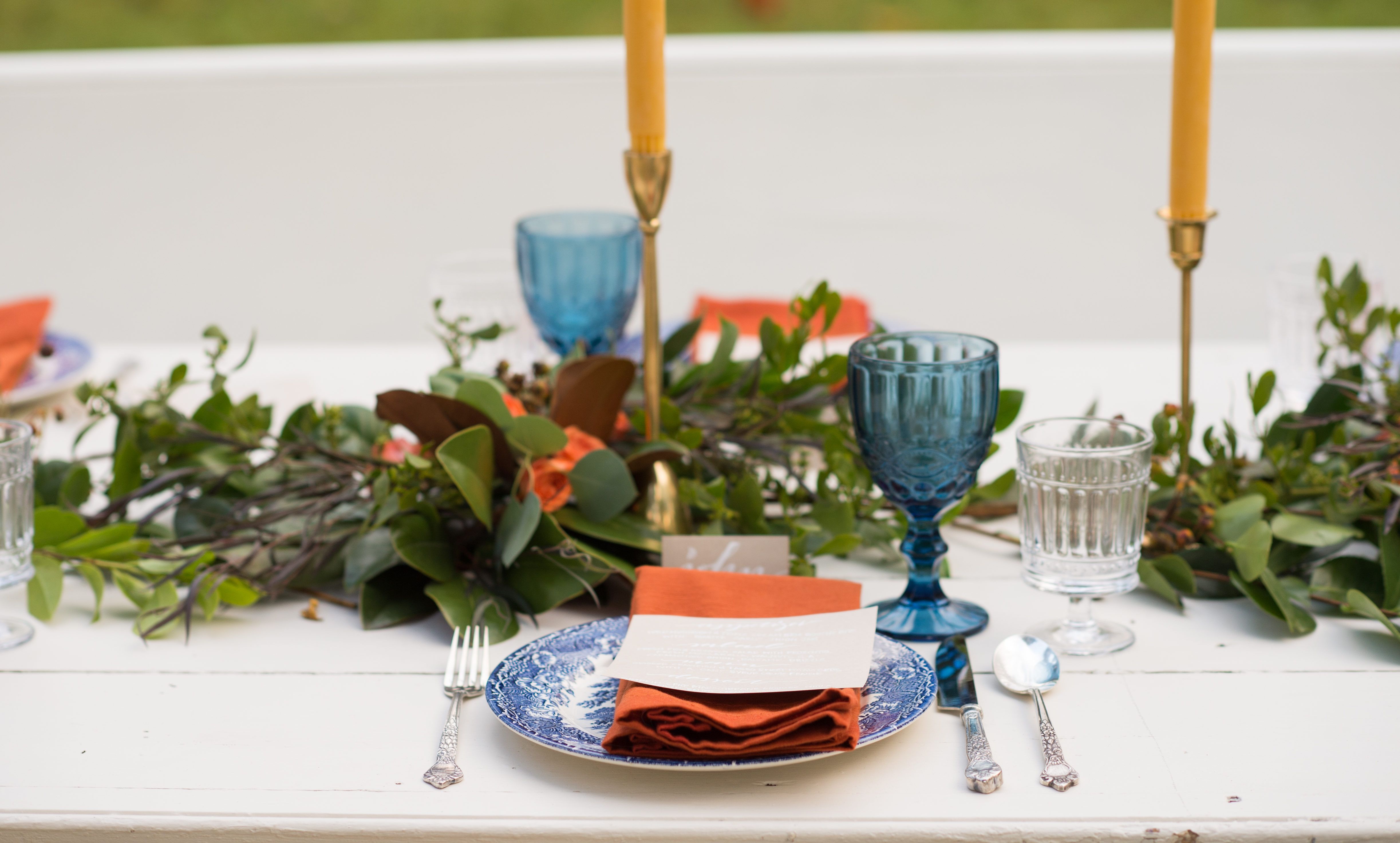 From the November issue: Classic entertaining with a twist
Entertaining trends these days tend to take a glance back over their shoulder to farm-style classics. More and more we are seeing extravagance and formality stripped away to reveal that charming rustic simplicity found in farm-to-table movements in the realms of cuisine, home design, and décor.
"People are leaning to a more casual style, a farmhouse style in their entertaining," says Angela Divincenti Babin of Angela Marie Events. "And it's perfectly appropriate to mix old elements with the new."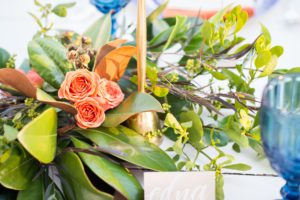 Embracing this mindset, inRegister teamed up with Angela and a host of other local talents to prepare a holiday harvest table brought together by classic inspirations with a modern twist for the cover story of the November issue.
Angela brought in timeless pieces like blue and white china plates with vintage silver and placed them alongside fresh flowers that look "picked straight from the yard." She set these against the charming backdrop of the recently refurbished 1820s Kleinpeter House for a table scene reminiscent of harvest celebrations and a more provincial lifestyle.
The table also displayed a seasonal bounty in four courses, created by The Gilded Artichoke's Lisa Boudreaux-LeCoq. These dishes were made with simple ingredients that are easy to come by and don't take long to prepare—qualities that Lisa values when it comes to creating recipes that are both nostalgically classic and sprinkled with something special.
For recipes and more details on creating the perfect farm-to-table style arrangement for your holiday entertaining, read the cover story of inRegister's November issue, on newsstands now.