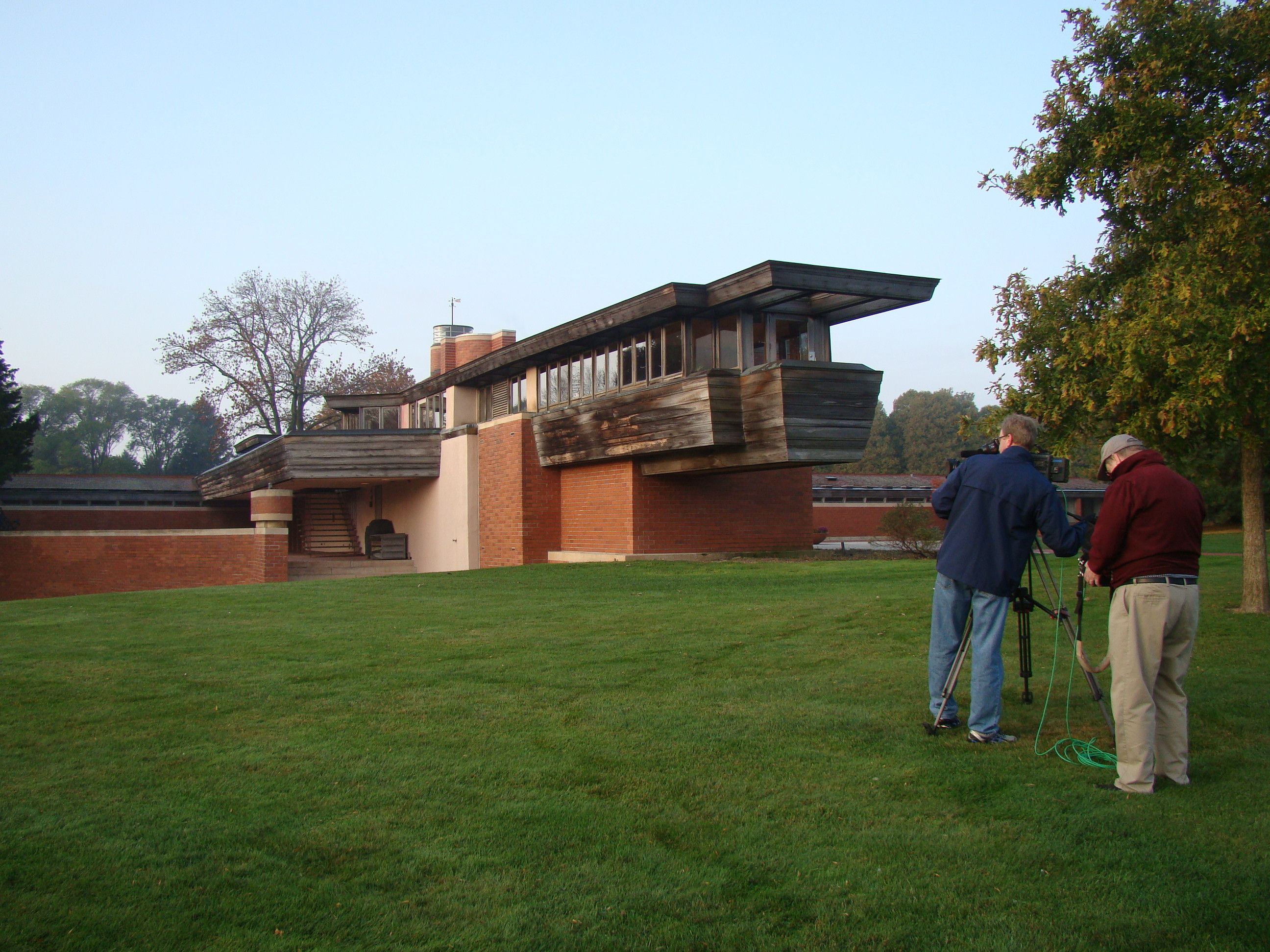 Finding Frank: Filmmaker visits BR to discuss his fascination with famed architect
The work of Frank Lloyd Wright has, for decades, served as the perceived height of American architectural design. His very name has become synonymous with organic design sensibilities, the "Prairie School" aesthetic of flat lines and expansive floor plans, and even the stigmas of his personal life, which included romantic affairs, intense egotism, and a link to a murder in a Wisconsin home of his design. Although he designed about 1,000 structures, only slightly more than half were ever completed, and many of these still remain relatively unknown to the American public, overshadowed by his famed buildings like Fallingwater in Pennsylvania or the Guggenheim Museum in New York.
When filmmaker Michael Miner—on what would become a three-year roadtrip after leaving Hollywood filmmaking in the mid-1990s—began to explore the westernmost examples of Wright's work, he wished that the gift shops at the sites had offered videos about the other Wright sites he couldn't see or hadn't seen yet. A few years later, he decided to take up the job himself.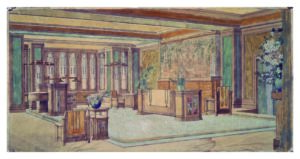 Miner will make two short stops in Baton Rouge this week to promote the latest in his series of Frank Lloyd Wright documentaries, MASTERPIECES: The Most Extraordinary Buildings Designed by Frank Lloyd Wright, in conjunction with the West Baton Rouge Museum's current exhibition on the famed architect's works. Miner's documentary will screen at Manship Theatre tonight, Thursday, May 11, at 7 p.m., and Miner himself will be on hand for a post-film Q&A session with audience members. Miner will also appear tomorrow, Friday, May 12, at the West Baton Rouge Museum for a noon Lunchtime Lecture to further discuss Frank Lloyd Wright's impact on the world of architecture.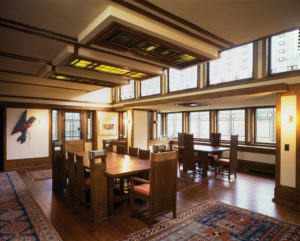 "I did my first documentary, Sacred Spaces: The Houses of Worship Designed by Frank Lloyd Wright, in 2002," Miner tells inRegister. "I went back to places like Los Angeles and Phoenix, hired a local videographer, and we just started filming his structures in the area, like the First Christian Church. I thought that the churches were some of his least understood buildings, and some of the least appreciated in his career. So the combination of these unknown places plus the fact that I'd probably find good cooperation since they were houses of worship helped me figure out a good place to start."
But architecture as a medium isn't necessarily the source of Miner's inspiration.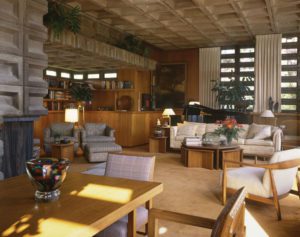 "What's interesting is that the next film I'm going to do is not specifically about Wright, but about what I consider to be the five greatest creative geniuses of all time," he says. "People often think that I must be passionate about architecture, but I wouldn't quite say that. I only like great architecture and great art. That's what I'm drawn to—the exceptional, not the ordinary. I consider Wright to be one of the greatest geniuses of all time, and that's why I'm oriented toward his work."
So then, which piece of Wright architecture does Miner like best?
"My favorite piece will actually be featured in the film screening in Baton Rouge: the Johnson Wax Headquarters in Wisconsin," says Miner. "As I say in the prologue to the film, I don't think that Wright would consider any one of his buildings a masterpiece, because he considered them all masterpieces—he had a tremendous ego. I equate the idea to not picking out a favorite child. I think he was the same way about his buildings. For him, if his buildings were compromised in any way, like if they owners didn't decorate the way he liked, he considered those buildings unworthy to speak of. But I personally think this one's my favorite, so people can look out for it in this film."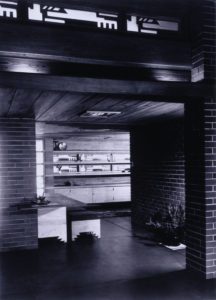 After his visit to Baton Rouge, Miner will travel to Chicago and Canada to promote his work for the Frank Lloyd Wright Revival Initiative, an organization that helps renovate and rebuild demolished Frank Lloyd Wright structures on their original sites.
For more information, check out inRegister's article on the West Baton Rouge Museum's Frank Lloyd Wright exhibit, which runs through June 4.