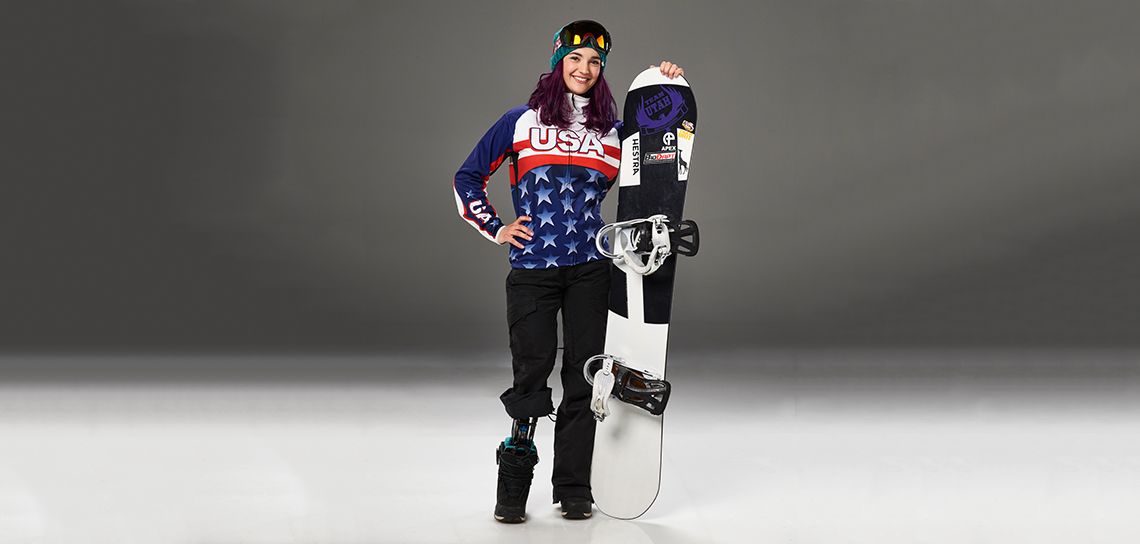 From the February issue: Brenna Huckaby breaks through boundaries
After a fight with cancer that resulted in the amputation of her leg, a 14-year-old Brenna Huckaby was desperate to fill the void left by the end of her gymnastic career. For a Baton Rouge native with an affinity for adventure but minimal experience with snow, the opportunity to snowboard recreationally, much less professionally, was not on Huckaby's radar. It wasn't until a rehabilitation ski trip with other young amputees that Huckaby discovered the passion that would ultimately shape the rest of her life. Drawing an immediate parallel between a snowboard and a balance beam, Huckaby convinced staff to let her try out the challenging sport–and the rest was history.
Now preparing for her Olympic moment at the Paralympics in Pyeongchang, South Korea, Huckaby is looking forward to her next big adventure. She, however, remembers daily the missteps and misfortune that led her to the abundant life she now enjoys.
"Things are going to get you down in life. That's pretty much inevitable," she says. "But you can't change what's happening- you can only change how you respond. I just want people to know that if you keep going and keep your head up, it will get better."
To read more about Brenna Huckaby's amazing journey from Baton Rouge gymnast to Olympic snowboarder, check out the cover story from inRegister's February issue. And to learn more about all of Team USA, check out teamusa.org and tune into the Winter Paralympics, which will kick off on March 9.