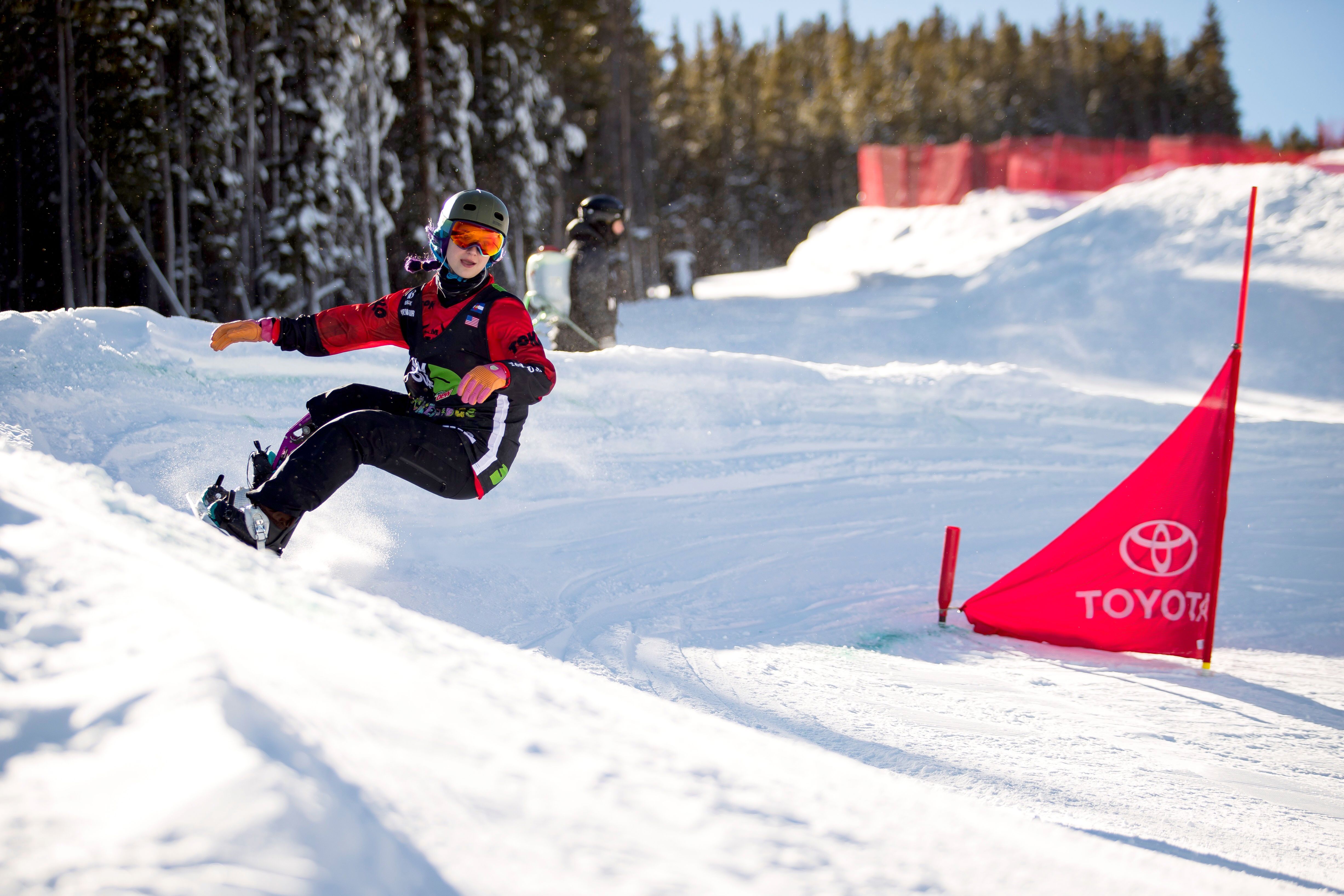 Moving mountains: Paralympic snowboarder Brenna Huckaby slaloms past setbacks
---
The route to the Winter Olympics and Paralympics usually requires a handful of crucial preconditions: the right interest, the right climate, the right training, and—especially when the sport in question includes tricks with names like "rippey flip" and "switch-frontside 1080 double cork"—at least one good leg. Just ask Baton Rouge native and Paralympic snowboarder Brenna Huckaby, who at the age of 14 began the journey to first-rate athleticism without even knowing it, and from a place that seemed at first like the end of everything—a decidedly snow-less hospital bed at the MD Anderson Cancer Center in Houston, Texas, recovering from the amputation of her right leg.
The world's most confident fortuneteller might shake her head at what would come next. A born and bred south Louisianan finding success in a snowbound sport? Impossible. Racing down hillsides with a prosthetic limb whilst recovering from cancer? Even more unlikely. And what about raising a child—Huckaby's one-and-half-year-old daughter, Lilah, who already shares a love of the slopes—in the midst of it all? Some might call that downright heroic.
Now the owner of several medals from worldwide competitions, and boasting passport stamps from Chile, the Netherlands, Finland, and beyond, Huckaby, just 21 years old, will soon add Pyeongchang, South Korea, to her list of exploits. This March at the 2018 Winter Paralympics, she will compete for the gold in banked slalom and—if her last trials this month go as planned—snowboard cross, the two events available to handicapped snowboarders.
But back in 2010, none of this had appeared in Huckaby's wildest dreams. That would come later, after a nightmare turned into reality.
"I had been doing gymnastics since I was about 8 years old," says Huckaby, "but stopped when I was around 14 because of knee pain that wouldn't go away. My mom took me to the doctor, and that's when they discovered the tumor."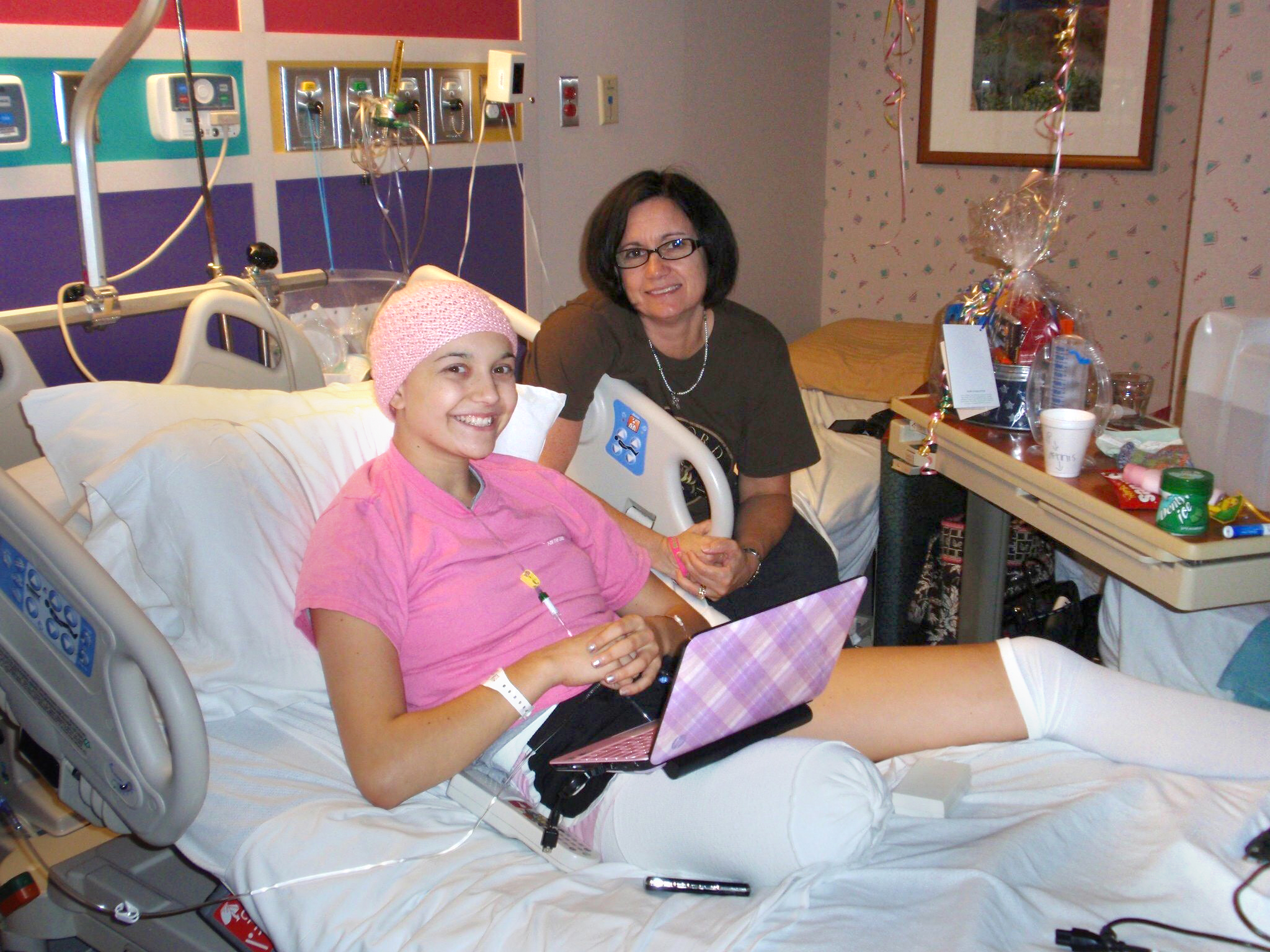 After a diagnosis of osteosarcoma—a rare bone cancer—and rounds of unsuccessful treatment, Huckaby and her family decided to remove the leg to save her life. What came next was a long process of mental and physical healing.
"It was hard to get back into the swing of things," says Huckaby. "Before cancer, I had been all about gymnastics, and to not have that was really difficult. We tried everything we could think to do here in the South, but nothing really gave me the same enjoyment or thrill."
The events of the following years might seem like a lucky break to anyone unfamiliar with that most mythic point on the compass rose. Who, after all, has not found adventure by doing as heroes have done for ages—by traveling into the west?
After the operation, MD Anderson took Huckaby and other young amputees on a rehabilitation ski trip to Park City, Utah, where Huckaby finally came face to face with her future.
"I got this impression of the snowboard as a sort of moving balance beam," says Huckaby. "I remember I had to fight for them to let me try it out, because they normally don't let first-time amputees on stuff like that, but they did, and I just fell in love with it."
Huckaby's background in gymnastics didn't hurt, either.
"In gymnastics, you need strong balance, coordination, body awareness—pretty much everything snowboarding requires," she says. "And these are things you can't really teach someone for the first time at 14. Learning them throughout my life and being brought up in the gymnastics world has really given me a competitive edge; the movements just feel natural to me."
After flying back and forth to Utah and crashing on instructors' couches for the first few years of her discovery, Huckaby knew that she needed to make snowboarding a more permanent part of her life. So at 17, she and her family packed up and moved to the Beehive State, where she still lives with Lilah and her fiancé, Tristan, also a snowboarder.
"When she came off the mountain that first day of learning to snowboard, she had a light in her eyes that came directly from her heart," says Kristie Huckaby, Brenna's mother. "It was pure joy and happiness, and my husband and I were willing to do our part to keep that light shining bright. We came to the realization that the world offers many different opportunities, and that location isn't a reason to limit quality of life."
As those opportunities continued to appear, Huckaby grasped at all of them.
"It isn't like I had these goals from the beginning to go to the Paralympic Games," she says. "I just wanted to snowboard and have fun. But I ended up placing third at my very first race, and I've been on the podium ever since."
Still, Huckaby knows the unique pressures that able-bodied athletes seldom have to think about, like malfunctioning prosthetics or special training for muscles confused by their missing counterparts. On a more emotional level, she is also quick to give thanks to her family and Tristan's family for their shared effort to help provide an inspirational life for her daughter.
"I couldn't have done it alone," she says. "It's hard to leave and put her in people's care from time to time, because as a mom you always want to be there and be a part of everything. At the same time, I hope I'm able to show her that you can do anything you put your mind to, and that she shouldn't ever stop chasing what she loves."
It may sound clichéd, she says, but the mantra is one that Huckaby has put to the personal test, and one that she espouses time and again to the young people she mentors.
"Things are going to get you down in life. That's pretty much inevitable," she says. "But you can't change what's happening—you can only change how you respond. I just want people to know that if you keep going and keep your head up, it will get better. Sometimes it's a matter of allowing yourself to be vulnerable and make those changes you need. Maybe try something new. No one knows how it will turn out, but nothing's going to happen if you don't try."
Most importantly, she says, don't be afraid to accept help from the people who care.
"If I had to do it all on my own, it probably would have been a different story," says Huckaby. "People wouldn't be offering help if they didn't want to, so it's okay to admit that you need it sometimes."
Not that she always needs to ask, especially with such a supportive family on the sidelines.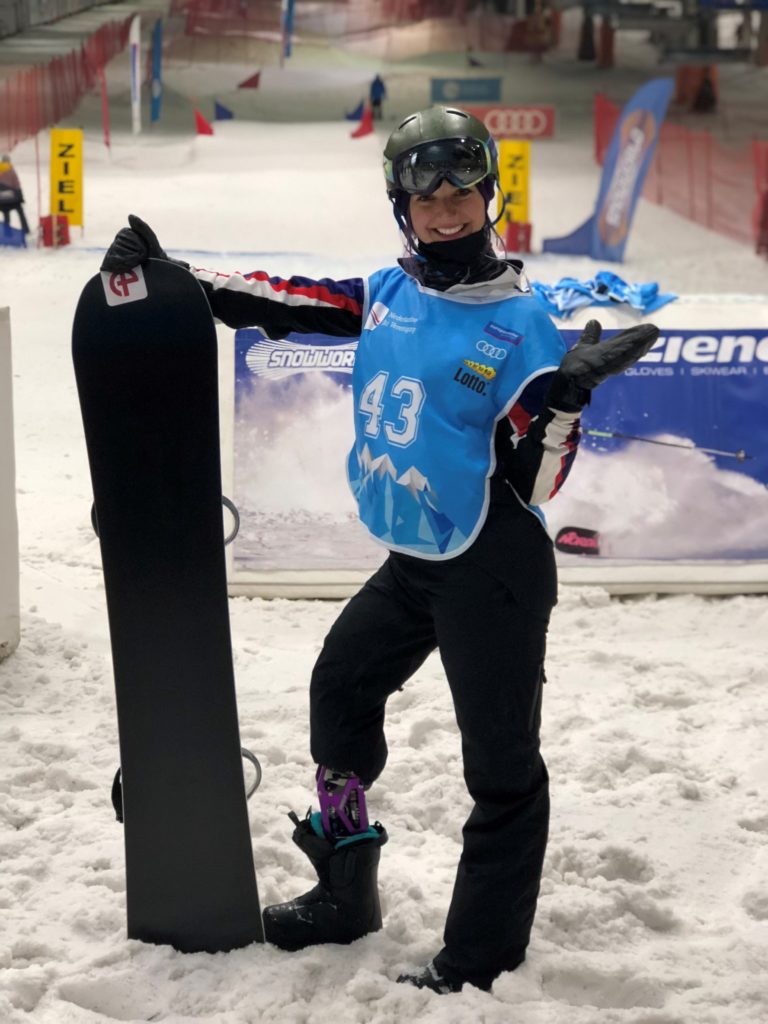 "It's an awesome feeling to see your children achieve the goals they set out to achieve, no matter what adverse situations get thrown their way," says Jeffry Huckaby, Brenna's father. "Brenna has pushed past so many obstacles, and it gives me a feeling that she will be okay in any life-changing events that come for her. The chance to compete in the Olympics is definitely well deserved."
Huckaby says that her career as a professional snowboarder could easily extend into the next 20 years, but she isn't about to make any statements concerning her future plans.
"If I know anything, it's that life is unpredictable," she says. "It's kind of crazy, but it's almost sad to think of what my life would be like without the things I've been through. I wouldn't have come to Utah, or had my daughter and gained the family I have now. In the end, I'm just so glad I found snowboarding, because I don't think my life would be this awesome without it."
The Winter Paralympics begin March 9. To learn more, see teamusa.org.