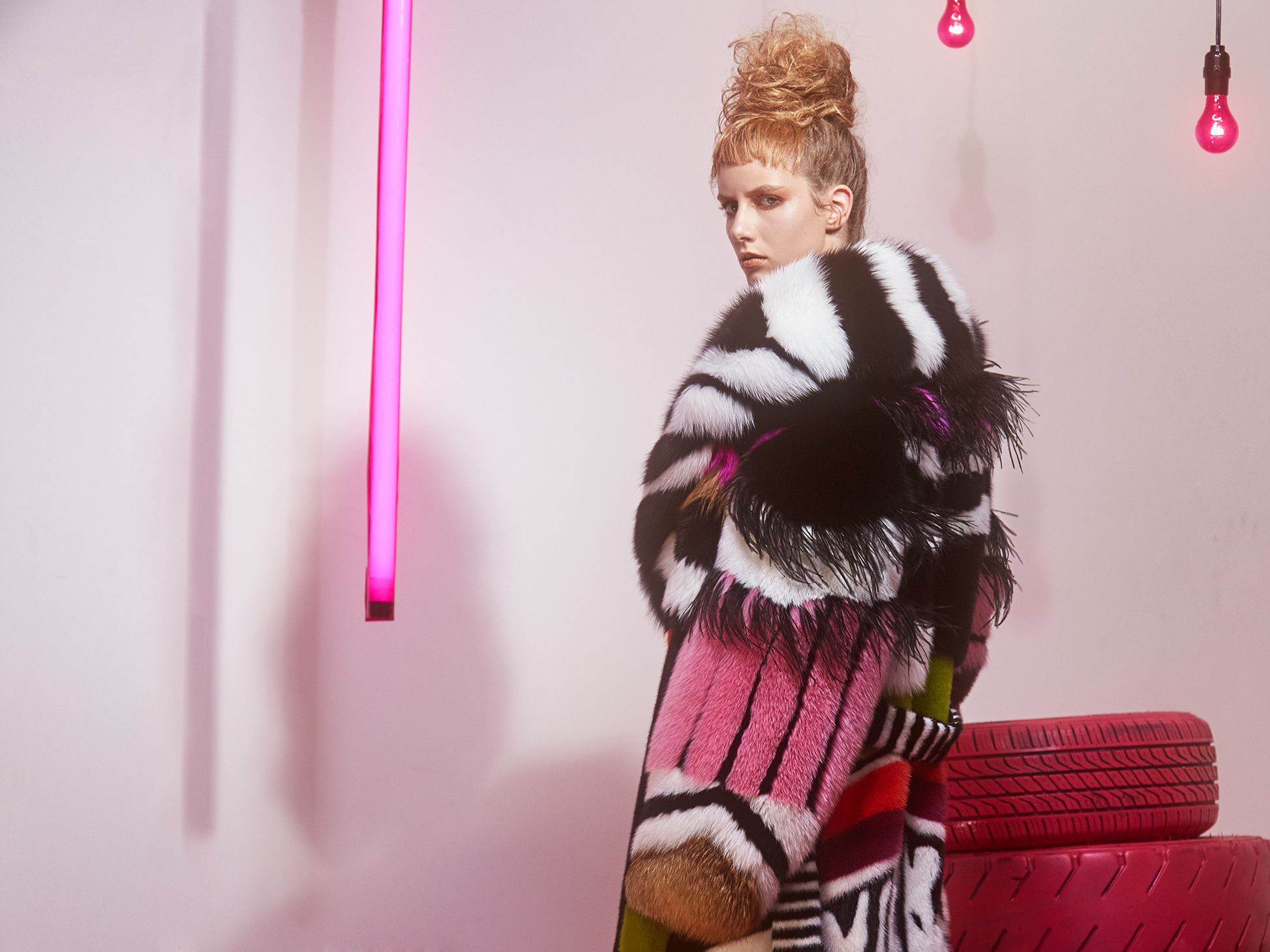 Bold rush: Designer Christopher John Rogers' styles draw inspiration from his Baton Rouge roots
Christopher John Rogers may work in the fashion capital of New York as an associate knitwear designer for Diane von Furstenberg, but he's still a local boy at heart.
Rogers, who grew up in Mid City, now lives in trendy Brooklyn, but he still has a cell phone with a Baton Rouge number. "That's not going anywhere," he says.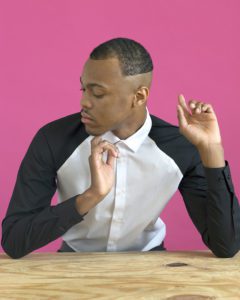 A 2012 Baton Rouge Magnet High School graduate, the 23-year-old is an up-and-coming fashion designer receiving national attention for the bold, glamorous designs he's creating both for DVF and for his own label.
Rogers says his creative vision was shaped by his formative years in Louisiana's Capital City. "The art scene in downtown Baton Rouge and the freewheeling way my friends dressed in middle and high school influenced my work," he says. "High heels with casual dresses, evening gowns truncated into blouses with jeans, gym shorts and tees with fancy cocktail bags … The sense of high and low really had an impact on me."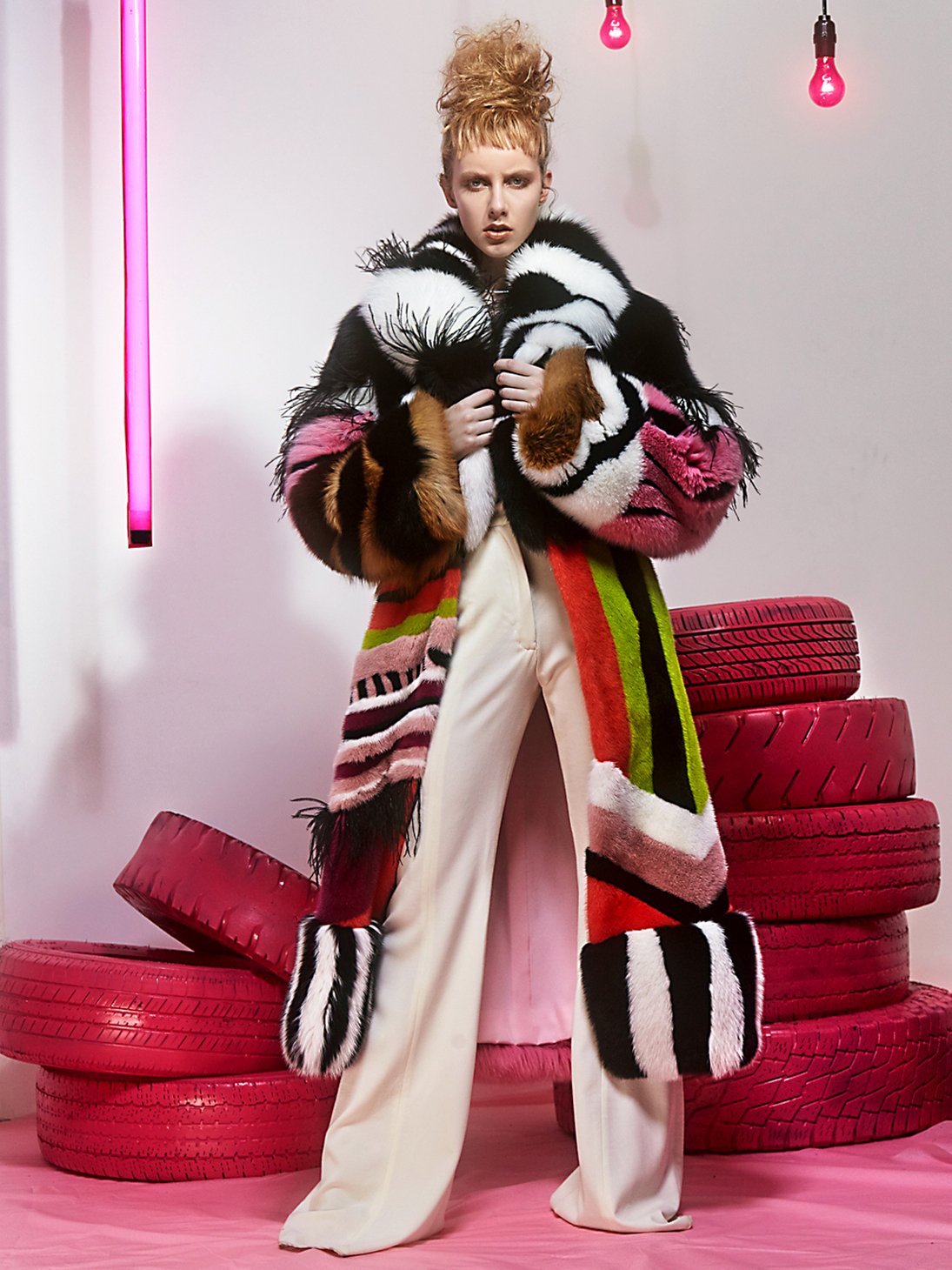 Rogers' luxurious designs were featured in a recent issue of Ebony magazine, and the rapper Eve was photographed wearing his cropped metallic jacket design on the luxury fashion and lifestyle website coveteur.com. Also taking note of his work are several celebrity stylists who he says have contacted him for "custom work" for their famous clients. Rogers declines to identify these clients but said the interest has had a positive effect on his designs. "That really kind of encouraged me to push forward with my own work," he says.
Growing up in Baton Rouge, Rogers says he always had an interest in art and illustration. He became interested in design after a friend pointed out that the comic book characters they loved always wore the same costumes. He began sketching basic designs for new costumes, making some stylish superhero changes: the tights became shorter and the clothing colors switched. That led to his interest in fashion and learning about the "transformative and narrative aspects that clothes can impart upon the wearer," Rogers says.
As seniors at Baton Rouge Magnet High School, Rogers and his friend Julie Liu partnered to create a collection of womenswear for the school's annual fashion show. The pair combined elements of vintage clothing and small pieces of fabric, all in shades of black and white, for their hand-sewn collection called "Loba," which was inspired by Colombian pop star Shakira's 2009 "She Wolf" song.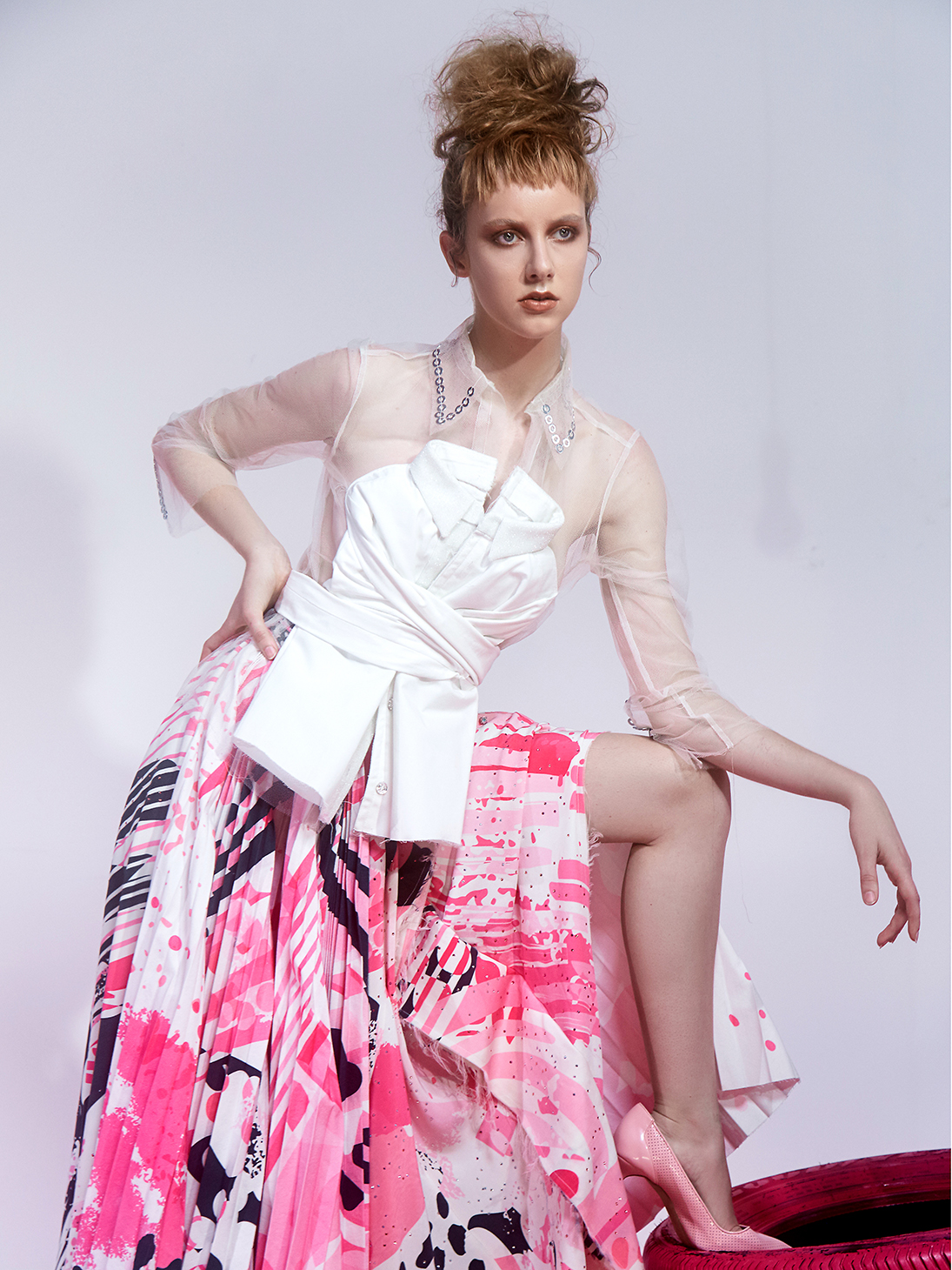 That parlayed into showing their collection at New Orleans Fashion Week in 2011, an experience Rogers remembers as "eye-opening." New Orleans Fashion Week helped him learn about time management and piqued his interest in color and proportion, and it also helped him translate "all the things I love about painting and illustration into clothes," he says.
Rogers moved on to pursue his passion for fashion at the renowned Savannah College of Art and Design, and while on school breaks, he interned with New York designers Bill Blass, Tanya Taylor and Rosie Assoulin.
Working for women really helped Rogers understand what women want in their wardrobes, he says. "You really have to make clothes that people are going to want to wear and can afford to wear," he says.
While still in school in 2015, Rogers entered a competition sponsored by Saga Furs where he designed a wardrobe utilizing fox and mink furs to create a capsule collection—a wardrobe made up of a few essential items of clothing that never go out of style. He won the competition and was flown to Denmark to learn more about progressive fur techniques and applications. He also won a sponsorship competition from Swarovski by creating fashion sketches featuring innovative uses of the crystals.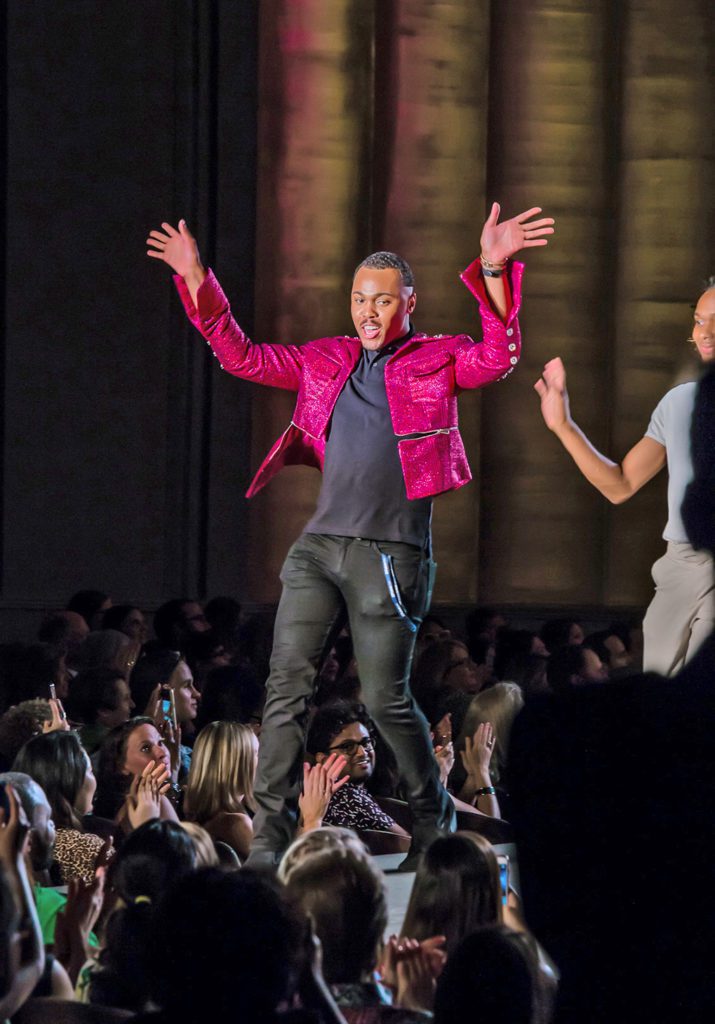 Rogers' senior thesis at SCAD included a clothing line inspired by midcentury art and indigenous cultures around the globe while reconciling the ideas of traditional haute couture and utilitarian clothing that people wear every day. Today, his own eponymous clothing line is based on these same inspirations and his endeavors to bring together items that typically don't go together "in a garment to tell a story," he says.
His line is for anyone who gravitates towards the clothes, he says.
Rogers' future goals include designing more collections and becoming a fixture on the catwalks of New York Fashion Week. He hopes to have his collections at his favorite stores including Barneys New York and Fivestory.
Until then, he enjoys honing his craft in the studios of legendary designer Diane von Furstenberg's namesake company. On any given day, he might search for inspiration for the latest collection, assist a stylist for a fashion show, or help with model casting.
"It's fun to go to work every day," says Rogers. "Everyone I work with is really supportive and encouraging and I'm learning a lot, which is important."