On exhibit: Bob Snead's Periphery
---
One of New Orleans artist Bob Snead's best-known works, "Family Dollar General Tree," is a massive sculptural installation that recreates an actual dollar store—inside and out, including products on the shelves—using cardboard boxes that once held the inexpensive goods themselves. With an opus like that—rife with cultural criticism and humor at the same time—it's clear that this is a creator to watch. Snead brings a new taste of his brand of vivid and slightly sardonic art to the LSU School of Art Glassell Gallery inside the Shaw Center of the Arts this month in "Periphery," an exhibit which will remain on view through mid-December.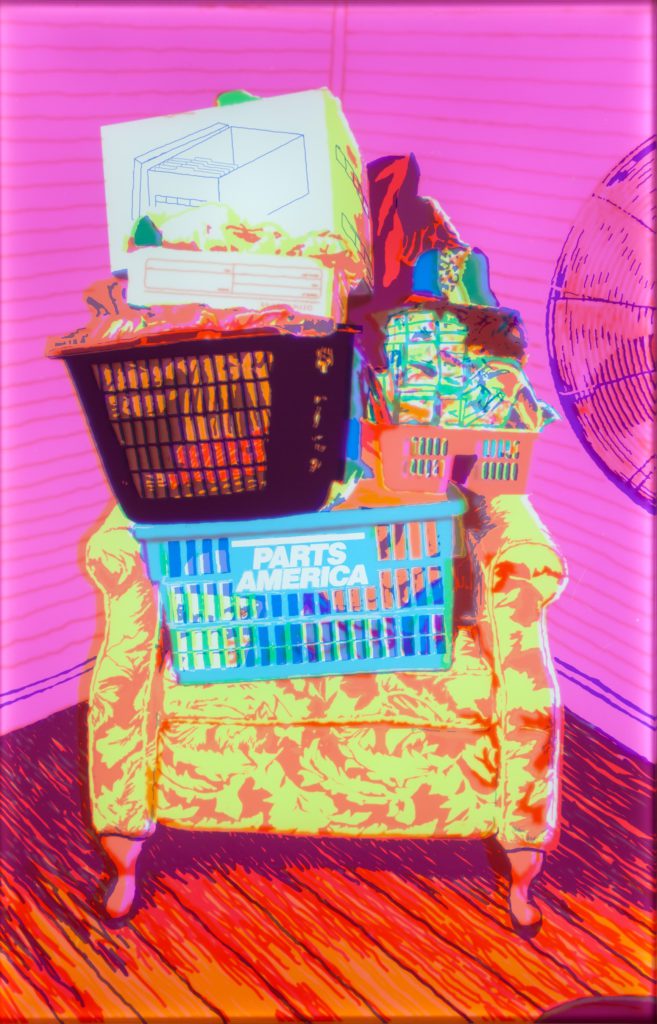 "Bob has a talent for combining his amazing technical artistic skill with vulnerable and relatable content," says LSU School of Art Galleries director Kristin Malia Krolak. "His drawings and paintings have a fantastic narrative sense that draws you into his everyday life."
In addition to his work as an artist, Snead is executive director of the artist and writer organization Antenna and founder of the Platforms Fund, both of which support artists and serve local communities.
"For nearly 20 years, I have observed Bob bring the same vision and commitment to community-based enterprises as to his independent studio work," says LSU associate professor of sculpture Loren Schwerd. "I proposed a show of Bob's work, as well as a public lecture [which took place October 25] as an opportunity to model the diverse, ambitious and inclusive nature of his contemporary practice for our student body."
The collection of paintings and drawings on display includes several light-box creations comprised of layered silk-screened plexiglass for a sense of depth and dimension. Some of his featured paintings depict the slumbering figures of his family members surrounded by vibrant colors and cluttered spaces.
"The work examines the importance of the things that collect on the periphery of our day-to-day living," says Krolak. "We don't always notice the little things on the edges, but they influence and define us nonetheless."
glassellgallery.org