Dressing the part: Baton Rouge's costuming crew
Sandra Algood-Taylor in her costume-filled Baton Rouge studio. Photo by Collin Richie.
Take a behind-the-seams look at three local wardrobing women who work to create film character couture
Sometimes the job of a movie costumer includes creating glamorous ensembles for Hollywood's most famous stars. But other times, perhaps the most memorable times, the job calls for fitting a butt double with pants that will split on cue.
That's the challenge Salvador Perez Jr., costume designer for Pitch Perfect 2, the blockbuster hit filmed in Baton Rouge last year, posed to local costumer Sandra Algood-Taylor.
The scene called for actress Rebel Wilson's pants to split, causing her to moon the audience during an important performance.
"We had to go back to the trailer and I had to work out a way so this seam would split on cue," says Algood-Taylor.
Using a slip stitch and a good-natured body double, Algood-Taylor found a way to show plenty of cheek at exactly the right moment.
"Two takes and we got it!" Algood-Taylor says. "My claim to fame in a big movie is I did the gag for Rebel Wilson's pant splitting."
Algood-Taylor is one of several women working behind the camera in Baton Rouge's growing and lucrative film industry as costumers, designers, stylists and shoppers.
And the opportunity to work in the industry is booming.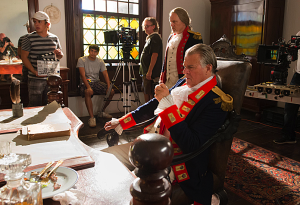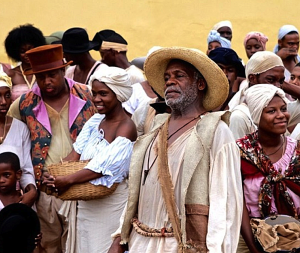 Baton Rouge was named the top small city to live and work as a moviemaker in 2015, according to MovieMaker Magazine's winter 2015 issue. The city scored high with Celtic Media Centre's topnotch sound stages and the state's generous tax incentives for film productions, the article noted.
"When I started in the film industry here in Baton Rouge, there was some work but not a lot of it," says Suzanne Chambliss, a costume designer who has been working with movies locally since 2007. "It has grown immensely."
Although Algood-Taylor and Chambliss sew, design costumes and assemble clothing, both women say their jobs have less to do with fashion and more to do with telling a story and creating believable characters. They have both worked as key costumers, managing costume personnel and ensuring that the designer's artistic vision is maintained.
"When you watch a movie, if you don't believe that what that person is wearing came straight out of their closet, then you're distracted," says Chambliss.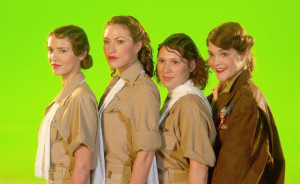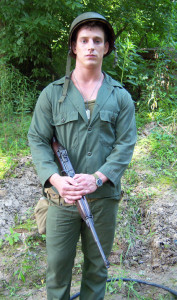 When Algood-Taylor reads a script, she likes to imagine each character's life story, including their occupation, personality and home life.
"If you're making minimum wage, you're not going to be wearing those $300 jeans," says Algood-Taylor. "I like things to be real."
Born near Zachary, Algood-Taylor, 58, learned to sew at an early age but broke into the movie business via the theater. She designed costumes for a family theater company in Kansas after her young daughter became interested in acting many years ago.
When the family moved back to Louisiana, her daughter asked her to join her at a casting call for a big-screen production of Tennessee William's The Loss of a Teardrop Diamond, which was being filmed in Louisiana. Both mother and daughter were cast in the movie, and Algood-Taylor volunteered to intern as a film costumer.
Since then, Algood-Taylor has worked on many shoots, including serving as the key costumer on Sundance TV's Hap and Leonard series with actress Christina Hendricks and the film Texas Chainsaw 3D, and as assistant costume designer on the movie set of Tula: The Revolt, filmed in Curaçao.
Chambliss, 46, also started her career in theater. Born in Michigan and raised in New Jersey and New York, she earned her doctorate in 2012 at LSU after earning multiple degrees in theater study design and technical theater from other universities.
In 2007, while designing costumes for LSU's opera department, Chambliss was contacted by a production coordinator for a small science-fiction film. Chambliss thought she was attending a job interview soon after but discovered it was a production meeting when she was introduced as the film's costumer.
"I stopped trying to plan out my future years ago because the universe kind of takes me where I'm supposed to be," she says.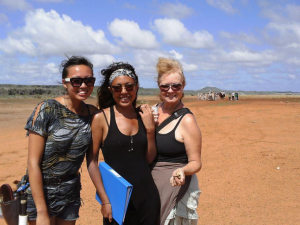 Since then, Chambliss has worked on projects including the A&E TV mini-series Bonnie and Clyde, WGN America's show Underground, Sundance TV's Hap and Leonard series, and films including Twilight Saga: Breaking Dawn, Oblivion with Tom Cruise, and G.I. Joe: Retaliation.
To stay rooted in stage work, Chambliss also continues to work as costume designer with Playmakers of Baton Rouge. Working on films can be isolating and time-consuming, and local theater helps her stay grounded, she says.
"Being able to do something so engrained in the community is a really great way to feel like you're still a part of the community," she says.
Chambliss now serves as vice-president of the IATSE 478 theater and movie workers union in Louisiana and devotes much of her time to union responsibilities.
Lately, she has worked as a "day player" on the western set of The Magnificent Seven, meaning Chambliss is called in to work when needed to do jobs like laundry or fittings. Day jobs like these are more flexible and less demanding than working as key costumer or supervisor where shoots often run from early morning to late at night, she says.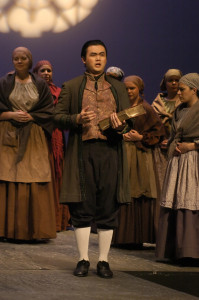 LSU apparel design alumna Lauren Nicotera, 33, works as a wardrobe buyer for TV and film shoots and knows all about long hours. Although the job may seem like dream work—shopping!—it is actually physically exhausting and emotionally draining, she admits. But she says her profession can be exciting as well.
"I really enjoy the hunt," says Nicotera, who now lives in New Orleans. "I enjoy forming a character when I'm allowed to have a little creative ownership over it."
To find clothing and accessories for characters, Nicotera visits multiple shopping malls and boutiques from New Orleans to the Northshore, occasionally popping into Baton Rouge.
Her job comes at a fast pace with even faster deadlines. While working on the film 21 Jump Street in 2011, Nicotera ran through a local mall, an American Express Platinum Card in hand, searching for as many prom dresses as she could find for the movie's big high-school dance scene.
"Don't think, just buy," Nicotera said she was told by a supervisor.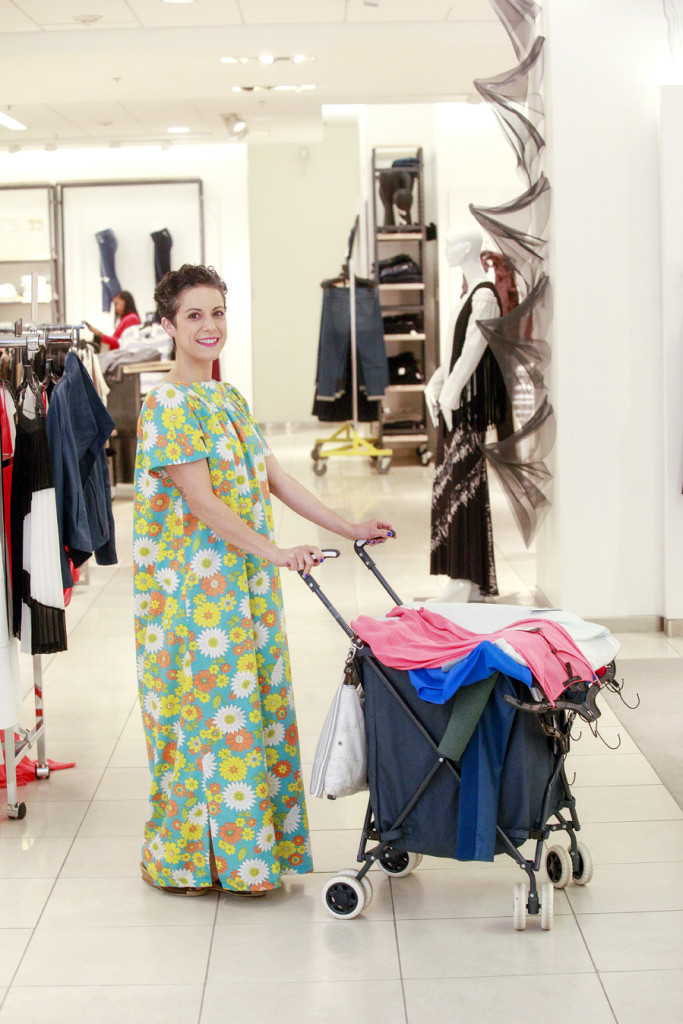 For the same film, Nicotera had to shop for different groups of actors playing diverse groups of students: jocks, hipsters and Harajuku-influenced students, she says. Finding costumes for stereotypical high school students poses its own set of challenges.
"I think I know what Harajuku looks like, but what does your version of Harajuku look like?" Nicotera says of the Japanese fashion craze.
Nicotera most recently worked for 10 months on the first season of CBS'  TV series NCIS: New Orleans. Each episode took more than one week to shoot, so one of the challenges for Nicotera was finding five of the same pairs of paints and five of the same shirts for each character, since the Crescent City's steamy climate can take a toll on the actors' clothing.
She shops anywhere she can get her job done: "My shopping can take me from Saks Fifth Avenue to a Goodwill thrift store."
Store employees always notice Nicotera, who runs through mall corridors with her VersaCart, a contraption crossed between a shopping cart and baby stroller in which she piles up her purchases. She can also be found secretly taking photos of strangers with a certain accessories or looks to file away for future character development.
While she loves her job as a costume shopper, Nicotera prefers to work as a stylist on commercials because the pace is slower and crew smaller.
On commercials, "I feel like I'm part of a recognized effort," she says.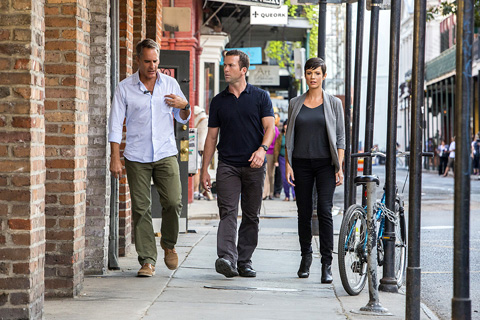 No matter how big the project, how big the star, these designing women have come to appreciate the value of their own contributions to the finished production. While working on Twilight Saga: Breaking Dawn, Chambliss says she was given an important piece of advice. Although never starstruck, she had tended to do her job quickly and then stay out of the actors' way. But with a fitting fashion-focused adage, Academy Award-nominated costume designer Michael Wilkinson helped Chambliss find a balance.
"They put their pants on," Chambliss says Wilkinson told her, "one leg at a time."
---
From here to Hollywood
A flair for fashion leads two more locally connected costumers to show their work on TV and film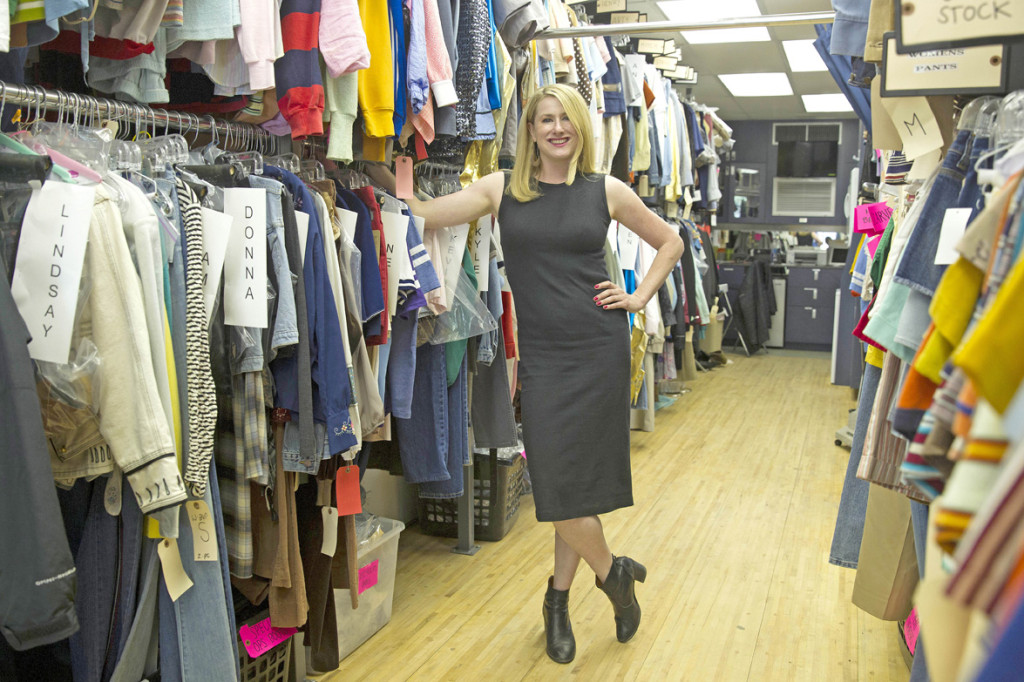 Leslie Schilling
Comedy's costumer
Growing up in Zachary, Leslie Schilling was always involved in the arts—from putting on shows to working with papier mâché to writing stories. Very young, she felt drawn to live in a big city like New York or Los Angeles, and she made it happen when she found her first apartment in southern California on her 19th birthday.
After graduating from the Fashion Institute of Design and Merchandising in 2006, Schilling landed a job on the MTV comedy show Human Giant. A year later, she was back in Louisiana—but only for a month to design costumes for Morgan City-filmed sci-fi thriller The Rig.
Schilling says her first big break came when Funny or Die hired her to design costumes for its web shorts. There, she met comedians, writers and directors and began working with them on TV shows including Children's Hospital and Wet Hot American Summer.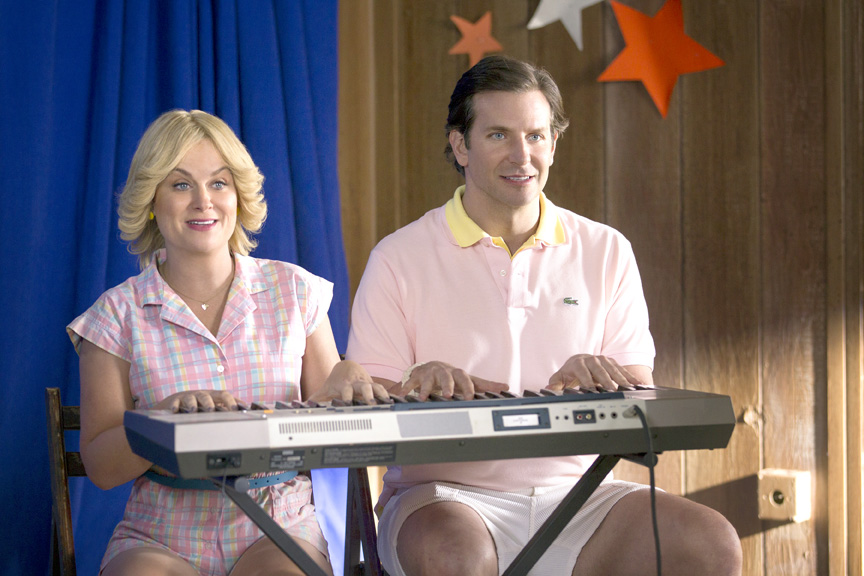 "Comedy is my favorite area to work in costume design," Schilling says. "I love character development and structure while being able to be silly and imaginative."
Schilling is now filming an NBC comedy series called Superstore, starring Ugly Betty's America Ferrera, which will begin airing in early 2016.
"There is a lot of room in comedy for artistic growth," Schilling says. "The people I work with trust my senses, whether it be subtle or absurd."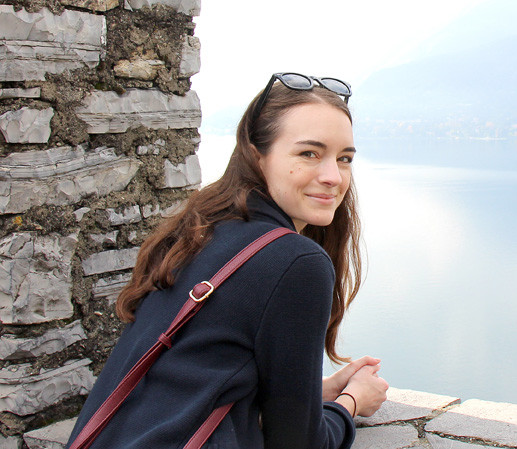 Meghan Cornay 
Creating characters
Meghan Cornay got her first film job via an unlikely source: Craigslist. The costume internship on a small feature in Baton Rouge was a welcome opportunity after her recent graduation from LSU, where the Lafayette native had studied fashion design and journalism.
"There were only two of us in the department, so I got a hands-on look at what goes on in costumes, from research, shopping and fittings to shooting and wrap—and I loved it," she says. "I realized that I was more interested in the idea of dressing specific characters rather than designing for an entire demographic."
Cornay never looked back, moving from that project to another in the Capital City, and then on to New Orleans for the filming of the movie Green Lantern. "I've been lucky to work steadily over the past six years," she says.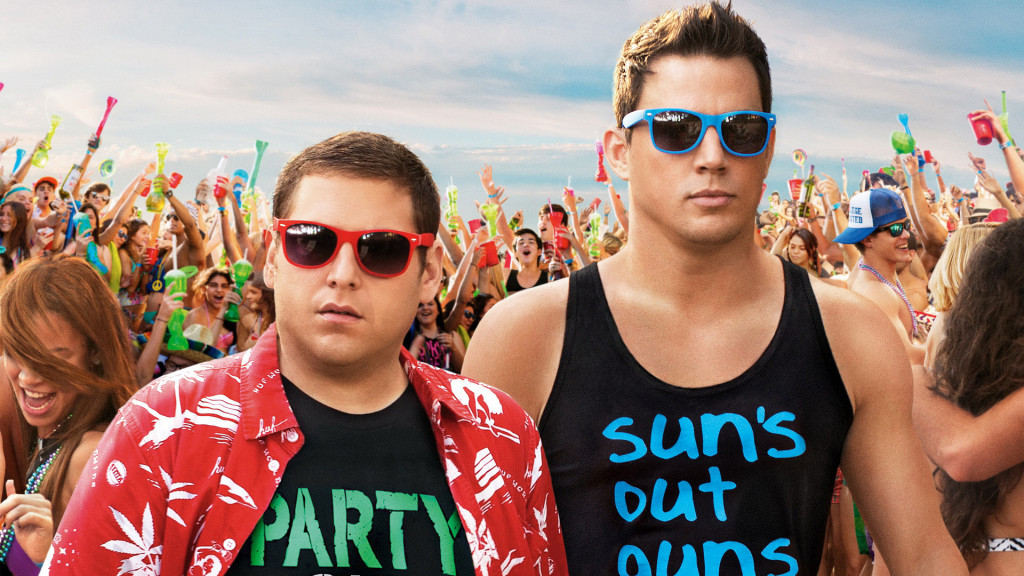 Cornay's IMDB page reads like a menu of mega-hits, with credits on films and TV shows including Twilight Saga: Breaking Dawn, True Detective, Terminator Genisys and 21—and 22—Jump Street.
"I love that every show is different, and even every day is different," she says.
Cornay recently designed costumes for Atchafalaya, a short film about a game warden in south Louisiana, and she is now doing fittings for a show set in the 19th century.
"I can't wait to see the finished product," she says.
—Sidebars by Kelli Bozeman