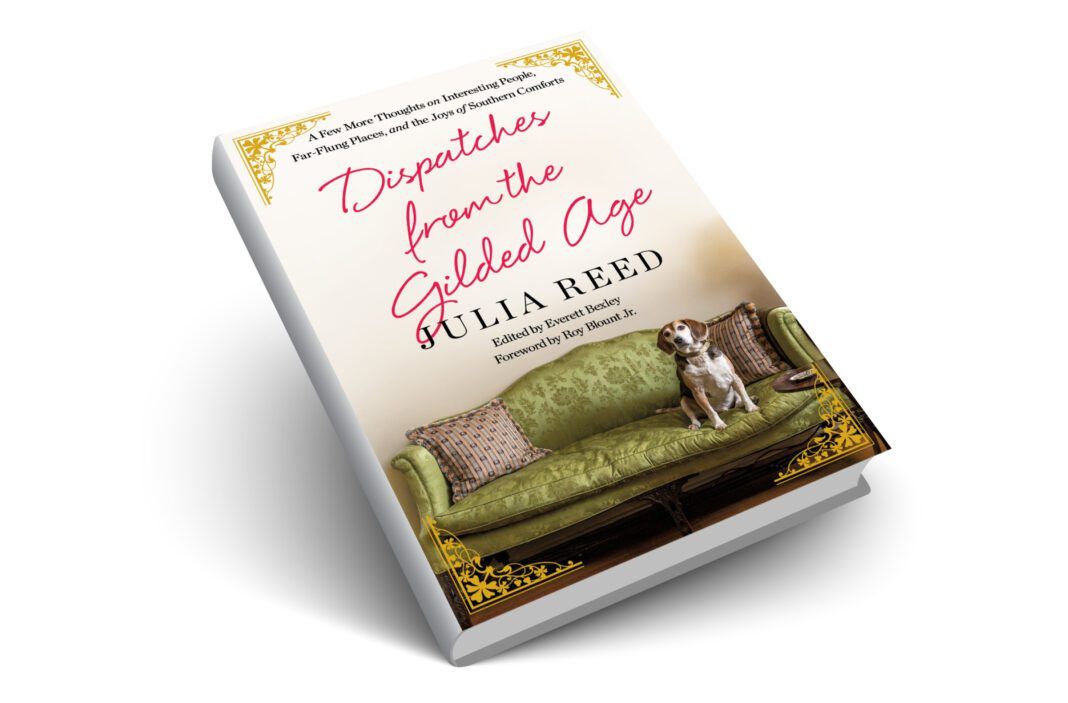 Off the Page: Dispatches from the Gilded Age
---
When renowned journalist Julia Reed passed away in 2020 at the age of 59, she took with her one of the most memorable voices in the Southern literary landscape. Famous for allotting as much earnestness to the future of U.S. foreign policy as to the gravitas of red lipstick, her decades of political correspondence and shrewd observations on contemporary culture made their way into several books and scores of the country's leading periodicals, from Vogue to Newsweek to Garden & Gun, where she served as a columnist since 2011. Now, in the posthumously published Dispatches from the Gilded Age: A Few More Thoughts on Interesting People, Far-Flung Places, and the Joys of Southern Comforts, Reed's essays from the early 1990s onward give new life to the woman who, in the words of Roy Blount Jr., "[brought] the whole world in" wherever she went.
These pages, curated by Reed's longtime assistant Everett Bexley, begin with Reed's own take on the start of her career in 1980, when the scandalous murder of the Scarsdale diet inventor by the headmistress of Reed's former boarding school turned into her first byline. "I was 19 and only the tiniest bit sorry that the good doctor had given his life in service to my future as a journalist," she wrote, tongue-in-cheek irreverence intact as always.
Continued anecdotes through the 1990s and 2000s likewise tell the tales of fashions, foods and notable figures—Hillary Clinton and Barbara Bush being some of Reed's most famous profiles—with the vivacity of a humorist who enjoyed not only her craft, but the chaos of life itself. Still, even while bemoaning the loss of her hairstylist to an Indian ashram, joining her ex-fiancé on a Paris honeymoon (after calling off the wedding), or extolling the merits of Meryl Streep's luggage in Out of Africa—"Packing should be an act of the imagination," she wrote—her eye for critique and serious investigation constantly cast upon her subjects. A dark witnessing of a Louisiana State Penitentiary execution also inhabits a chapter in this collection, as does the slow death of a beloved grandmother.
The ancient rituals of life, after all, must go on, even as fashions change from one gilded age into another, especially if "the setting [is] beautiful and the food delicious."