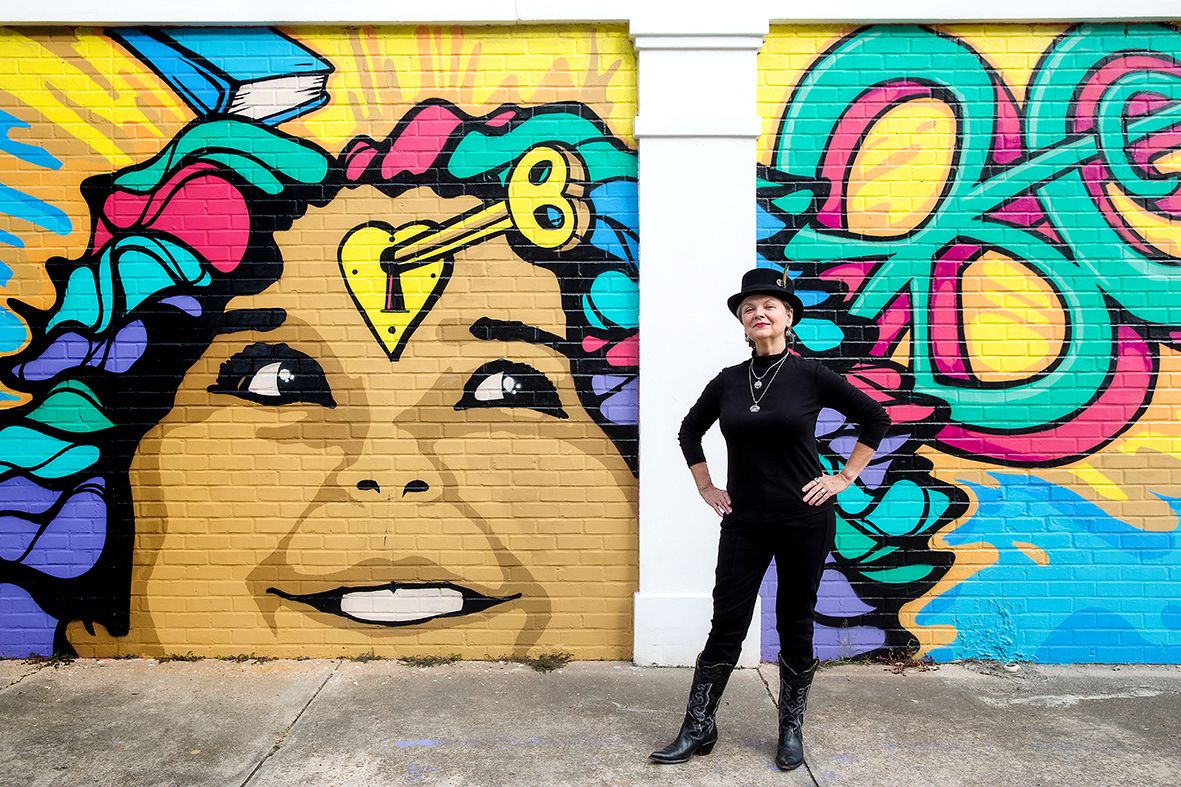 The Creatives: Karla King cultivates the art of collaboration
As a skilled apparel designer, Karla King is used to being precise, so it is no surprise that the 60-year-old Covington native remembers the exact moment when her creativity began its turn from the physical to the intangible.
While studying fashion at F.I.T. in Manhattan in the late 1980s, King had moved up quickly from corporate receptionist for billion-dollar-selling womenswear designer Liz Claiborne to assistant manager, overseeing a battalion of seamstresses.
In one Monday-morning meeting, the head of the dress division began striking through storyboards. Keep this mother body. Throw away the rest. His marks were without mercy.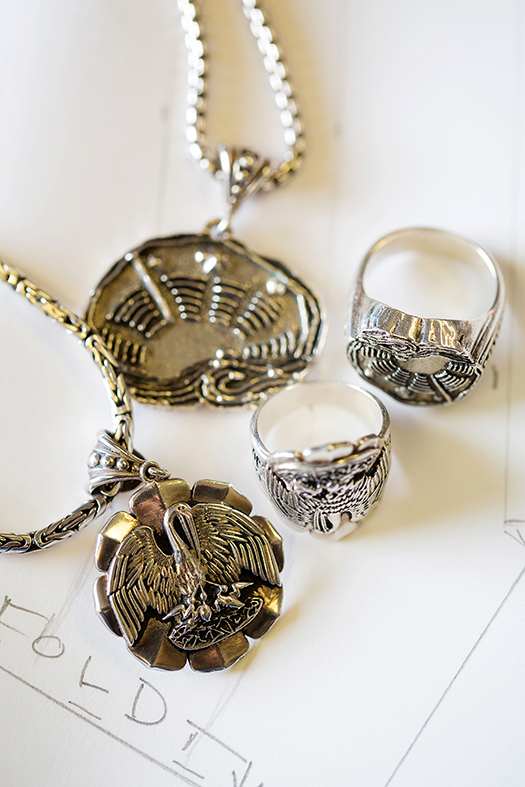 These are what Macy's says are selling.
"As a creative person, it was crushing," King says. "I remember thinking, 'Is this what this is about? Making the same thing over and over because it's popular? There has to be another purpose.'"
This crisis of belief led King back to Louisiana, where she began a 20-year-career in costuming for theater performances.
"I've always been very curious about life—a seeker," King says. "And you know the beautiful thing about creativity? You have to be open-minded."
That outlook has led King to study painting with local icon Libby Johnson, learn bass guitar with David Hinson's Adult Music Club, sell her own handcrafted scarves and festival-inspired dresses at local markets, and teach adults and fellow seekers the fundamentals of sewing.
When she gets angry, she designs jewelry. Her pelican pendant was fueled by the BP oil spill.
"There was a mood of us sitting back and waiting for someone else to fix our problem," King recalls. "But our flag says 'union, justice, confidence,' and if we work on those three things then we all become stronger together. That message became the purpose for me, because I'm not out here to just sell jewelry."
King works in space rented from WHYR Community Radio, where she also serves on the board. Her biggest asset to WHYR has been her ability to help bring the "community" to "Community Radio" by attracting and working with the station's partner tenants, socially conscious and education-oriented nonprofits like Mid City Studio and New South Story Lab.
"I was in costuming for 20 years," King says. "What I learned is that I'm a collaborator. My artistry now is in networking and creative relationships. It's gone from physical things to interpersonal, emotional and spiritual creativity."
---
KARLA KING
Hometown: Covington
Age: 60
Artistry: Clothing and jewelry design, radio programming and community engagement
louisianacharm.com