Master class: Libby Johnson cultivates a passion for painting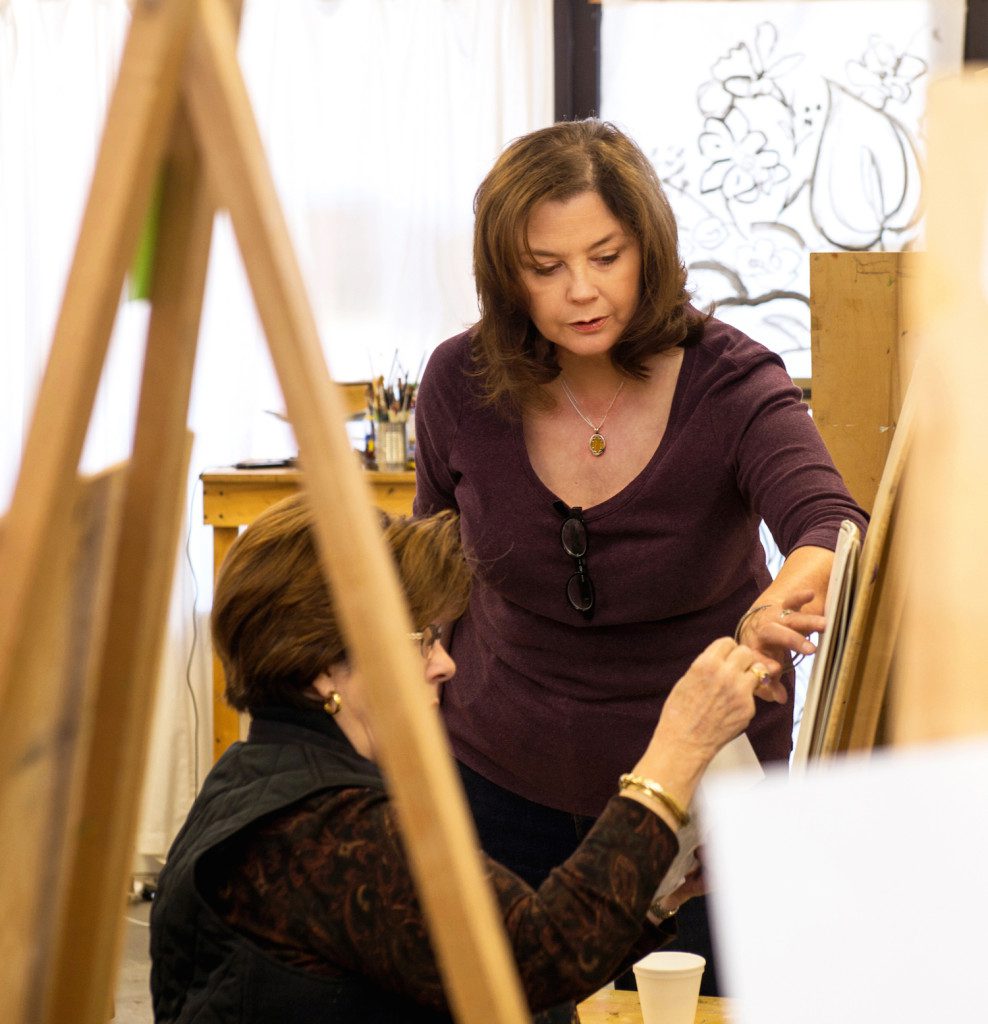 Crimson-tipped fingers rub furiously across velvety strokes of deep gray. A calming instrumental melody wafts from a corner of the room, washing over the dozen women who perch before easels with charcoal-smudged erasers and intent gazes.
"You may want to make this a little more subtle," Libby Johnson suggests as she pauses beside one of her students. "Try bringing a little darkness over here," she says with a gesture to another.
Before long, the shadowy markings at each workspace begin to take on the movement and intricacy of graceful oaks. Though all are working from the same photograph, each woman has given her tree its own personality, its own distinctive beauty, as seen through the eyes and expressed through the hands of the individual artist.
"That's very, very important to me," says Johnson, who has taught artists of all skill levels since 1982, first in her home and then, for the past 12 years, here at her Studio dei Leoni on Perkins Road. "I don't want them to look alike. I want everyone to have their own voice."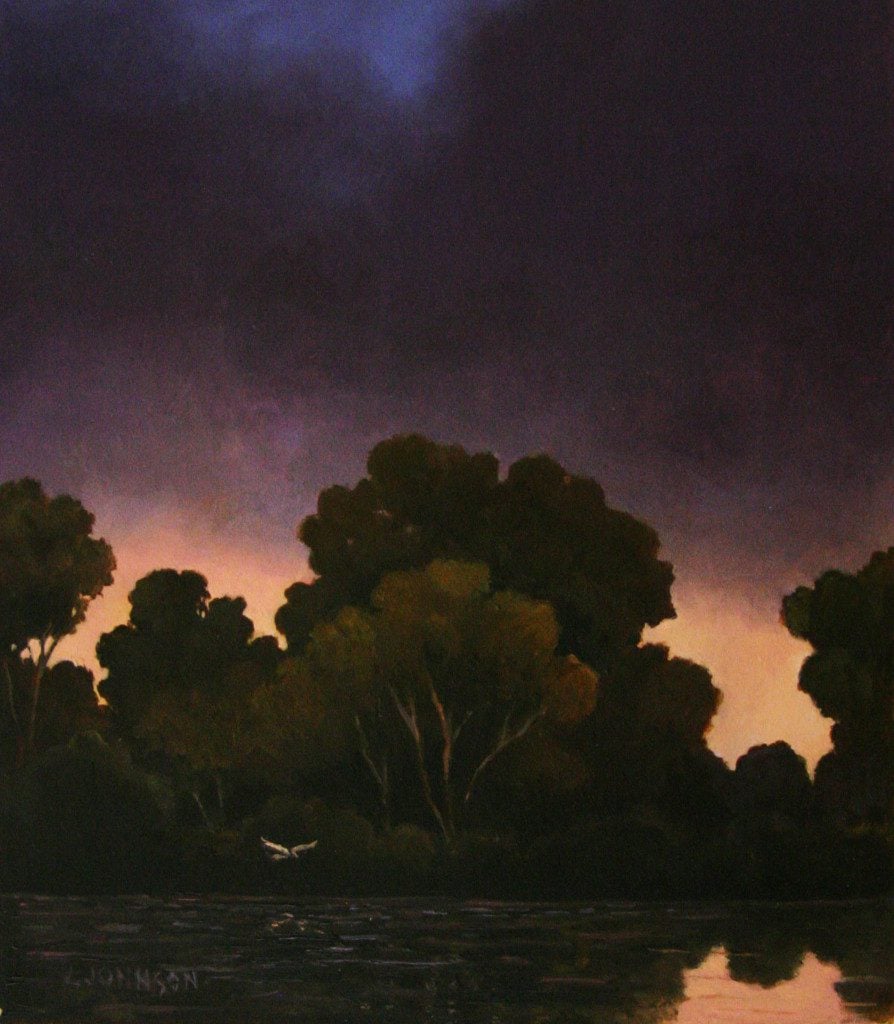 Johnson's work as art teacher and art school owner serves as an extension of her own lifelong passion for creating. But even this acclaimed painter—known for her virtuosity in color mixing and her ability to capture the mood of a stormy sky on canvas—needed a little help coaxing out her talent in the beginning.
"When I was a child—and I tell this story a lot—I thought that I could oil paint, never having painted before," Johnson says. "I asked for a set of oil paints for my ninth or tenth birthday, and I was so excited about it. I got up very early the next morning and I was going to paint a Rembrandt-type Dutch portrait, and I was going to wow my family and convince them that I was a child genius. And what I of course did was make just a pile of mud on the canvas because I didn't know anything about mixing color."
When Johnson expressed her frustration, her mother signed her up for lessons with well-known Baton Rouge artist Henrietta Joseph. "And she actually taught me how to paint portraits when I was 9 or 10," Johnson says. "She was a wonderful teacher."
A few years later, when she heard about a local art school run by Shirley Resnikoff, Johnson had a prophetic revelation. "She was very progressive—teaching a lot of abstract art, which at the time was unusual for Baton Rouge," Johnson says. "I just thought that would be the most wonderful life anybody could ever have—having an art school. And as it turned out, that's what I did."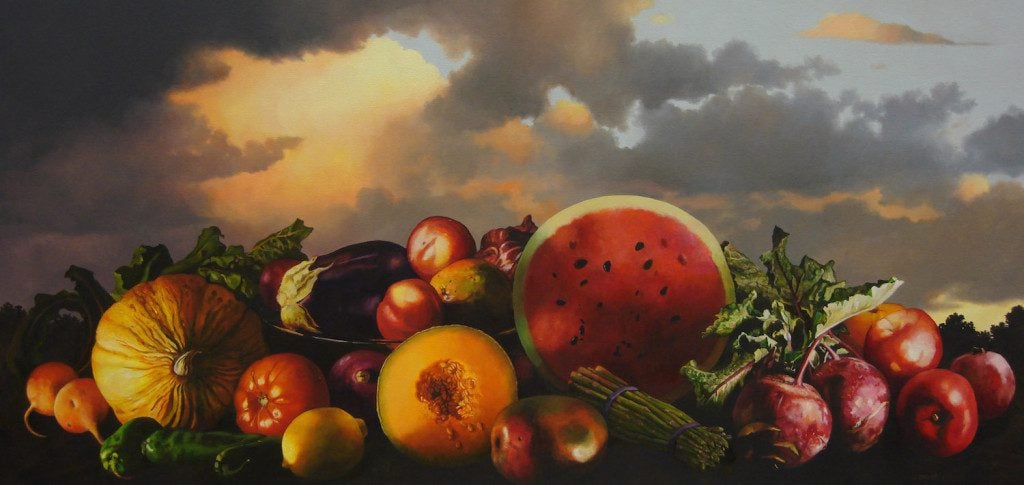 Johnson wouldn't give serious consideration to the notion of teaching art professionally for another two decades, not until after earning undergraduate and graduate fine art degrees from LSU. "Somebody from the Medical Auxiliary called me and said there was a group of five women who wanted to take art classes," she recalls while sitting at her pecky-cypress dining room table, her home studio directly overhead. "I could fit five upstairs, so I took them."
Word of Johnson's insightful teaching style quickly spread, and she found herself hosting more and more budding painters at the College Town home she shared with her husband, fellow artist Michael Crespo. Waiting lists for her classes grew, and 12 years ago Johnson made the move to broaden her offerings by opening an off-site studio and teaching space. Studio dei Leoni was born.
A concrete leonine figure standing in the studio gives a hint about the Italian name's translation: "studio of the lions." The space draws part of its name from Peggy Guggenheim's stunning Palazzo Venier dei Leoni on the Grand Canal in Venice, a home-turned-museum that holds deep meaning for Johnson. "I've been there many times," she explains. "It's just a very special place for me."
A self-professed Italophile, Johnson takes trips to il bel paese (the beautiful country) every year, drawing and soaking up inspiration. "I very much feel like it's my second home," she says, noting that her favorite destinations on recent journeys have been small towns in northern Italy, like Spoleto and Lucca, the latter of which is the namesake of one of her black Labmix companions.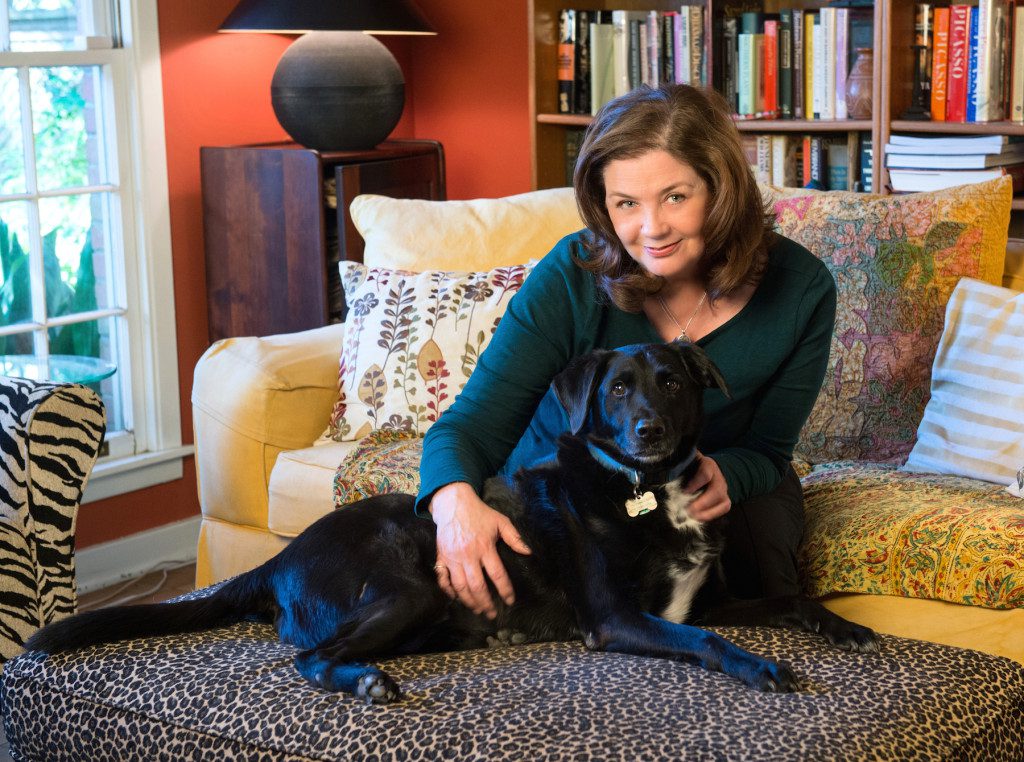 Landscapes like that northern Italian countryside and other scenic locations, including a secret New Mexico spot and quiet parts of south Louisiana, are Johnson's preferred subject matter—for now, anyway. She is also known for her still lifes and, intriguingly, for combining the two genres. "I like everything to be dramatic and full of flux," she explains of her propensity to set an array of fruit or flowers against a dramatic sunset or an ominous cluster of clouds. "The still life is still and grounded, and then the sky—you don't know what's going to happen. It's all moving, threatening. So I like putting those two things together because each makes the other more intense."
Her techniques have attracted collectors from around the country, captivated by her unique approach. "The overriding sense of peace, quiet, grace and religiosity she finds in depicting nature is stunning," says David Lusk, whose eponymous Memphis gallery has held Johnson's work since it opened in 1995. "The intimacy that Libby is able to capture is fascinating for me."
In her classes, Johnson's goal is not to train her students to paint like her—"it's super detailed and takes a long time, so I don't think any of them really want to paint like me," she says—but to refine their own unique talents. Her individualized approach has led to long-term success for Studio dei Leoni. "People don't move in and out of classes that often," she says. "Seventy percent of my students start and stay."
Johnson's roster today includes four regular classes of about 15 students each, beginners through advanced-level artists whose work hangs in galleries. A handful of students have been with her since the early days in the home studio. Each says Johnson offers an opportunity to continue to grow in the field they love. "She is able to work with you at your level," says Coco Treppendahl, who has taken classes from Johnson since the 1990s. "She can look at your painting and tell you immediately what's wrong and how to fix it."
The students range in age from about 40 to 90, with many coming to art after completing another career or after their children have grown and gone. Ginnie Bolin is one such artist. "I never had a paintbrush in my hand until I was 70," says Bolin, who has studied under Johnson for about six years. But the fervor to create has so gripped the former math teacher and supervisor that she has now turned part of her home den into a studio. "Libby has a way of zooming in on something and getting you to think about it," Bolin says. "Little things that may not mean anything to you at the time can cause you later to say, Aha. I've got it.' "
Special workshops, like the recent "Anatomy of a Tree" course, are held throughout the year, as Johnson seeks to address her students' specific areas of interest or need. Upcoming workshops will focus on "Painting the Landscape in the Landscape" and "Photographing and Painting Evening Light." Guest instructors, including a Parisian painter and the former head of painting at Anderson Ranch Arts Center in Snowmass Village, Colo., will also present special seminars at Studio dei Leoni in coming months.
Though her class sizes are limited, Johnson hopes to share her knowledge with a larger group of artists through A Guide to Masterful Color Mixing, a new book that she created to help both her students and other painters find the right hues for their work.
"I am a big believer that we painters should have a big repertoire of colors to choose from and the knowledge of how to mix both intense and nuanced colors," says Johnson. "I made the book as a teaching aid and to give students more courage to take their color mixing to a new level."
Johnson mixed each of the 300-plus colors featured in the book, making notes of their formulas before hand-painting them onto paper and bringing them to a local printer, where they were tweaked until they matched her originals. She plans to offer the book for sale in regional art supply shops and perhaps in bookstores and museums as well.
Johnson's teaching work also mirrors the legacy left by her husband, who passed away in 2010 after a battle with cancer. Crespo, a longtime LSU art faculty member, was beloved by generations of students, and in 2012 Johnson saw his career come full circle as she curated a show of his work at the LSU School of Art's Glassell Gallery at the Shaw Center for the Arts. "It was wonderful, because he loved that gallery so much and was so instrumental in getting it going," she says. "But it was really an emotional thing, obviously, for me. When I walked into the room for the opening I felt like, He's in this room. He is here.—Yes, it was hard and wonderful at the same time."
Johnson still paints on a daily basis in the second-story home studio she and Crespo shared, its vaulted ceiling and high windows allowing light to dance off the canvas as she works on the tiny details of her next creation. "My New Year's resolution is to not let anything get in the way of my mornings in the studio," Johnson vows.
At the same time, she maintains her resolve to help other local artists—from novices to professionals—develop their own passions.
"Artists are always learning and evolving," Johnson says. "There is no destination that we arrive at [where] we have all the answers. It's a continuous process of struggling and learning from the struggle."