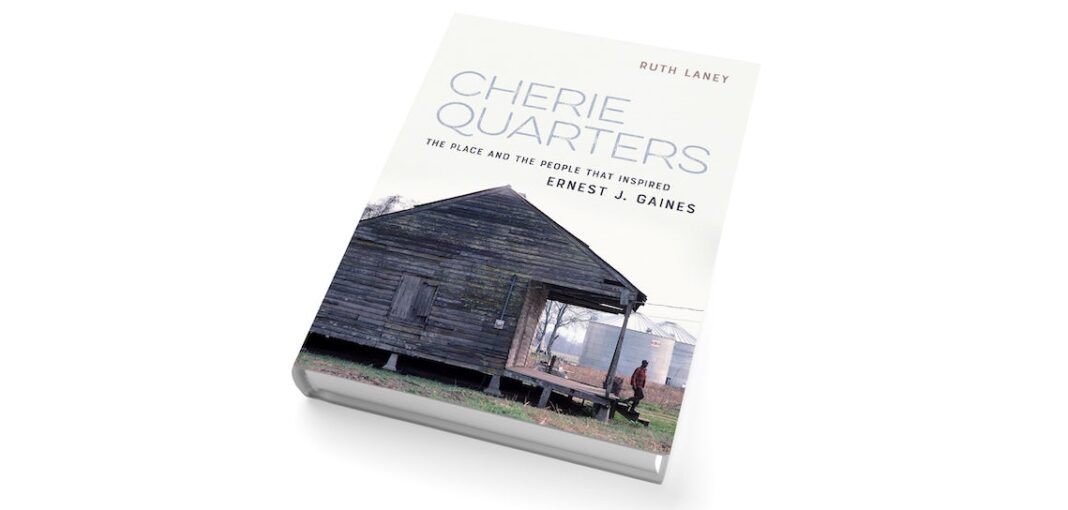 Off the Page: 'Cherie Quarters'
---
In October 2022, the U.S. Postal Service announced that a painted image of late Louisiana author Ernest J. Gaines—author of the Pulitzer Prize-nominated A Lesson Before Dying and a National Medal of Arts winner—would join the ranks of its Black Heritage stamp series in January. That his likeness should be delivered all over the country will come as no surprise, especially to those familiar with the Pointe Coupee Parish captured by his writing. In retrospect, Gaines' soft expression and distinguished beret serve almost as symbols of the spiritual depth still present in those rural haunts where Gaines lived and died—and perhaps in all places like them.
This is partly why author Ruth Laney embarked on Cherie Quarters: The Place and the People that Inspired Ernest J. Gaines, using her experience interviewing Gaines as a young journalist as the impetus for uncovering the history that helped drive his socially conscious literature. As she delves deep into the eponymous former slave quarters and River Lake Plantation—now reduced to a single cemetery—where the author lived from 1933 to 1948, she asks that question beloved of all seekers of the self: how much does where we come from influence who we are? 
For Gaines, that question likely resounded each time he tapped on a typewriter, and echoed especially in his efforts to preserve the properties and landmarks—including the cemetery—of his native stomping grounds later in life. Laney, too, traces Gaines' fascination with memory back to his childhood spent listening to tales from his beloved aunt Augusteen Jefferson, who "never walked a day in her life," he said, "but who taught me how to stand." Early romances, French Catholic "property people," California classmates, and family members he rarely saw represented in literature each play a role as Gaines "continued to walk down the aisles, searching for [himself]." Laney's research into the past and present inhabitants of Gaines' community of Oscar, Louisiana, likewise paints a picture of a world teeming with character—exactly what a budding novelist needs. 
Whether or not these places and people last forever, suggests Laney, their influence deserves to be honored. After all, Gaines is quoted saying of his early work, "I was not trying so much to tell the rest of the world about my people as much as I was trying to tell myself, to record it, to say it was beautiful."