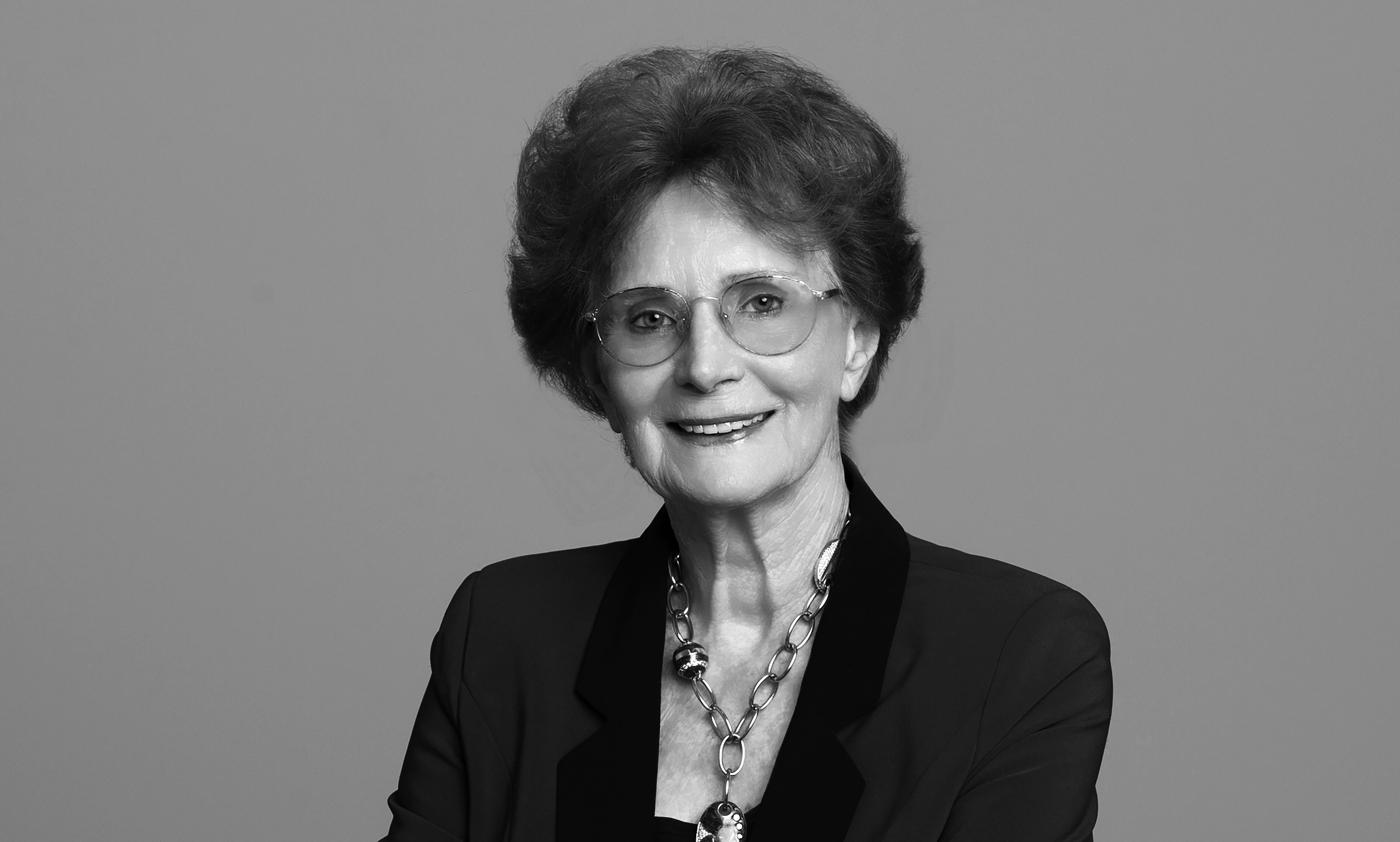 In Character: Pearl Faser
Pearl Faser… a person of character
---
CONSIDERING, she opened her boutique Poise'n Ivy on Highland Road near Kenilworth 50 years ago this month across the street from where the store is now located. After 14 years as a buyer for Rosenfield's department store downtown, she wanted to own her own business. She was a pioneer.
CONSIDERING, she first launched her company as a juniors store when the Nancy Sinatra song "These Boots Are Made for Walking" was popular. She stocked the store with short skirts and boots—a favorite of the LSU clientele who flocked to Poise'n Ivy, even though they considered it "on the edge of town." In the first year, she had $80,000 worth of business.
CONSIDERING, she watched what people wore and she has always kept up with the trends. When college students ditched the dresses in favor of super-casual ensembles in the mid-1970s, she changed the focus of her store to ladies' clothing.
CONSIDERING, when she had the chance to buy the property across the street from the building she leased, she jumped on it. She believes this sharp move helped her stay in business through the 1980s recession, when many store owners closed up shop. "It is great that I don't have to pay a high rent, which is tough in this industry."
CONSIDERING, she credits knowing her clients and knowing what her clients love as the story of her success. "I buy for individual clients, and I will call them when I return from market if I have something that I think is their style. It's the personal service that makes a difference."
CONSIDERING, she loves people. "You can't be in retail for this many years and not love the people who come in and out of the door. I've enjoyed getting to know them well."
CONSIDERING, at 88 years old she is an inspiration to younger women in the workforce. Even though her daughter now helps her run the store, she still gets to work each day around 9 a.m. and stays all day. She is a testament that hard work and a vision can lead to a lifetime of career satisfaction. "I have pride in this place. I don't know anything else I would have enjoyed doing more than this."