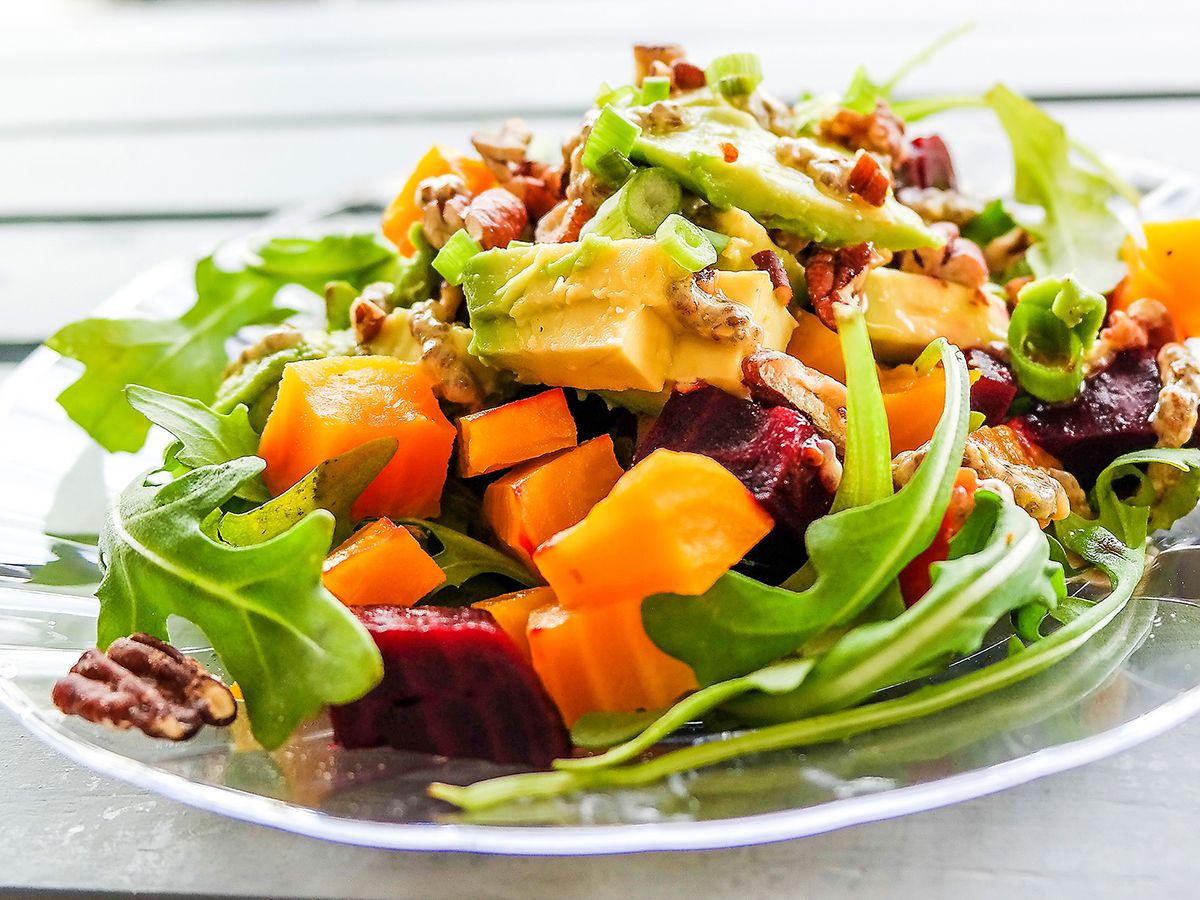 Boutique-based bistro: The Royal Standard opens a new full-service café
In the past, people went out to shop and came home to eat. Nowadays, the reverse is true. They go out to eat and stay home to shop. This trend was recognized by Mark Peirce, co-owner of The Royal Standard. He and Krista, his wife and business partner, watched this trend grow over the last 19 years as their company expanded from a simple antiques and gift shop with one location at the Perkins Road Overpass to five locations—including ones in Texas and Alabama—with its own established brand sold online and to other retailers. Launching a quality café amidst the merchandise seemed the logical next step.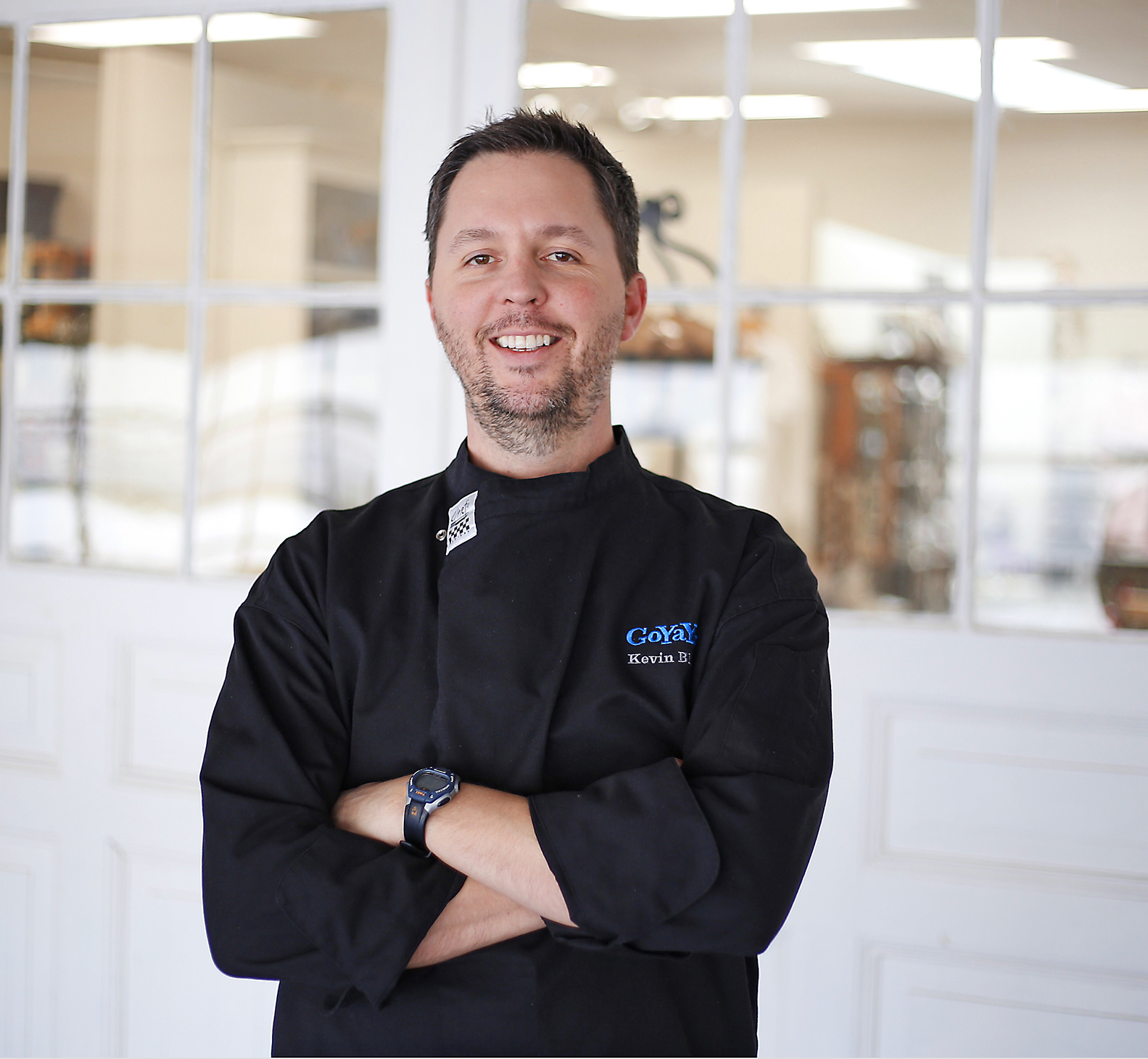 The new eatery, called The Crown, opened at The Royal Standard's 16016 Perkins Rd. location in late March. Serving lunch Tuesday through Friday and weekend brunch, the café is operated by Chef Kevin Black, founder of Go Ya-Ya's creperie in the Main Street Market. Black's menu at The Crown features sweet and savory crepes, salads, sandwiches, soups and brunch items. Throughout the day, it also serves pastries and premium coffee from New Orleans-based roaster French Truck.   
The café is the culmination of The Royal Standard's comeback after epic flooding slammed the Baton Rouge area last August. Four feet of water poured into the store, decimating a long-collected inventory of antiques and necessitating a major overhaul of the building.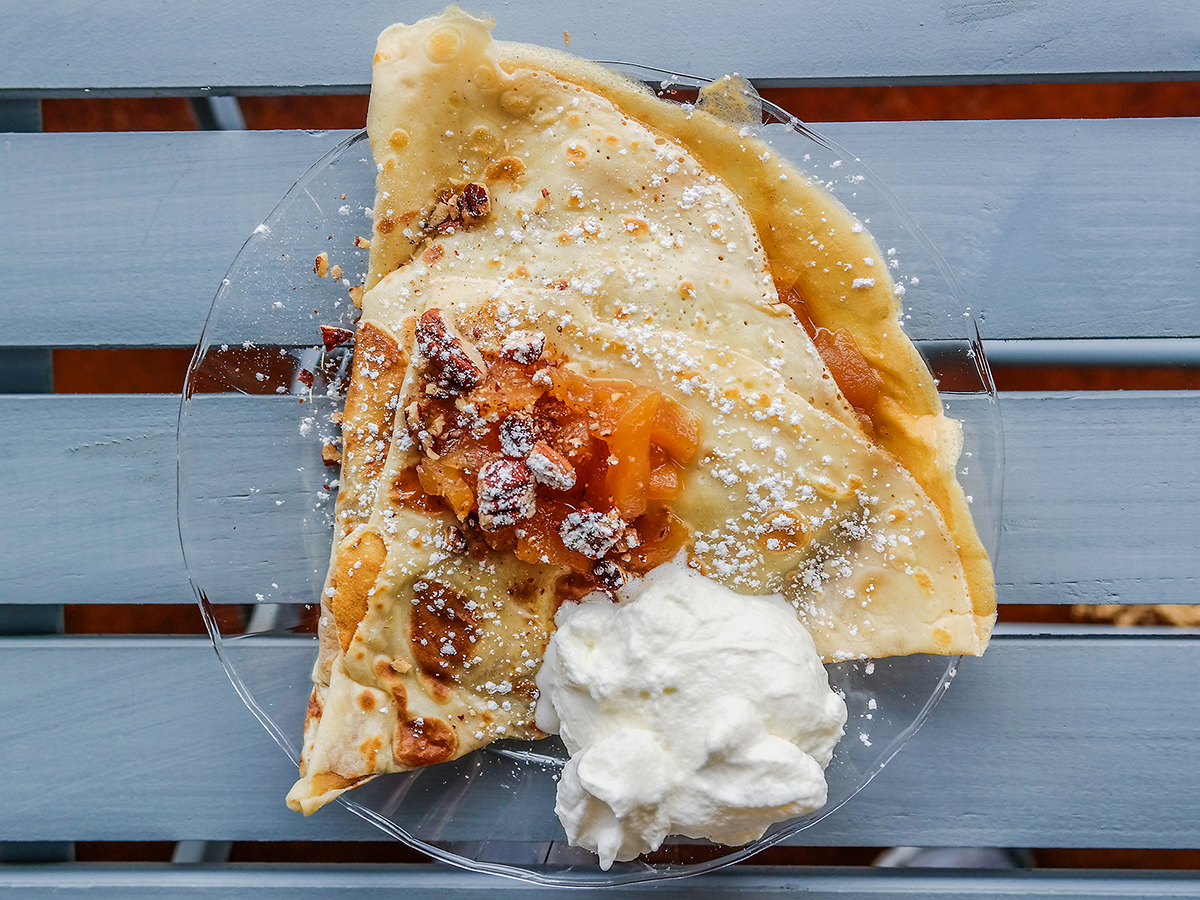 "In that moment, it was a terrible thing," recalls Krista Peirce. "But now we see it as a blessing because it's given us a chance to create this incredible new space."
The couple says their goal is to create an experience for patrons to drop by, grab something to eat, shop leisurely and perhaps attend a class or program. An event room, set to open this summer, will feature painting and fine-art classes taught by a local artist, crepe-making classes taught by Black and other sessions. The space will also host children's birthday parties, bridal luncheons and group meetings, for which The Crown can provide catering.
"We want to give our customers lots of reasons to come in and enjoy themselves," says Mark Peirce.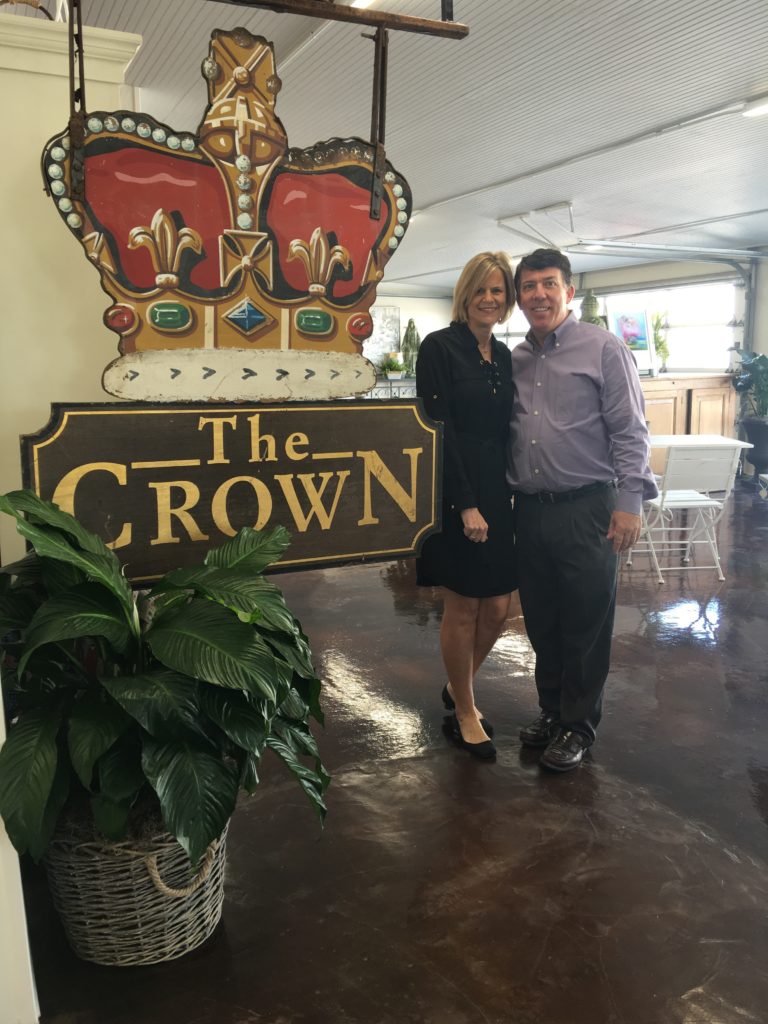 Black's good-sized menu includes a prosciutto, fig and arugula crepe with melted burrata cheese, a pulled barbecue chicken sandwich on sourdough with jalapeño slaw and bacon, and a roasted beet carpaccio salad with avocado and pecans. Other salads, like the nutrient-dense quinoa with arugula and mushrooms and kale and roasted cauliflower, are among several items aimed squarely at the health-conscious.
Among the sweet crepes, Black features apple compote, mixed berries and Creole cream cheese, and the Choco-La-Cän, a crepe filled with homemade pecan-chocolate sauce infused with local pecan oil. Black says it's his local answer to that ubiquitous sweet crepe filling, Nutella, which you can also order here.
"We're using a lot of high-quality ingredients and local produce," says Black. "Mark and I have also been talking about a small garden out back for fresh herbs and produce."   
During weekend brunch, Black prepares breakfast bowls with fruit and granola or scrambled eggs, omelets with fresh vegetables, and mimosas and bloody marys. The Crown also offers high tea service, says café coordinator Anne Matthews.
"It's a great place to come meet your friends and have fun," says Matthews. "This has been something that Mark and Krista have wanted to do for a long time, and it's wonderful to see it open."