Board Games: YOLO Board and Bike founder Jeff Archer talks his business, the beach and creating community
---
It was the late 2000s when entrepreneur Jeff Archer found himself traveling across the country in a van with several custom-made paddleboards in tow. Hoping to break into the larger paddleboarding community, which had previously been dominated by West Coast rather than southeastern brands, this wasn't the first time in his life that he was attempting something that others deemed "crazy." In fact, it might not have even been the fifth.
He had already moved from Baton Rouge to Venice Beach at the age of 23 to start a fitness apparel company with a friend and former bodybuilder, which led to his own clothing manufacturing company years later. And he had already launched a custom furniture business, along with a factory in Indonesia, with a loyal patron of his Covington taproom (another "crazy" venture of his). Not to mention that after camping in Grayton Beach State Park while he was there working on furnishings for clients in Rosemary Beach, WaterColor and Seaside, he called his wife Mitzi and said, "We have to move here." Just a few months later, their Louisiana home was sold and the family of four were Santa Rosa Beach residents.
That's why, when Archer launched his own paddleboard company with partner Tom Losee in 2007, seven years after his move to the Florida panhandle, it wasn't exactly out of character. Archer had made a career—or, really, several—out of following his passions and taking chances. In his eyes, every past business was teaching him something to enable him to find success in a future venture. And when it came to the newly founded YOLO Board, it was truly the culmination of everything he had pursued up until that point.
"To me, manufacturing is kind of simple. It's something I've become very comfortable with," he explains. "But the bigger part of it is the culture."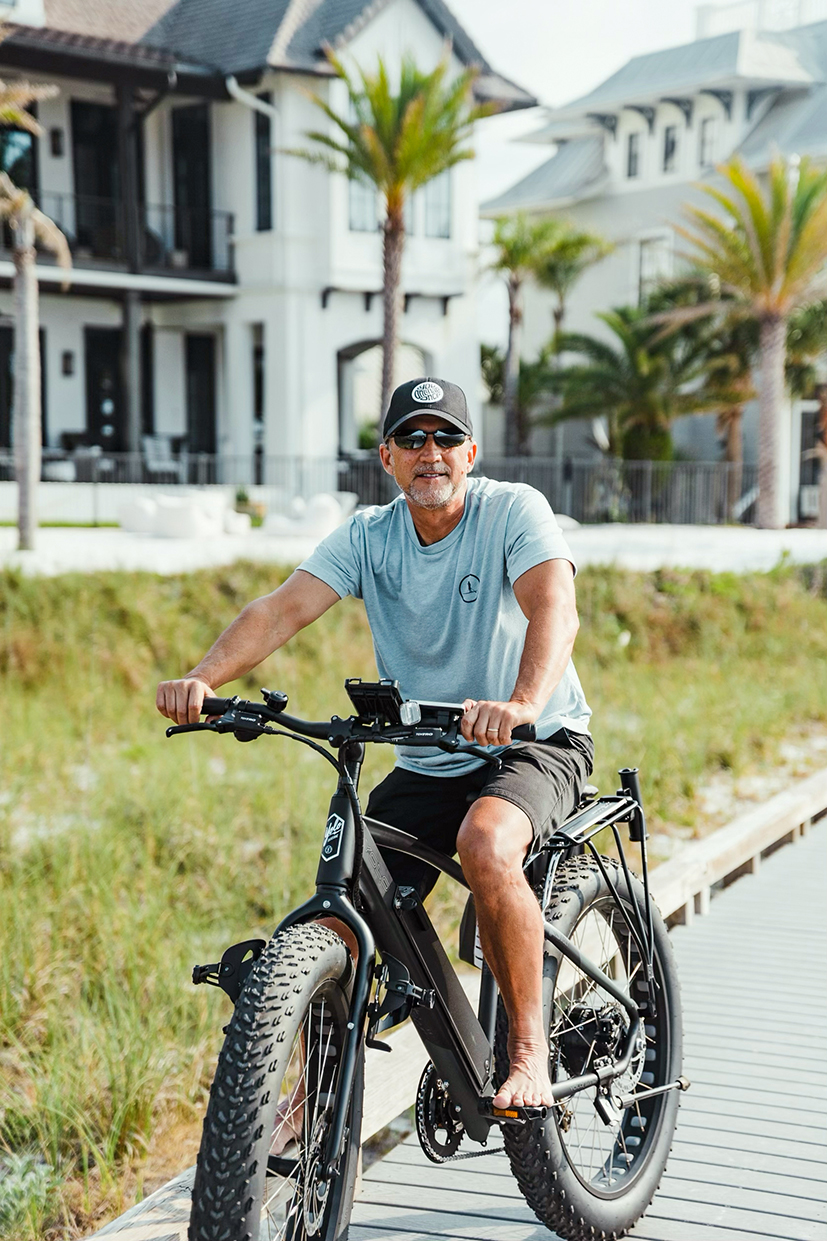 In working in the fitness realm early on, in addition to owning and operating a neighborhood bar, Archer had observed the importance of community. With paddleboarding just emerging as a popular beach activity in the South, he and his team took on the role of creating that new space for people to come together.
"We had to educate people at the beginning, and we had to create those events to get people on a board or talking about it," he says. "To see someone's face light up when they realize that they actually can do it, though, that's what drove me then and still does now. To see that it can change people's lives is special because it definitely changed mine."
And while Archer is quick to admit that YOLO isn't the biggest paddleboard company on the market, they are one of the names people know, especially if you're on Florida's 30A. Their hard work in promoting paddling through events and partnerships has turned into the activity, and the company, being a fixture in the sought-after area.
"Now, going to 30A and not paddleboarding is like going to Aspen and not snowboarding or skiing," Archer says. "And it's more evident every year."
In true Archer fashion, though, YOLO isn't stopping at just paddleboards. The company has expanded into bikes and electric bikes, both ideal for exploring the beach communities and surrounding state parks. The most recent venture, though, is a foray into—believe it or not—coffee.
YOLO now has a brand of coffee that can be found up and down 30A in stores, rentals and hotels, and, most notably, a dedicated coffee shop called Hotz Coffee which comes as a partnership with Grayton-based bar and restaurant Chiringo.
"To me, the coffee is integral to the fact that we enjoy building community in everything we do," he says. "That is always our goal."
That goal has led Archer and his entire YOLO team to success for the last 15 years. With a focus on quality and experience, it's not hard to understand why customers feel a connection with the brand, especially with a founder and CEO who practices what he preaches. Whether he is up early having a cup of coffee at the new shop or catching a sunset paddle, for Archer, the secret is in getting up and getting out there.
"It's through activities and exploring that you can really pull back the veil of 30A," he explains. "And that's when you get your breath taken away."
---
Adventure Awaits
Traveling to 30A? Here are Jeff Archer's must-do activities to experience the area like a local.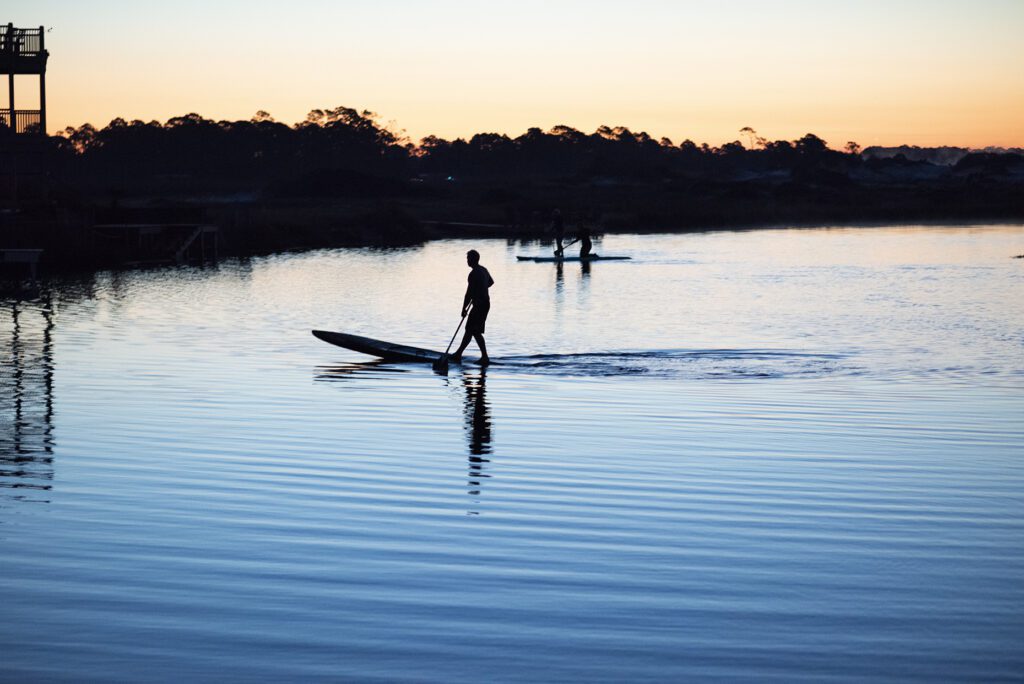 Paddle anywhere you see water. This suggestion should come as no surprise, but Archer says it's the best way to experience the wild landscape of 30A, which includes acres and acres of protected state park area, offering the chance to catch a glimpse at plenty of wildlife.
Check out the Western Lake outflow. Located within Grayton Beach State Park, this area is one of Archer's favorites to paddle. "You go through sand dunes to the beach," he explains. "It's like nothing else."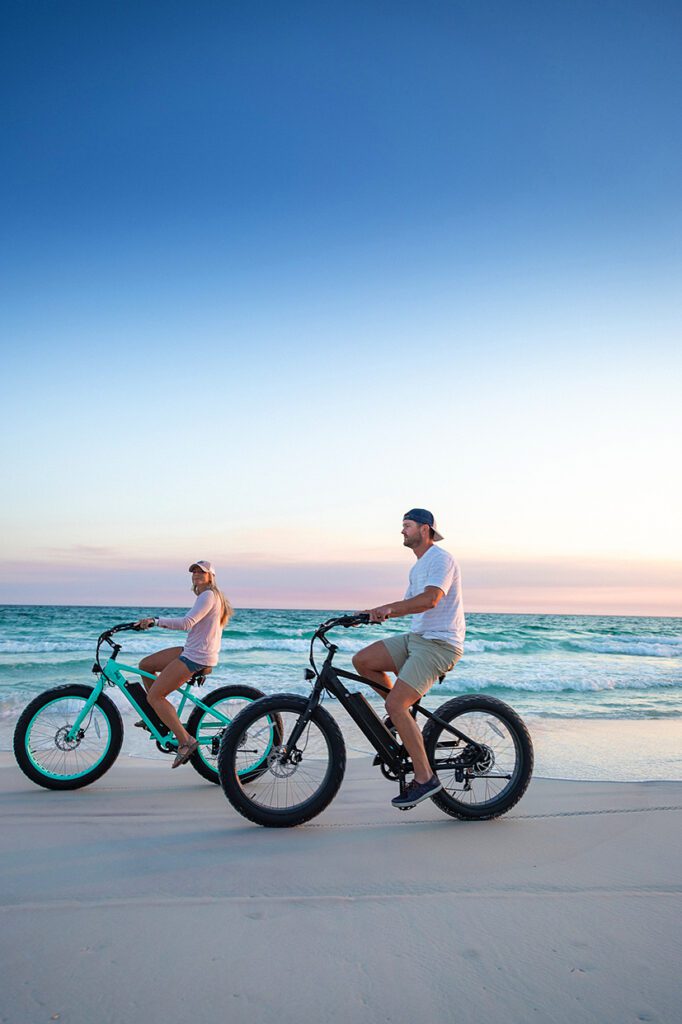 Try a bike ride, especially on an electric bike. "At first, I was resistant to the electric bike idea. I thought it was lazy," Archer admits. "But the first time I got on one, I realized what all of the hype was about." Archer says on that first ride, he went some 26 miles. And that extra mileage is invaluable in a place like 30A where there is so much to see. He suggests joining the YOLO Safari Trail Ride, which takes riders on a 14-mile ride to see everything from fields of rosemary to alligators that exist in the watershed forest area. The bikes are available for rent or purchase through YOLO.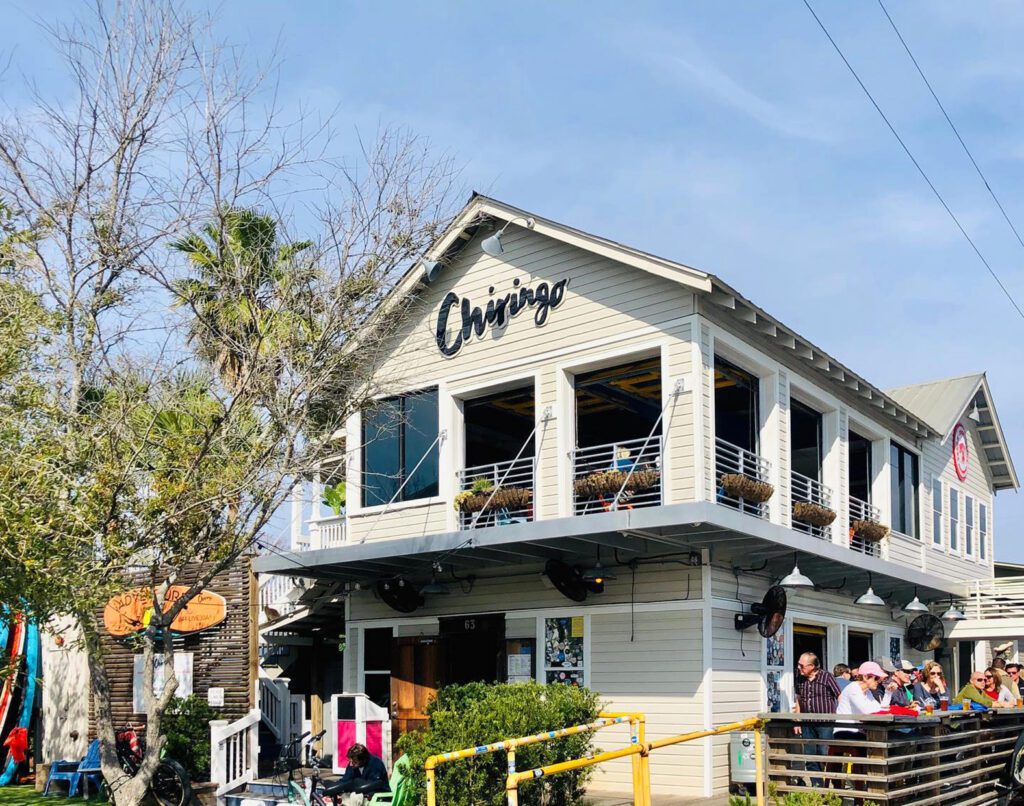 Stroll through downtown Grayton Beach. "It's really a classic experience," Archer says. "It's authentic." With restaurants like The Red Bar and Chiringo, there's plenty for families and couples alike to explore. "Not checking out that area would be missing something special," Archer notes.
Bring the family to the bay. Off the beaten path are the restaurants, shops and bars that prioritize views of the Choctawhatchee Bay rather than the Gulf. Beach bar North Beach Social is a favorite of Archer's, and he notes that it is the ideal destination for families since kids can run free on the sand while parents enjoy food and drinks. "That's a place to get a really authentic South Walton experience."