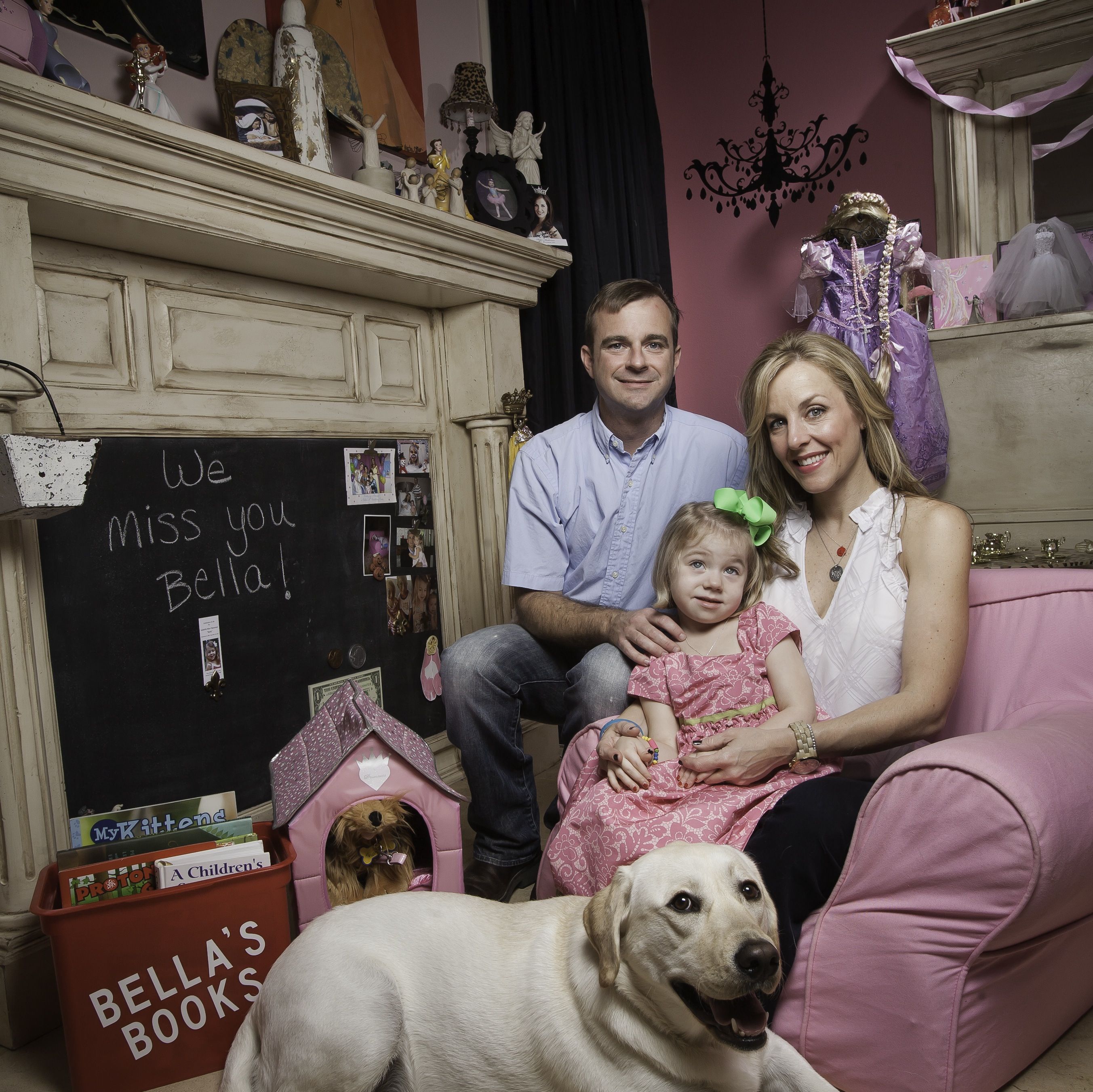 "The night after her funeral," Kim Bowman says, "it was that important to us to get started."
Kim and Trey Bowman lost their 8-year-old daughter Bella in December, after a season battling pediatric brain cancer as well as the side effects of proton radiation treatment, which ultimately took her life. The determined couple established the Bella Bowman Foundation to create and support research initiatives addressing the treatment of childhood brain tumors. Eleven children a day, 4,150 annually, are diagnosed in the United States.
"It wasn't the brain tumor that killed her," says Kim. "Bella was cancer-free when she died. That's what is so hard."
Bella endured a high-risk but successful surgery and several trips between the Bowmans' Baton Rouge home and St. Jude Children's Research Hospital in Memphis. She developed a rare side effect from the radiation treatments: brain stem tissue necrosis, which is irreversible, and in Bella's case, fatal.
"We want to find better ways to treat our children because they can beat this," Kim maintains. "They just have to beat the treatment."
In addition to promoting research initiatives, the Bella Bowman Foundation is dedicated to what Kim and Trey call "comfort care." Following Bella's diagnosis, the couple found no support network within the hospital system to help them cope with the barrage of medical discourse. And while they experienced an outpouring of love and support from the community, other families may not be so fortunate. The Bowmans want to pay it forward.
"We've been there, we've lived it," says Trey. "We want to share best practices with other families that are diagnosed with life-threatening illnesses."
To learn more about events supporting the Bella Bowman Foundation, click here.