A day in the life of the arts: 4 photographers. 24 hours. 1 city.
---
---
7:27 a.m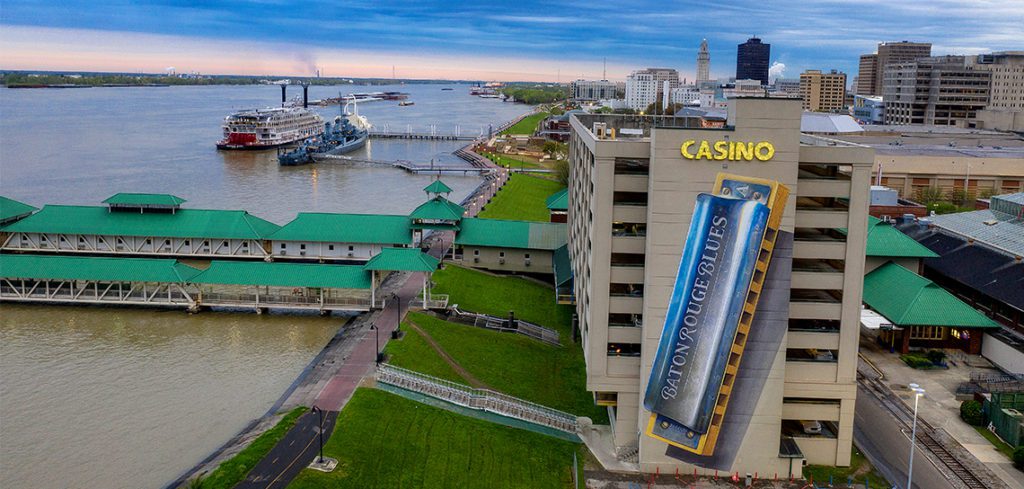 The 10-story-high Robert Dafford mural of a harmonica on the southern wall of the Belle of Baton Rouge Casino & Hotel is one of the first images visitors see upon entering the city from the Mississippi River Bridge. The BR Walls Project worked with Dafford in 2013 to make this the largest public art installation in the city. The harmonica is a sister mural to the iconic "Clarinet" Dafford created on a wall in New Orleans' central business district. Drone photo by Collin Richie.
9:32 a.m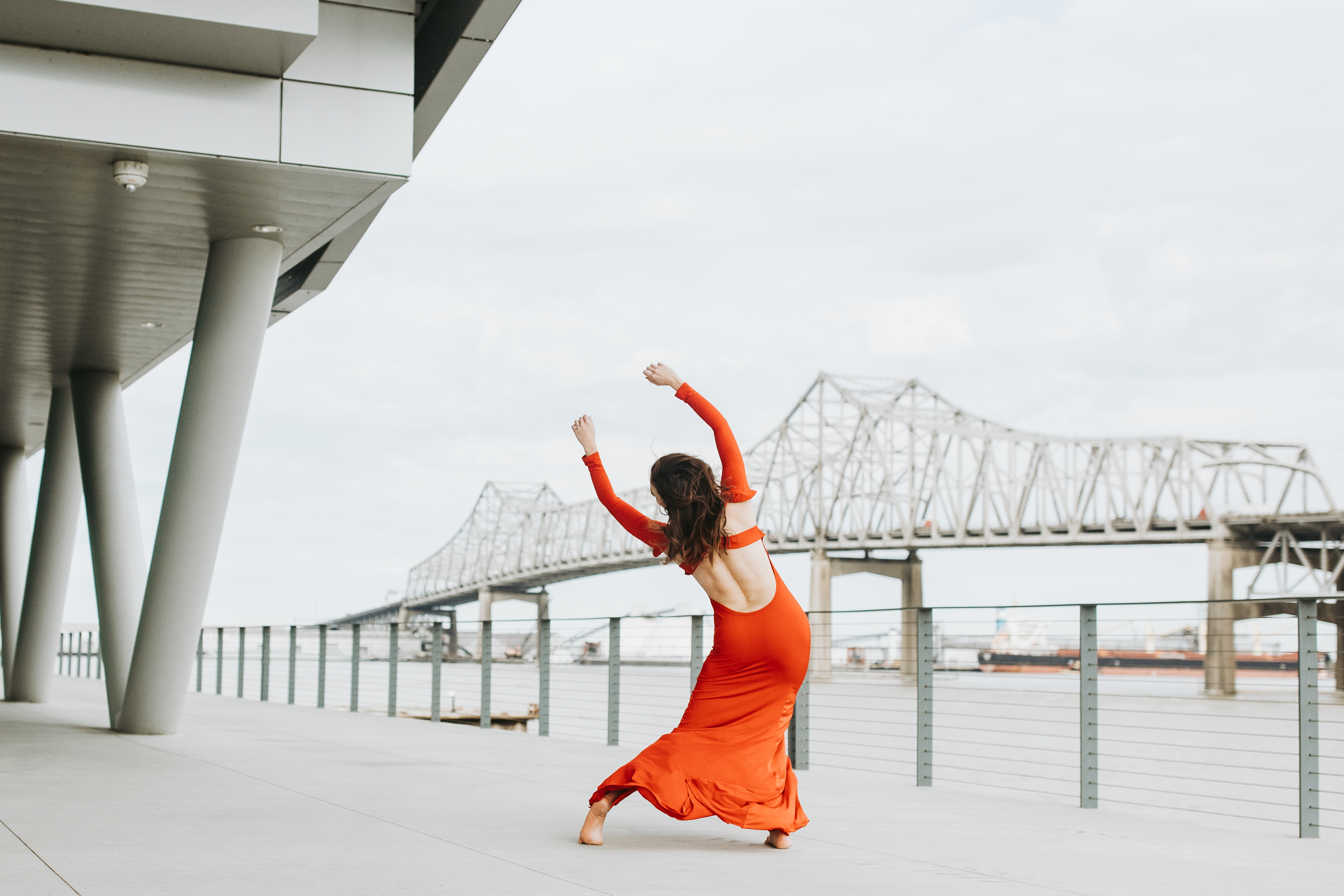 Of Moving Colors scouts locations for its upcoming season of work. The professional contemporary dance company, under the artistic direction of Garland Goodwin Wilson, will move through the city with site-specific projects, performances, photographs and workshops. Carrie Tatum, longtime soloist for the company, starts the season here wearing red for Baton Rouge at the Water Campus. Photo by TahJah Harmony.
10:01 a.m.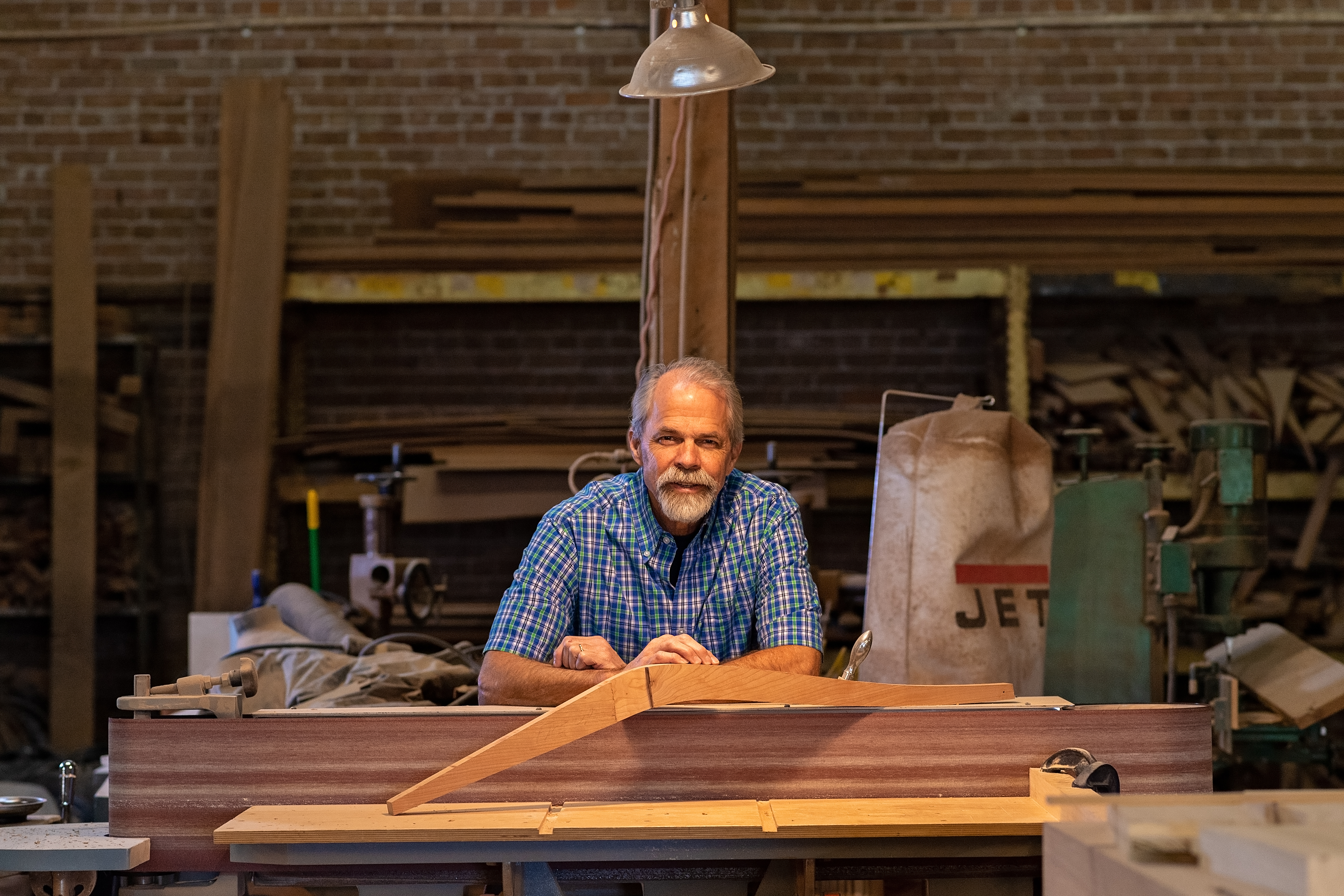 Woodworker Ford Thomas finishes a table base at his 12,000-square-foot, industrial-style warehouse on Laurel Street. He has gained local notoriety for his work in churches and spiritual places throughout Louisiana—including bulk orders of chairs and pews—in addition to his smaller product lines that include clocks, shelves and picture frames. Photo by Joey Bordelon.
10:06 a.m.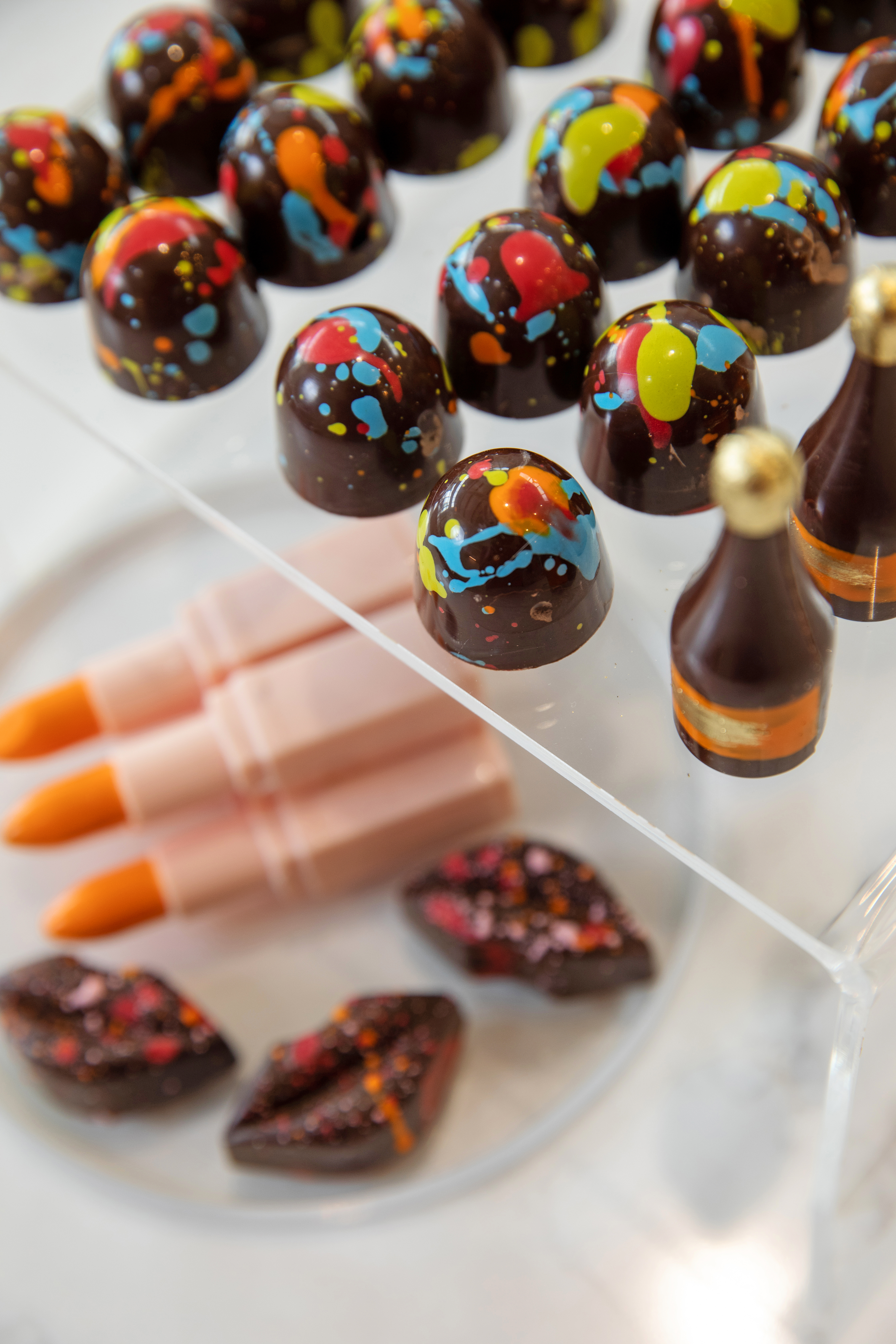 Artisanal chocolates (made with Belgian chocolate) are hand painted with colored cocoa butter at Gourmet Girls. Owner Katia Mangham says the entire process of creating a bon bon takes about two hours. Pictured here: The top layers of treats are dark chocolate with fig and bourbon filling. The lipstick bon bons are white chocolate and the lips are dark chocolate with caramel and fleur de sel filling. Photo by Collin Richie.
10:32 a.m.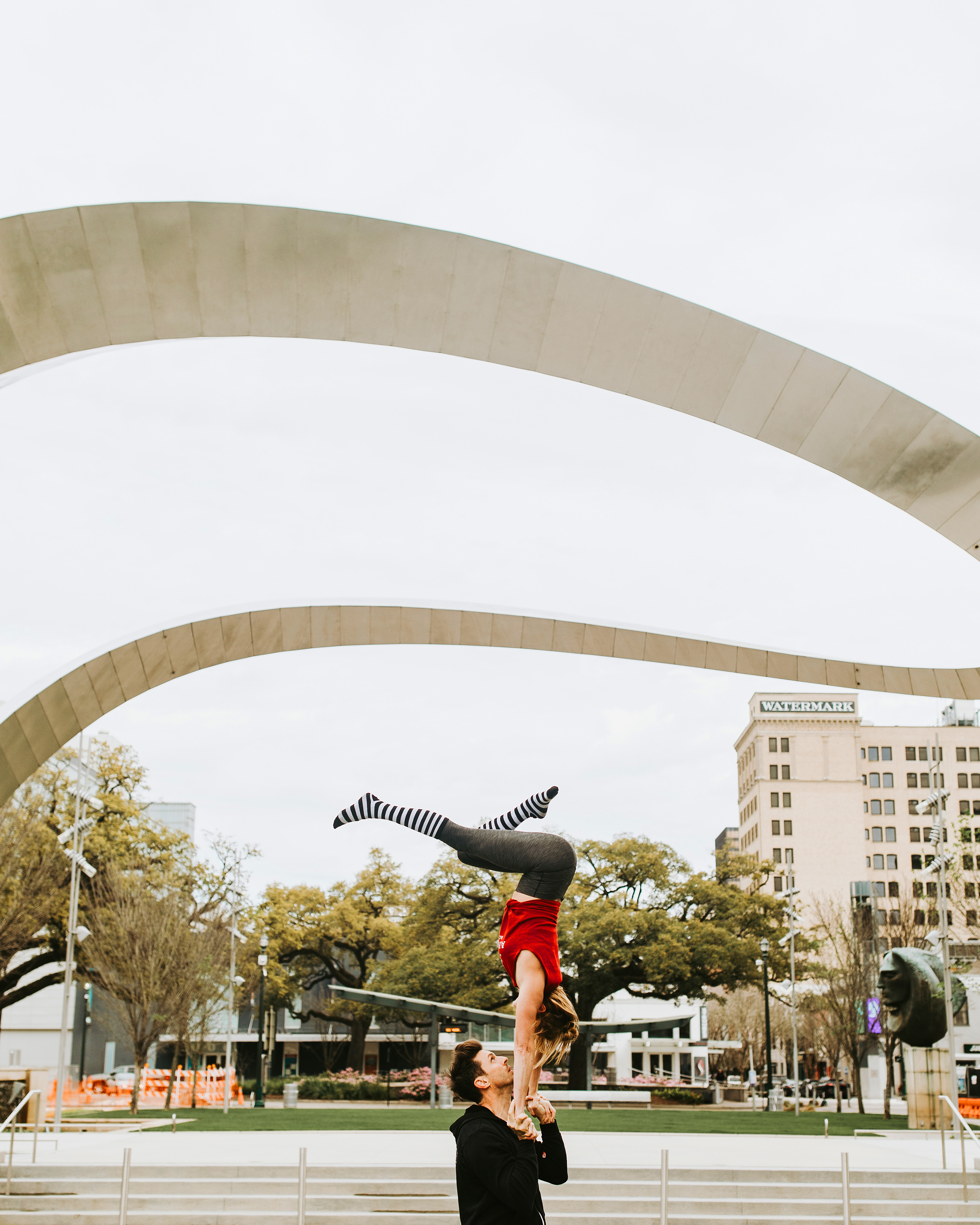 Lee Guilbeau and Jamie Ray practice acro-yoga under the Crest sculpture in Galvez Plaza downtown. Acro-yoga is a partnered movement combining the arts of acrobatics and yoga. They host "acro jams" around Baton Rouge weekly. Trahan Architects completed the Crest sculpture—a 65,000-pound, 35-foot-tall structure which cantilevers a distance of 80 feet—in 2013 to serve as both an outdoor performing art space and an iconic public sculpture. Photo by TahJah Harmony.
11:09 a.m.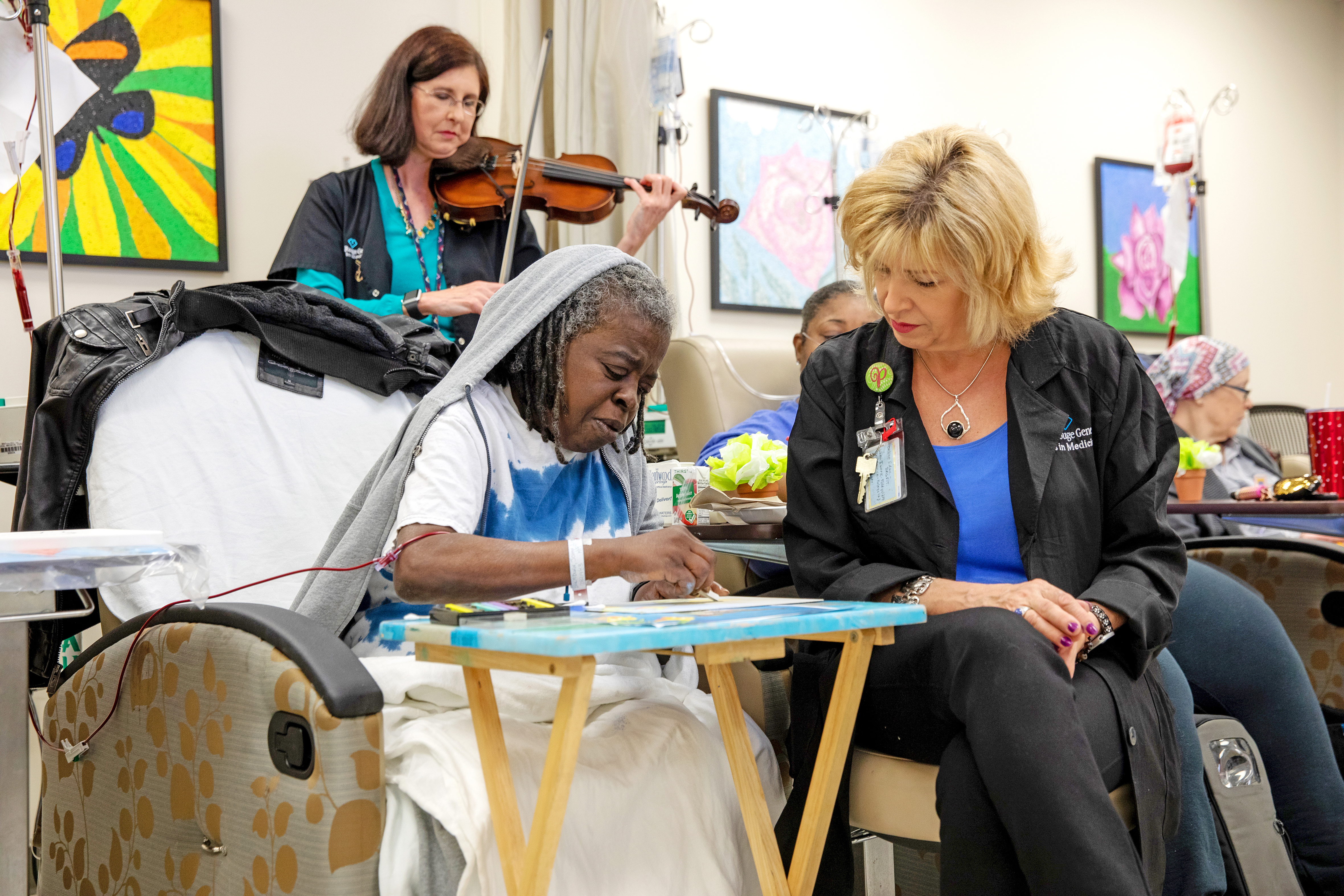 JoAnn Blackburn works on a painting in Baton Rouge General's outpatient infusion room while musician-in-residence Kelli Smith Toney plays the violin and artist-in-residence Patti Bailey looks on. BRG implemented its Arts in Medicine program in 2012 to bring creative activities to patients to inspire hope and promote healing. On any given day, patients can be seen painting to reduce stress, playing harmonica to improve respiratory capability, singing or playing musical instruments to decrease anxiety and pain perception, or enjoying live music around campus. Photo by Collin Richie.
11:20 a.m.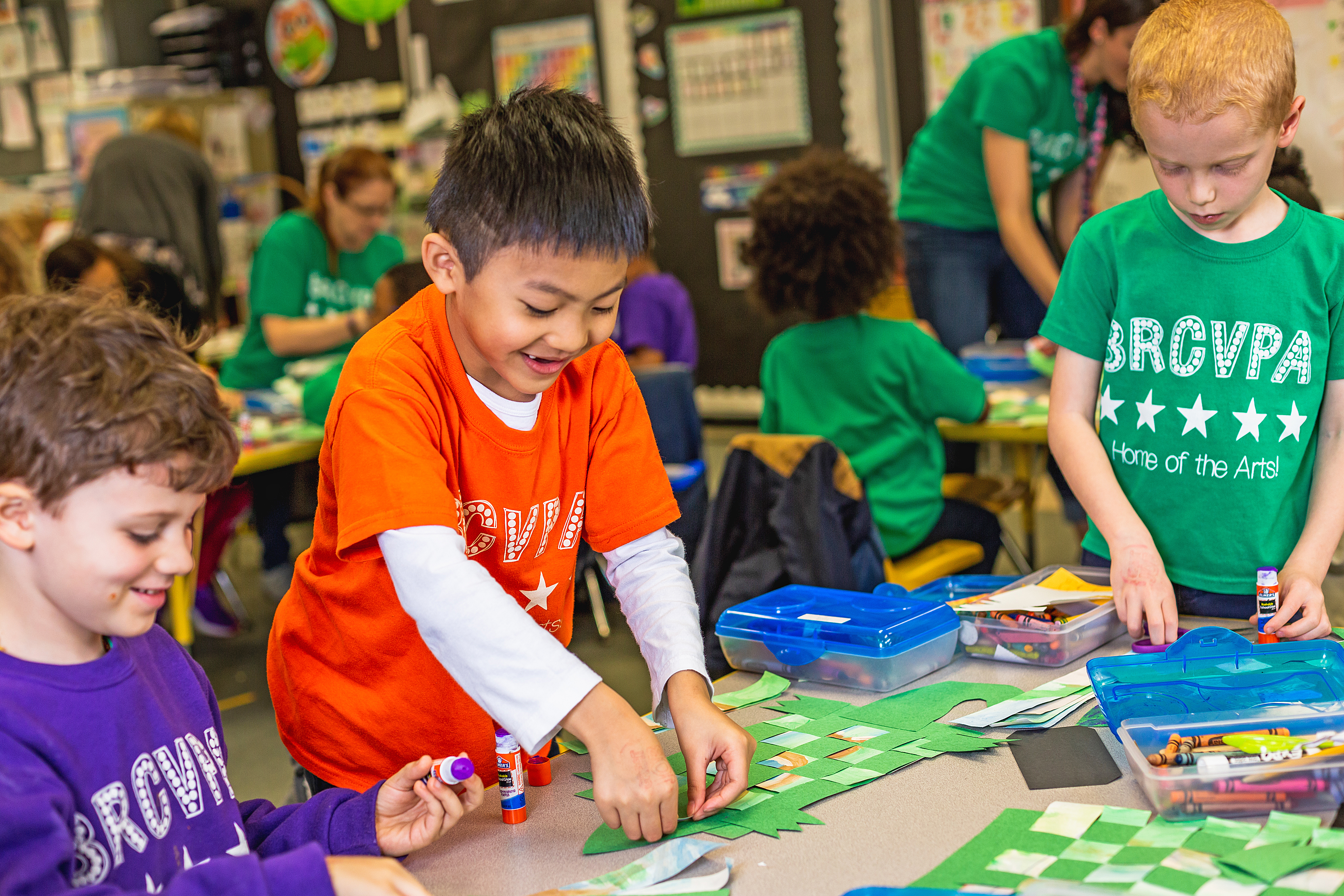 Kindergarteners at Baton Rouge Center for Visual and Performing Arts work on a project to help them learn more about local wildlife and their habitats. They are making alligators out of construction paper, using tempera paint to color the strips in hues from nature, and finishing it off with oil pastels to make their gators come to life. Photo by Sean Gasser.
12:04 p.m.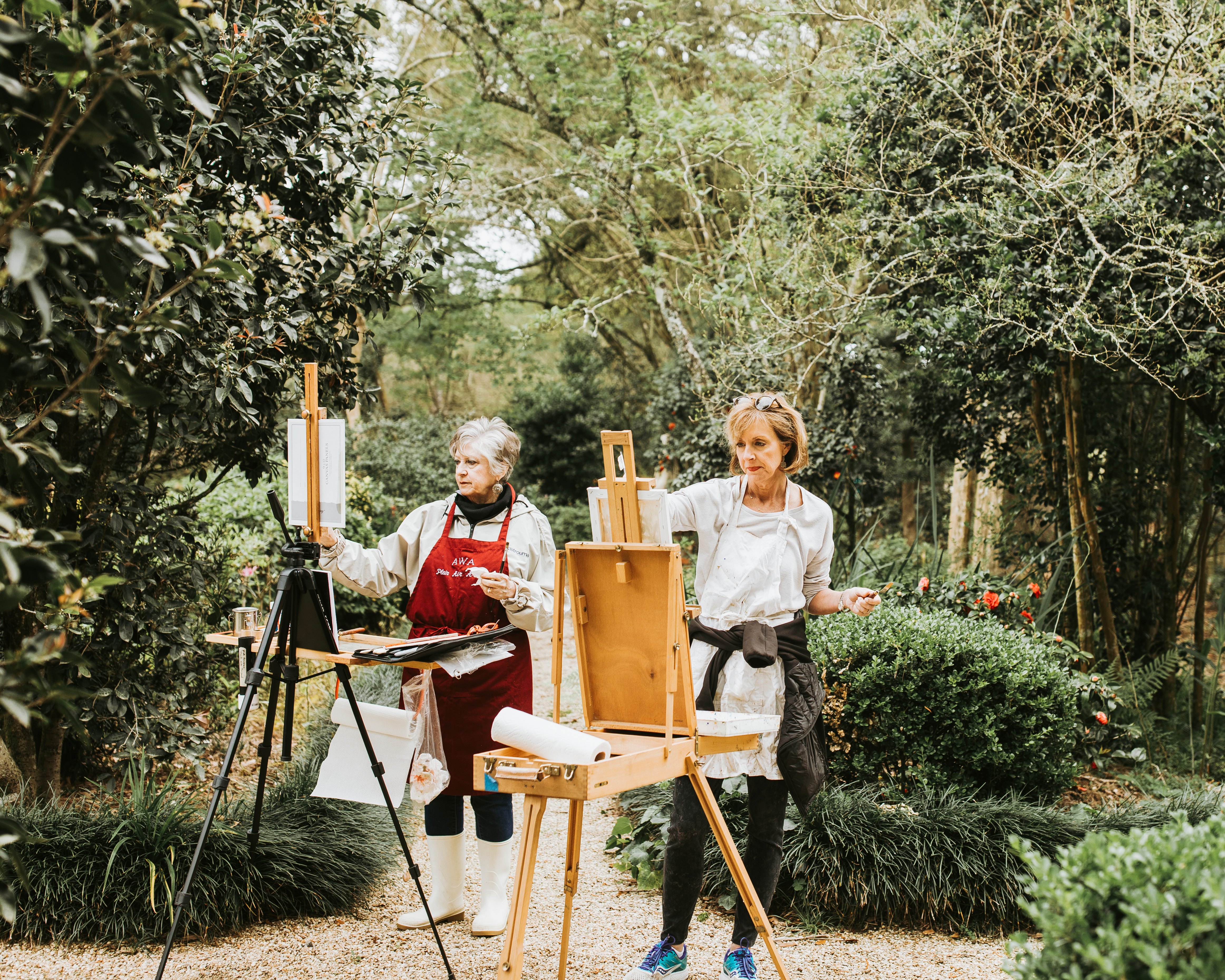 Susan Thibodeaux and Leslie Carver, members of Associated Women in the Arts, focus on painting light and shadows at Windrush Gardens near the LSU Rural Life Museum. AWA is a nonprofit founded in 1980 to help advance the cause of women artists through education, exhibition and fellowship. Many of the members regularly paint en plein air in various locations throughout the city. Photo by TahJah Harmony.
1:09 p.m.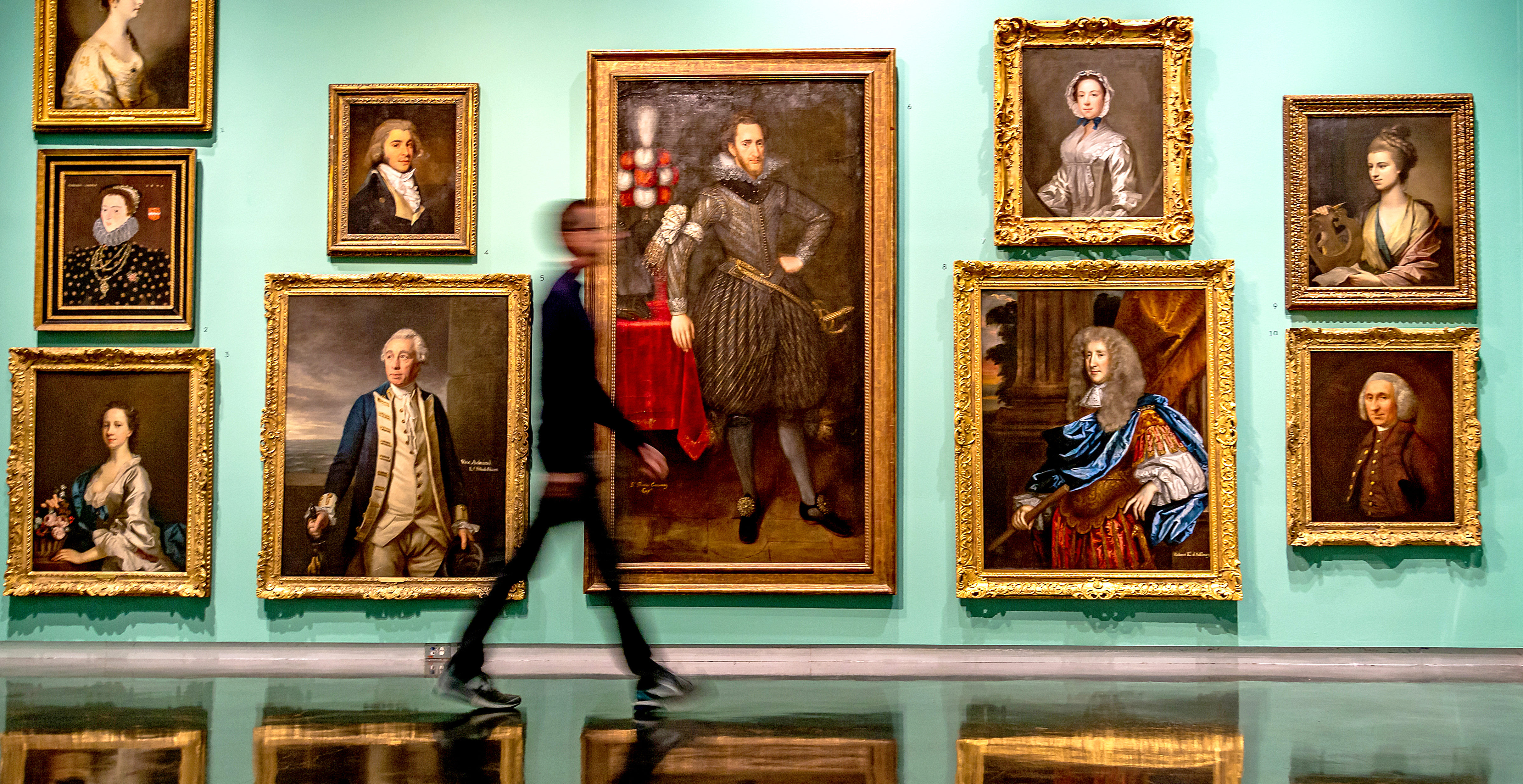 Inside LSU Museum of Art's portrait gallery hang some of the earliest works collected by the museum, including portraits by British artists William Hogarth, Thomas Gainsborough and Joshua Reynolds. The gallery also features 19th-century portraits of American sitters by British- and French-influenced artists as well as 20th-century portraits by beloved Louisiana artists Knute Heldner, Conrad Albrizio and George Dureau. Photo by Sean Gasser.
1:54 p.m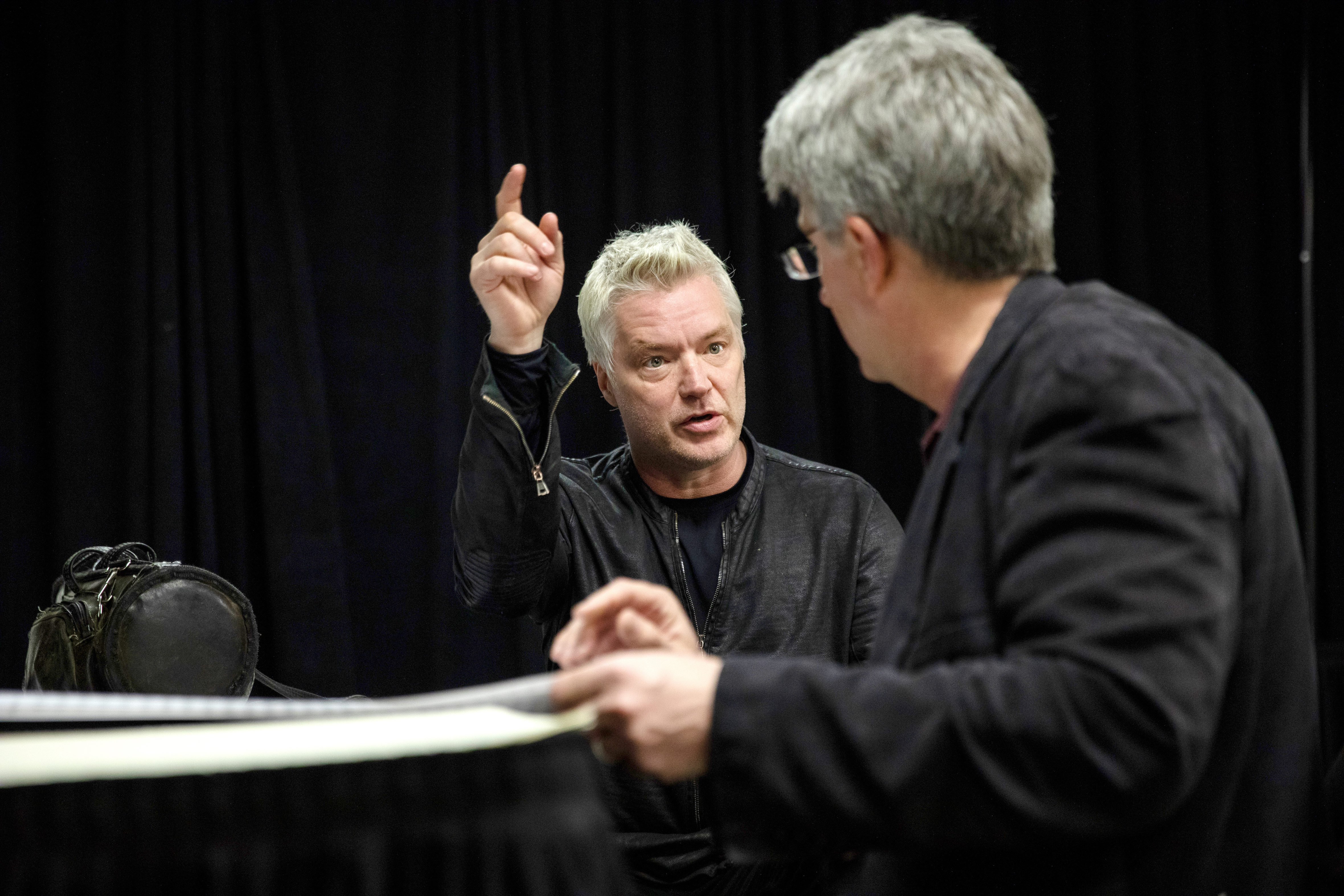 Trumpeter and composer Chris Botti meets with Baton Rouge Symphony Orchestra conductor Timothy Muffitt backstage at the Raising Cane's River Center prior to rehearsal. Botti and Muffitt talk through musical details of each piece in preparation for the Irene & C.B. Pennington Great Performers concert scheduled for this evening. "Not only is Chris an extraordinary musician, but he makes sure his band is full of the best and brightest as well," says Muffitt. Photo by Collin Richie.
4:05 p.m.
Photographer David Gasc photographs model Shannon Ford in front of French Truck Coffee in Mid City. They are taking part in Local Nomads—a group of Instagrammers, photographers and models who meet up around Baton Rouge to do photowalks. It's a laid-back exercise in which photographers and models practice their art, exchange information and share photos with each other. Photo by Sean Gasser.
5:58 p.m.
LSU film students brave the rain to shoot a short film at the Baton Rouge West Inn. MacKenzie Andrews (center) co-directed the film, including this scene, which was part of a dream sequence. Photo by Sean Gasser.
6:55 p.m.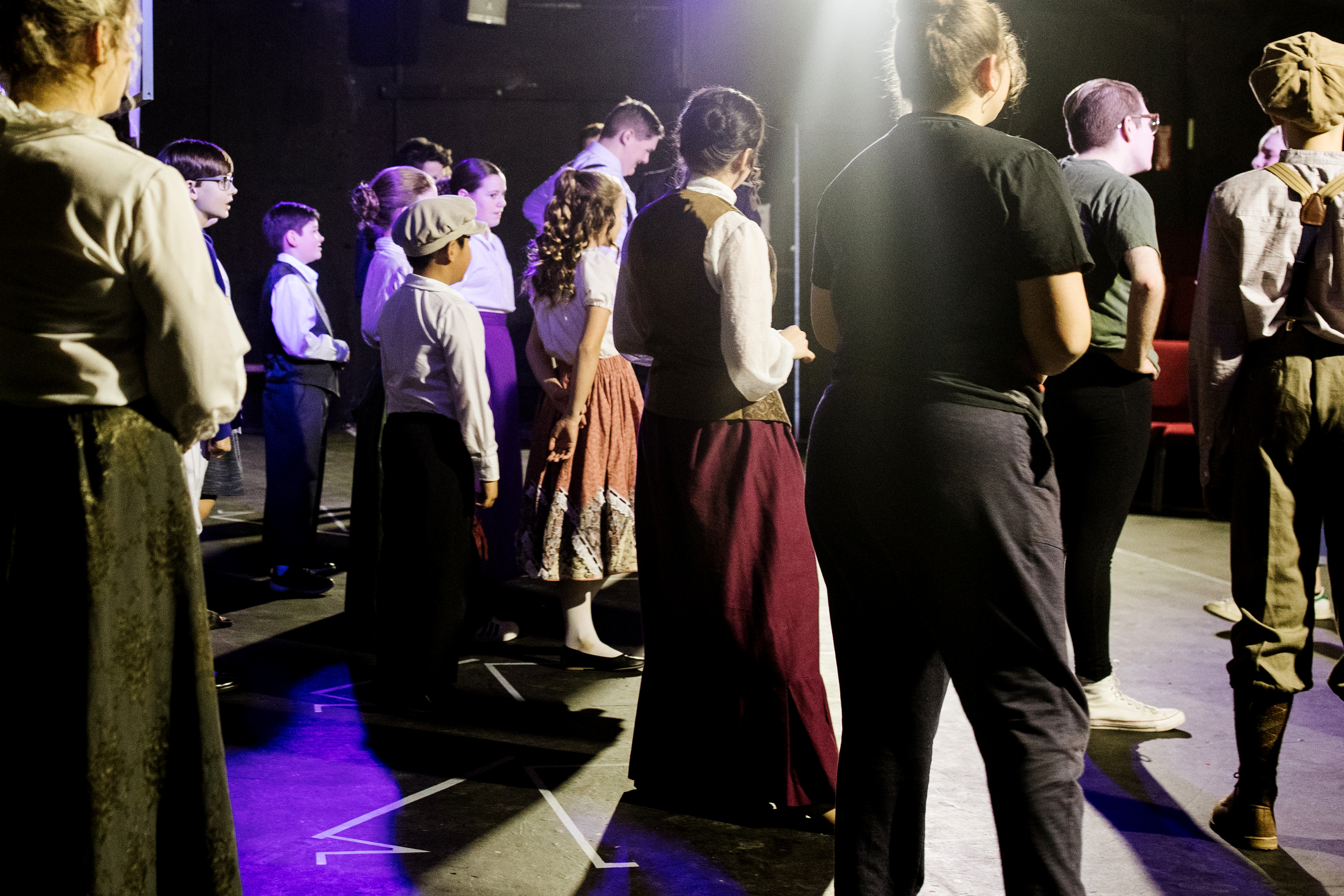 The cast of Our Town warms up before their evening show at Theatre Baton Rouge. The group's Young Actors Program teaches children that theater is a team sport. The youth learn to work together to create art with their friends in a supportive and nurturing environment. Photo by TahJah Harmony.
8:09 p.m.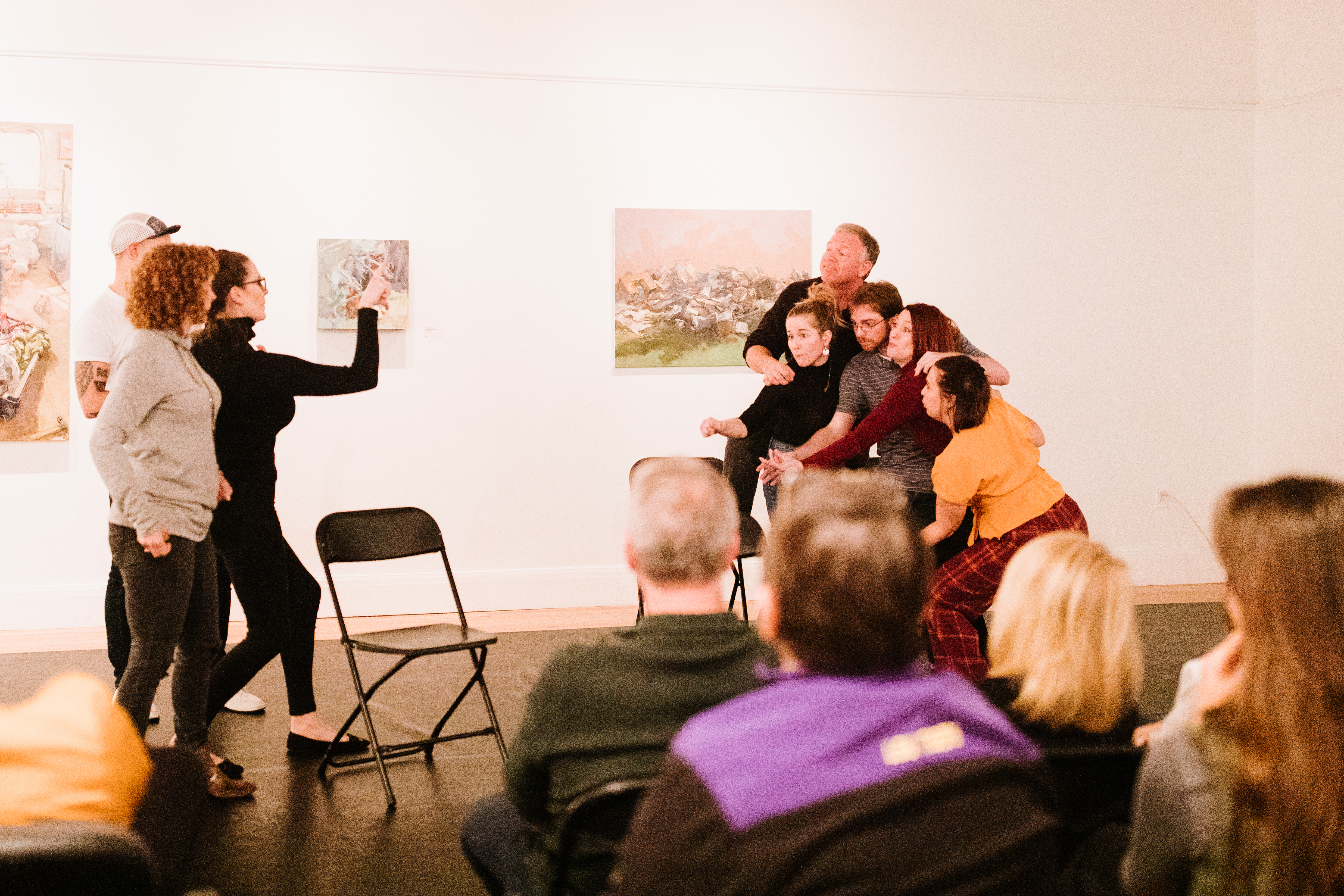 The Leather Apron Theatre Co. hosts its winter recital for Level 1 & 2 comedy improv students at the Arts Council after six weeks of classes led by Betty Mújica. LATCo. is a comedy theater collective founded by local T.C. Matherne. Photo by TahJah Harmony.
8:26 p.m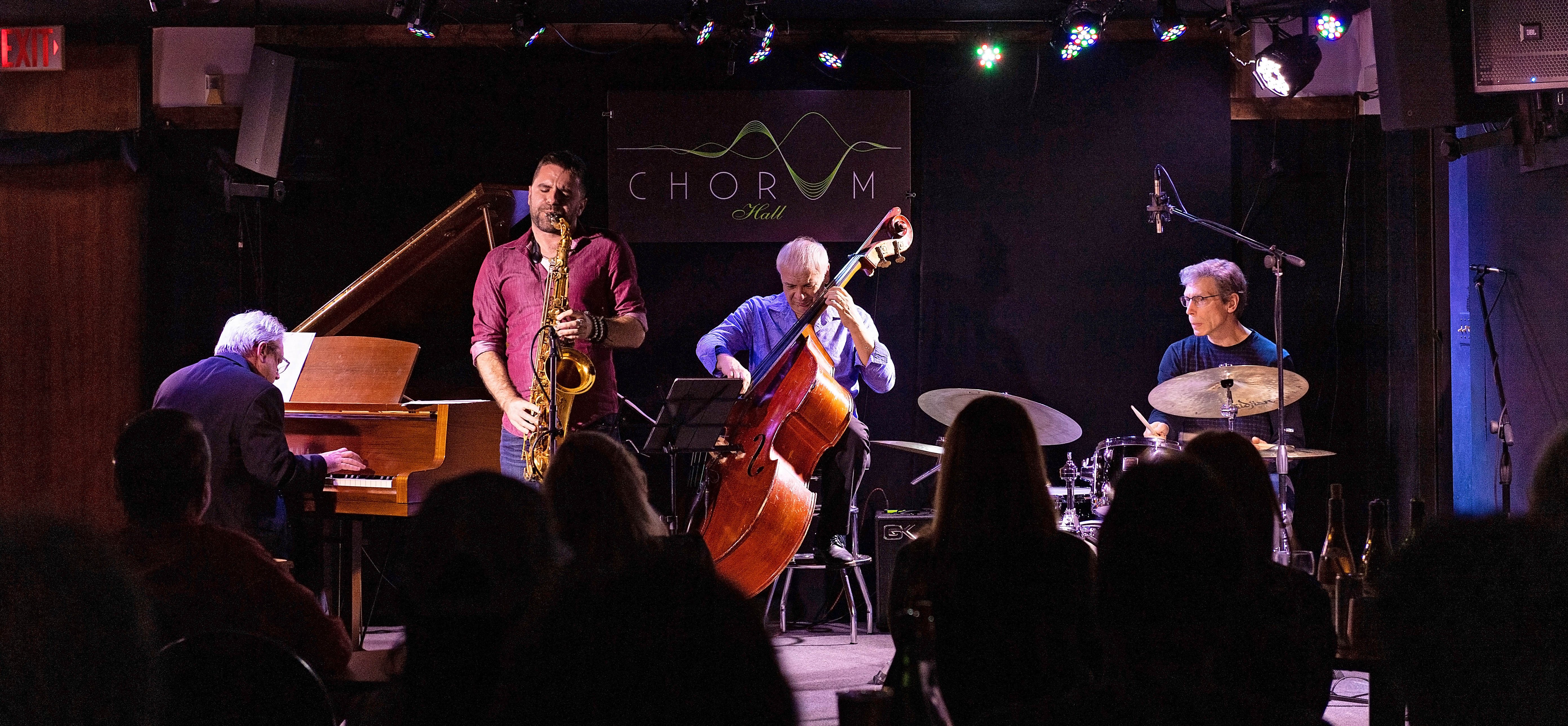 Musicians Mike Esneault, Brad Walker, Bill Grimes and John Riley of the John Riley Quartet perform at Chorum Hall. The nonprofit jazz music venue opened in late 2017 in a nondescript building off Executive Park Avenue. It hosts live music, clinics, recitals and other events to further music education and awareness. Photo by Joey Bordelon.
---
BEHIND THE LENS
Photography is an art in itself. Meet the photographers/artists who captured a day in the life of the arts in Baton Rouge on March 15. Experience our city's culture through their expert eyes.
COLLIN RICHIE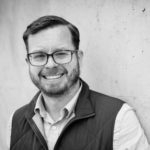 Collin Richie has a B.S. in biology and an MBA specializing in marketing, but he's always had a passion for photography. In 2016, he founded Humans of the Water, a portrait project of victims of the August flood. Richie has received numerous awards and his photographs have been exhibited in multiple museum shows. "What I enjoyed most about the Day in the Arts project was the access. To be next to Chris Botti and Tim Muffitt reviewing notes and laughing as colleagues was amazing," says Richie. "I live behind the camera, and I love to peek behind the curtain of my subjects' days."
TAHJAH HARMONY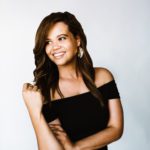 TahJah Harmony is a travel and lifestyle photographer and podcaster. From a young age, she studied both the traditional and performing arts. She believes she has learned so much by indulging in the arts, music and food of other cultures. "Even though I am very involved in the arts in Baton Rouge, I still was so surprised how much more the community had to offer," says Harmony. "It was such a learning experience for me to get out there and see how much the arts were impacting different parts of our city!"
JOEY BORDELON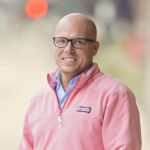 Joey Bordelon studied fine art film photography and business at LSU. He is a commercial and wedding photographer who loves the outdoors as much as he enjoys people. When he is not helping businesses brand and market through his lens, he is probably traveling in his Airstream in search of the beauty in nature, people and light. "In today's world of automation, cell phones and instant gratification, it is nice to see the true passion and brilliance that comes from something hand crafted through years of dedication and vision," he says.
SEAN GASSER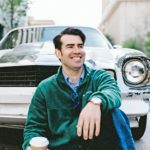 "In the four assignments I covered, what struck me as an overall theme was time," says Sean Gasser. "I got a glimpse of each stage of development of artists, from the earliest introduction to art as a kindergartner to college students finding their own voices to local nomads who create for the spirit and camaraderie of it to artists who have truly mastered their mediums." Gasser holds an MFA from the University of Miami. He has served as cinematographer for several short films in addition to his photography work.