10 questions with Rebecca Lemoine of Pure Barre
Utilizing the ballet barre for a total body workout, Pure Barre has become a cult-favorite workout regimen. The upbeat, low-impact fitness routine targets areas that women want to focus on most while creating long, lean muscle. With summer right around the corner, Pure Barre claims to be the answer to our bikini body prayers. We sat down with Rebecca Lemoine, owner of Pure Barre Baton Rouge, to learn more about what makes this workout so popular.
---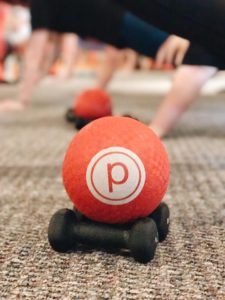 1. What is a typical day like for you and your team? 
All of us have other endeavors, so our days vary greatly. Some of us wake up at 4:30 to teach the 5:30 a.m. class; others close the studio at 7:45 p.m. One thing we have in common is we are expert balancers and team players. Just like our clients, we balance work, family, friends and our own health. We are constantly communicating with each other to create the best experience for our clients and to support each other. Pure Barre is always a part of our daily priorities, be it taking a class, planning a class, or teaching a class.
2. What is your professional background? How did you get into the fitness field? 
My professional background is in accounting. A good friend introduced me to Pure Barre about four years ago. Pure Barre was in need of a CPA and, as I am a CPA, my friend thought it would be a good fit. I was a dedicated runner years ago but found it to be too hard on my joints and body. Pure Barre was just what I needed to fill my fitness void, and after my first class, I was hooked. I appreciate that Pure Barre focuses on strength and mind-body connection. It was, and still is, the only time of day where I can truly focus on myself without any other distractions. Additionally, Pure Barre has led to my interest and development in other aspects of wellness.
3. What is the first thing that clients see when they walk through the doors? 
When clients walk through the doors, they are greeted by the smiling face of their instructor. As upbeat music plays in the background, clients take in the light and airy retail space before heading into the studio to get set up for class. Once in the studio, clients and staff visit until class begins.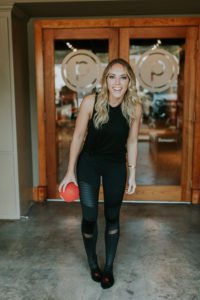 4. What sets Pure Barre apart? 
In less than an hour, Pure Barre is a fast, effective, safe way to change your body. Our musically driven, full-body workout concentrates on the areas women struggle with the most: hips, thighs, seat, abdominals and arms. Our technique is low-impact, protecting your joints by avoiding any bouncing or jumping. Each strength section of the workout is followed by a stretching section in order to create long, lean muscles without bulk. The concentration involved with taking Pure Barre allows you to block "life" out during class, creating mental benefits similarly obtained by the practice of yoga or meditation.
5. What is one thing that you think customers should know about Pure Barre that they might not be aware of?
Pure Barre is designed for individuals of any fitness level and does not require any background in dance. You can work to your own best level and continually challenge yourself and see results. In addition to our Pure Barre Classic class, we offer Pure Empower, a 45-minute cardio-centric class that is a great compliment for cross training with Pure Barre Classic classes.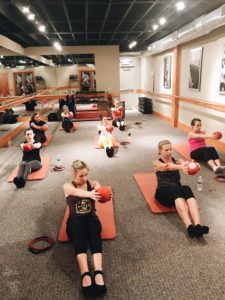 6. How do you keep your classes fresh and up to date? 
While the structure of classes is consistent, no two classes are the same. Each class has different routines and music. Additionally, we periodically offer special 75-minute intensive classes, pop-up events, challenges, Barre to Bar nights, and other events.
7. Can you share a hint about clients should expect to see at Pure Barre in the future? 
We are very excited to be launching a third class type in September; stay tuned for details! We will also be offering more special events and intensive classes.
8. What was your reason for opening the studio? When did it open, and how was it grown or changed since then? 
Pure Barre began in Birmingham, Michigan, in 2001, and became a franchise in 2009. After falling in love with Pure Barre in Birmingham, Alabama, Mary Daniel Rives opened the Baton Rouge studio in July 2012. In 2012, boutique fitness studios were still new to Baton Rouge. Today, more competition exists in Baton Rouge but is coupled with an increasingly health-conscious community. Pure Barre is still the leader in barre fitness as the largest, most established barre franchise in the nation and continues to lead the industry through innovation. When I was presented the opportunity to become the new leader of Pure Barre Baton Rouge, I couldn't resist the opportunity to invest in something so influential in my life and in Baton Rouge and to continue to grow our Pure Barre community.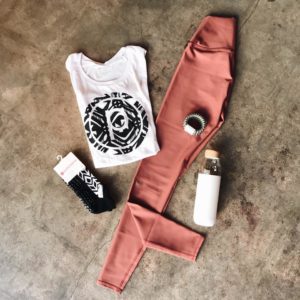 9. What are some of your best-selling products? 
Our clients love our sticky socks. Socks are required for Pure Barre, and our sticky socks provide extra grip and are made of material designed to be breathable while keeping the body temperature up. We even have men stop by the studio to purchase the socks for other classes where socks are required. Clients also love our high-waist Alo leggings and variety of tops.
10. How can clients expect to feel after a Pure Barre class? 
Sore and energized! Clients should feel accomplished when they walk out of the studio and have better mental clarity while enjoying a higher metabolism and calorie burn after class.
---
To learn more about Pure Barre Baton Rouge, visit purebarre.com/la-batonrouge/, or check out the studio's social media here and here. And, for more athleisure looks sold by Pure Barre, check out this article from inRegister's April issue, on newsstands now.