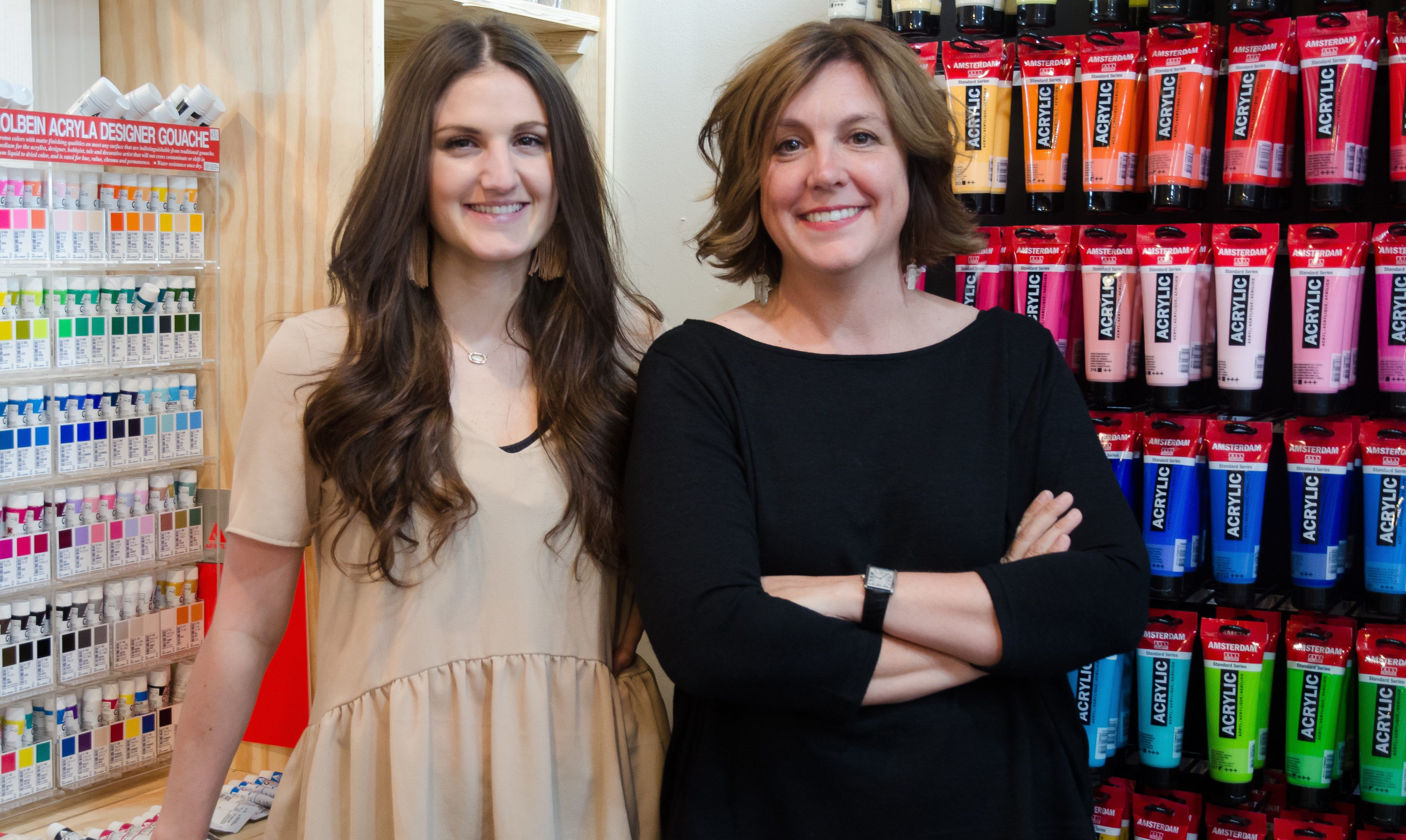 10 questions with Mo's Art Supply owner Simone Burke
If you exclusively patronize big-box art supply stores, you are missing out. Mo's Art Supply in Baton Rouge, one of three in the locally owned Mo's Art Supply & Framing chain, has a selection as diverse as any other art supply store–canvases, markers, easels, children's paint supplies, papers and sketchbooks abound in the store's Jefferson Highway location. You might even find a few things you haven't seen before, like graphite sculptures or German glass glitter, nestled in between the welcoming rows of paints and brushes. In addition, Mo's has a je ne sais quois. Where else can you, as owner Simone Burke puts it, find "a white lady with a dog in her purse and a black tattoo artist discussing the influence of Kandinski on the current graffiti scene"? With so much to choose from, and so much to dive into, Mo's Art Supply can help find the artist inside all of us.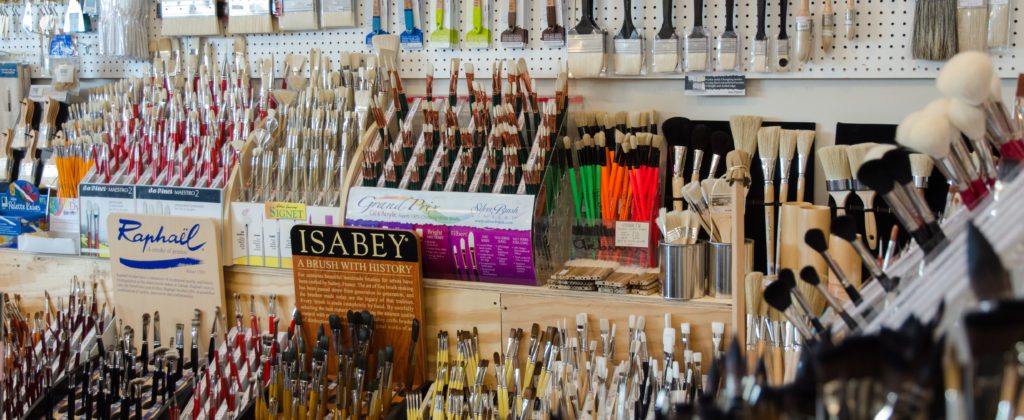 ---
1. What is a day like in the world of art supplies? A typical day at the store involves a lot of talking. We talk to people about their relationships, aggravating jobs, health issues, difficult children, difficult parents, where to get good coffee/cocktails/food, how badly people drive, what new movies are worth seeing, what's going on in other cities, how hot or rainy it is, and occasionally a little about art. We also put a lot of art supplies away.
2. What did you do before running Mo's? I got a BFA in painting 20-ish years ago. It was great, and I still talk to/talk about a lot of my professors, whom I am so grateful to have come in contact with. After that, I tried to find arts-related jobs (like everyone else with a BFA), which sometimes worked out and sometimes not. I went and lived in Florence for a while, which was lovely, but not having a job was harder than I thought. A couple of years after I moved back to Louisiana, an art supply store was closing in the town where I lived, and I thought, OK, this seems like it would be a great way to make a living.  I opened up in the same spot the other store had occupied. We later moved that store down the street into a bigger location and in the last three years have expanded to two more locations. I have a SUPER supportive husband, too (who had no idea what he was getting into!).
3. What is the first thing customers see when they walk through the doors? A large naked wooden man.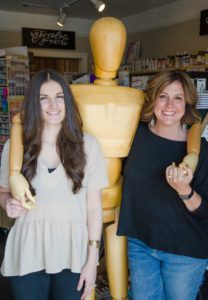 4. What sets Mo's Art Supply apart? I always tell people when I open up the Covington store that I feel like I'm in the opening scene of Sesame Street. Everyone literally unlocks the door and leans out waving and hollering "good morning" to all the other small business people. We are practically twirling brooms, singing "It's a beautiful day in the neighborhood." When we opened the other two stores, it was pretty much the same. Everyone knows each other, and there's a very friendly neighborhood-y vibe inside the stores, too. In any given arts community, there is about one half-degree of separation. So the stores are a place where people bump into each other and stay to talk. Also, I find diversity happens very naturally in an art store. It's really very awesome to behold.
5. What's something your average customer might know about Mo's? We are usually cheaper than the big-box stores. A lot of people WRONGLY believe the opposite.
6. How do you keep your stock interesting and up to date? Up to date is kind of relative. Obviously lots of art materials are the same as they were 500 years ago. But not all. We go to trade shows, domestic and European, and try to bring in things that seem useful in a long-term way, and not just trendy. For example, I really like how paint markers have evolved to cater to artists. They used to be either for crafty people painting wine glasses (not that there's anything wrong with that) or "street" artists needing a quick delivery system and good coverage. Now I encourage people to try them for drawing back into paintings. They allow big gestural marks without having to reload, and come in a color range that matches up to tube paint. Plus, they are fun to work with. Very immediate gratification.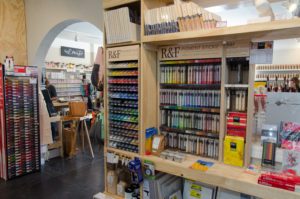 7. What sets Mo's apart from other art supply stores? The merchandise will be similar, but the staff will all be wearing bejeweled Madagascar roaches pinned to their shoulders on tiny leashes. Oh wait, that is so 2006. Scratch that.
8. Why did you open the store? Has it changed since you cut the ribbon? Revisit #2. With regards to the BR location, we came because the truly wonderful, awesome pillar of the BR arts community, Co-op Bookstore, announced it was closing. People were in a panic. Someone had to fill the void. We are very grateful that it could be Mo's. Our hats are off to you, Billy.
9. What should your shoppers be buying? Buy a good brush. It's an investment in your sanity. People who paint, you know what I'm saying. You finally buy the right brush, and suddenly you are accomplishing your vision with ease. In my opinion, the filbert is a very under-valued brush. Buy a filbert. That's my advice. [Editor's note: A filbert has a thicker ferrule, or metal brace for the bristles, and an oval-shaped tip, making it an extremely versatile brush but ideal for blending work.]
10. What's the store's bestselling product? In Baton Rouge, it's Williamsburg paint. Thank you, Libby Johnson!