A Day in the Life of the Arts 2023
---

Follow our foursome of inRegister photographers as they set out all across Baton Rouge to capture the visual, performing and applied arts in action from morning until night on a single day.
---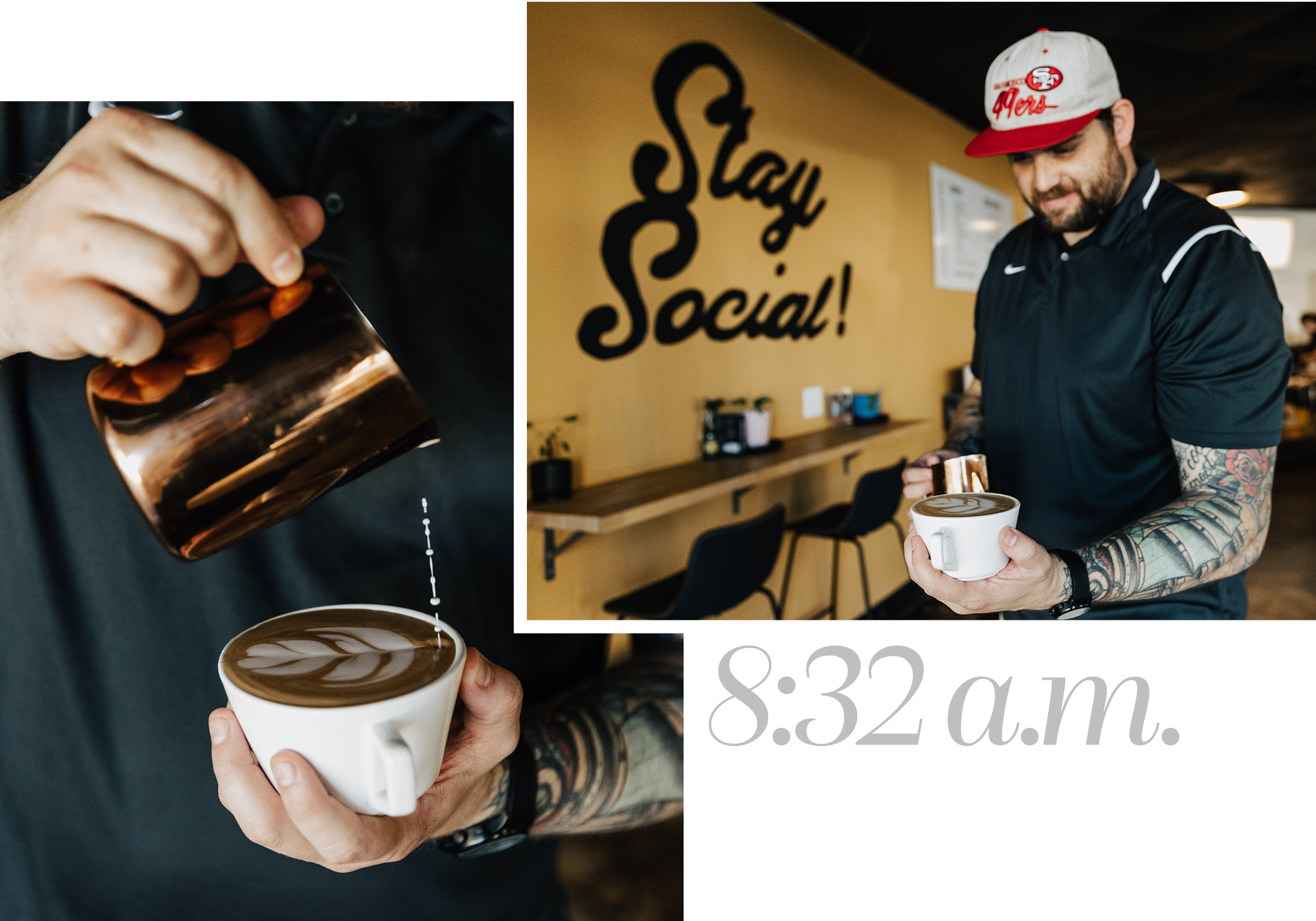 Social Coffee owner Dillon Farrell pours a pretty latte at his shop tucked away between Spanish Town and Florida Boulevard. Farrell's foray into caffeinated entrepreneurship started with a popup coffee catering company in 2019 before he opened this permanent location in March 2022. Dillon says he spent a lot of time—and wasted a lot of milk—perfecting his latte art technique, and he now hosts latte art competitions.
---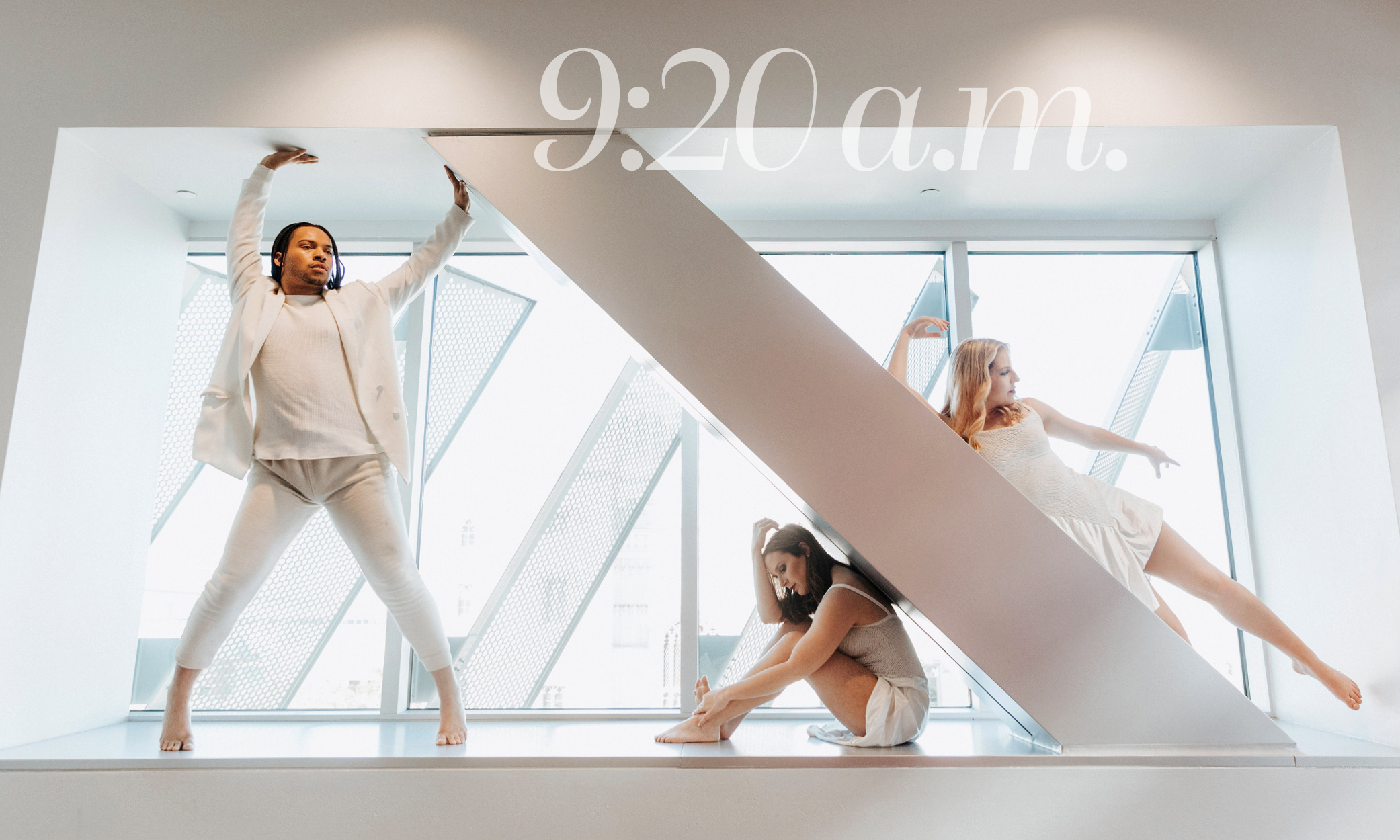 A windowsill at the Main Library downtown makes an impromptu stage for Of Moving Colors dancers Julian Guillory, Lauren Hebert and Emma Granier. The three will be part of OMC's production of an adaptation of Shakespeare's Othello on May 5 and 6 at Manship Theatre, capping off the contemporary dance theatre organization's 35th-anniversary season. The show, which was selected for funding by the National Endowment for the Arts, will be the group's third Shakespearian adaptation.
---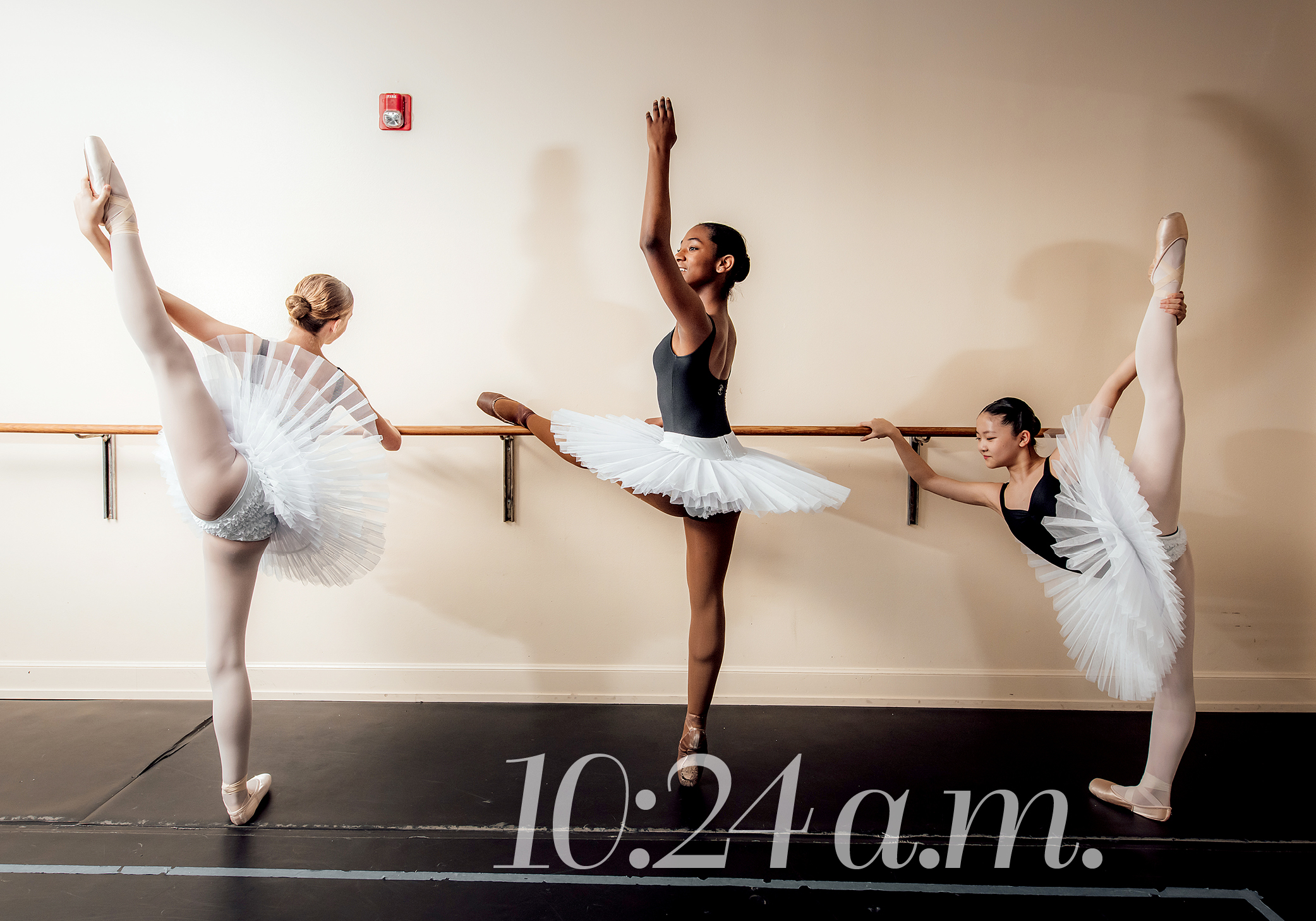 Adelynn Roy, Lyncoln Scott and Megan Guo are part of a group of young dancers who are raising the barre in Baton Rouge. The Pre-Professional Program at Tari's School of Dance was created by Ivy Delk in 2021 for dancers like these three who are interested in pursuing a professional career in ballet. Saturdays are spent preparing for competition at Youth America Grand Prix, the world's largest nonprofit international student ballet competition and scholarship program. Many of the Pre-Pro Program's dancers have also been selected to attend prestigious intensive summer training programs at top ballet schools around the country.
---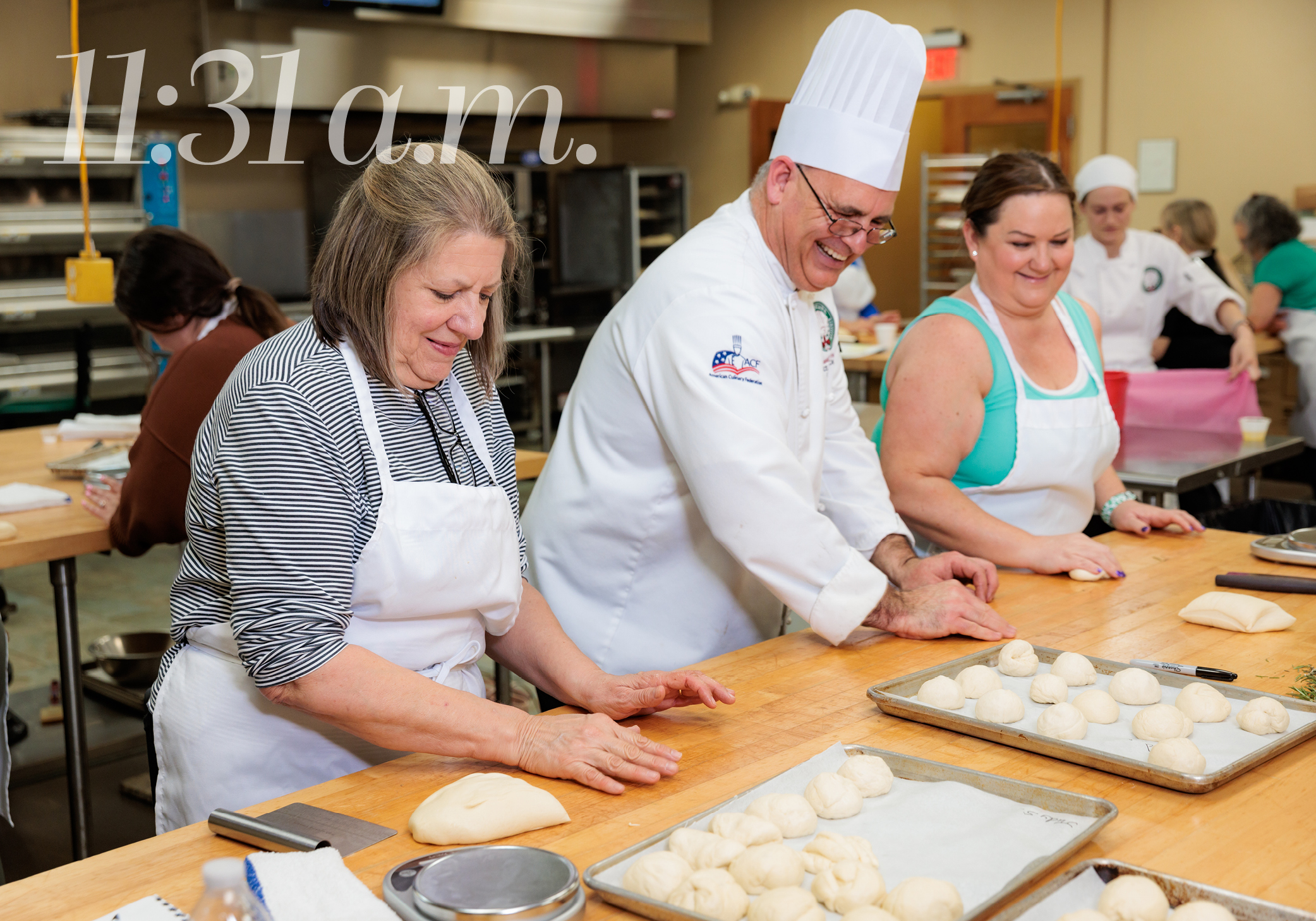 Chef David Tiner demonstrates rolling dough to Judy Simoneaux and Nikki Belsome during a "Bread Basics" leisure class at Louisiana Culinary Institute. Participants learned to prepare herbed focaccia, braided Italian bread, French baguettes and these classic soft rolls. LCI's lineup of leisure classes for April includes another bread-making class on April 22 as well as a lesson in smoked sausages and one simply called "Pickled Everything." Pucker up!
---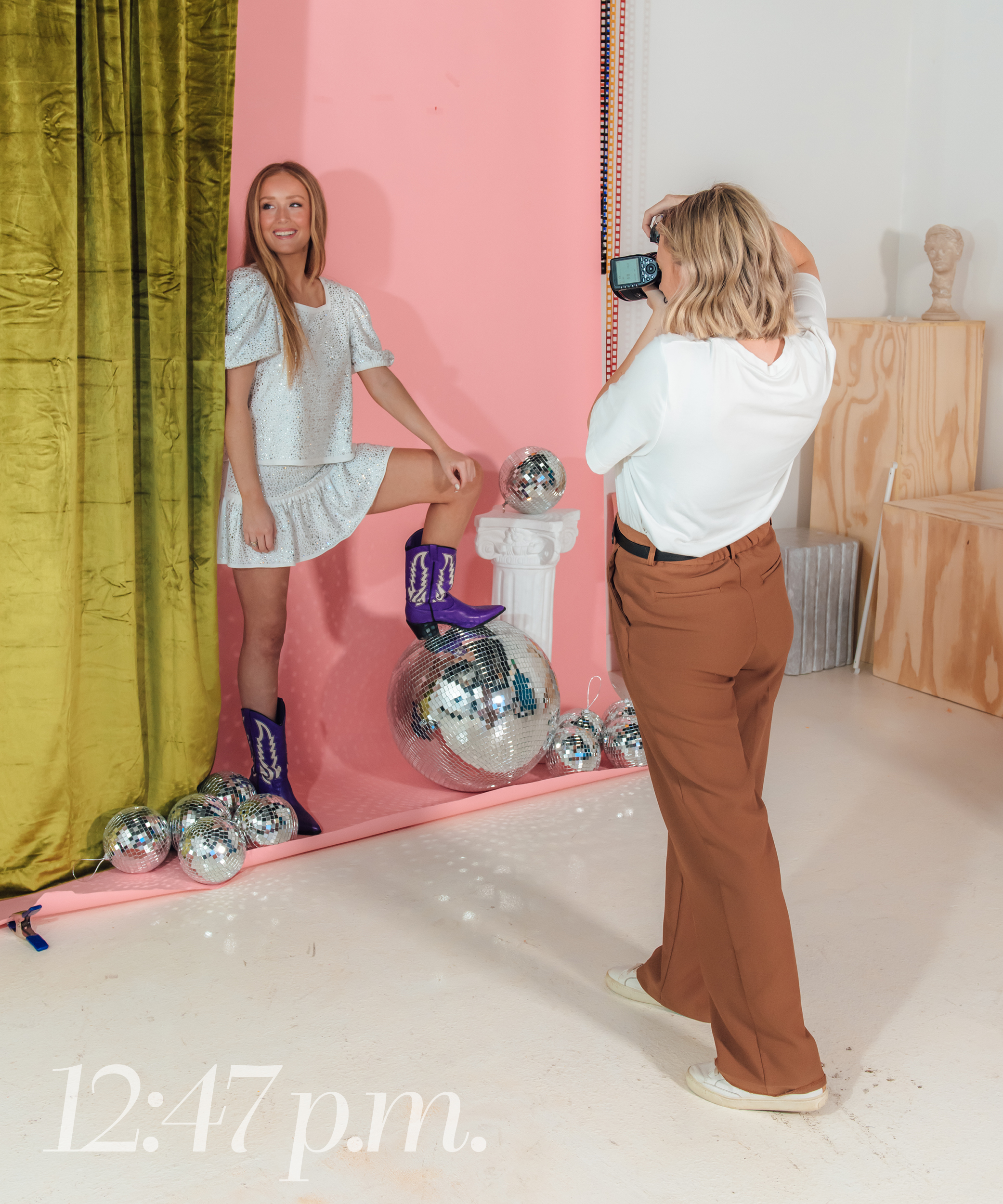 Photographer Darian Kayce Esser of Soel Studio captures an image of Anna Katherine Harrell during a brand shoot for the local fashion line Queen of Sparkles. Esser's photography business is focused on helping companies find their creative sides through artistic images and eye-catching content, and she can often be found conceptualizing fashion and product shoots.
---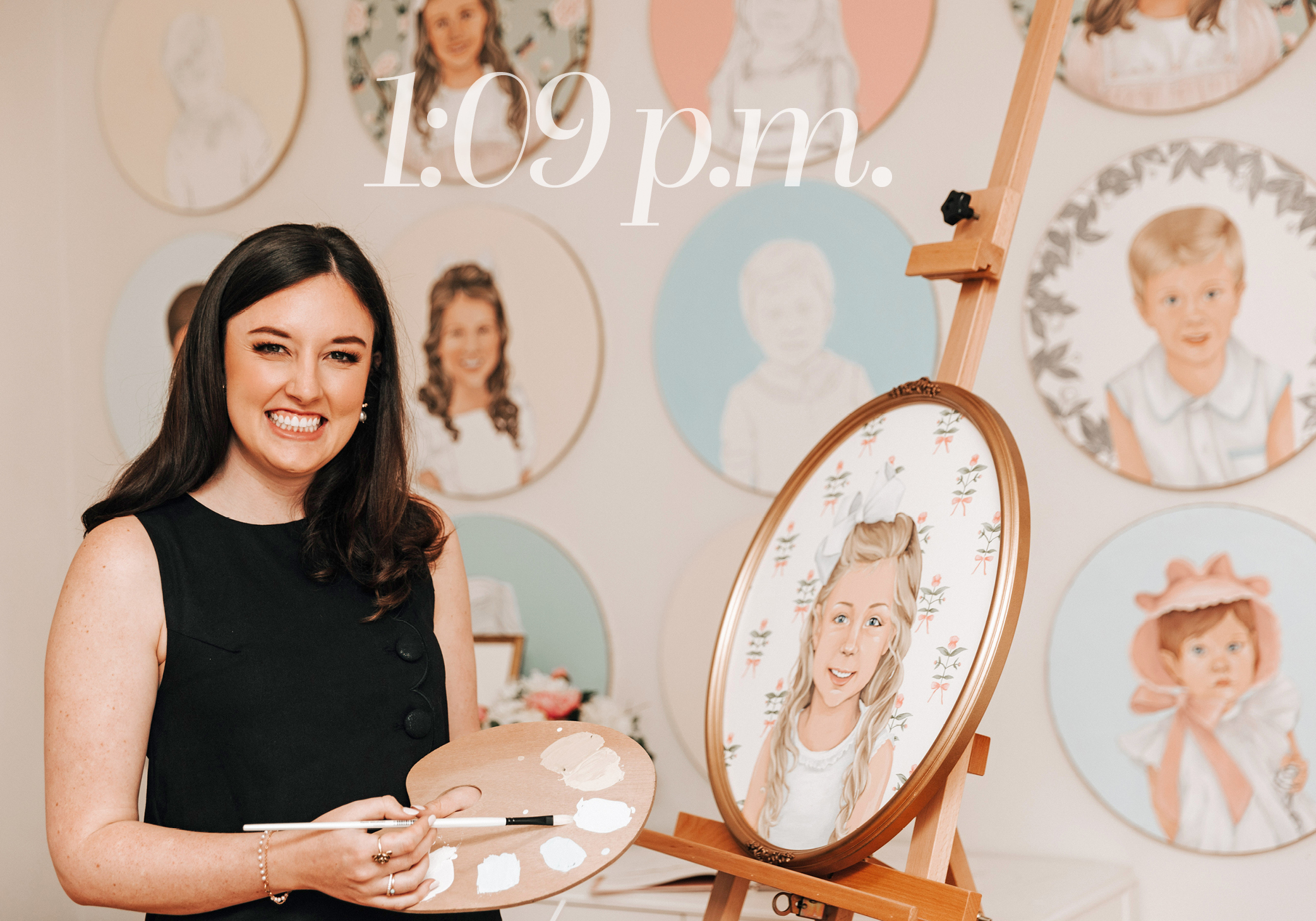 Making faces is the name of the game for artist Cora Barhorst of Cora B. Gallery, shown here putting the final touches on a portrait in her studio. Barhorst, a graduate of St. Joseph's Academy and LSU, began doing celebrity portraits during college; two years ago, she added child portraits to her repertoire. "It took off," she says. "It's been really fun talking to moms planning their own gifts for Mother's Day. I work directly with them to make sure I get their portraits just right."
---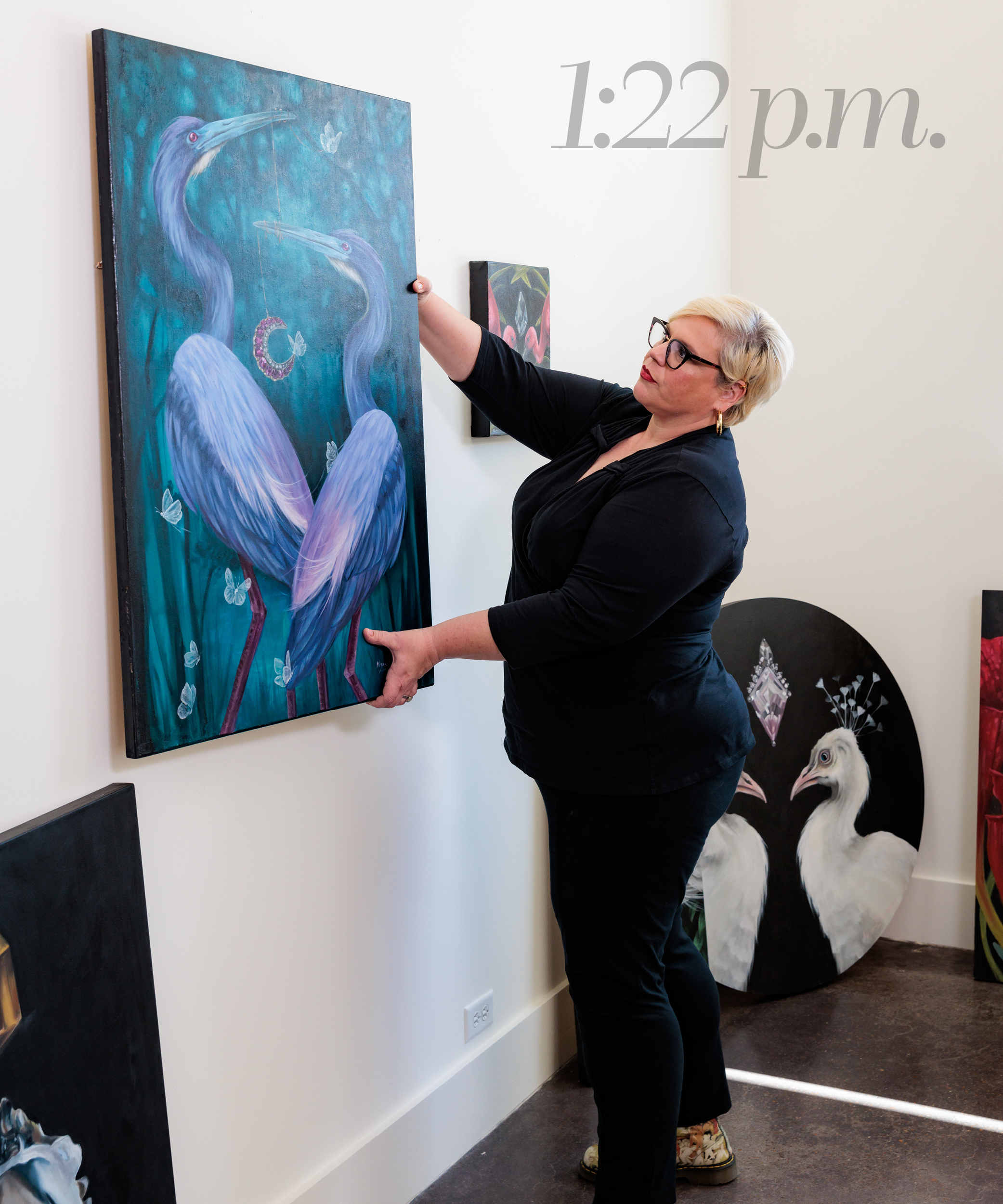 Storytelling happens on a canvas for Megan Buccere, a narrative painter who works mainly with oils and pastels to create soft surreal works. Here, Buccere hangs new work for an installation at Ann Connelly Fine Art. Her "Oracle" series of paintings focuses on animals and their spiritual connection to humans. With a degree in art education, she also helps along the next generation of visual artists in her work as a high school art teacher.
---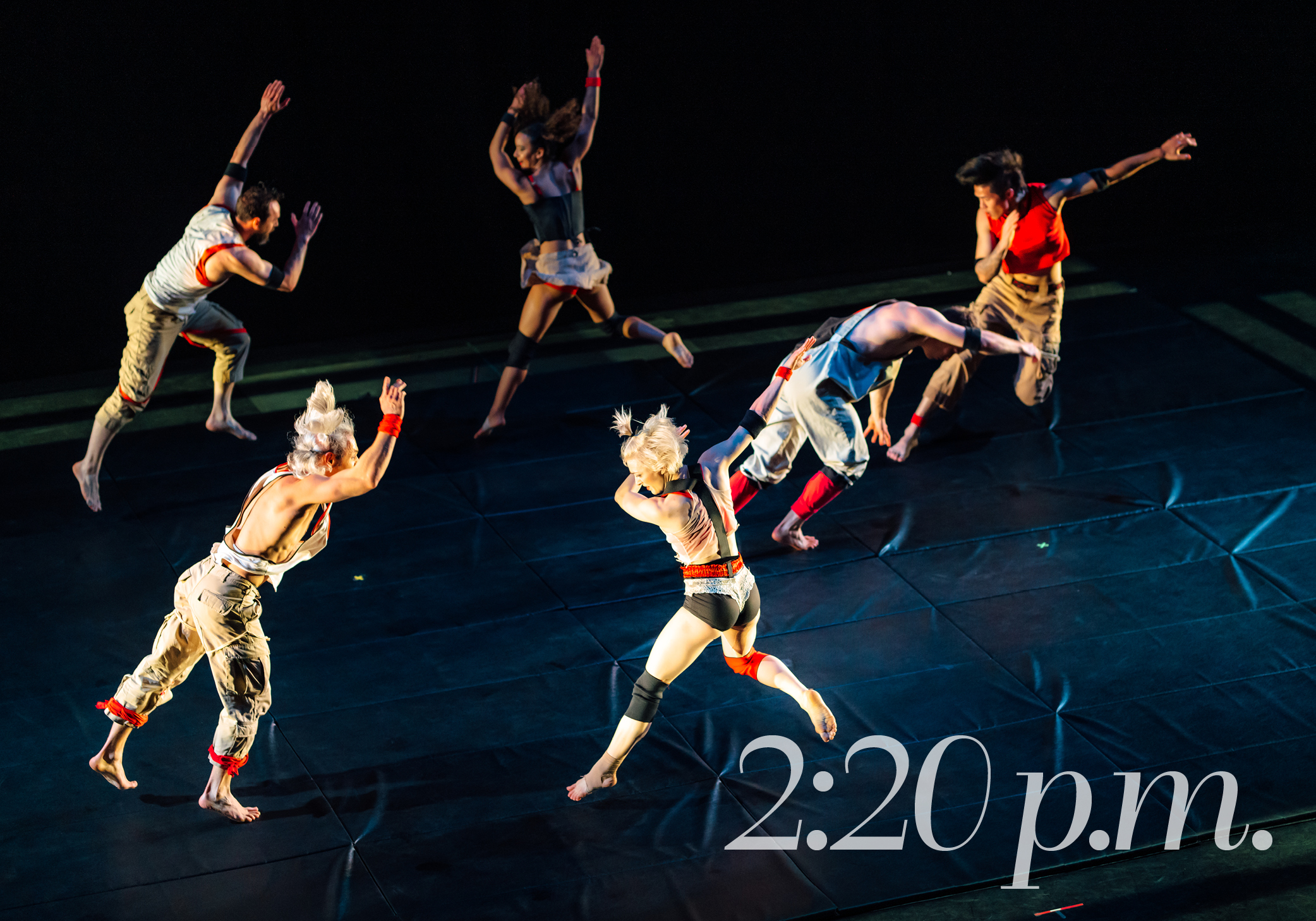 Members of the Connecticut-based dance theater organization known as Pilobolus perform at Manship Theatre as part of a production presented by Baton Rouge Ballet Theatre. In addition to putting on its own original productions each season, BRBT regularly brings visiting dance companies from around the country to south Louisiana to enrich the local cultural landscape through unique forms of movement. Founded at Dartmouth College in 1971, Pilobolus has appeared on Broadway, at the Oscars, and at the Olympics.
---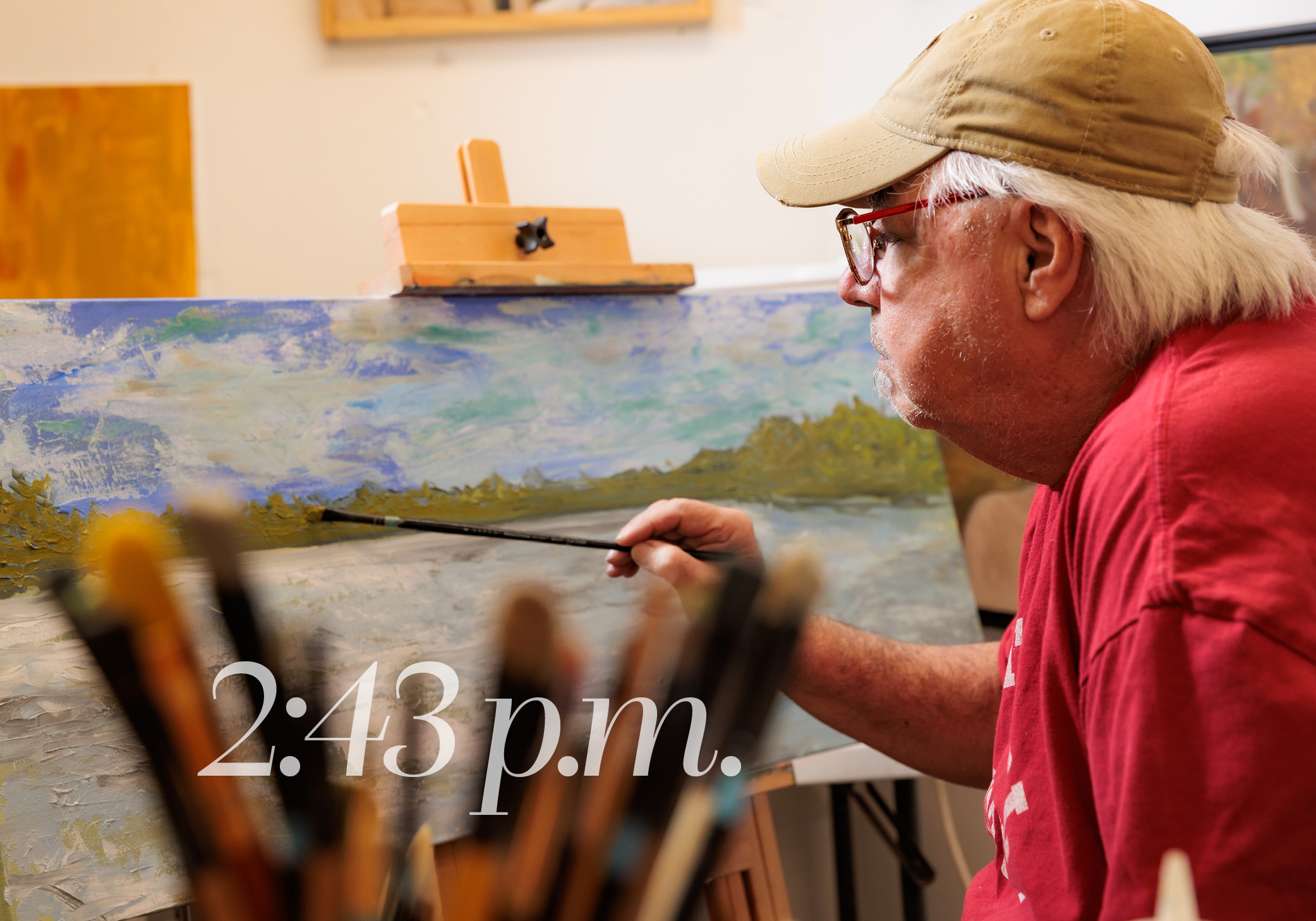 Artist Julio Naudin works on a landscape painting of the LSU Lakes in his studio space at the Cary Saurage Community Arts Center downtown. Originally from Mexico, Naudin worked as a graphic artist for El Paso newspapers while in college and then worked in marketing for the publishing industry for 34 years before devoting himself to his art full time. His diverse creations range from portraits to linoleum prints to mixed-media collages. The Cary Saurage center serves as headquarters for the Arts Council of Greater Baton Rouge and provides creative space for artists and arts organizations of all types.
---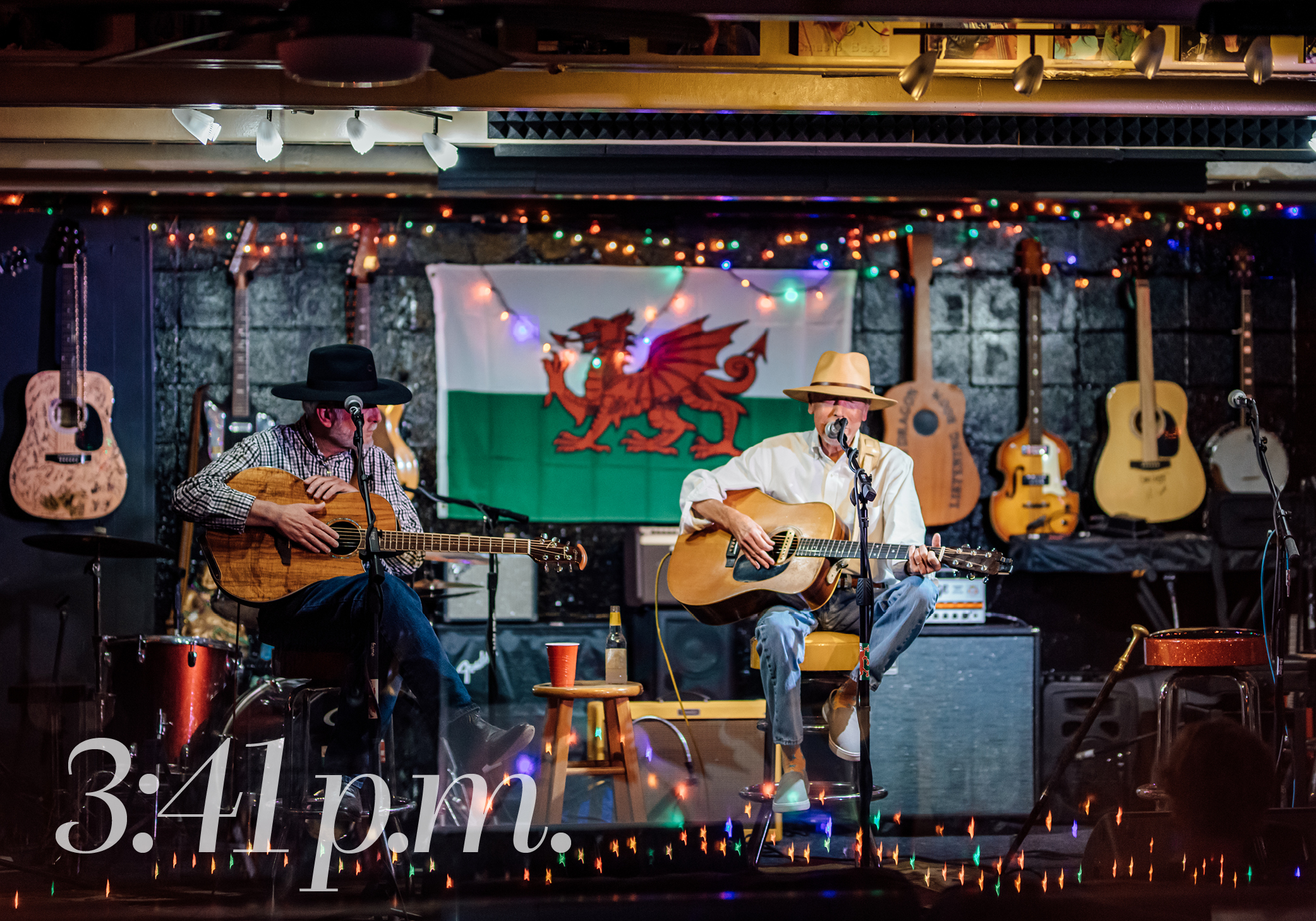 Keith Harelson and Martin Flanagan perform as part of a 10-hour "A/C Palooza" fundraising concert at Red Dragon Listening Room on Florida Street. The venue, operated by the nonprofit Louisiana Americana and Folk Society, hosts one big fundraiser each year, and this one aims to pay for a new air-conditioning unit and other necessary expenses for the 60-plus-year-old building. The lineup of musicians all donated their time for the event.
---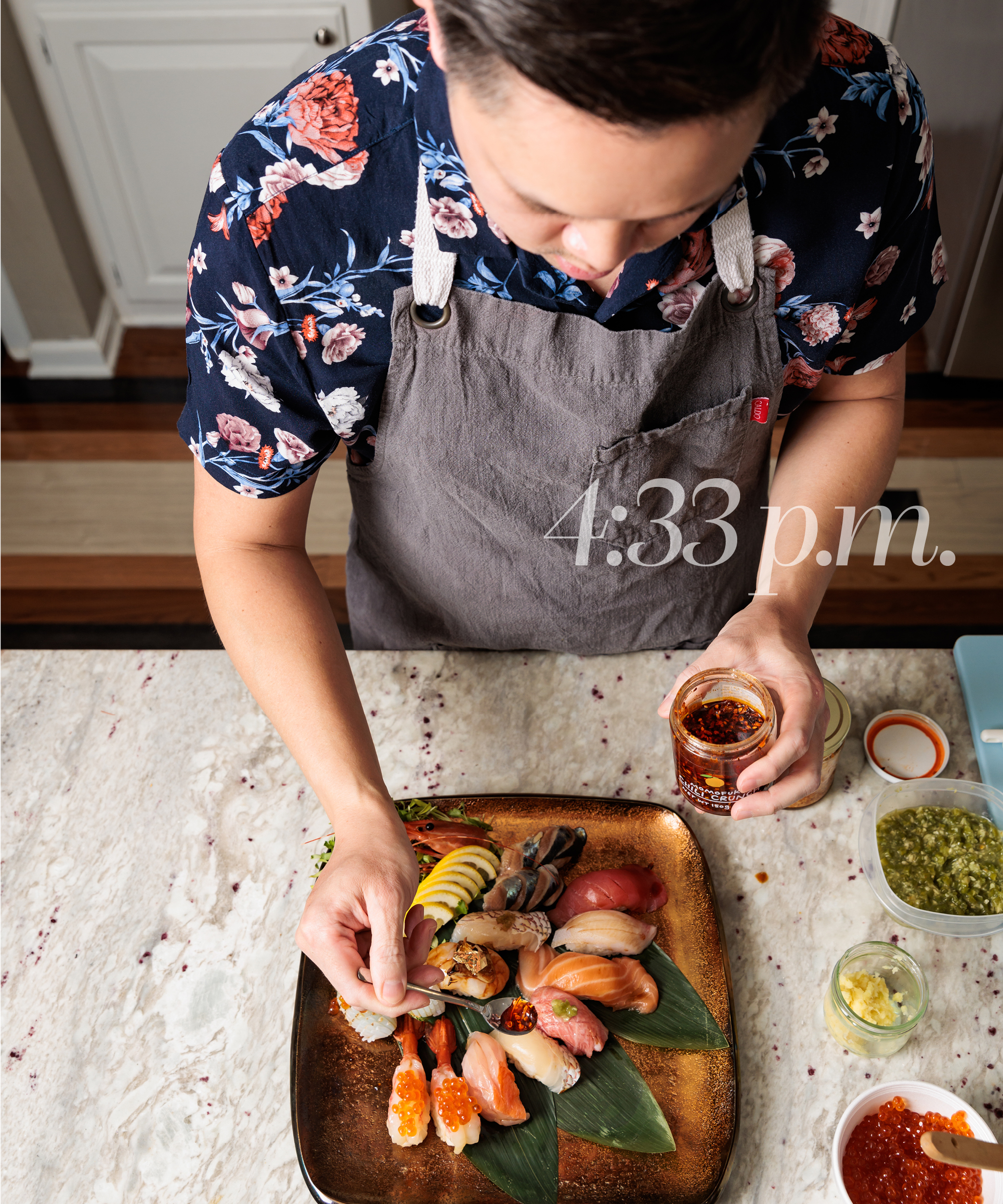 Chef Duy Nguyen adds garnishes to a platter of assorted Nigiri sushi for a private dinner event. Through his business "Homakase LA," Nguyen specializes in "omakase" dinners, the Japanese word directly translating to "I'll leave it up to you" and promising a unique sushi meal for the adventurous. Omakase dinners are typically presented by the chef in a series of plates beginning with the lightest items and working their way up to the heaviest. "Few formal dining experiences," notes the Michelin Guide, "are as revered or as intimidating."
---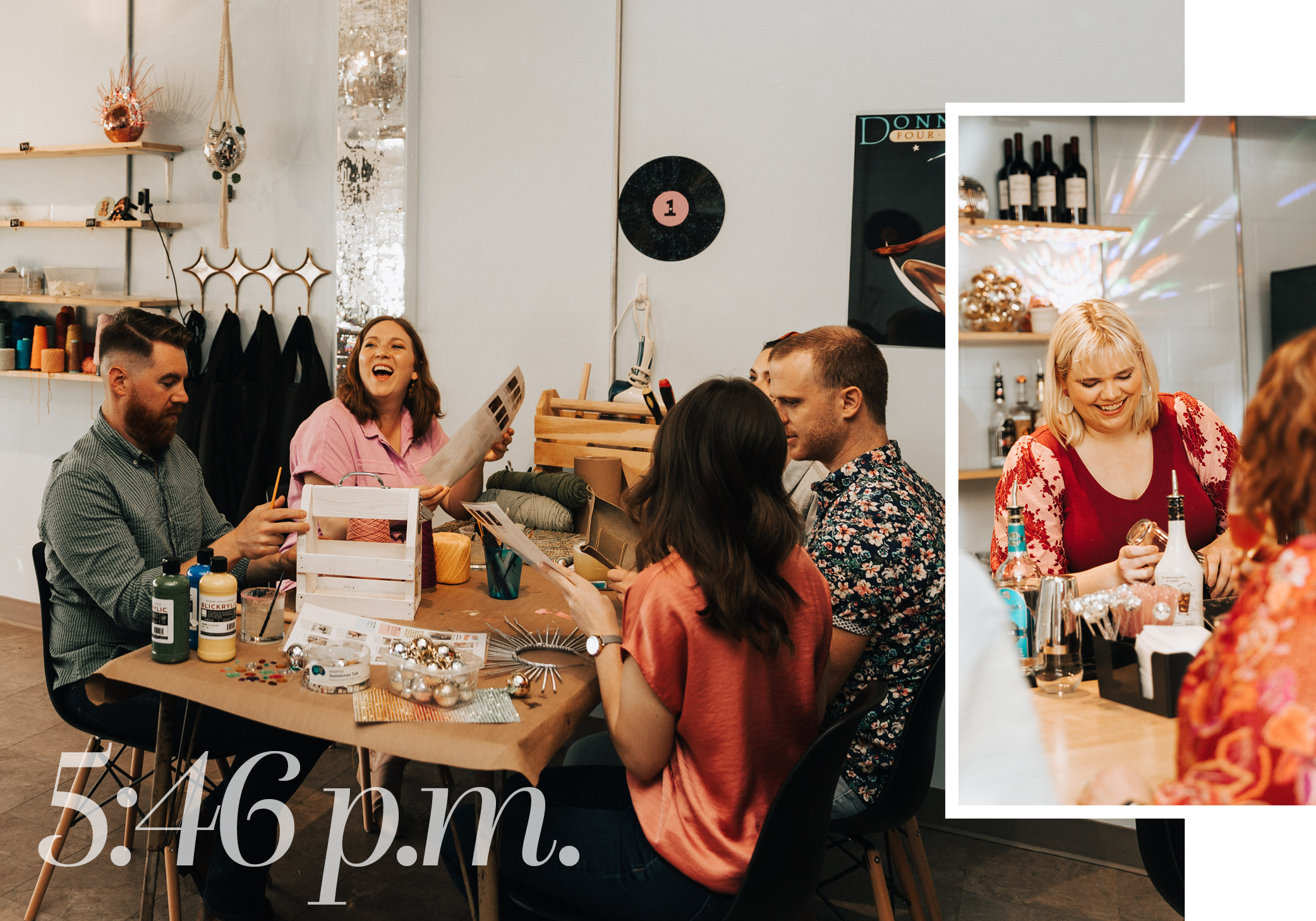 A group of friends gathers for a crafting celebration at DIY Disco in Mid City, while owner Chloe McMahon (right) mixes cocktails and mocktails to keep the fun going. The reservation-only arts and crafts bar features a rotating selection of more than 15 projects including clay, leatherworking, woodworking, textiles, painting and more. Patrons craft at their own pace on individually chosen projects while catching up with their companions. Sessions take place on Thursdays through Sundays.
---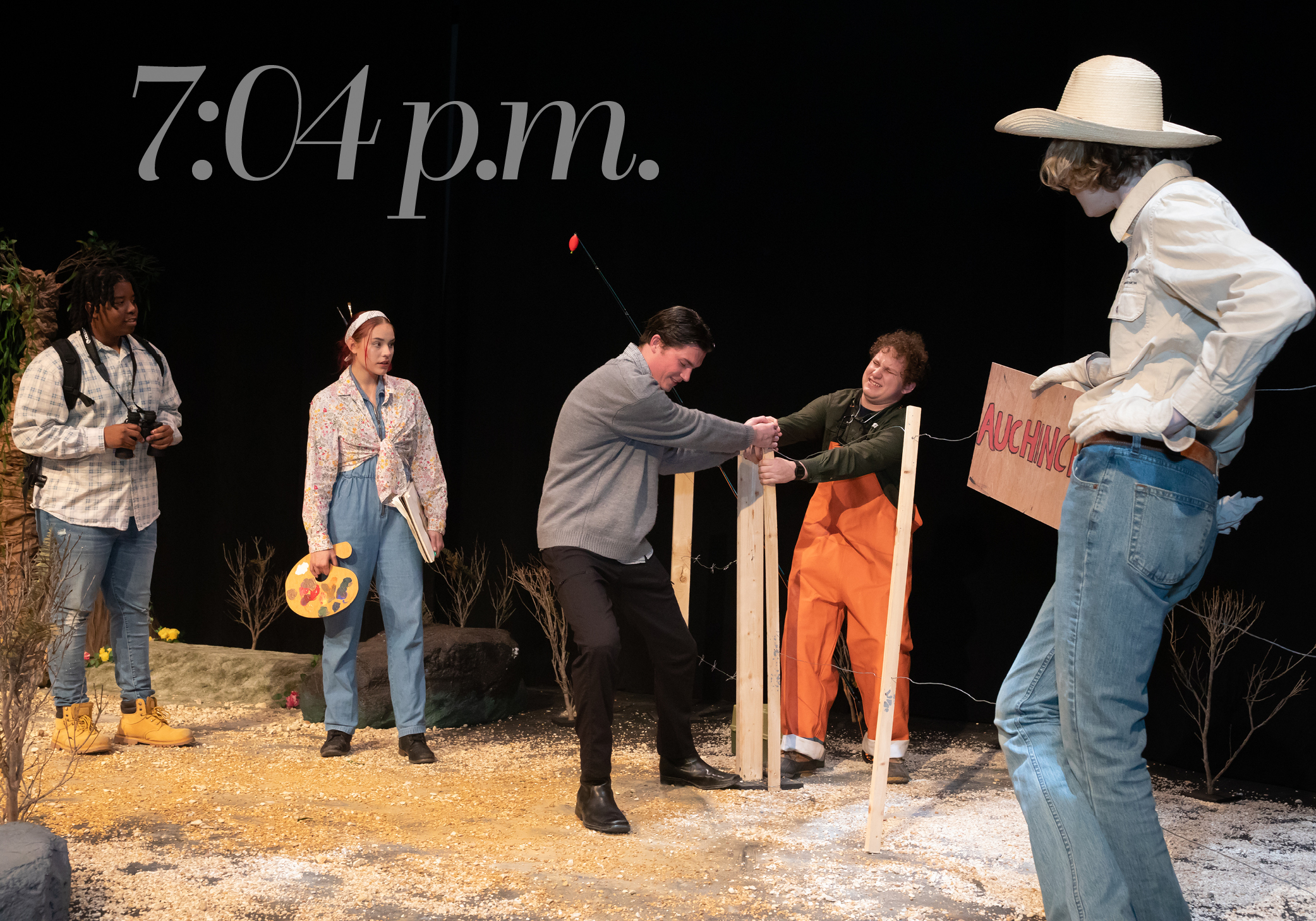 Members of the cast of To Stand in the Water rehearse just before the play's final performance in the LSU Studio Theatre. The play, part of the LSU Theatre Lab Series, was written and directed by LSU School of Theatre Master of Fine Arts program student Alice Wilkinson and focuses on a fly fisherman who strives to hold onto his favorite Colorado fishing spot while a private landowner tries to push him and other locals out. Based on a real-life court case, the production addresses the effects of privatizing waterways. "I wanted to dive into the ambiguity of Colorado's water laws and who suffers as a result," Wilkinson says.
---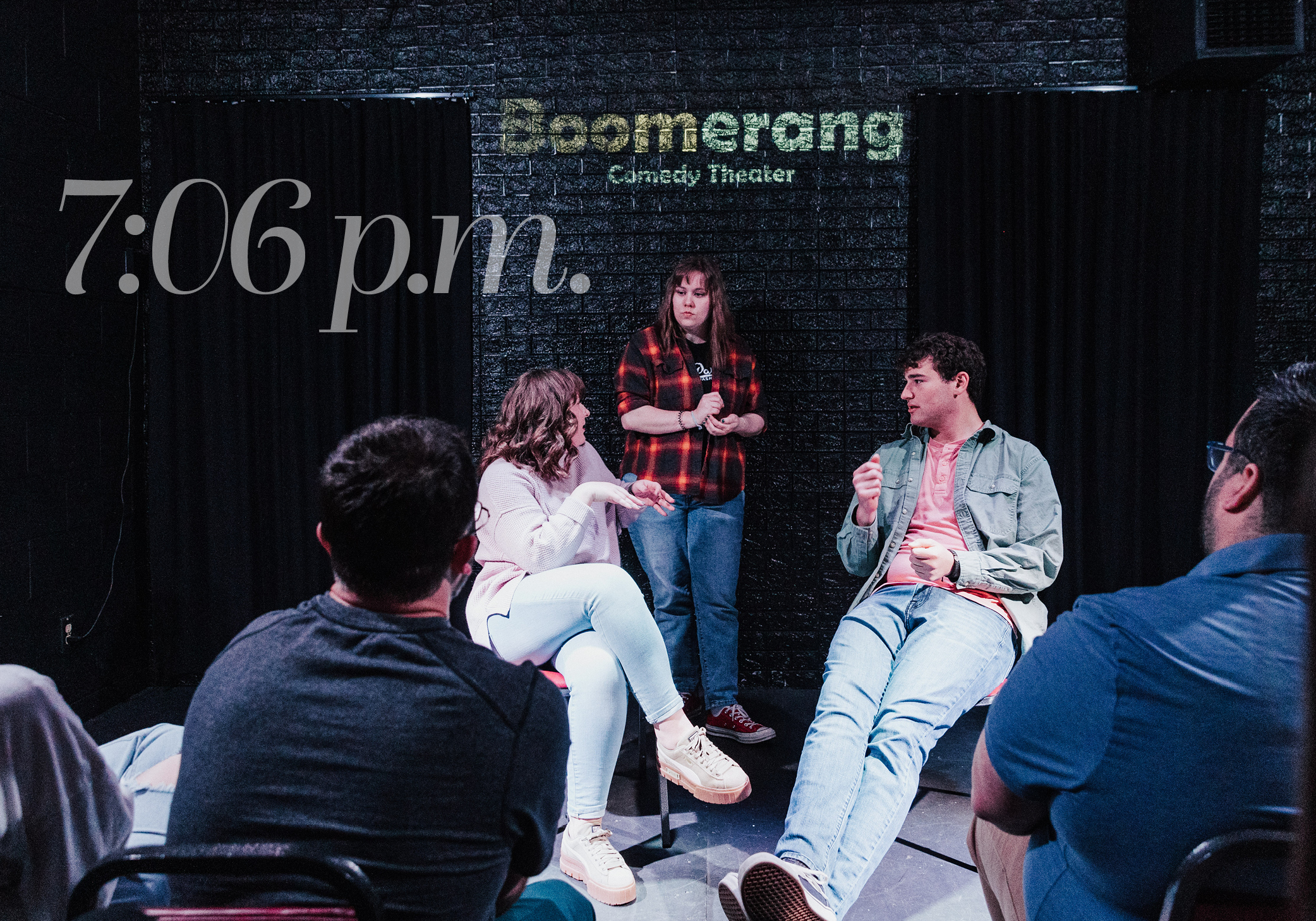 Chelsea Thibodeaux, Christy Genre and Peterr Lukinovich—graduates of a short-form improv class at Boomerang Comedy Theater in Mid City—perform as part of the theater's "Five Acquaintances" team. Boomerang hosts improv and standup comedy performances and classes, as well as corporate team-building workshops and special group events including private comedy shows and murder mystery productions. Following the Five Acquaintances performance on this night, New Orleans-based improv team Two Friends Improv Theater takes the stage here as part of a monthly appearance in Baton Rouge.
---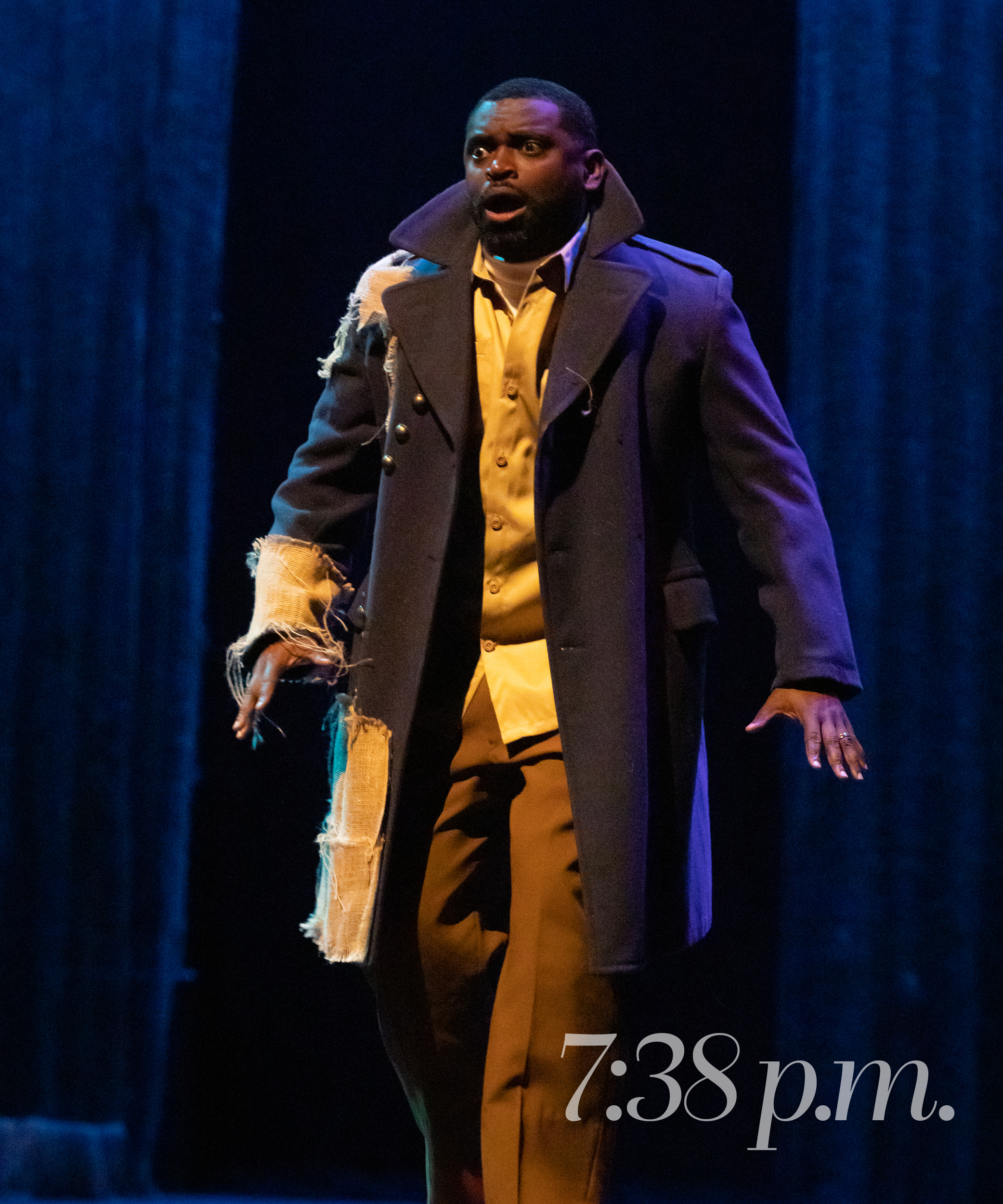 LSU School of Theatre graduate student Douglas Streater plays the lead role in Craters, a Swine Palace production written by Nigerian playwright and LSU professor Femi Euba. In the play, which spans centuries as it takes over the stage of LSU's Claude L. Shaver Theatre, Streater's character draws upon racial history and the legacies of his ancestors to help guide his own career and life decisions. The Yale-trained Euba has written numerous plays for BBC Radio and has directed and acted professionally in Nigeria, London and the United States.
---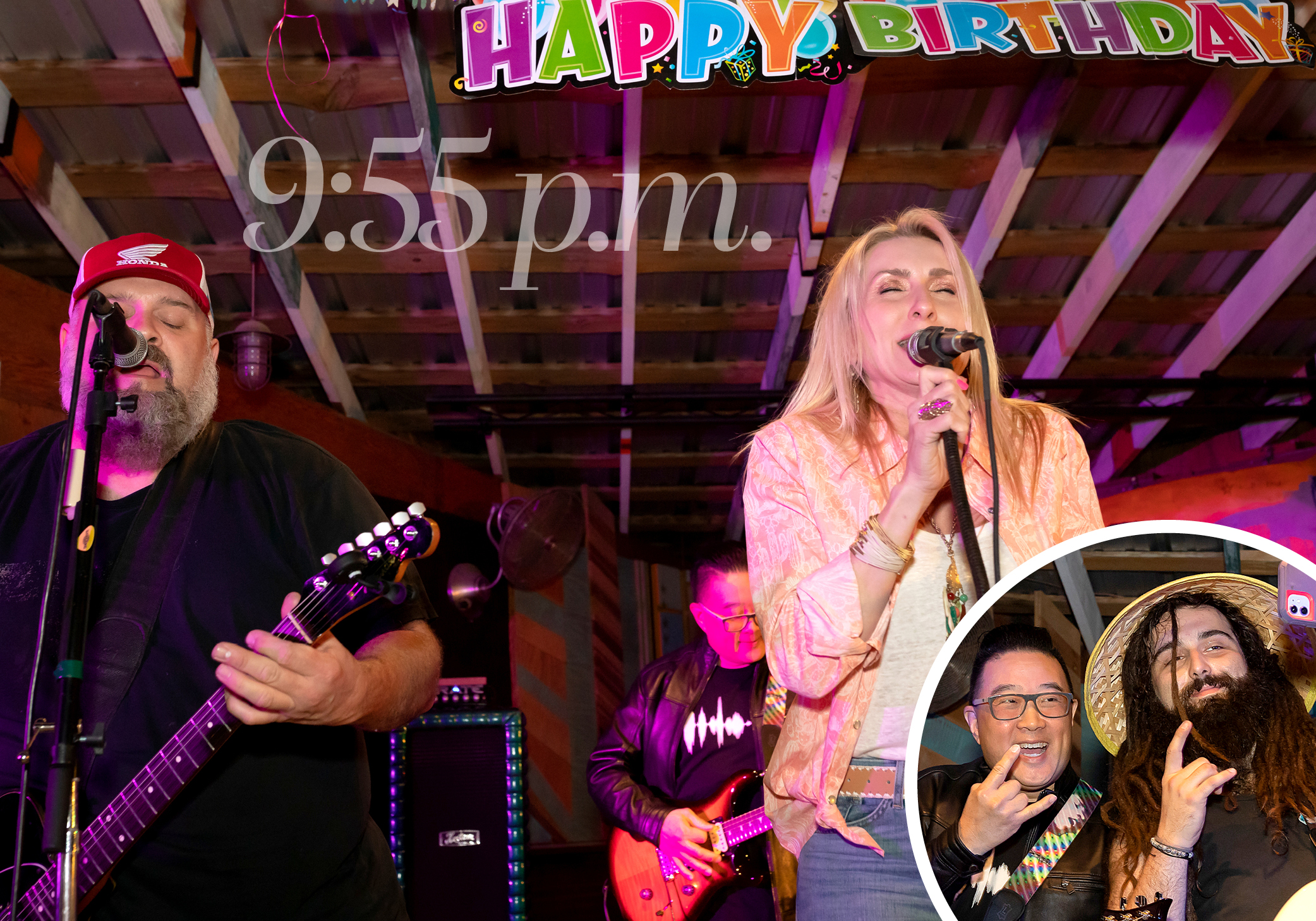 A birthday bash for Louisiana Music Hall of Fame inductee Chris LeBlanc means a jam-packed schedule of performances by friends during a day-to-night concert at Beauvoir Park in Mid City. Here, LeBlanc and his sister Amanda Cloessner play for a crowd of fans (main), and Basil Fung and Chris Roberts pause for a selfie on the open-air stage (bottom right). The two-acre Beauvoir Park venue hosts weekly shows and special events.
---