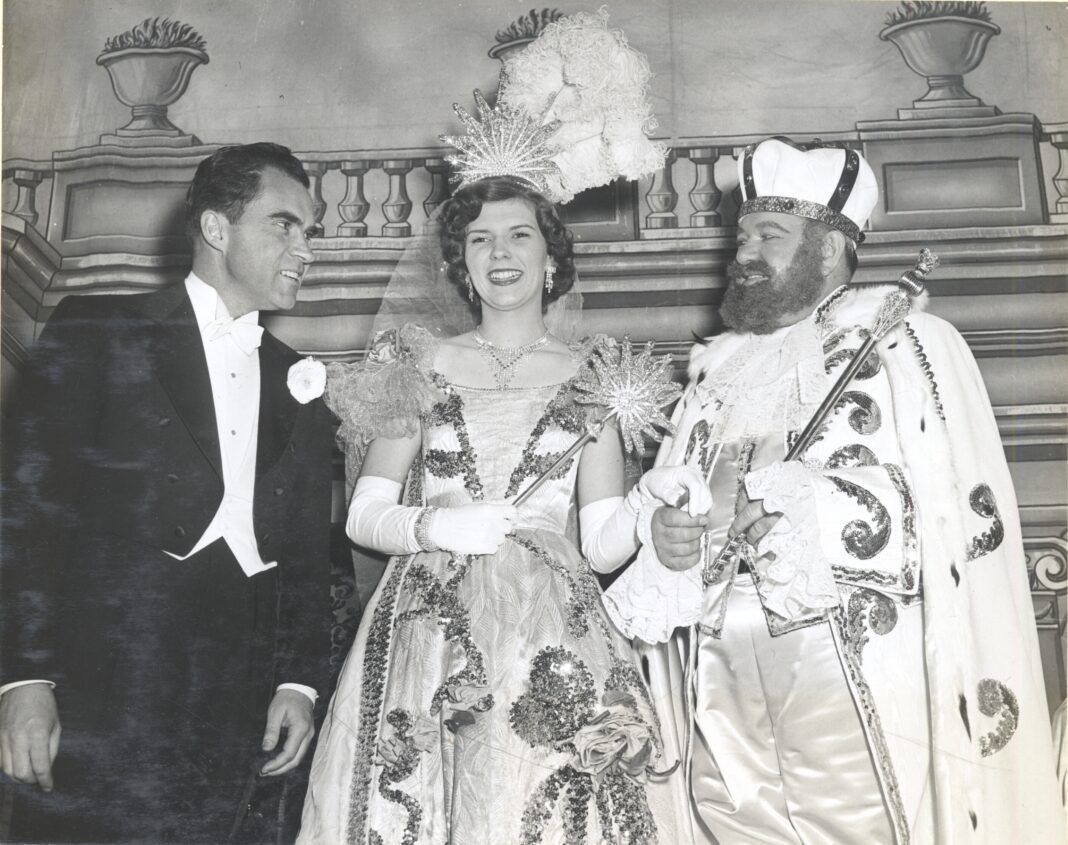 On Exhibit: 'Carnival in the Nation's Capital' at the Capitol Park Museum
The hallowed governmental halls of Washington, D.C., don't seem at first like the place to laissez les bons temps rouler, but every year since 1944, Louisianans have brought their biggest celebration to the nation's capital as the Washington Mardi Gras Ball. Now, the Capitol Park Museum is taking visitors on a trip through time, from the origins of the three-day fête to its current iteration under krewe captain and U.S. House Majority Leader Steve Scalise, all in a series of about 140 unique artifacts on display as "Carnival in the Nation's Capital: The Washington Mardi Gras Ball." 
Wind through the halls of the downtown museum—the largest in the Louisiana State Museum system—and you'll find the flicker of the black-and-white vintage films, the gilt of crowns and scepters from royalty and festival queens, bejeweled gowns, one-of-a-kind party favors (sterling silver goblets, anyone?), and photographs of past events featuring future presidents like Richard Nixon and John F. Kennedy. But that's just the beginning of what to expect among countless other items from private donations and the museum's permanent collection.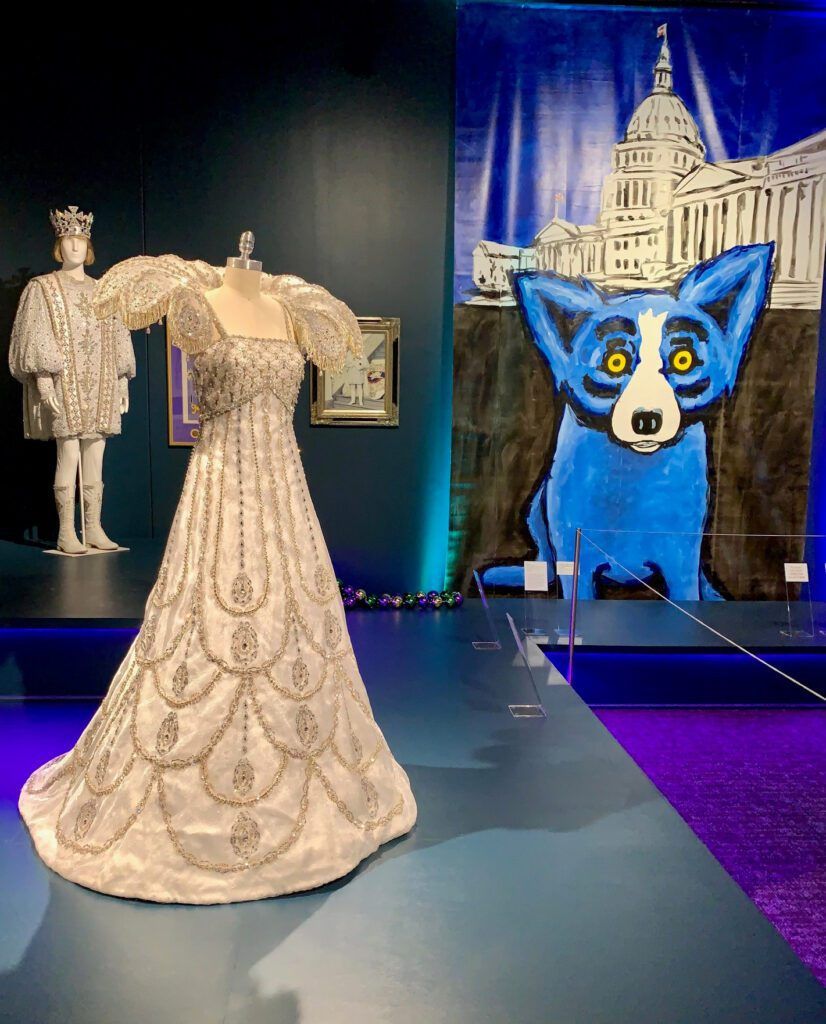 "The ball really is a veritable who's who of Louisiana politics—not to mention that looking back on past events provides the opportunity to snapshot the way people dressed or did their hair during a certain time period," says Louisiana State Museum interim director Susan Maclay. "The festival queens are always represented, as have been Louisiana politicians like Russell Long and John Breaux, who have a lot of name recognition. The painter George Rodrigue was king in 1994, so we have some of his famous 'Blue Dog' paintings on display, as well as a painting he made of the krewe's king Marion Edwards in the '80s."
Although the Washington affair was originally conceived as a means to entice those unfamiliar with Louisiana's culture to learn more about our state and maybe visit New Orleans for a taste of true hometown Mardi Gras, native visitors to the exhibition are still bound to encounter some history they wouldn't have known before. 
"I think it's safe to say that the average citizen will probably never experience a Washington Mardi Gras, so this is a great experience for learning more about it alongside some really interesting artifacts and stunning visuals," says Maclay. "If you want to really get into the spirit of Mardi Gras, there's no better time than now to come see it."
The exhibition will be open through September 16.