Toast of the town: Perfect bottles for every occasion
---
inRegister's 30th anniversary:
2009 Dom Pérignon  Brut Champagne 
Life's major milestones deserve the world-famous Dom Pérignon Champagne. It's expertly crafted with a delicate blend of the finest chardonnay and pinot noir grapes from the Champagne region of France, just a fun train ride from Paris. With aromas of marzipan and lemon meringue, Dom glides gracefully into a delicious dimension of ripe fruit flavors—pineapple confit, orange peel mousse and apricot marmalade—all tucked away gently into a brioche biscuit. Plus, it's long on the finish and an absolute dream to pair.
Dom Pérignon released its latest vintage, the 2009, while the 2008 remained in the cellar. Fresh from their cellars in Epernay, the '09 vintage of Dom is now on the wine list at Sullivan's Steakhouse, where it pairs perfectly with the Pan-Seared Chilean Sea Bass "Hong Kong Style." Or for an elegant dinner for two, spin the bottle gently from the cork, then offer a toast to your guest. If you believe in magic, romance and a thousand bubbles bursting from the bottle, then Le Dom, you and your guest will have a good night.
---
Toast at your wedding:
Veuve Clicquot Champagne
The instantly recognizable orange label hallmarks the exquisite bubbles that lie within—biscuits and honeysuckle bubbles in a steady pointed stream. Veuve is cool, fun and festive.
Baby's baptism:
Merry Edwards Sauvignon Blanc
Marks new beginnings with crisp pineapple brioche perfect for brunch, lunch and daytime events. Could have been created by St. Peter himself, and an excellent bribe for the godparents.
---
1st anniversary:
Deutz Champagne
Produces superior bubbles of equal parts of chardonnay, pinot noir and pinot meunier. It's like falling into a florist shop on delivery day.
What to bring to a Christmas party:
PlumpJack
PlumpJack merlot or PlumpJack cabernet sauvignon, depending on your gift budget. These cult California reds are perfect in color and class.
---
Girls' lunch:
Schramsberg Mirabelle Brut Rosé NV
Because this sparkling rosé is light, crisp and low in calories. Chic!
New job:
Paul Hobbs Cabernet Sauvignon
Because Hobbs has the best house style—period.
---
50th birthday:
Chateau Margaux
Vintage red Bordeaux, because why wait? Expensive and hard to find but worth the effort.
Cooking at home:
Mollydooker Blue Eyed Boy
A good pick because it's delicious and readily available, with an excellent QPR.
---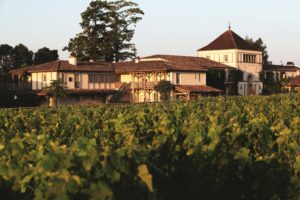 35th-anniversary trip:
Bordeaux, France
Because you can spa all day at the world-famous Les Sources De Caudalie, explore wineries in the afternoon, and share romantic wine dinners in the evening.
---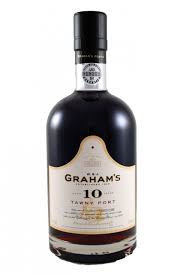 Retirement party:
Graham's Port
And cigars, because it's the perfect time to downshift, relax and enjoy your second life. Serve lightly chilled.