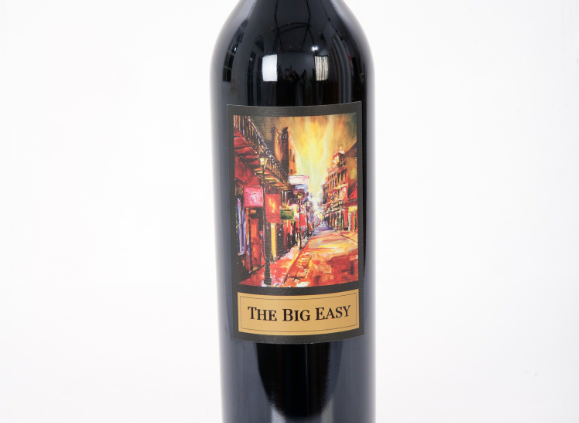 Sommelier: Fess Parker The Big Easy 2009
Syrah is the quality price ratio king of California, and my pick is the one inspired by Louisiana's Creole cuisine—Fess Parker Winery's The Big Easy. This wine hits on all four corners—easy to remember, easy to find, easy on the budget and easy to drink.
Its mouthwatering magic blends and balances the powerful complex structure of Syrah with the ripe rustic richness of Petite Sirah and the elegance of Grenache.
The Big Easy exudes flavors of dark berry fruit, plummy chocolate and prime Carpaccio with a seductive touch of allspice and a provocative pinch of chicory bark. But this gentle giant is bold enough to stand up to the Deep South's wild game, dark roux and sweet barbeque sauce. Fess Parker The Big Easy 2009 is served BTB and BTG at Stroubes Chop House, where it pairs perfectly with Chef Scott Varnedoe's Upscale Down South Duck Duo. Or grab a bottle for $30 at Marcello's Wine Warehouse and jazz up your own perfect pairing. Decanting is recommended, but coonskin caps are not required!