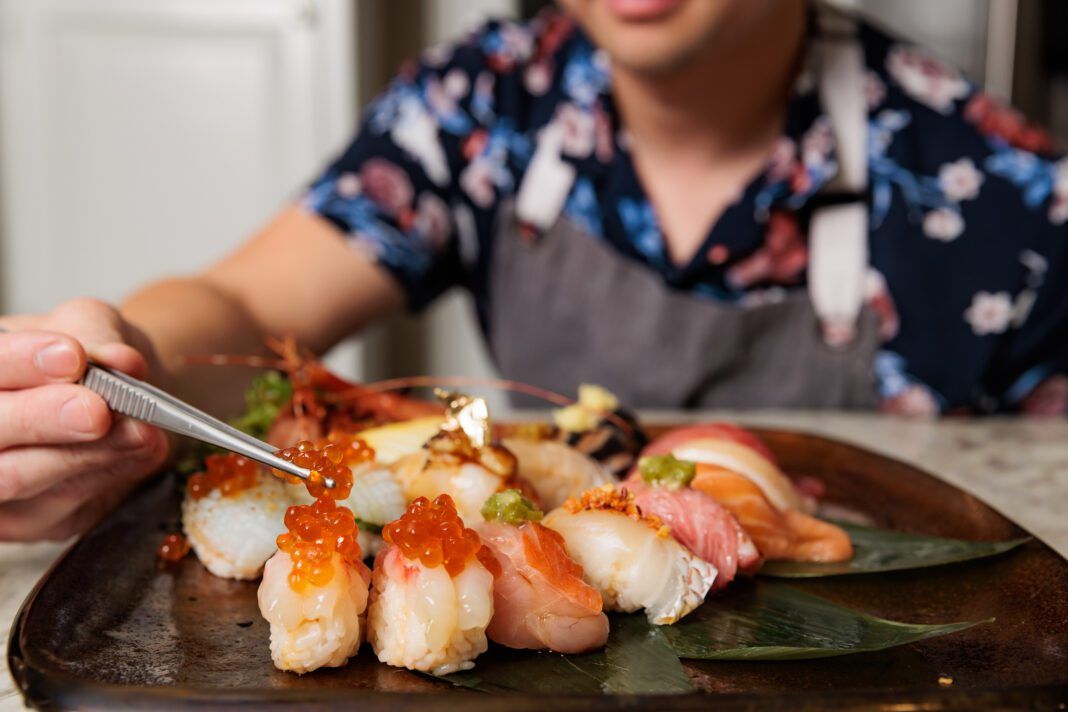 This chef is working to broaden horizons with in-home, omakase sushi experiences
Sushi at home usually means disposable chopsticks and takeout boxes. A growing trend is bringing the restaurant experience home, though.
The owner of Homakase, Chef Duy Nguyen specializes in providing people with these personalized sushi dinners in the comfort of their own homes. He says the word "omakase," from which his company's name is drawn from, originates in Japan and means to "leave it up to the chef," and is the cornerstone of his custom experiences.
"An Omakase experience means you leave it up to the chef," Nguyen explains. "They create the menu and then they just do the fish piece by piece. It could be sashimi, it doesn't always have to be sushi, it could be other little pieces of food too."
With a private Omakase experience, guests can expect Nguyen to come to their homes, set up in their kitchen, and prepare dishes with fresh ingredients in front of them. The dishes are prepared and served individually and could range from 11 to 15 courses.
"We just serve them right there, course by course. It's not so much like a display of food all at once," he says. "We like to keep things fresh, so dish by dish."
The menu depends on what the clients want, but Nguyen has a standard menu for each party and offers a la carte style options if guests want to add anything to the menu, including things like uni, aka sea urchin.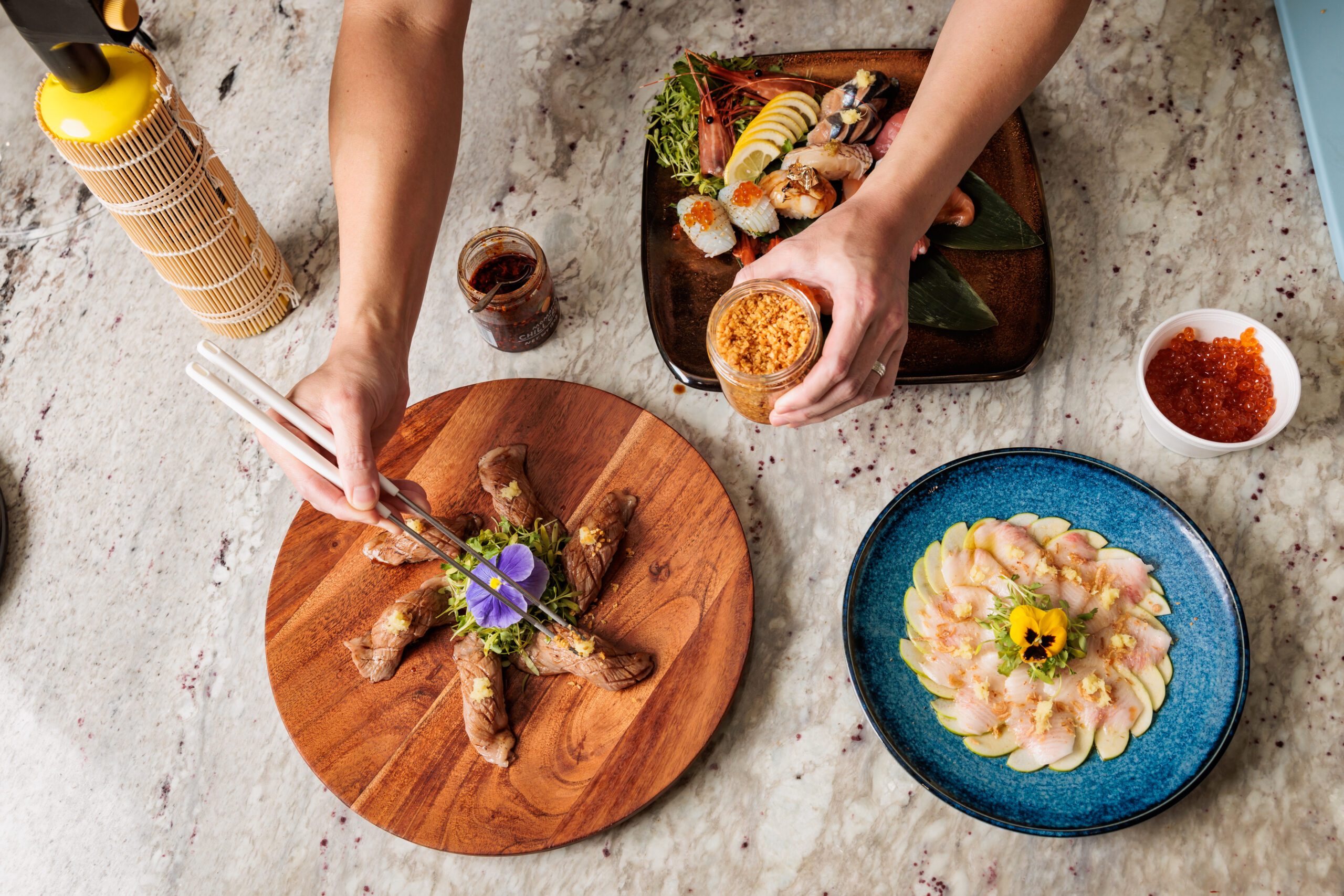 Each dish is prepared in front of the guests and offers an opportunity for them to ask any questions.
"They love to come up and gather on the island and, talk and ask questions, and we answer, and they learn a lot too," Nguyen says. "It's pretty cool that they get to get it freshly made right there. This is more of a see everything and ask all the good questions."
With these parties, Nguyen wants to help people expand their palate in a comfortable environment and introduce new flavors to people.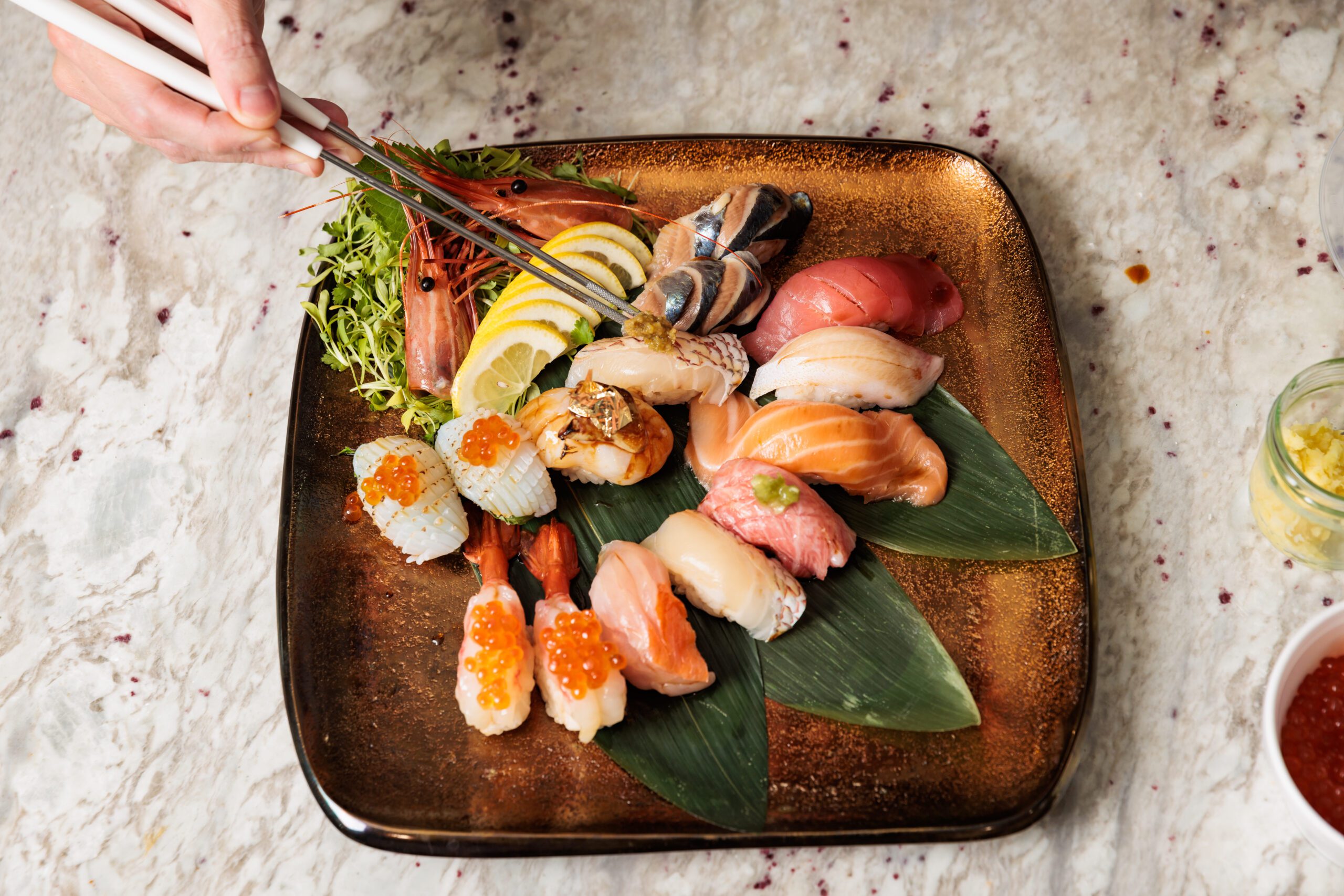 "A lot of people are kind of scared to try new things at restaurants," he explains. "When they see it, they don't know what it is and are sometimes afraid to ask questions, but if I'm there, I can tell them, 'Hey, trust me. I know what good flavors are and it's not gonna be anything crazy where you won't be able to eat it.'"
Nguyen always wants guests to leave knowing they tried something new, and feel confident ordering those new things at restaurants after becoming more familiar with each ingredient.
"They get to try these new things in their own home. They get to let loose, to ask questions, and I can introduce them to these new ingredients and flavors that they've never had before or would even think to try," he says. "And this could hopefully encourage them next time, when they go eat, they're like 'Oh I know what this is, let me order it.'"
---
See more of Nguyen's work on his Instagram page. And check out the April 2023 cover story of inRegister in which he and his food were featured.