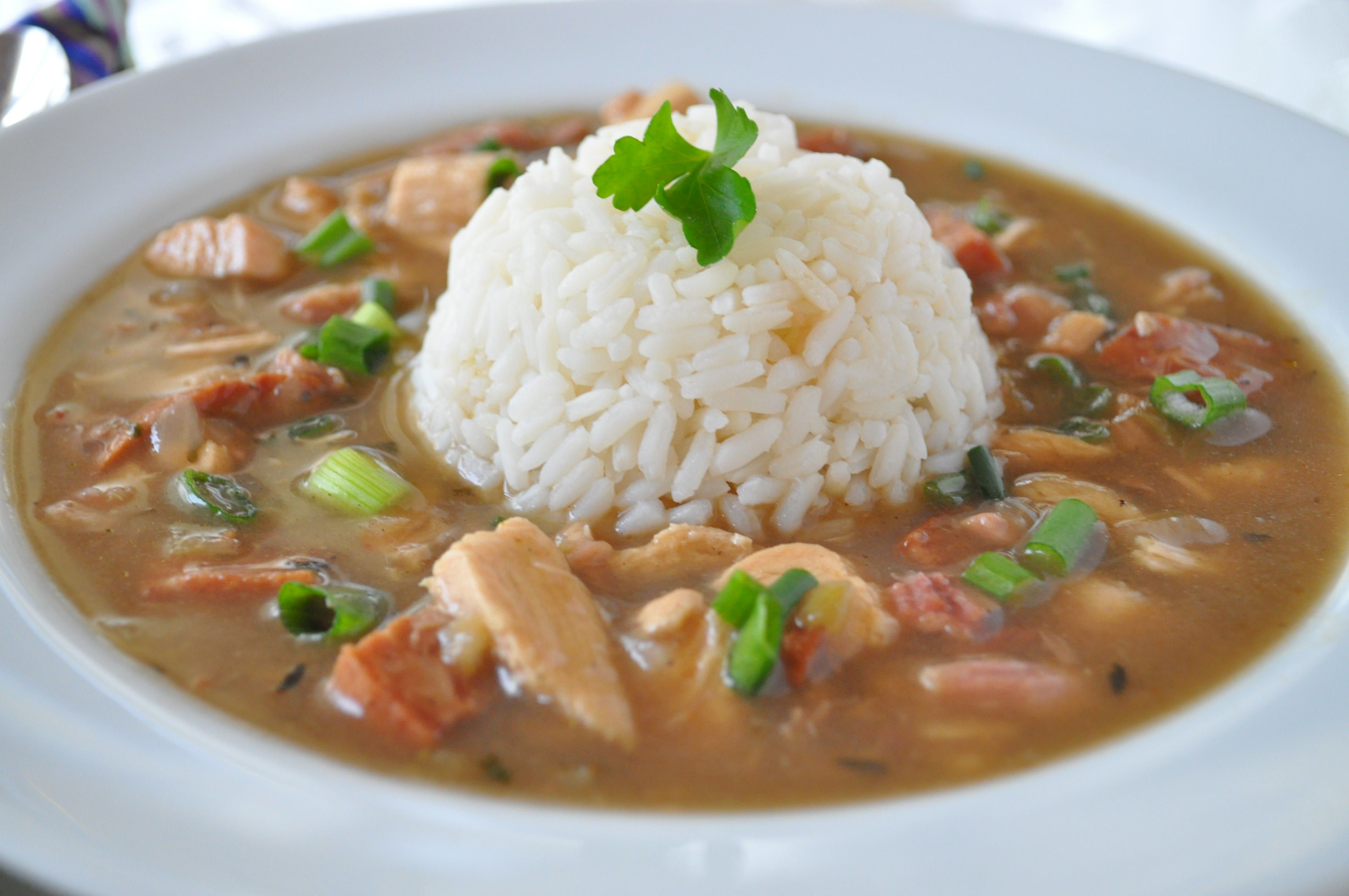 Lessons from the lunchroom
When I learned about first lady Michelle Obama's Let's Move! initiative and its goal of curbing the childhood obesity epidemic in our country, I knew it was a perfect fit for me. I have been working with the Our Lady of the Lake hospital cafeteria, where the Holly Clegg Trim and Terrific specials often sell out, so I have decided my new home must be in cafeterias. I visited the Let's Move! website, which provides a platform for chefs and schools to collaboratively educate kids about food and healthy eating, and saw that the Child Nutrition Program of the Catholic Diocese of Baton Rouge was listed there. I emailed the diocese, and Lynda Carville, who heads up the program, immediately contacted me. The resulting partnership has been an exciting opportunity for me to help make a difference. The diocese serves more than 10,000 children in over 25 schools.
As the mother of three grown children, I knew about school lunches. What I didn't know was how strict the federal guidelines are for schools in this program and how difficult it is for cafeterias to meet the stringent dietary guidelines. I just completed a project with the American Heart Association, and I think creating recipes for the Baton Rouge diocese was actually more challenging. My goal was to help find kid-friendly options that would entice children to choose healthy school lunches. Fortunately, Lynda, purchasing manager Holly Leonards, and their team have been fun to work with and invaluable partners in this project. We are all determined to change the reputation of school lunches; we want them to be trim, terrific and kid-approved.
The challenge is finding the balance among cost, regulations and flavor, but we are working hard to accomplish just that. I met with 27 cafeteria managers to better understand their needs, and each of them left with one of my Kitchen 101 cookbooks to get them excited about our new venture. Gradually, trim and terrific recipes will become a part of the diocesan school lunches.
I love learning what kids enjoy. Surprisingly, they love my Tasty Kale and White Beans, but we learned that Crunchy Colorful Coleslaw would be better received if we didn't use the word "coleslaw." I also felt the changes had to be gradual, such as including kale in their salads with a mixture of other greens, as a child's palate doesn't readily change. At one of our meetings, we flipped through my cookbooks to find dishes they are currently using, and we will replace their recipes with my trim and terrific versions. Pizza Rice and Chicken and Sausage Gumbo are among the recipes that will soon be served in local lunchrooms.
Give us a little time, and the new lunch destination will be the Catholic school cafeteria! I am so honored to help make inroads toward eliminating childhood obesity.
---
Chicken & Sausage Gumbo
Roux made with browned flour gives this Louisiana favorite a nutty flavor and color without the fat.
1/2 cup all-purpose flour
1 lb. reduced-fat sausage, sliced into 1/4 -inch pieces
2 lbs. boneless, skinless chicken breasts,
cut into pieces
1 onion, chopped
1 tsp. minced garlic
1 green bell pepper, cored and chopped
2 stalks celery, chopped
8 cups fat-free chicken broth
1 (16-oz.) package frozen cut okra or fresh cut okra
1 tsp. dried thyme leaves
1/4 tsp. cayenne pepper
Salt and pepper to taste
1 bunch green onions, chopped
Preheat oven to 400 degrees. Place flour on a baking sheet and bake for 20 minutes, stirring every 7 to 10 minutes until flour is a dark, nutty brown color. Set aside.
In large nonstick pot coated with nonstick cooking spray, stir-fry sausage over medium heat until crispy brown; set sausage aside. Remove any excess fat from pot, and recoat with nonstick cooking spray. Add chicken to pot and cook, stirring, just until it starts to brown. Add onion, garlic, bell pepper and celery, cooking until tender. Add browned flour and stir continuously. Gradually add remaining ingredients except green onions. Bring to a boil, reduce heat, and simmer 30 minutes or until chicken is tender. Add sausage and green onions, and cook about 5 more minutes. Serve over rice. Makes 14 (1-cup) servings.
Nutritional information per serving:  Calories 160 | Calories from fat 11% | Fat 2g | Saturated fat 1g | Cholesterol 49mg | Sodium 550mg | Carbohydrate 12g | Dietary fiber 2g | Sugars 4g | Protein 22g | Dietary exchanges: 1 carbohydrate, 3 very lean meat, 1 carbohydrate, 3 very lean meat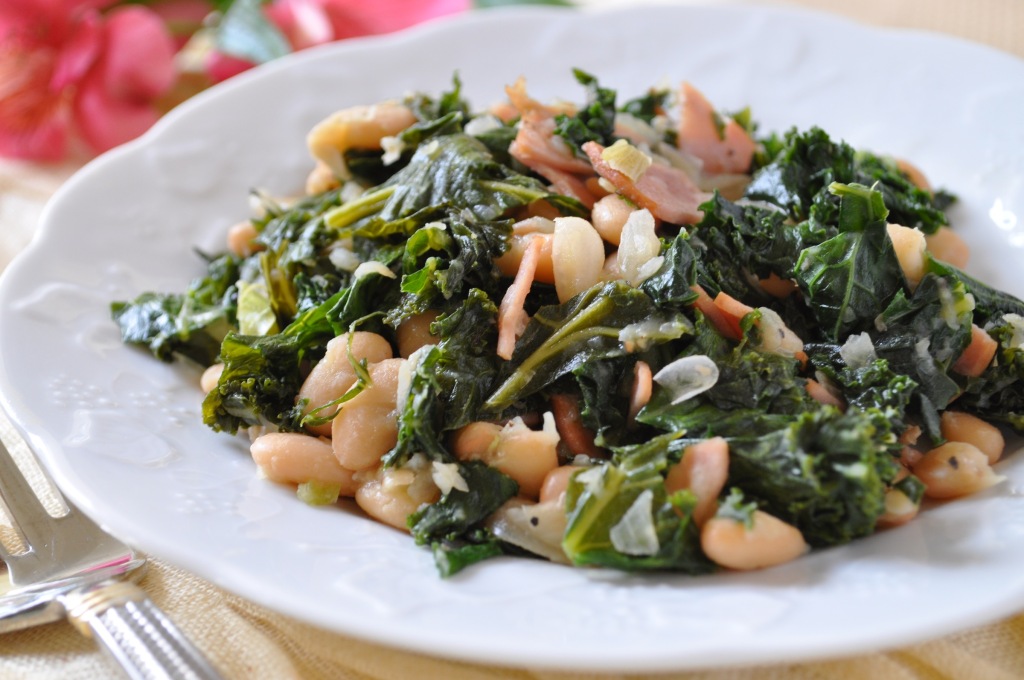 Tasty Kale & White Beans
Kale, a member of the cabbage family, is packed with powerful antioxidants.
1/3 cup diced Canadian bacon
1 Tbsp. olive oil
1 onion, chopped
1 lb. kale, chopped (about 6 cups)
1 (15-oz.) can great northern beans,
rinsed and drained
1 cup fat-free chicken broth
Salt and pepper to taste
Nutritional information per serving:  Calories 137 | Calories from fat 21% | Fat 3g | Saturated fat 1g | Cholesterol 4mg | Sodium 365mg | Carbohydrate 20g | Dietary fiber 6g | Sugars 2g | Protein 8g | Dietary exchanges: 1/2 starch, 2 vegetable, 1/2 lean meat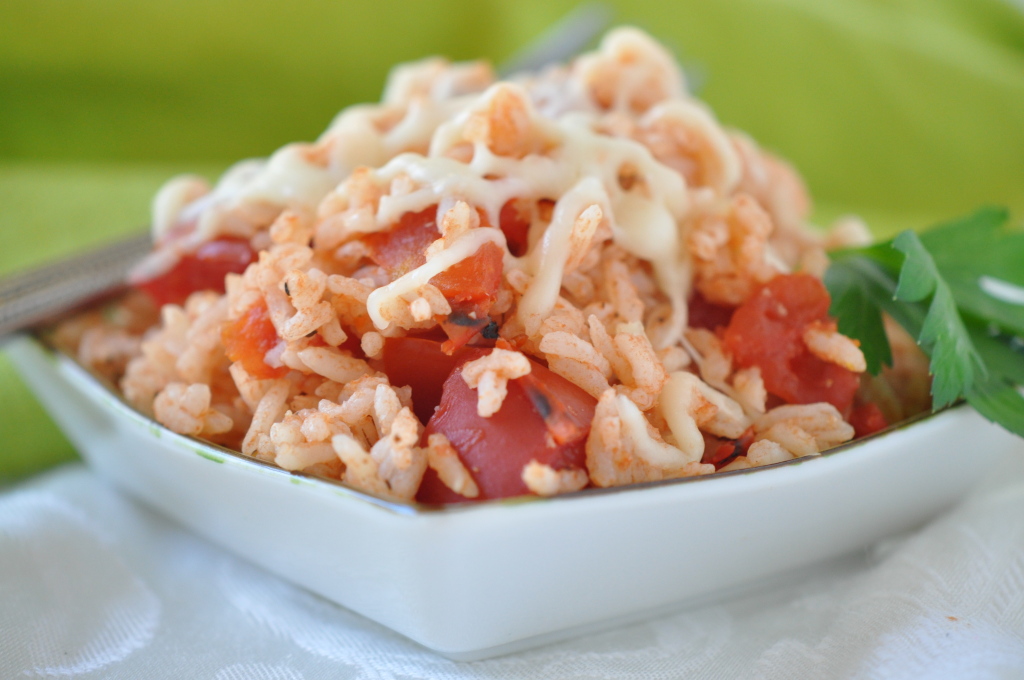 Pizza Rice
Combine rice with pizza and you have a child's dream. Simple ingredients come together for an appealing main dish or side.
1 (14.5-oz.) can diced tomatoes, with juice
1 tsp. dried oregano leaves
4 cups cooked brown rice
1 cup shredded part-skim mozzarella cheese
Nutritional information per serving:  Calories 163 | Calories from fat 15% | Fat 3g | Saturated fat 2g | Cholesterol 10mg | Sodium 334mg | Carbohydrate 26g | Dietary fiber 2g | Protein 8g | Dietary exchanges: 1 1/2 starch, 1 vegetable
| | |
| --- | --- |
| | Holly Clegg is the author of the best-selling trim&TERRIFIC cookbooks, Eating Well Through Cancer and Too Hot in the Kitchen: Secrets to Sizzle at Any Age. For more information, visit hollyclegg.com or thehealthycookingblog.com. |