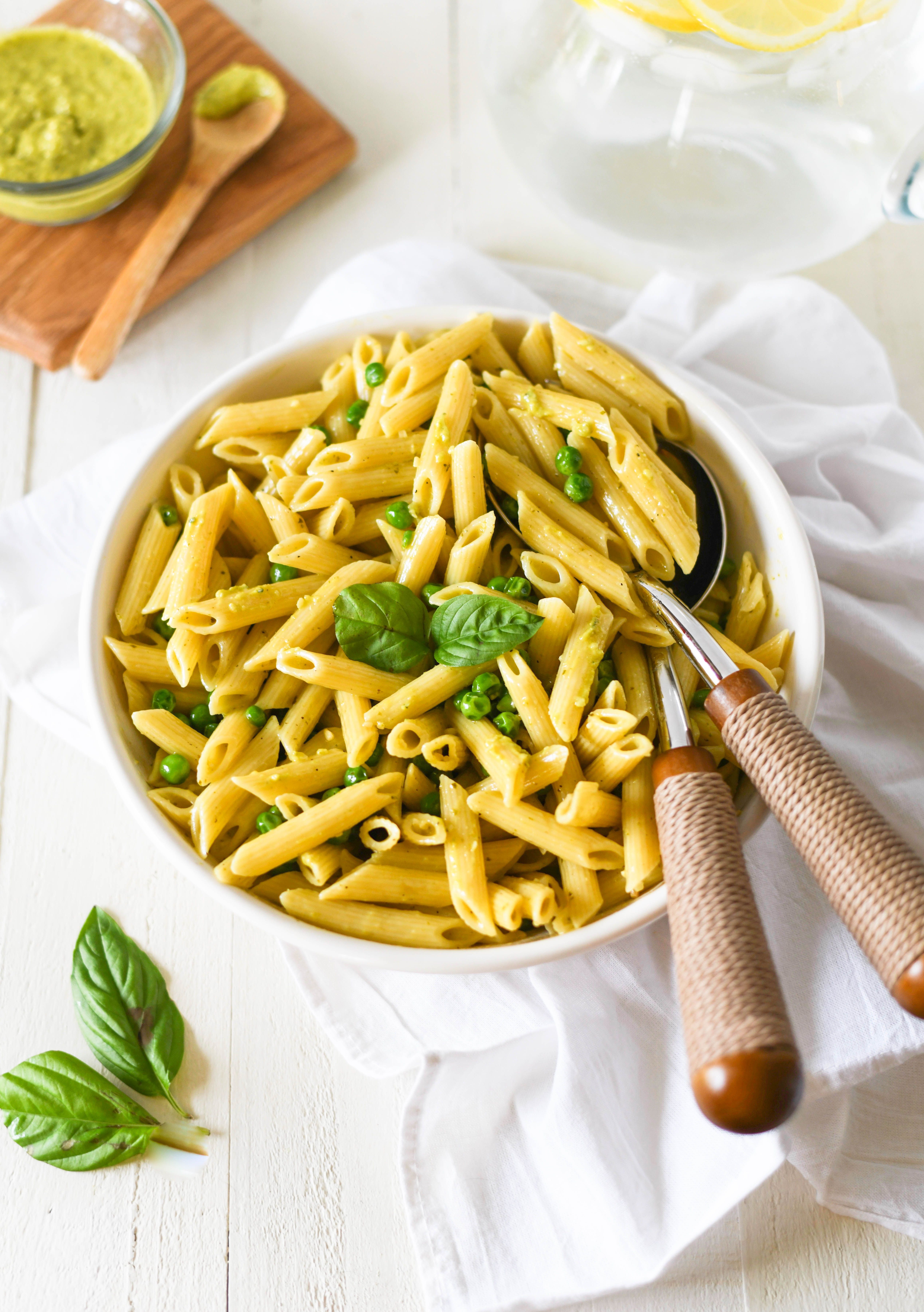 In the kitchen: Aimee Broussard's Sweet Pea and Pesto Pasta Salad
This recipe originally appeared in the August 2018 issue of inRegister.
---
OK, so Italy may have closed its borders to Americans for the time being, but that doesn't mean that our taste for the Mediterranean need be limited to the imagination. Thanks to cookbook author and monthly inRegister columnist Aimee Broussard, we can share some step-by-step instructions to creating a dish straight out of a Ligurian garden sprawling with beans, greens and pastoral scenes. (Best consumed in a carefree cotton headscarf, lace-up jute espadrilles, and plentiful thumb-to-fingers hand gestures bobbing praises to the Roman gods of summer sups).
---
SWEET PEA & PESTO PASTA SALAD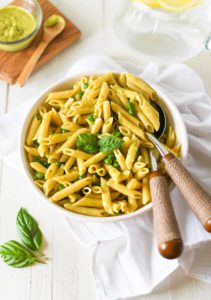 Ingredients: 
12 oz. pasta
¾ cups fresh basil leaves (or 1 [2-oz.] tube basil purée)
½ cup Parmesan cheese, grated
3 Tbsp. pine nuts
2 cloves garlic, minced
Salt and pepper to taste
½ cup extra-virgin olive oil
½ cup heavy cream
2 Tbsp. butter
1 ½ cups (about 8 oz.) frozen green peas, thawed
Cook pasta until al dente. Add basil leaves or purée, Parmesan, pine nuts, garlic, salt and pepper to a food processor or blender. As machine blends, drizzle in olive oil. Continue blending until well combined, adding additional olive oil if needed. Set aside.
Heat cream and butter in a small saucepan over medium-low heat. Add basil pesto and stir.
Drain pasta and place in a serving bowl. Add peas and pesto little by little until salad is dressed. Toss to combine.
Makes 6-8 servings.