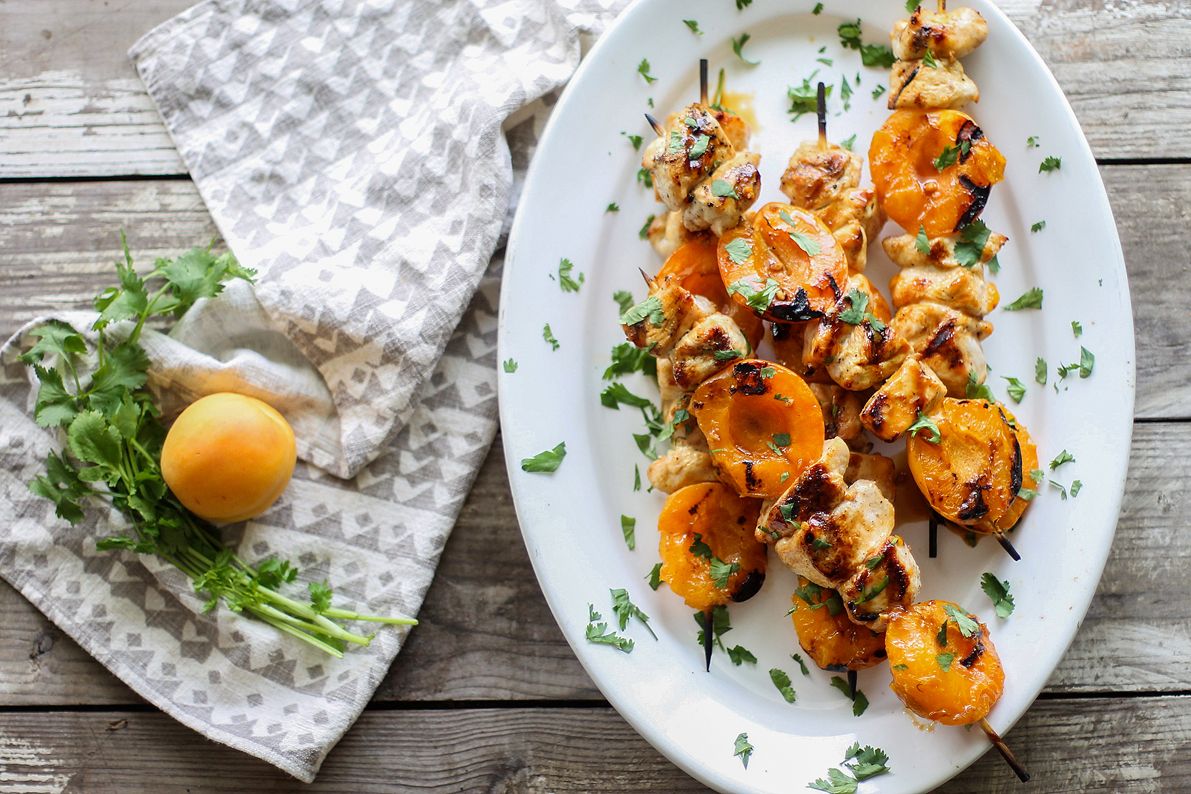 Girl Meets Grill: Grilled Apricot and Chicken Skewers
I am the griller in my family. My husband rarely is in charge, unless he (and I) are feeling adventurous. It's not that he can't, it's just that I realllly enjoy it—and I might be a tad OCD about it. It's therapy, honestly. I love grilling up just about anything this time of year, and when I can combine all of my ingredients on one skewer, I am all about it.
My Grilled Apricot and Chicken Skewers are super healthy and have an explosion of flavors that will have your whole family begging for seconds. If you're obsessed with grilling like me, you'll want to whip this one up on any ol' night of the week, but it's also perfect for a party. Not only are these delicious, but they also make for one heck of a presentation.
The sweet, slightly tart apricots and chicken get a smoky flavor from the grill and then get brushed with a honey and soy sauce glaze. I'm telling y'all, they are amazing. And if you haven't jumped onboard the grilling fruit train, then now is the time. Head to the grocery store and then make this for dinner, like yesterday.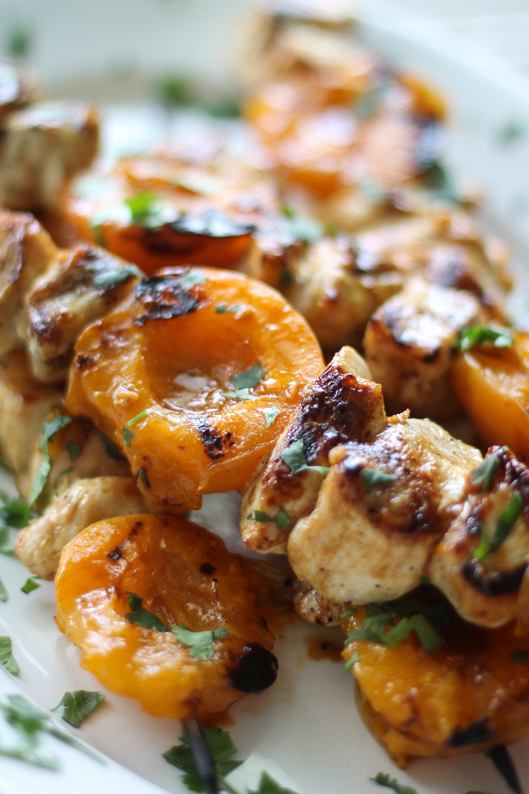 Grilled Apricot and Chicken Skewers
1/4 cup soy sauce
2 Tbsp. honey
1 Tbsp. hot mustard
2 cloves garlic, minced
5 ripe (to ensure they are not too tart) apricots, sliced in half and pits removed
4 chicken breasts, diced into 1-in. cubes
1 Tbsp. vegetable oil
1/2 Tsp. salt
1 Tsp. pepper
Cilantro for garnish
Soak wooden skewers in water for at least 30 minutes prior to grilling (or you can use metal ones).
Mix together soy sauce, honey, mustard and garlic in a small saucepan, and bring to a boil. Reduce heat and let simmer for 10 minutes or until sauce has thickened. Remove from heat; set aside.
Preheat grill to medium heat, around 350 degrees. Skewer apricots and diced chicken. Brush both sides with vegetable oil and sprinkle with salt and pepper. Place skewers on grill, and cook for 5 to 6 minutes per side with the lid closed until chicken is cooked through. For the last 2 minutes of cooking, brush skewers with honey and soy sauce glaze.
Remove skewers from heat and sprinkle with chopped cilantro. Makes 5 servings.
---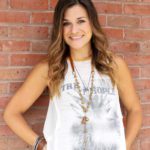 Leigh Ann Chatagnier, who calls herself an "unexpected Cajun," blogs about food, life and love at MyDiaryofUs.com. Her first cookbook, The Unexpected Cajun Kitchen, will be released in October.