Classics with a twist: Fresh satsuma recipes
Food is a universal language that can bring people of all races, cultures and beliefs together with no judgment … just the common love of experiencing something delicious together.
I discovered this after moving to Louisiana. I was the outsider. I grew up Southern but had never eaten Cajun food, and it didn't matter! I was welcomed with open arms and asked to join in on family traditions dating back years and years.
I may not be a born Cajun, and I may not have grown up cooking the dishes that made Louisiana so well known, but what I do know is that after living here for a decade, the food has been an inspiration in my kitchen. By combining traditional Cajun cuisine with my own fresh, farm-to-table approach, my hope is that everyone will find something in my new cookbook, The Unexpected Cajun Kitchen.
Here I share two recipes from the book that feature satsumas, my favorite of the citrus varieties grown in Louisiana. They taste similar to a mandarin, but slightly sweeter, making them perfect for desserts and cocktails of all varieties.
Food is love, and I have so much that I want to share.
---
Leigh Ann Chatagnier blogs about food, life and love at MyDiaryofUs.com. Her new book, The Unexpected Cajun Kitchen, was released in October.
---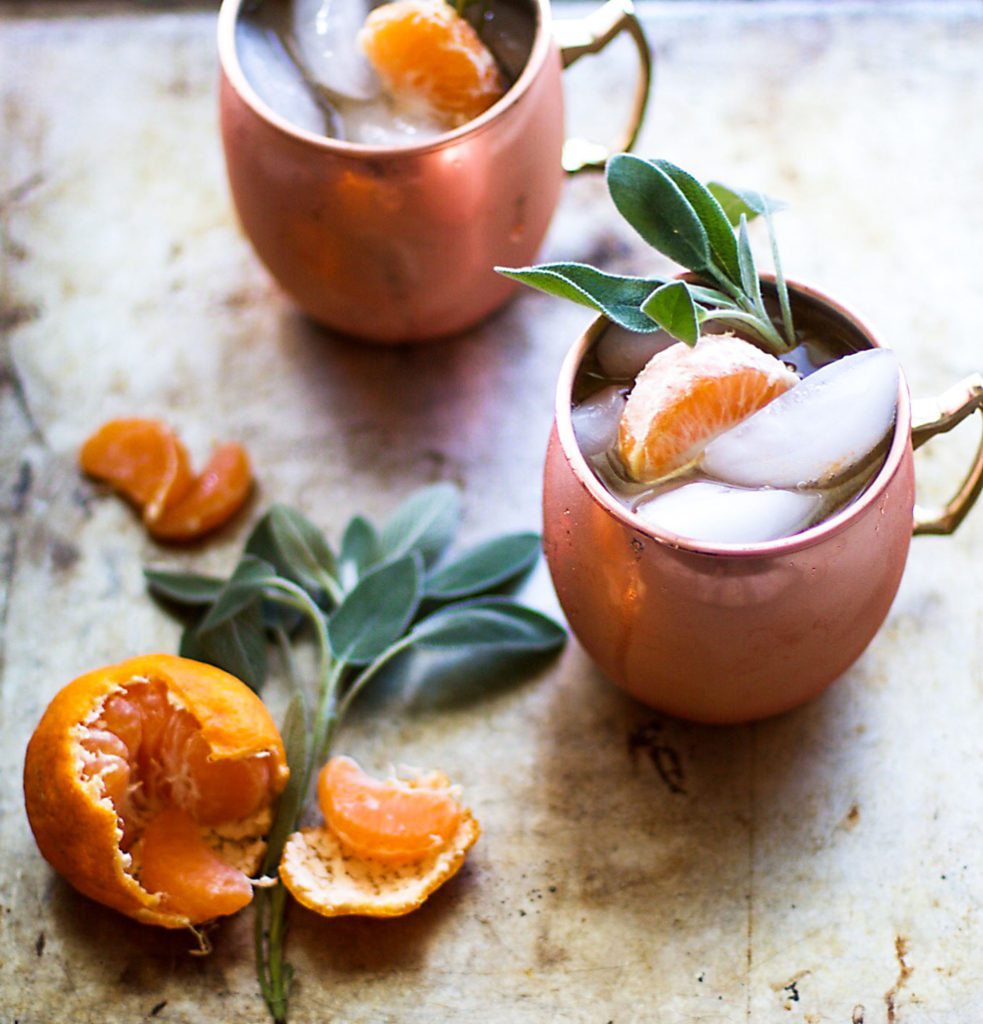 Satsuma Sage Mule
8 sage leaves, plus more for garnish
1 cup fresh satsuma juice
2 oz. vodka
1 ginger beer
Muddle sage leaves in satsuma juice in the bottom of a cocktail shaker until flavors are released. Add vodka to juice along with a couple of ice cubes, and shake vigorously until chilled. Pour over ice, and top off with ginger beer. Serve immediately, and garnish with extra sage leaves and satsuma slices.
---
Satsuma Bundt Cake
[caption id="attachment_28726" align="alignright" width="400"]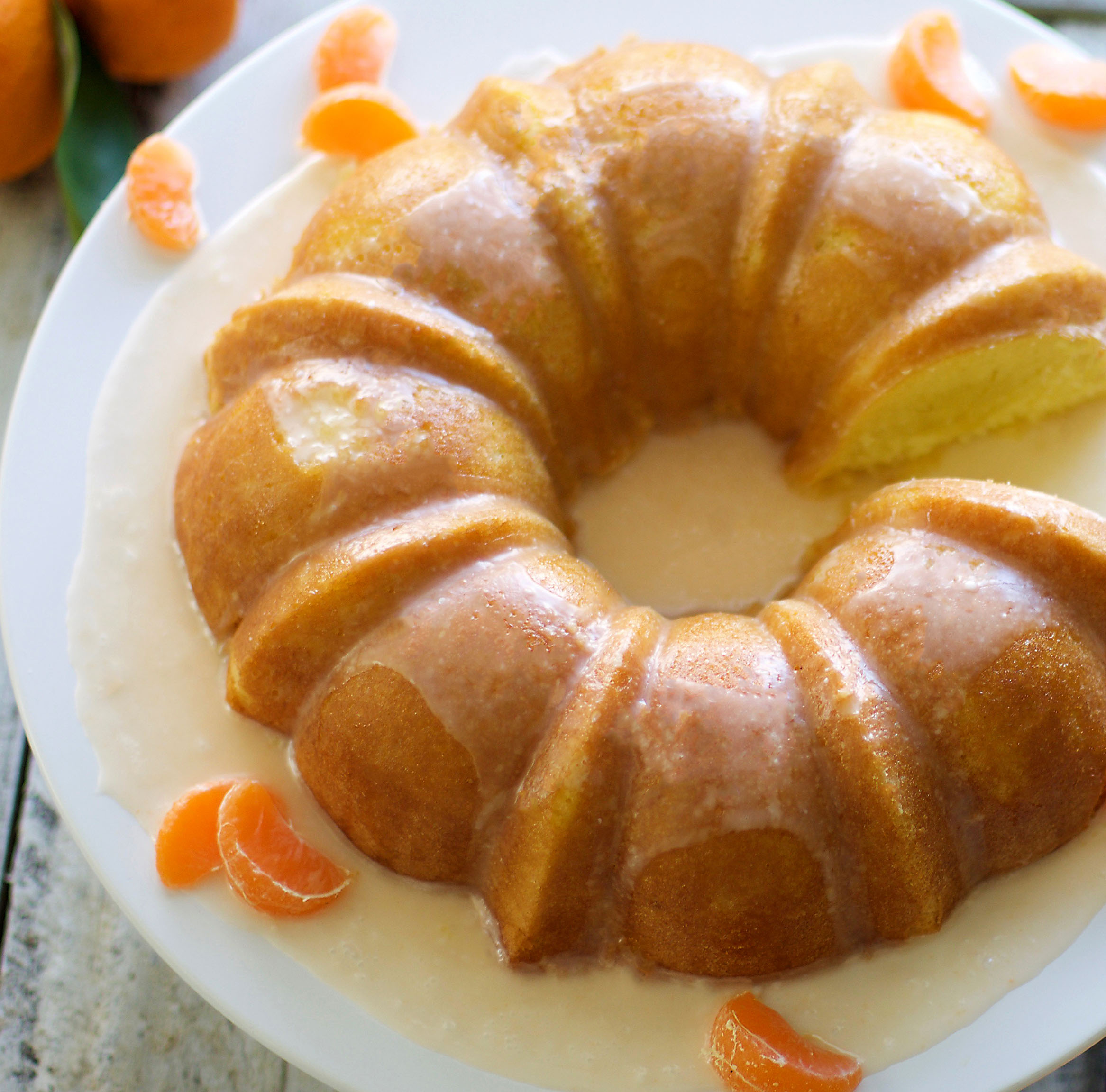 Photo by Leigh Ann Chatagnier[/caption]
3 cups cake flour
1 tsp. salt

1

⁄2 tsp. baking powder


1

⁄2 tsp. baking soda


1

⁄2 cup unsalted butter, room temperature
2

1

⁄2 cups granulated sugar, divided
4 large eggs, room temperature
2 tsp. pure vanilla extract
1 cup plus 2 Tbsp. satsuma juice, divided
1 cup buttermilk, room temperature
1 cup powdered sugar
Preheat oven to 350 degrees. Grease a Bundt pan really well by coating with butter and then sprinkling flour on top. Shake out pan to remove excess flour.
Whisk together cake flour, salt, baking powder and baking soda in a large bowl. Set aside.
With an electric mixer, beat butter until smooth and creamy. Add 2 cups granulated sugar and beat for another couple of minutes until combined well. Add eggs and vanilla, and continue to beat on medium speed until well mixed. Add
1

⁄2 cup satsuma juice and buttermilk, and continue to mix. Reduce speed to low, and slowly add dry ingredients a little at a time until all is combined, being careful to not overmix. Pour batter into Bundt pan, and bake for 40 to 50 minutes. (Cake is done when toothpick inserted into center of cake comes out clean.) Allow to cool for 10 minutes.
Make satsuma syrup by combining
1

⁄2 cup granulated sugar and

1

⁄2 cup satsuma juice in a pot on the stove and cooking over medium heat until sugar has dissolved. Turn off heat and set aside.
Turn out Bundt cake carefully onto a wire rack over a plate or parchment paper. Pour satsuma syrup over top of cake, and continue to let cool completely.
After cake has cooled, make satsuma glaze by whisking powdered sugar and 2 Tbsp. satsuma juice together. Drizzle over top of cake. Transfer carefully to a cake plate and serve immediately, or cover and store for up to 3 days.