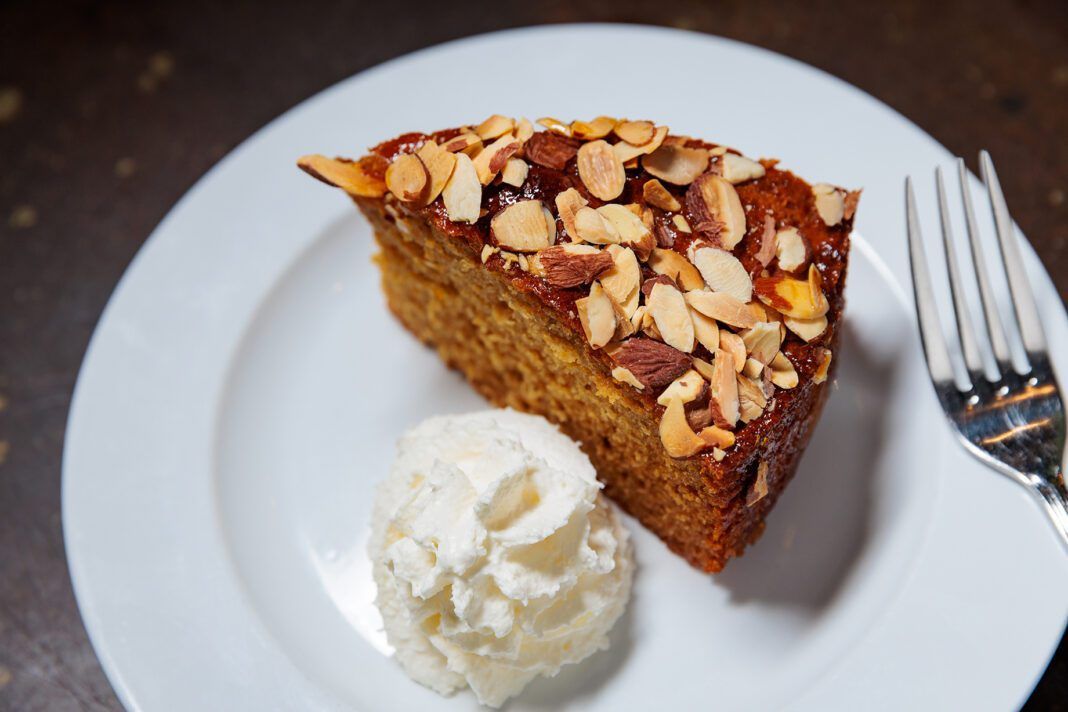 Spice up your next gathering with this Cardamom Spiced Honey Cake
It can be challenging to get back into the swing of things after the holiday season, and even more challenging to find a way to unwind. Sometimes, all it takes to ease the stress of the week is a warm, comforting dessert and good company. This Cardamom Spiced Honey Cake recipe from Eliza Restaurant & Bar chef Russell Davis combines local, fresh ingredients like Louisiana satsumas with earthy flavors like cardamom to create a warm and vibrant dessert.
Keep reading for the full recipe.
---
Ingredients:
3 cups flour
1 tsp. baking soda
1 
½

 tsp. baking powder
2 tsp. cardamom
12 Tbsp. (1 1⁄2 sticks) butter
1 

½

 cups honey
3 eggs
1 cup whole buttermilk
1 tsp. vanilla
Preheat oven to 350 degrees and lightly grease a springform pan. Combine dry ingredients in a bowl and whisk briefly to evenly distribute. Add remaining ingredients to a stand mixer fitted with a paddle attachment and blend. Slowly add dry ingredient mixture to form a batter. Pour batter into greased pan and bake for approximately 50 to 60 minutes, removing from oven when a knife inserted in center comes out clean. Cool completely, then unmold.
Satsuma-Honey Glaze:
1
  

cup satsuma juice


½ 

cup honey
Combine ingredients and bring to a boil. Turn down heat and reduce by half. Allow to cool.
Chantilly Cream:
1 cup heavy cream
1 Tbsp. powdered sugar
¼ tsp. vanilla
Beat cream until soft peaks form. Blend in sugar and vanilla.
To serve:
Pour 
½

 to 

¾

 cup (depending upon taste) of satsuma glaze all over top of cake. Slice cake into 8 pieces. Place each piece in the center of a dessert plate and garnish with a dollop of Chantilly cream.
---
Columnist Aimee Broussard writes more about the event and its homegrown ingredients in this story from our January issue.