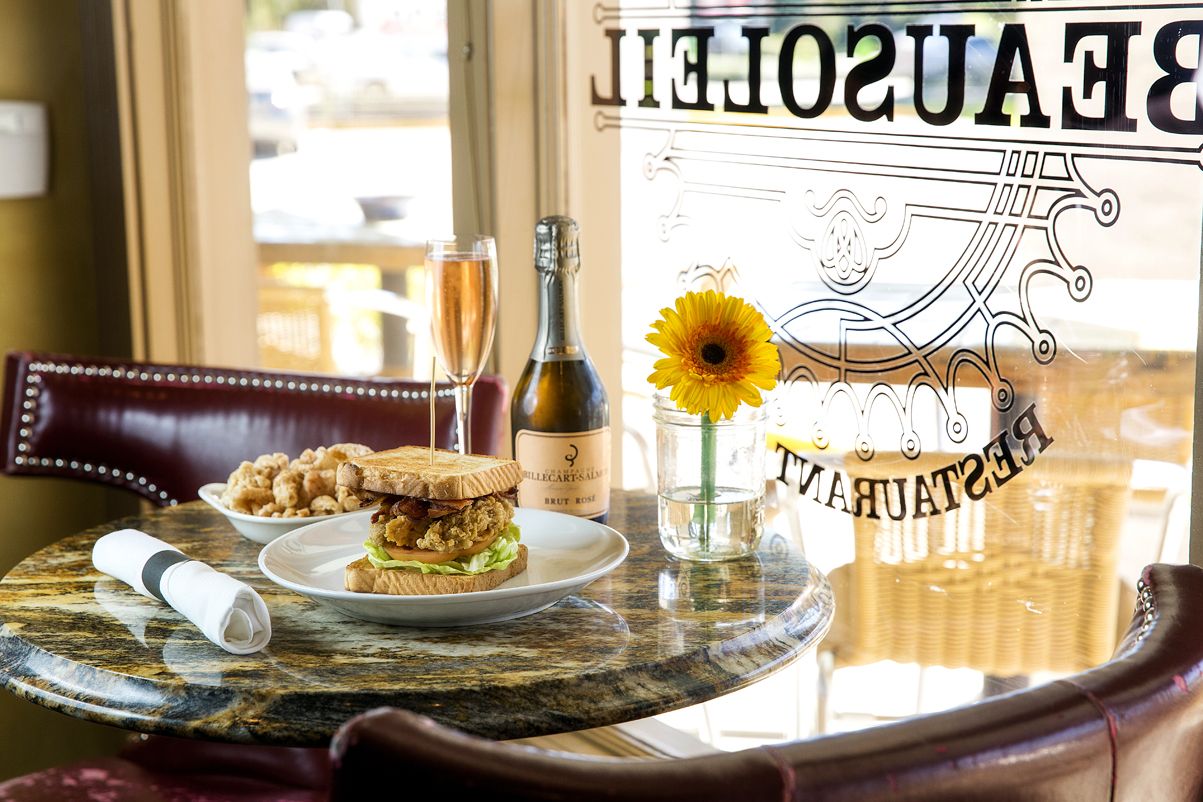 Photography by Collin Richie
Local restaurants couple their favorite dishes with fantastic wines
The lights are dim, the wine list is long, and you are more than a little hungry. Sometimes picking a wine in a restaurant is less about the food that is about to be ordered and more about a wine that looks good right now. This is not always a bad thing—many wines are excellent on their own. However, certain foods paired intentionally with certain wines elevate the dining experience altogether. Read on to see how some of your favorite entrées play well with others.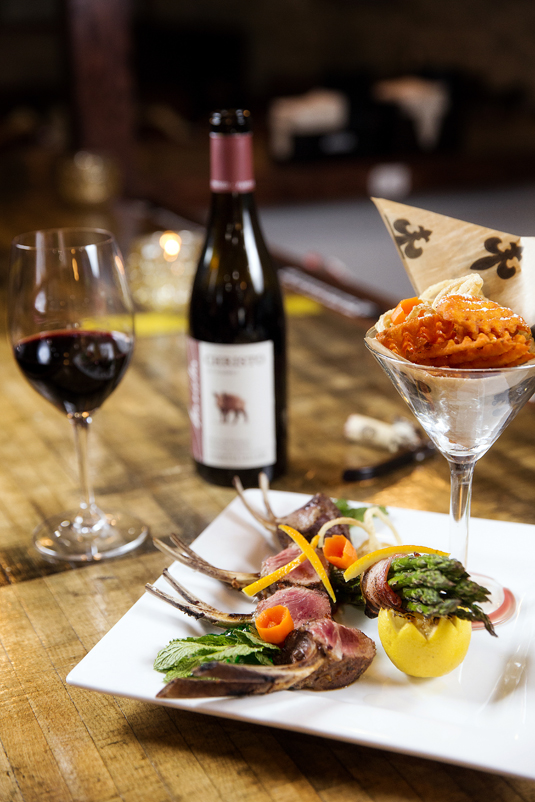 French Market Bistro
Wine: Marietta Cellars Christo Lot #2
Dish: Broiled Lollipop Lamb Chops
The combination of syrah, petite sirah, grenache and viognier offers extraordinary layers that make for a wonderful pairing with this dish. Christo Lot #2 stands up to the lamb's unique rich taste and the spice of the salsa verde.

Galatoire's
Wine: Joseph Drouhin Bourgogne Blanc 2014
Dish: Grilled Salmon
Drouhin wine is famous for its style that marries balance, harmony, finesse and character to produce its exquisite taste. Its Bourgogne blanc is an elegant wine with great structure that complements the grilled salmon perfectly. The acidity of the wine cuts through the Herbsaint cream sauce nicely without overpowering it.
Wine: Billecart-Salmon Brut Rosé Champagne, NV
Dish: Fried Oyster BLT
This sparkling wine has delicate layers of red fruit and berries that pair perfectly with the tomato, bacon and lettuce of the sandwich. The fresh mineral layers complement the truffle aioli spread and the brown butter finish on the flour-dusted fried oysters. The lasting finish of flowers, mineral and red berries will make this combination of flavors a truly decadent lunch.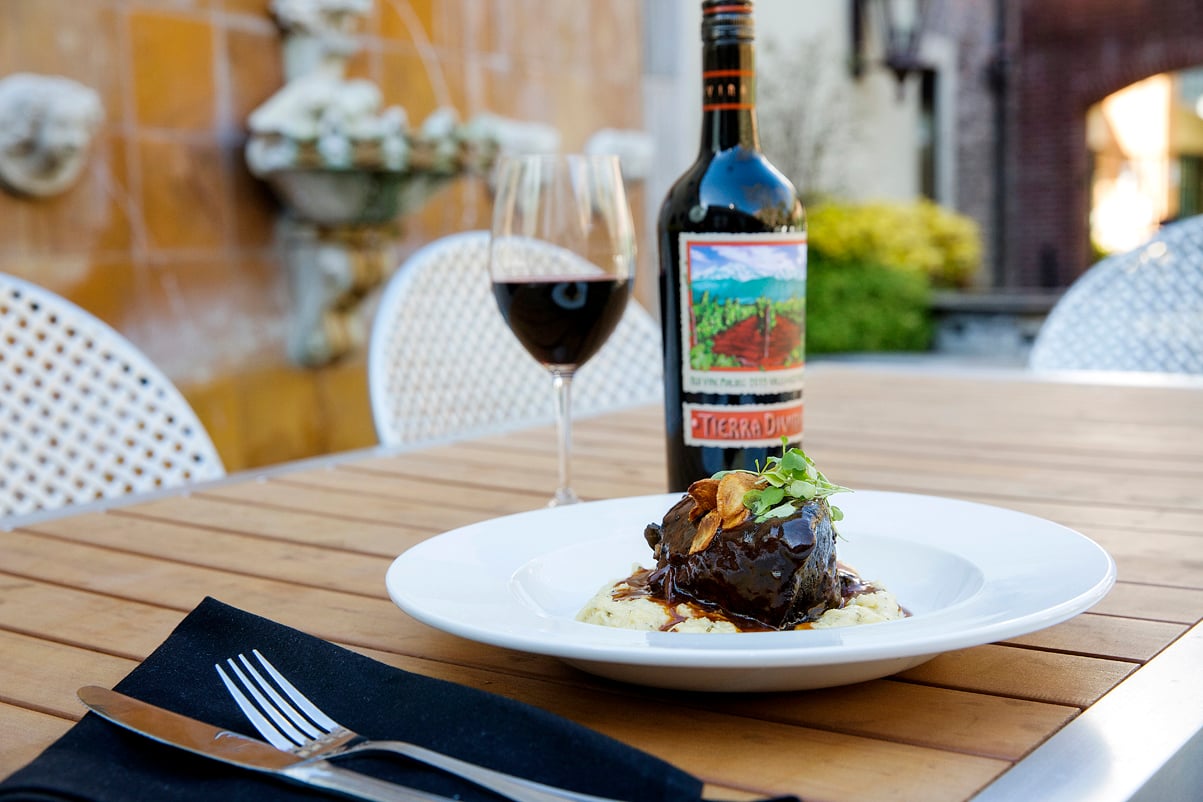 Bin 77
Wine: Tierra Divina Old Vine Malbec
Dish: Coffee Demi Braised Short Ribs
The Tierra Divina malbec exudes depth, complexity and richness. The lush notes of this wine pair well with the 24-hour braised short ribs served over creamy Parmesan grits with slow-cooked greens and fried garlic chips as garnish. The wine has to be hefty enough to stand up to the rich meat that has been braised in a signature elixir composed of brewed coffee, beer, homemade Worcestershire sauce, and veal demi-glace. This malbec packs a punch.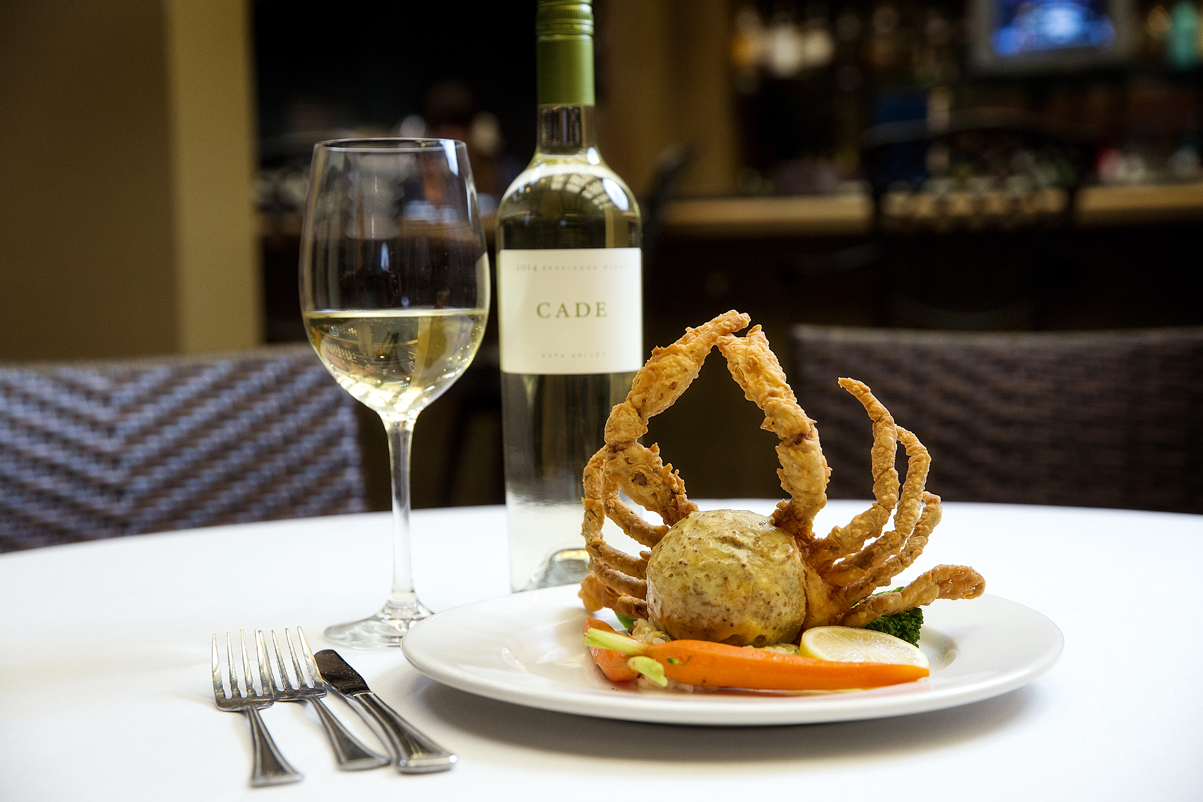 Juban's
Wine: Cade Sauvignon Blanc
Dish: Hallelujah Crab
The richness of the seafood stuffing, along with the Creolaise sauce, pairs perfectly with the wine, which has flavors of citrus fruit along with peach and apple. The vibrant acidity on the finish complements the opulent flavors of the dish.

Gino's
Wine: Conterno Fantino Vignota Barbera D'Alba
Dish: Veal Sorrentino
The veal pairs well with this barbera d' alba because of the wine's herbaceous bouquet and fresh, juicy, vibrant fruit, which picks up the eggplant and red Marsala sauce. It has a long and flavorful finish. This dish will also pair well with a full-bodied pinot noir.