From engagement parties to bridal showers, local couples are giving celebration inspiration
---
WITH THIS RING
Engagement parties are the kickoff for a couple's wedding celebration season. They're an opportunity to give friends and family just a small taste of what the big day will be like.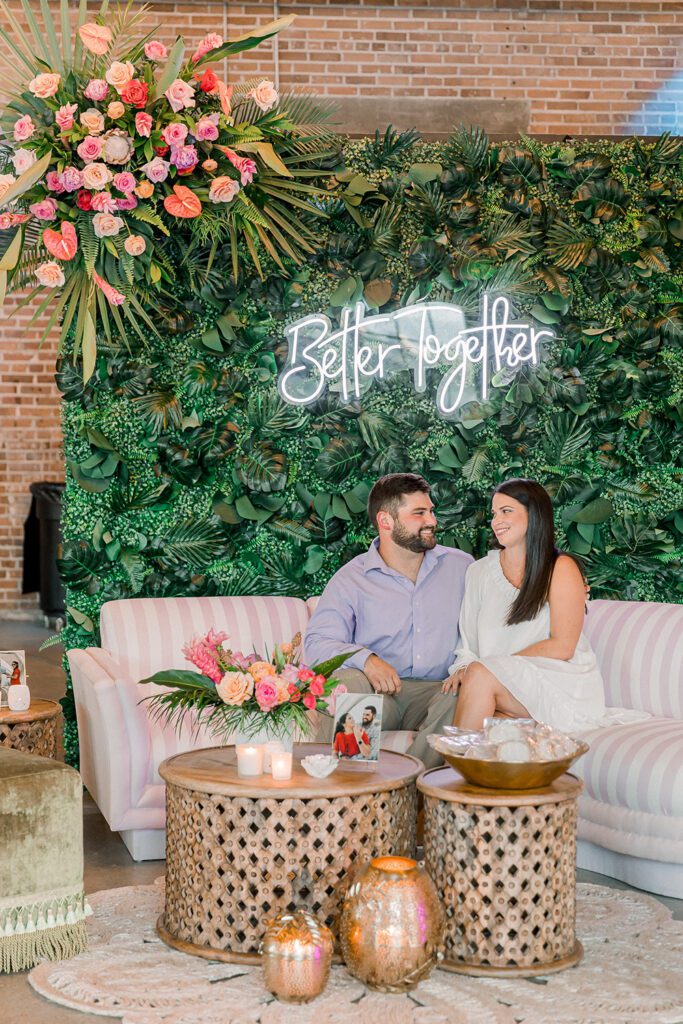 Bringing in furniture helps create intimate spaces for guests to talk and relax.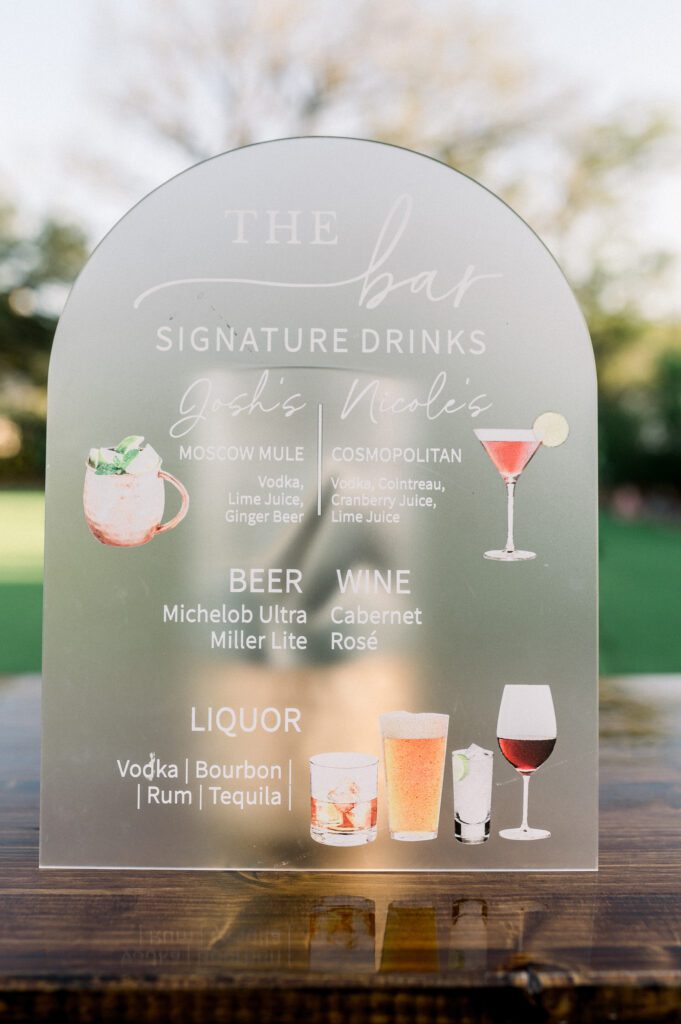 Signature cocktails are always a fan favorite. Carry those same selections to the wedding bar for continuity.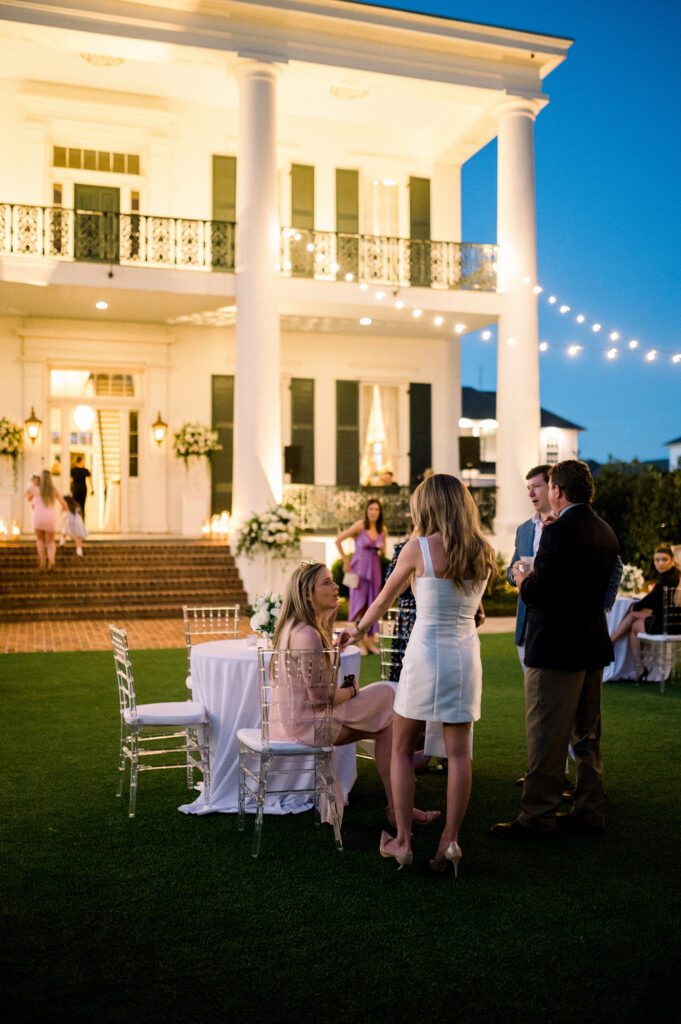 The Gilmour lawn provided the perfect place for newly engaged Nicole Francois and Joshua Anzalone to celebrate.
---
THIS ONE'S FOR THE GIRLS
Leave the groom at home. Bridal showers are a chance to come together with the girls in your life for a special event in honor of a new life stage.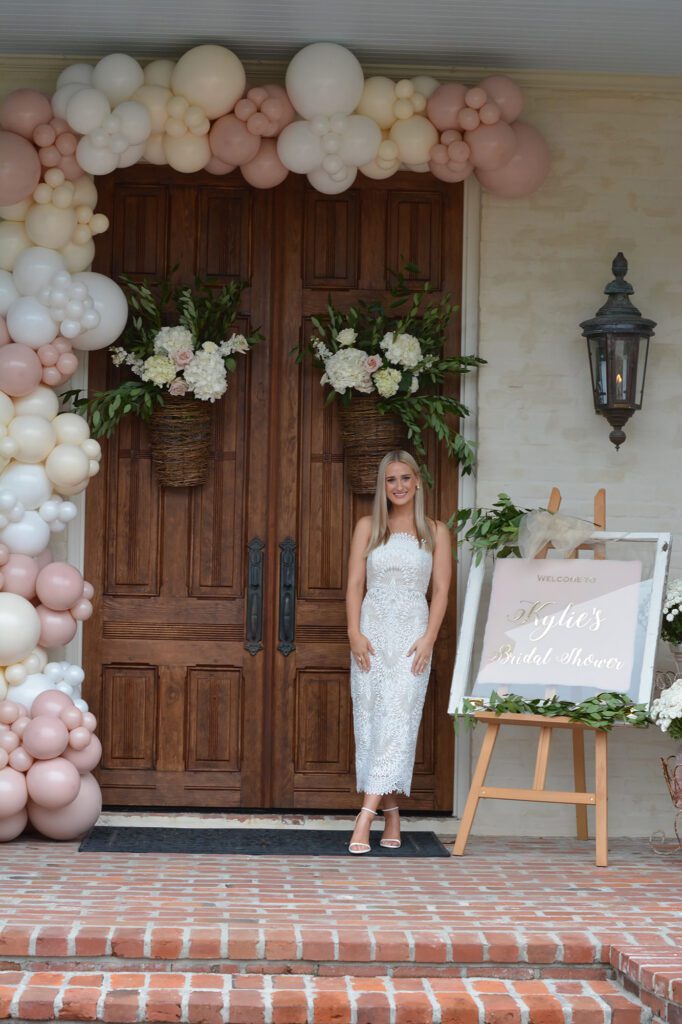 Creating a grand entrance sets the tone for the party. In this case, a doorway lined with balloons, acrylic signs and special door floral arrangements all help set the scene.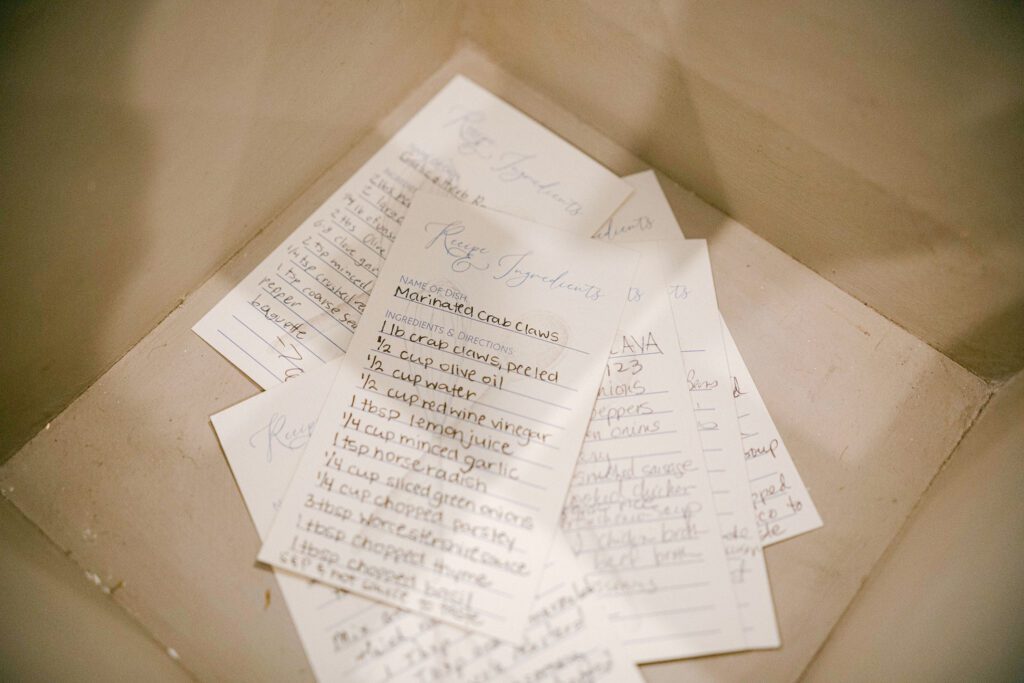 There's something special about sharing a cherished recipe. At Nicole Robles Rhoads' bridal shower, guests shared their favorites with the new couple through recipe cards created by Nova Wedding Invitations meant to be saved for years to come.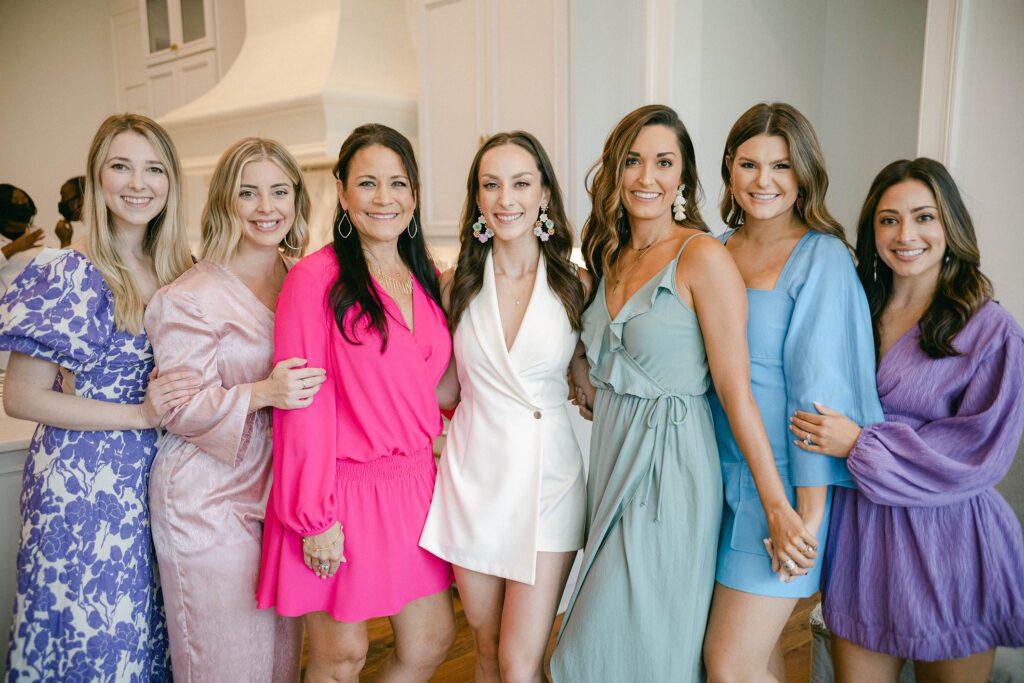 Bridesmaids, aunts, mom, friends and more—a bridal shower is all about getting together and celebrating with those you hold dear.
---
THE NIGHT BEFORE
Whether you're having a big or small wedding, a rehearsal dinner is a chance to have an intimate moment with your closest friends and family. And with nerves running high, it's a time to relax and take it all in.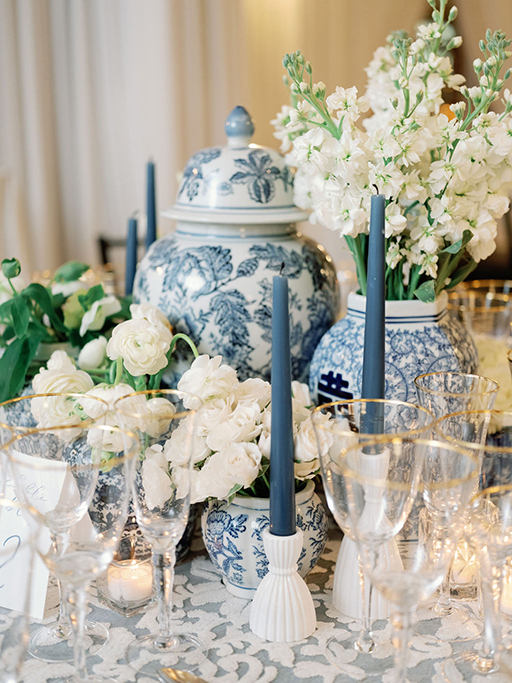 While you don't want to outdo the wedding itself, creating special scenes throughout the rehearsal dinner give guests an idea of what they will see the following night for the big event. A bonus is that some items, like these chinoiserie vases, can not only be used for the wedding reception, but also in the couple's home afterwards.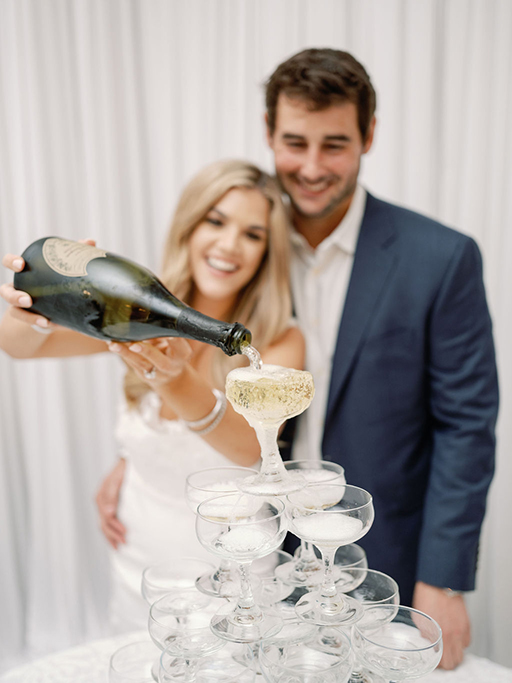 Time for a toast! Break out the good Champagne for sharing stories and sips.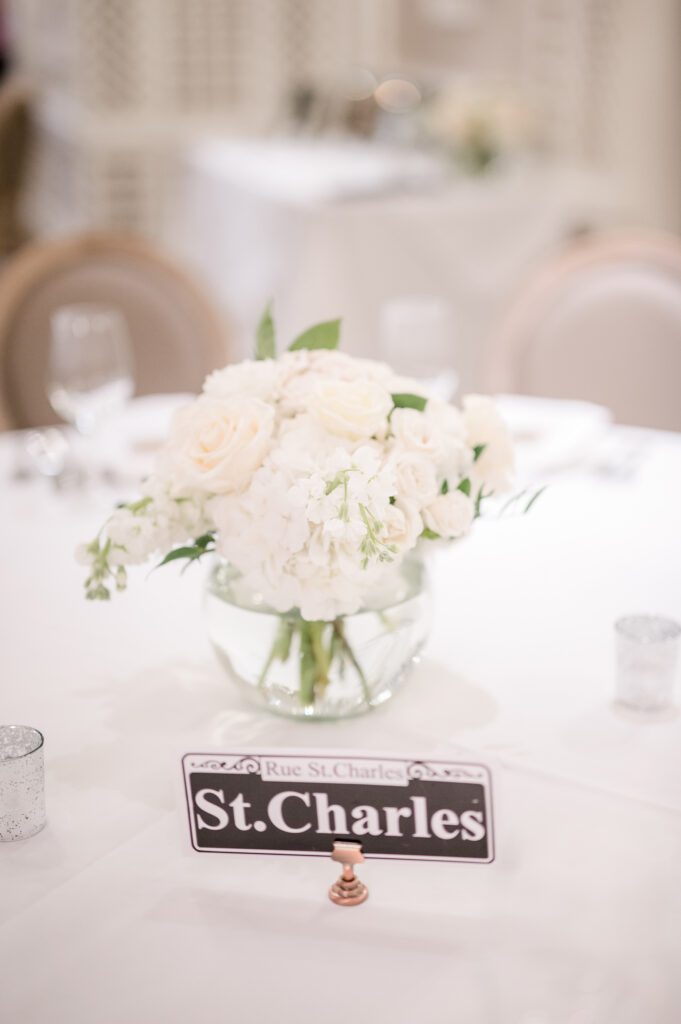 If you're inviting guests to a new town, special details that speak to the destination help new visitors get acquainted while also providing a touch of charm for those who are already familiar.