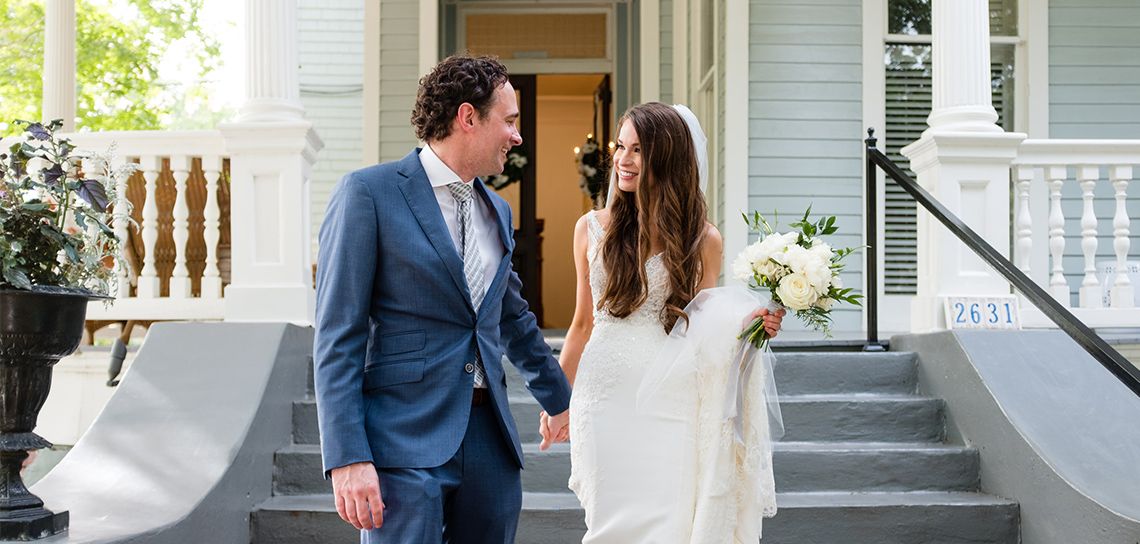 Holly and Mark Stars find unexpected bliss amid a cancer diagnosis
---
When most brides consider the problems that arise during the wedding planning process, thoughts likely revolve around unavailable vendors, budget setbacks and dress drama. Put in the context of ordinary life, these problems are trivial. But to the bride-to-be, every small hiccup is a catastrophic nightmare.
This pursuit of perfection was something Holly Hollis was used to implementing in all parts of her life. So, when her boyfriend Mark Stars popped the question on a cool October day at Oak Alley Plantation, she flew into a frenzy of preparation for her dream wedding day.
Everything was going to plan leading up to her November wedding day when a routine visit to the gynecologist changed everything.
"That April, I remember sitting there thinking, 'Man, things are going great,'" recalls Holly. "Shortly after, I went to my annual appointment and my doctor said she felt a lump. I didn't think anything of it—after all, I'm not even old enough to be getting regular mammograms—but I got a mammogram the next afternoon just to be on the safe side. When they gave me the results, it was like time stood still."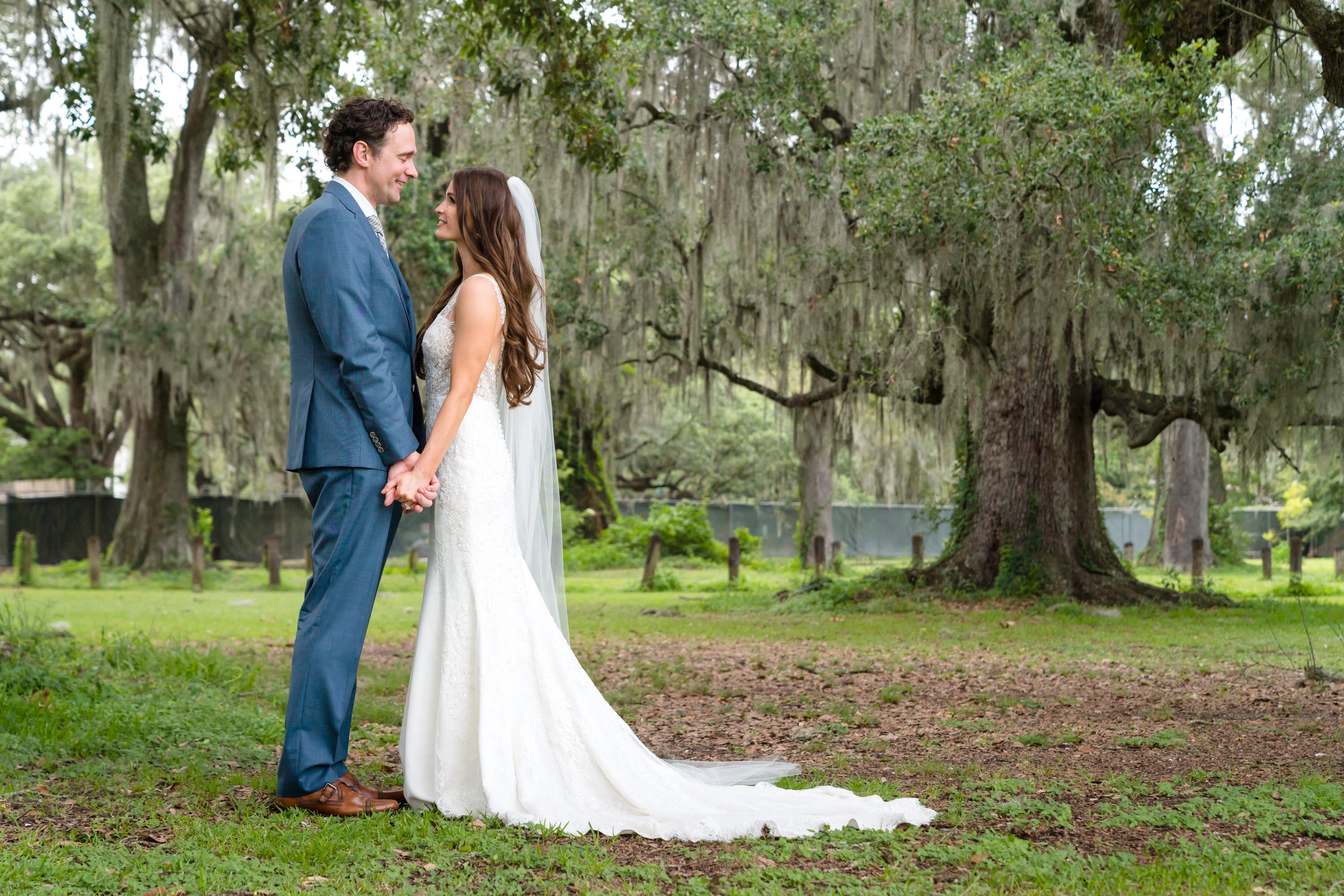 Diagnosed with stage four, triple negative breast cancer, Holly says all she could think was "This can't be right." Faced with months of treatment and less-than-stellar odds, the stress was mounting and she still had her wedding day to prepare for that fall.
"At the beginning, I dug in my heels and was insistent that we were still going to follow the original plan and get married in November," she says. "But after the first few treatments, I realized that just wasn't going to work."
Holly says it was her mother who first suggested the idea of abandoning the large wedding plan and eloping. However, before Holly and Mark could make it to the courthouse, the plans changed again.
"When I reached out to my original wedding planner, Kara Tucker with Fête Planning Co., she insisted that we still needed something," Holly says. "She connected me with Pop of Love in New Orleans and they were amazing."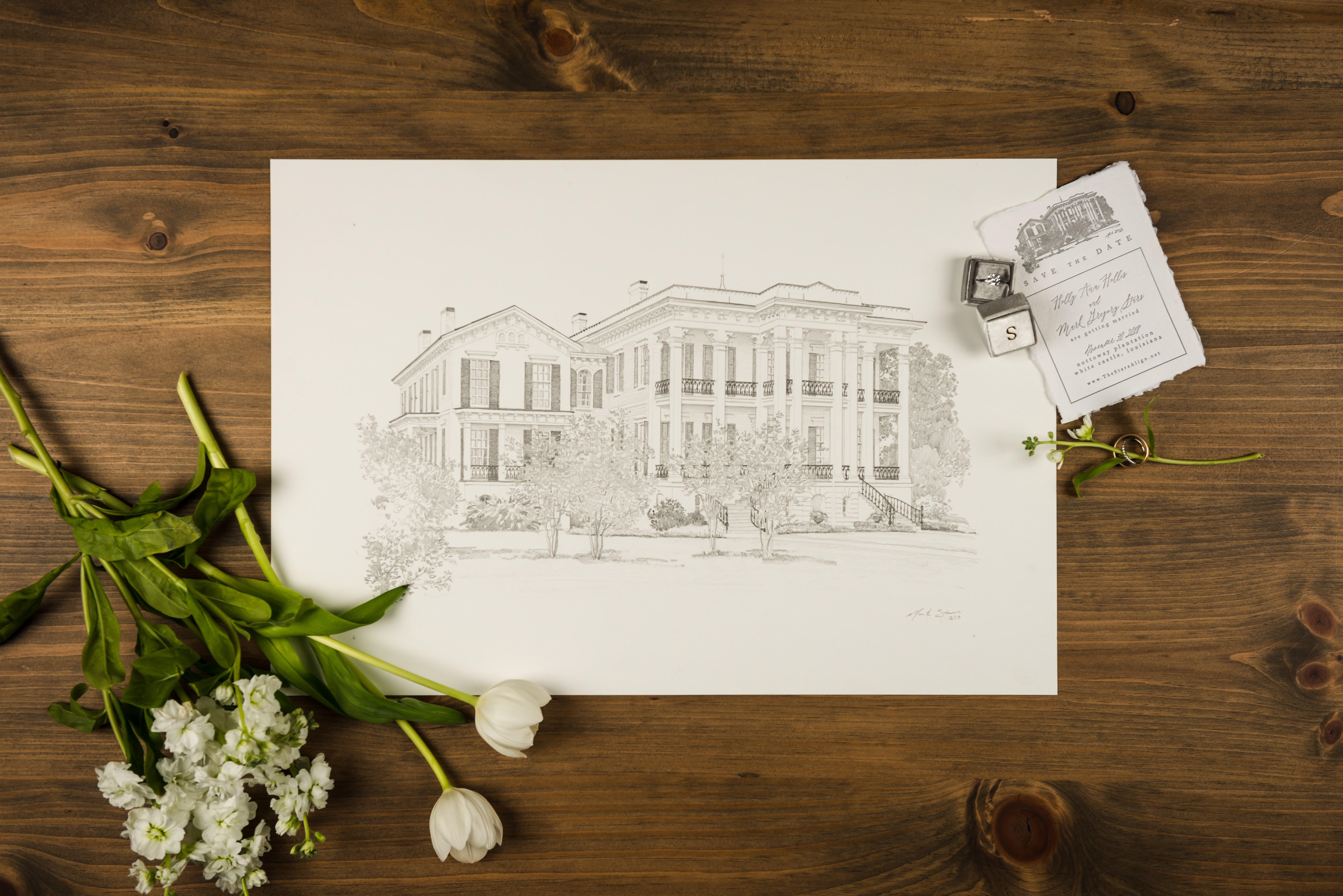 In a stark contrast to her early days of intense and hands-on preparations, Holly relinquished all control to her new planning team, simply showing up a week later for the unconventional Monday-afternoon ceremony in June.
"It was just around 20 to 25 people," she says, noting that the plan had started with just family but had inevitably expanded. "In a way, the whole thing was liberating. I care so much about every detail, but at that point everything was so out of control. All that mattered was that I got to marry Mark."
Surrounded by family and a few friends in the courtyard of Il Mercato, Holly and Mark said the vows they decided to write to one another the night before. The couple's original photographer Neil Ta, who came all the way from Toronto, and videographer Shannon Talamo Films made special plans to still cover the nuptials, and Holly even ended up with two dresses.
"When we were going to go to the courthouse, I asked my friend Helen Hilliard to just make a simple gown for me—mind you, this all happened in the span of a week," explains Holly. "After I called Town & Country Bridal to cancel the dress I had ordered for the original wedding, it turns out that they reached out to the designer and ended up surprising me with my dress."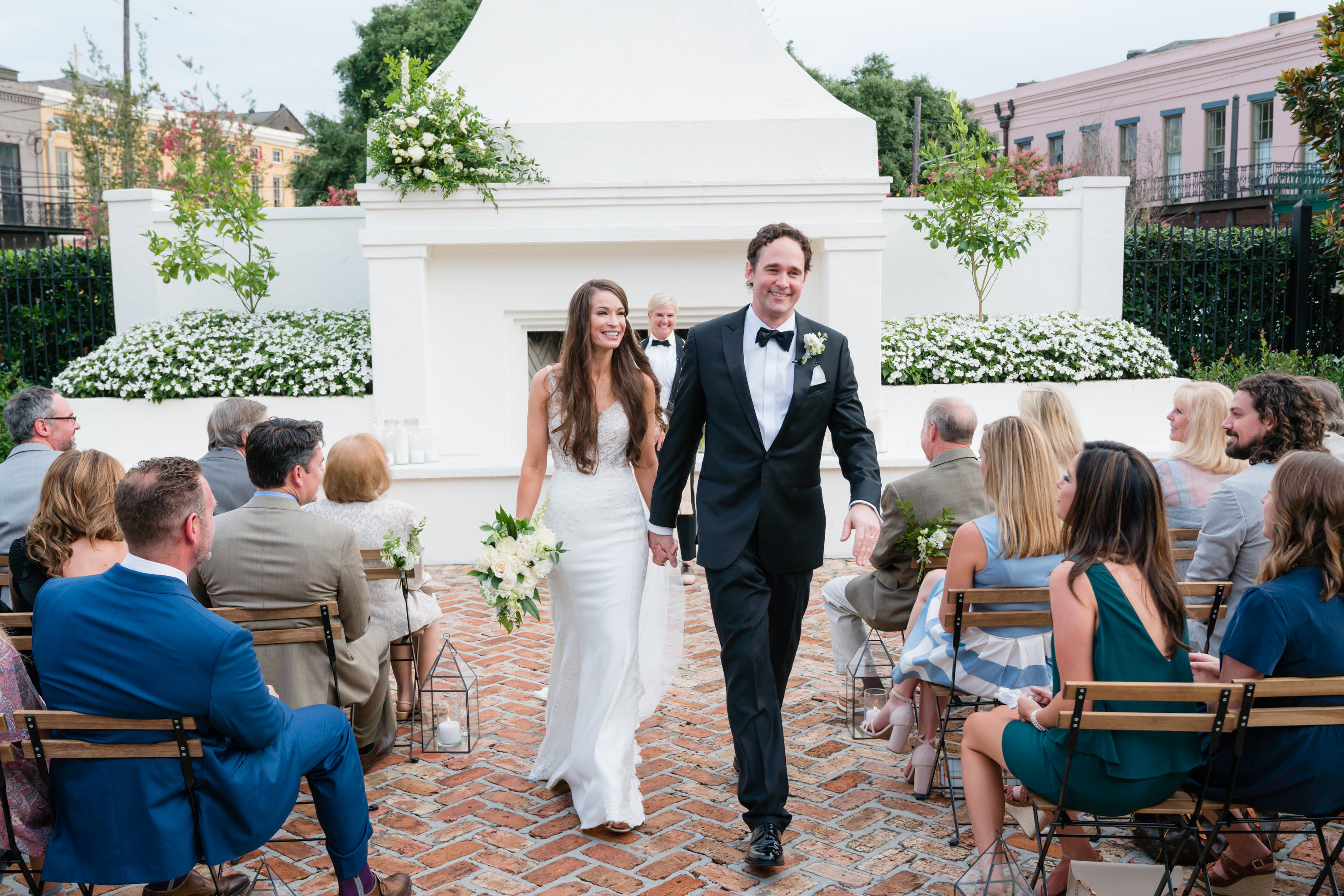 And Holly says it is those surprises—and many more—that made her last-minute wedding day even more special than her well-planned Nottoway Plantation wedding could have been. "I don't know if anyone has gotten to experience the love that I have," she says. "People I didn't even know did so much to make me feel like a bride. And I did. I wouldn't let myself go there, but I know everyone thought I was going to die. The emotion of everything was so heightened. There wasn't a dry eye in the house."
Following the ceremony and reception dinner at Brennan's, Holly and Mark's lives continued with a seemingly endless cycle of doctor visits and grueling treatments.
"They say your first year is the hardest," remarks Holly. "But I don't think this is what they were referring to!"
However, Holly, who refers to herself as a cancer unicorn in a nod to the rarity of her condition, says that the trials that have accompanied her first year of married life have only strengthened the relationship between her and Mark.
"Throughout this entire experience, Mark has been the person I needed," says Holly, tears filling her eyes. "He has never fallen apart and he has been great at encouraging me and making sure I never feel alone. He even offered to shave his eyebrows and head."
Looking back on her bridal experience, Holly says it's okay that she didn't have that picture-perfect year leading up to the big day. What she traded in glamour, she gained in love and experience.
"This whole thing has taught me that life isn't perfect," she says. "Something will always go wrong, and that's okay."
Follow Stars' journey on her blog at thestarsalign.bog.