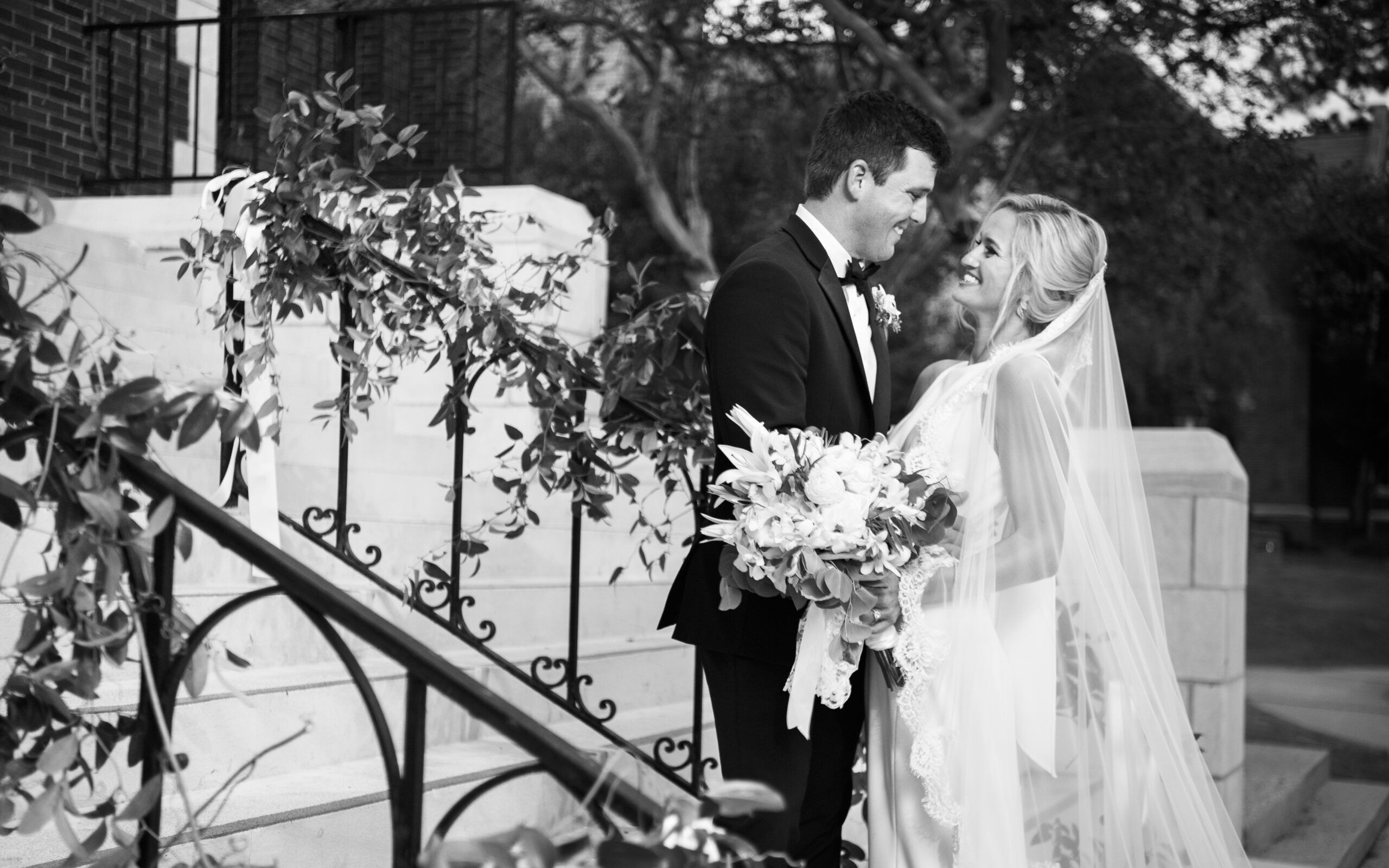 A bridal salon's picks for something old, new, borrowed and blue
We have all heard the old recipe of "Something old, something new, something borrowed, something blue" for a wedding day, but did you know that this tradition came about in Victorian-era England as a supposed way to ward off the evil eye (a glance with the power to cause an unhappy marriage)? These four good luck charms, if present on the day of the wedding, were designed to assure a marriage of love, life and longevity.
Whether you believe in this bit of folklore or not, there's something special about introducing a little tradition into your big day. With guidance and tips from I Do Bridal Couture owner Ramsey Sims, we're taking superstition to its most stylish level.
---
Something Old
"Something old" represents continuity. Sims says the best way to incorporate something old into your special day is to borrow a bit of lace or a handkerchief swatch from a parent or older relative. "I really love putting a patch of their initials and wedding date inside of the bride's gown," Sims continues. "To take a patch from the mother's dress or father's handkerchief is something really sweet and special to pass down."
---
Something New
"Something new" represents new beginnings and a fresh start. The day-of gift trend—the idea that you and your spouse exchange a special gift on your wedding day—has risen in popularity, so a shared fragrance, new watch, or piece of jewelry is a classic day-of gift that can double as something new. "It really does vary from couple to couple. I gave my husband a pocke twatch on the day of our wedding. I think that was a lovely memory and sentiment we still share," Sims says.
---
Something Borrowed
"Something borrowed" is perhaps the most sentimental of the four. By borrowing something from a happily married couple, the newlyweds will step into their new union with hopes that good fortune will somehow be transferred from their married friends. "I absolutely love when brides repurpose their mother's or a family member's veil," Sims says. "Most people get it adjusted to get rid of any details that that really date it, but I've seen veils beautifully transformed, and I really appreciate when brides do that."
---
Something Blue
Blue represents love and purity, so by carrying "something blue," the bride hopes to carry these qualities into her new married life. One classic example comes from the rise in popularity of blue Manolo Blahnik heels, which can only be accredited to Carrie Bradshaw's iconic proposal scene (thanks, Mr. Big) from Sex and the City. "Of course, when that happened, everyone wanted the bright blue Manolos, but I'm starting to see the trend roll around in a new way. Women are really interested in a bright blue pump, whether it is a Manolo or not," Sims says.
Another nod to the "something blue" is a blue garter that can be worn under the dress. "That is something we really push at I Do. We carry these blue garters that have a little blue bow and pearls from La Gartier," says Sims.
---
Which of these traditions did you incorporate into your wedding? Share all the special moments from your big day with an inRegister Wedding Announcement; get the details here.