10 questions with Marie Gilley of Bridal Boutique
From simple beginnings in a house in 1969, Marie Gilley and her bridal shop, Bridal Boutique, have come a long way over the years. However, one thing that has not changed is Gilley's passion for both brides and the Baton Rouge community. We sat down with Gilley to learn the secrets behind her success and to get a sneak peek of the next trends in bridal fashion.
---
1. What is a typical day like for you and your team? My typical day starts hours before opening the boutique, planning and organizing what I need to accomplish that day and the week. My girls arrive shortly before 10 a.m. and start following up on their brides answering emails, straightening the store and helping customers.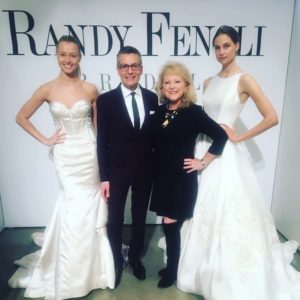 2. What is your professional background? How did you get into bridal? Actually my degree from LSU is in medical technology. I got into bridal quite by accident, but 49 years later I am convinced it was meant to be and is my passion.
3. What are the first things customers see when they walk through the doors? One of the largest selections of bridal gowns around. We carry all the major manufacturers and many exclusive designers that brides won't find anywhere else. They will also see a staff of young, energetic and knowledgeable consultants that are ready to assist them one on one.
4. What sets your store apart? I was born and raised in Baton Rouge, as were my three sons. We are a local and family-owned business with 49 years of bridal excellence. We have seen everything and know how to handle just about any situation. We know many of our customers personally and have created a legacy in the area. Our selection and expertise is beyond comparison.
5. What is one thing you think customers should know about your store that they may not be aware of? That their wedding is as important to me as if it were one of my own family members. I truly care and train my consultants to do the same. We want to make our brides truly happy and confident that they have found the grown of their dreams for themselves and their entire wedding party.
6. How do you keep your store's inventory fresh and up to date? We are definitely up to date, as I attend several markets and workshops during the year. We see and learn about the current trends. Sales reps also visit our store all year long, and we host 15 to 20 trunk shows each year with the latest fashions.
7. Can you share a hint about what shoppers will see in your store next season?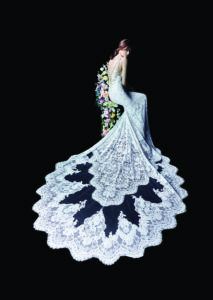 Yes, customers will see beautiful cathedral trains with scalloped lace cut-outs; lace and illusions; long, 3/4 and short sleeves; deep V necklines and backs; off-shoulder, bateau and Sabrina necklines; as well as buttons all the way down the back and train. Colors such as rose gold, champagne, cashmere and oyster will also fill the store.
8. When did Bridal Boutique open, and how has it grown or changed since then? Bridal Boutique opened in 1969 in a quaint Victorian-style house on Government Street. In 1978, we built our current location on Florida Boulevard and also opened Gilley's Gallery in the same location.  At that time there was a florist and gift shop in the building, but we were growing so fast and needed the extra room. We continued to add new lines to our bridal, bridesmaid and mothers' lines, as well as formals for all occasions. Brides began referring their friends and relatives, and 49 years later, we are continuing the tradition of making brides happy.
9. What are a few must-have items or styles this season? Gowns with current styles such as ball gowns, mermaids with ruffles, boho looks and clean classic looks.
10. What are some of your best-selling gowns or styles? The best sellers are in all of the latest styles. I feel there is a dress for every bride at Bridal Boutique, and finding the perfect gown is what we're about.
To learn more about Bridal Boutique or to make an appointment, visit bridalboutiquebr.com.