Volunteer Lisa Namikas is on a mission to make refugees feel welcome, and she's inspiring others in the process
---
"I always bring by some food if I can," Lisa Namikas notes as she gives a brief rundown of a typical Catholic Charities Diocese of Baton Rouge refugee meeting before informing another volunteer that she will bring refreshments for that night's course on getting a Louisiana driver's license. "Who doesn't like something to eat?"
It's true. The sharing of a meal is a gesture of goodwill that transcends beliefs, cultures and languages. It's a gesture that acknowledges a common humanity and, according to Namikas, welcomes a closer connection with all those who participate.
"When you go to someone's house, the first thing they do usually is offer you something to eat and drink," Namikas says. "Sharing food invites someone into a real friendship."
Establishing these real friendships is at the heart of Namikas' mission as a refugee volunteer with Catholic Charities. For her, it's not enough to simply coexist with those resettling locally, occasionally offering the basic assistance necessary to get them through the day, week or month. Rather, it's about hearing each other's stories, discovering common interests, engaging with new ideas and developing an appreciation for all that diversity provides to the local community.
"Spending time with refugees is tremendously rewarding from so many angles," Namikas says. "They add so much to our community and are such an asset, offering new ideas and points of view. When we're welcoming to them, we are showing them what our community is about."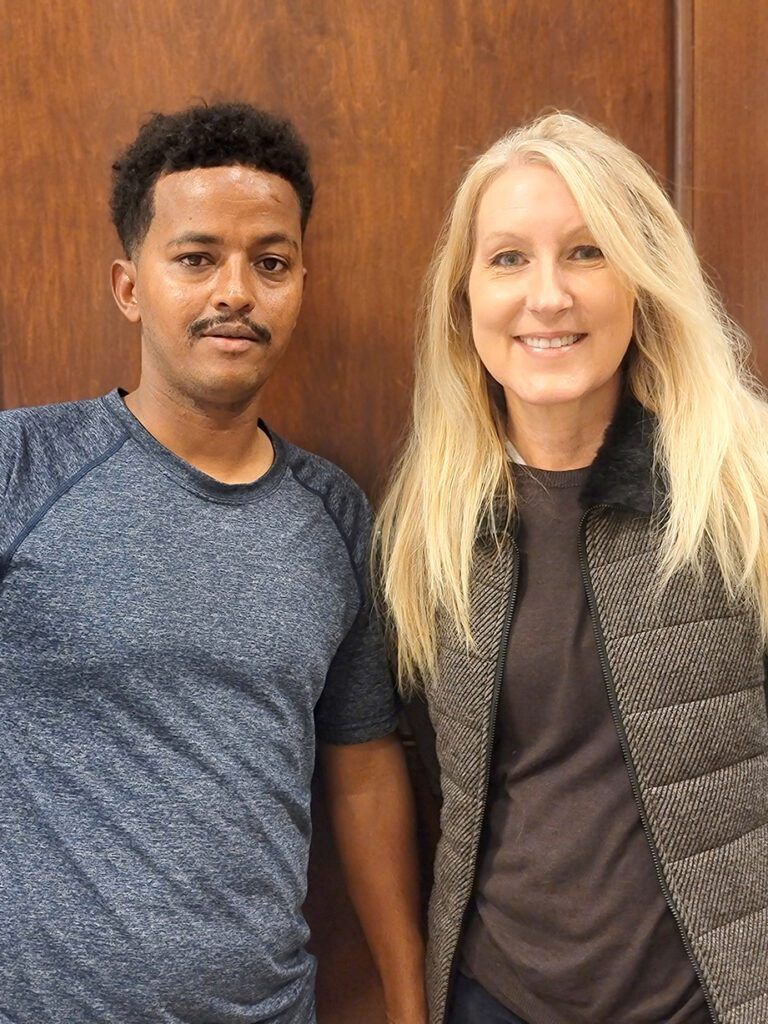 Since she started volunteering with Catholic Charities in 2017, Namikas' role within the refugee program has evolved from her working with a single Eritrean family to her coordinating dozens of volunteers amid the influx of Afghan refugees last year. As an immigrant herself, originally from Canada and moving to Baton Rouge in 1998, and a world history professor specializing in international affairs, Namikas brings a unique perspective that allows her to connect with refugees of all backgrounds on a deeper level, as well as offer advice to volunteers to allow them to better serve the people they're working with.
"All refugees are different and have very different needs," she explains, noting that she and the other volunteers help individuals with everything from opening a bank account to navigating the local school system to understanding south Louisiana's unique culture. "Having a background in world history, the refugees are sometimes surprised that I know a thing or two about their home country. It definitely helps them warm up to me, and it helps me help them when I know a little something about where they're coming from."
But in many circumstances, Namikas has gone far beyond "a little something." Inspired by the family she first worked with back in 2017, Namikas traveled to Ethiopia in 2019 to work with a program aimed at educating Eritreans in refugee camps there. The trip also helped her glean insight into the region and the people there, who have become such a large part of the refugee community in Baton Rouge.
It is through her connections with the local Eritreans that she is engaging on her biggest volunteer-based project yet: helping an Eritrean refugee named Hadish Mehari write his memoir, chronicling his life and experiences escaping from his home country.
"I want to give a voice to others and help people understand," explains Mehari, who has been in the United States for 12 years. "When I met Lisa, she was just different. She understands so much, and I know she really wants to help me tell my story."
"It's been fun to write again, and put things in the context of history," Namikas adds, noting her first book Battleground Africa, which evolved from her master's dissertation. "But I also want to make sure the meaning is in there. I want to convey his feelings, and that has made this project more challenging but more rewarding."
Last June, Namikas was chosen from some 300,000 volunteers nationwide as Catholic Charities USA's 2022 Volunteer of the Year. The award speaks to the level of dedication she has to those she serves, but also to the ways in which she has inspired those around her.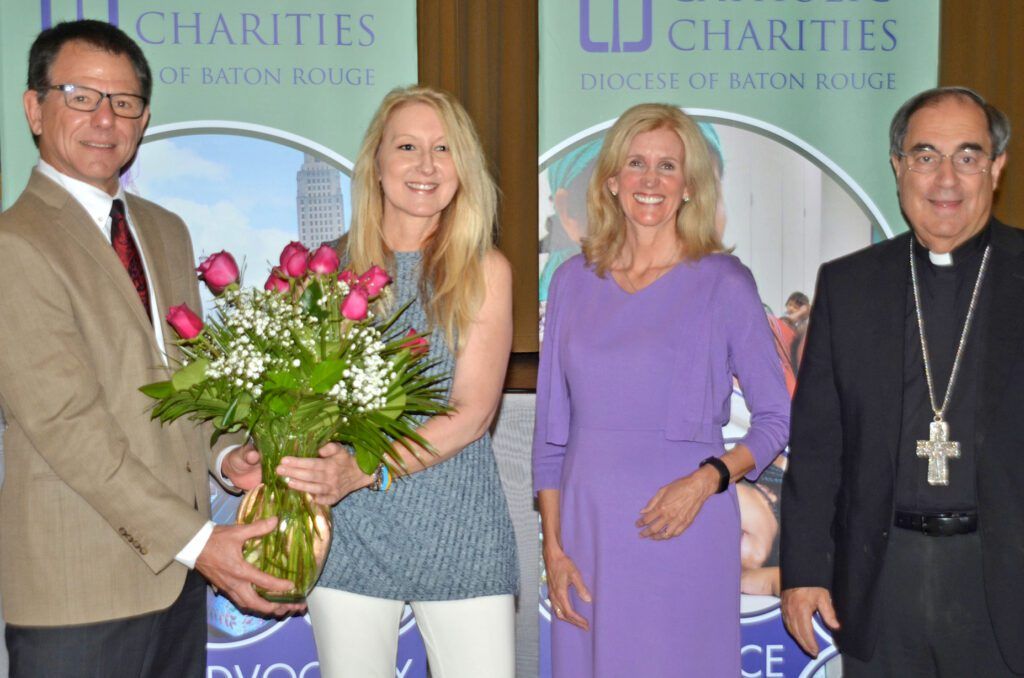 "I'm not sure where Lisa gets her energy but it seems as bottomless as her compassion," Catholic Charities Diocese of Baton Rouge executive director David Aguillard says. "That she was chosen from among thousands of volunteers across the country is a testament to her dedication to those most in need. Lisa makes our community better."
And the proof of that is in the engagement of those volunteers that Namikas has worked with over the years.
"Lisa makes me want to strive to be better," says fellow Catholic Charities volunteer Whitney Graves, noting that she was inspired to take on a bigger role with the Afghan refugees after working with Namikas for a few months. "She wants to make these people feel loved, and you can really see the impact that has. It makes all the difference."
The plaque in the Catholic Charities front office that reads "Home of 2022 Catholic Charities USA Volunteer of the Year: Lisa Namikas" hasn't inflated Namikas' ego, though. She says the distinction has inspired her to work harder, both for the people served by the organization's programs, as well as her fellow volunteers.
"Recognizing other people's skills and helping people reach their goals is so rewarding," Namikas says. "And having people say that I inspired them to make a difference is just the icing on top of the icing on the cake."