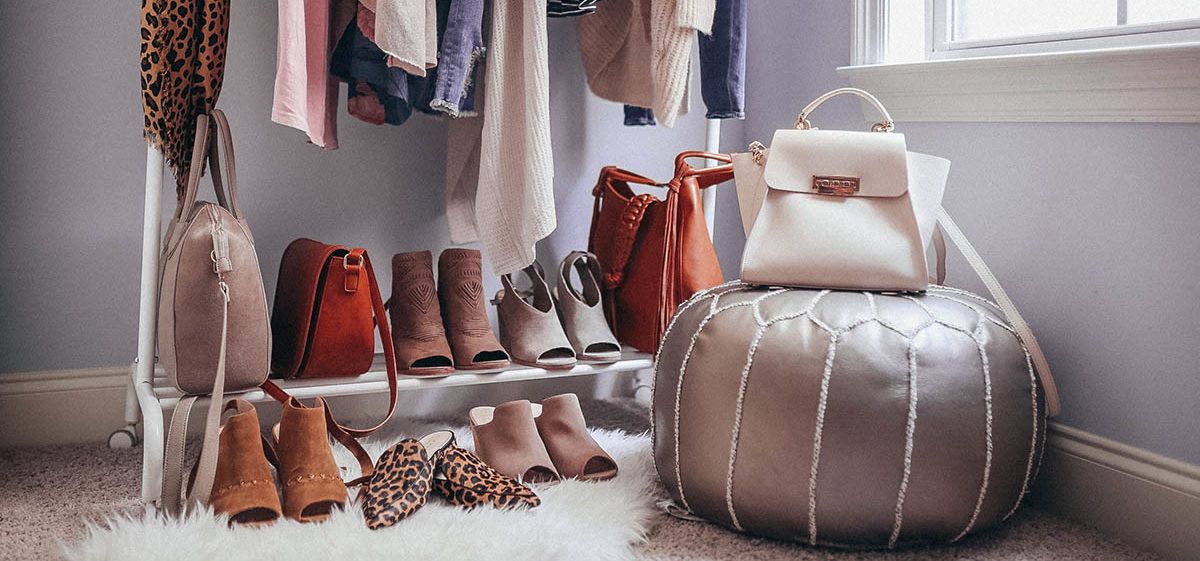 Wardrobe envy: Inside blogger Krystal Faircloth's dream closet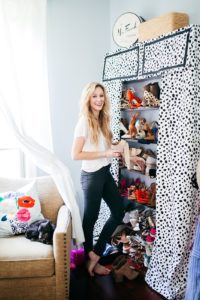 It's what every girl wishes for. A sprawling room with rows of shining cabinets, perfectly placed racks and countless drawers filled with trendy tops, chunky heels and delicate jewelry. And while Carrie Bradshaw may have given us unrealistic expectations with her massive closet in a New York City apartment, the desire to transcend the sliding doors and minuscule hanging space of typical closets remains. For blogger Krystal Faircloth of A Pinch of Lovely, her closet dreams have become reality with a styled guest-room-turned-wardrobe that not only looks amazing, but performs a practical function in her fashion blogger life.
"Once I decided to blog full time, I really needed to dedicate a larger space to serve as a closet and office space," says Faircloth. "So we repurposed an unused guest room using a customizable closet system."
And the results of this room conversion are more than just a few makeshift shelves and hanging space. Complete with a brightly colored rug, display shelves and even a special rack for planning individual outfits, this closet is as functional as it is beautiful.
"Here I can sort by season and quickly pull when an item goes out of stock," explains Faircloth, who showcases her perfectly planned yet effortlessly styled outfits on her blog and Instagram daily. "The beach totes on top also serve as storage bins where I can keep seasonal items like swimsuits and coverups."
For Faircloth, the most important part of a closet, however, is keeping everything visible.
"The phrase 'out of sight, out of mind' also applies to your closet," says Faircloth. "If you can't see it or easily find it, you're likely not going to ever wear it."
We all have that shirt from two years ago that still has the tags or those shoes that got pushed to the back and haven't been worn since. And while Faircloth styles her looks professionally, the urge to fall into the cycle of the same few pieces is just as real for her as it is for the rest of us.
To fight the monotony of the same few sweater and jean combinations, Faircloth suggests displaying the items in your closet as if they are works of art lining the walls. This will give pieces the opportunity to catch your eye while also inspiring you to mix it up on a normal basis.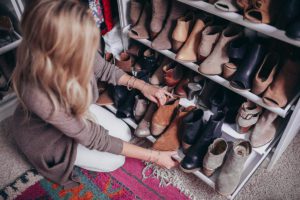 "I like to keep shoes and accessories easily viewable because there are many instances when I will start planning an outfit with the shoe first," says Faircloth whose own shoe collection is definitely something to envy. "Not to mention they're so pretty, they sort of become a part of the decor!"
And one thing to keep in mind, even with a closet the size of a full-size room, is that purging items once in a while is a necessity. That shirt that has been washed one too many times or those jeans that haven't fit since 2014 are taking up valuable space in both your closet and your mind. As pieces build up, it becomes harder to store new pieces as well as to revisit old ones.
"Not only does a clean closet give you major feel-good vibes," says Faircloth, "it also makes it so much easier to get dressed. Keep items that are your closet staples but donate the ones you keep telling yourself that you'll bring to the tailor but never do."
So give your closet, no matter how small, a little bit of TLC and you'll create a space that will inspire much more than just your outfits.
For more organizational insight and outfit inspiration from Krystal Faircloth, visit her blog here or follow her on Instagram at A Pinch of Lovely.