Trend: Arianne Bellizaire draws attention in the interior design world
Photos by Melissa Oivanki
In person and online, Arianne Bellizaire is drawing attention in the interior design world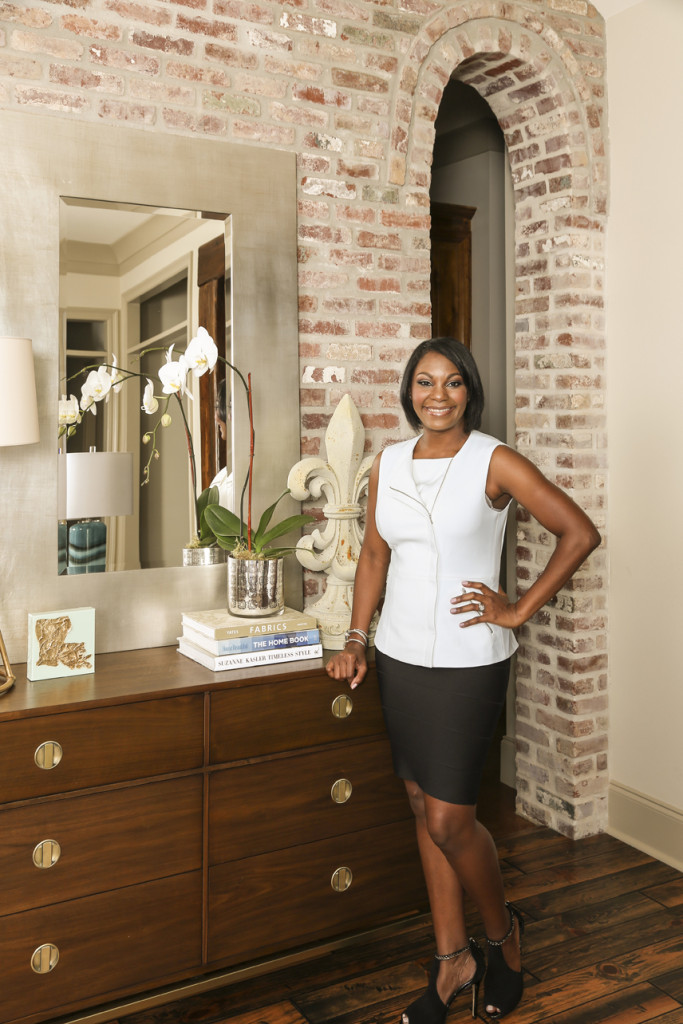 The world may have lost a lawyer, but it gained a woman who loves her job.
Interior design professional Arianne Bellizaire reassessed her career plans as a young college student after a job fair recruiter let her in on a little secret: Bellizaire's political science major and law school aspirations were only marketable if she wanted to become an attorney.
What were her plans if she decided not to go to law school, the recruiter asked.
The more Bellizaire thought about it, the more she realized she didn't have a passion for law. "It was a great thing that came out of this moment with me thinking my world was over," she says.
Bellizaire, whose design work has been featured in Good Housekeeping and who writes a popular blog called Inspired to Style, didn't turn to design right away, however. Instead, she finished at LSU in 2001 with a communications degree.
"It was never on my radar," she says. "Design wasn't something people I knew paid for. It was a luxury."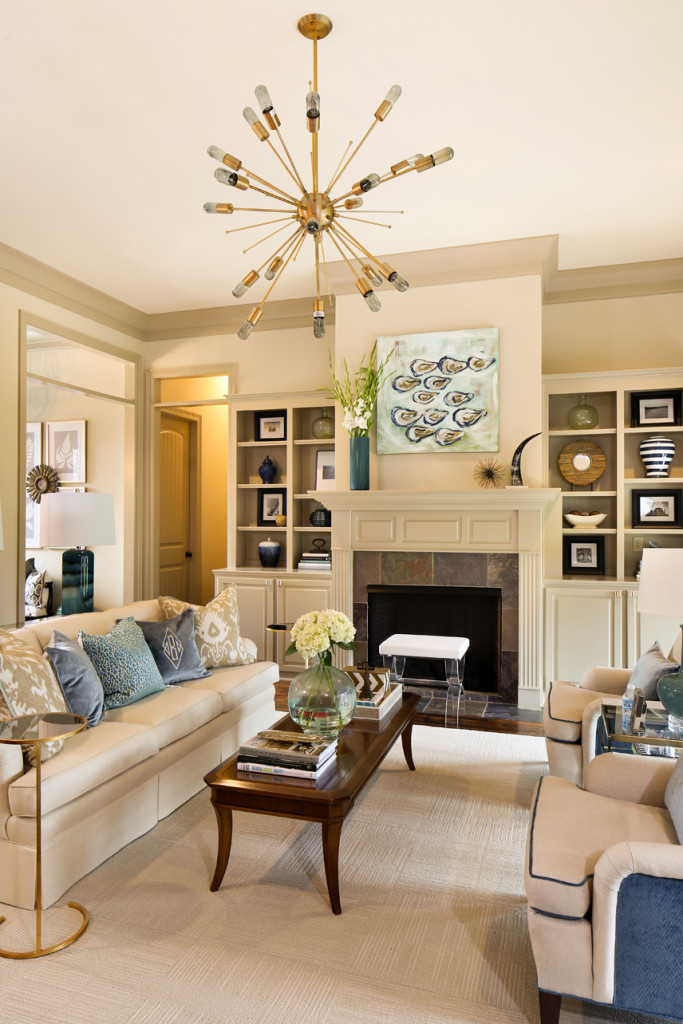 Today, people do pay Bellizaire for her down-to-earth styles and sharp eye for trends.
Although she took the long road to get here, Bellizaire, 35, has developed a global following with her blog's how-to videos, functional but glamorous projects, and simple instructional posts, all with the aim of helping the average homeowner overcome his or her own design challenges.
"I love teaching and I love learning, and I think that's something that comes naturally to me and resonates with my clients and family," she says.
This fall, Bellizaire will return to High Point, North Carolina, to attend High Point Market, the largest furnishings industry trade show in the world, as a 2015 Style Spotter, one of only a handful of experts chosen from around the country for the role. "It's a huge responsibility and a huge honor," Bellizaire says.
Each Style Spotter attends both the spring and fall High Point Markets, always in April and October, and picks out about 25 of the markets' top products. Vendors and manufacturers vie for the most Style Spotter tags on their products, and these winners are pinned on the market's social media boards, Bellizaire says.
Michelle Jennings Wiebe, Style Spotter Emeritus and High Point Market board member, says the Style Spotter selection committee looks for designers with a large social media presence, usually with active blogs like Bellizaire's, and unique experiences and personalities.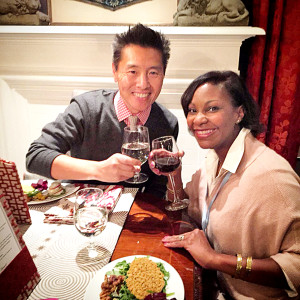 Out of nearly 100 applicants, the committee selected Bellizaire and seven others from different regions across the country to be named as Style Spotters.
"Arianne has amazing enthusiasm for design," says Wiebe, president of the Florida-based design firm Studio M Inc. "It's contagious. Just look at her beautiful smile."
Although Bellizaire's interior design career started late in life, home décor was an interest beginning in her youngest years. Born in Metairie, she grew up on New Orleans' West Bank in a humble home shared with her parents and two siblings. Bellizaire was always rearranging the furniture in the room she shared with her sister and even persuaded her parents to let her paint the room bright pink.
After excelling in her communications studies and later earning a master's degree in political communications at LSU in 2004, Bellizaire planned events, managed corporate sponsorship programs and developed marketing and advertising plans for several corporations. She and her growing family moved to Houston for her husband's work in 2008, and Bellizaire soon found herself a stay-at-home mom caring for two young children. She found fulfillment decorating her new home, and eventually friends asked her to help them decorate their houses.
Finally, a friend suggested Bellizaire start her own interior design business. With no formal training, Bellizaire knew she needed to step up her game and "went into information-gathering mode," she says. She took several online certification classes and attended as many design conferences as she could.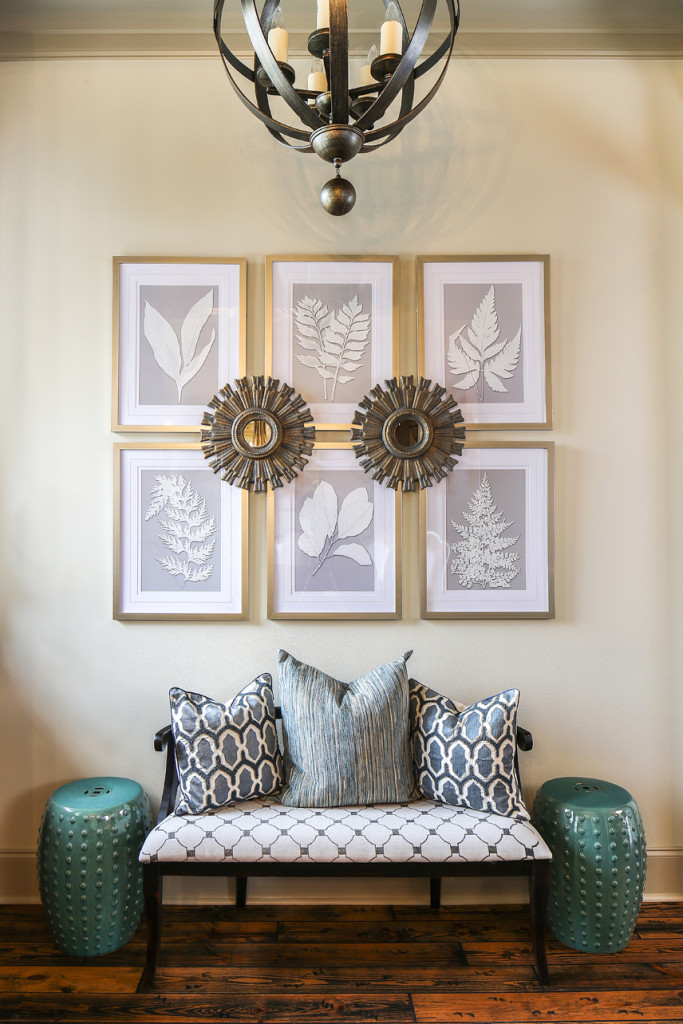 "Between the accreditations I received, the connections I made, and the mentors I made from other designers, that's what built my business," she says.
She began blogging as a way of journaling about her projects and tracking what she was learning. As Bellizaire and her family moved back to Baton Rouge just over a year ago, she began working with The Design Network, an online video streaming channel, to produce short interior design videos.
The timing was "horrible," Bellizaire says, but she accepted the challenge, and her first videos centered on moving into their new house in the Carriagewood Estates neighborhood.
Bellizaire's online readership skyrocketed after these Design Network videos were released. "Because video is so powerful, you combine video with a written blog … it's magic," she says.
Traveling to High Point this month will help Bellizaire identify current design trends, many of which she notes were popular many years ago and are now being reintroduced. Colors like burgundy and mint green, huge in the 1980s, are coming back with a fresher look, she says.
In south Louisiana, a region usually slow to implement design trends, warm textures and rich browns have made kitchens comfortable and homey for years, Bellizaire says. But she predicts new trends traveling from California will turn kitchens lighter and brighter with muted gray palettes.
"Midcentury modern is very, very hot right now," with people craving, hard, clean, streamlined looks, Bellizaire says.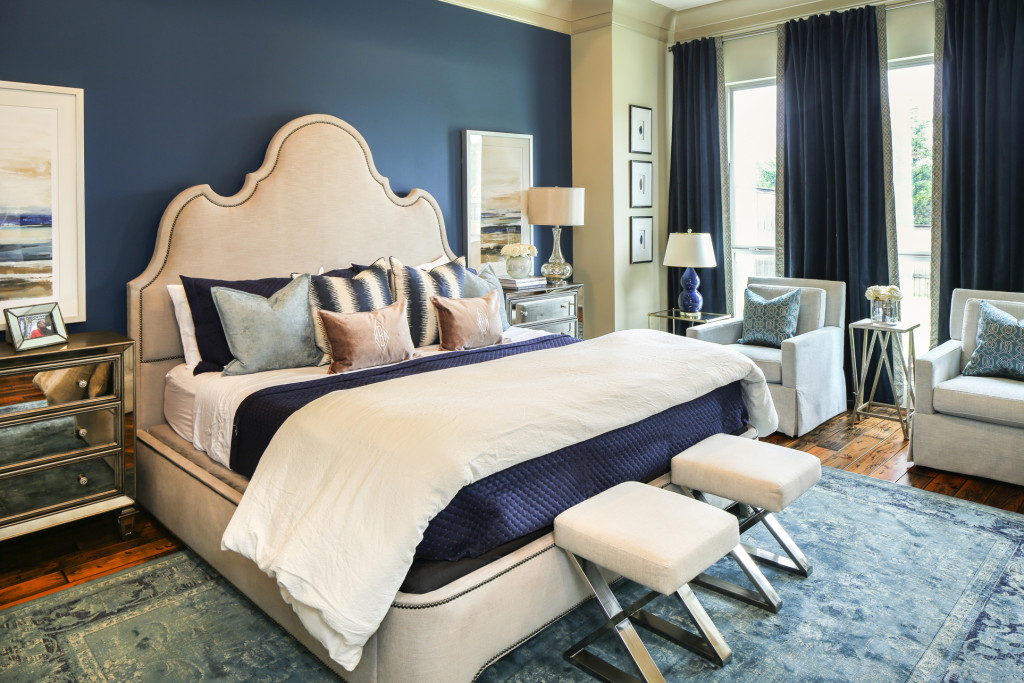 As for accents and decor, Bellizaire predicts a fresher color palette in light pastels, including lavender and lilac with plenty of natural materials. Limestone coffee and end tables and agate wood finishes will be popular, she says.
For some first-time home decorators, however, the issue won't be deciding which hot trends to follow. The real problem is knowing where to start. Bellizaire knows a condition she calls "analysis paralysis," when it becomes too overwhelming to make any decisions or even to know where to start, is real.
To move forward with design plans, Bellizaire first recommends calling a professional if you wish to make major structural changes or upgrades. Her second piece of advice is to know your budget and then determine how to maximize it. For instance, if you are refreshing a space and need a new sofa, purchase a high-quality piece of furniture finished in timeless upholstery so you don't end up regretting a sofa that will go out of style in a few years, she says.
"You may not have much of a budget, yet that one piece can transform your space," Bellizaire says. ■