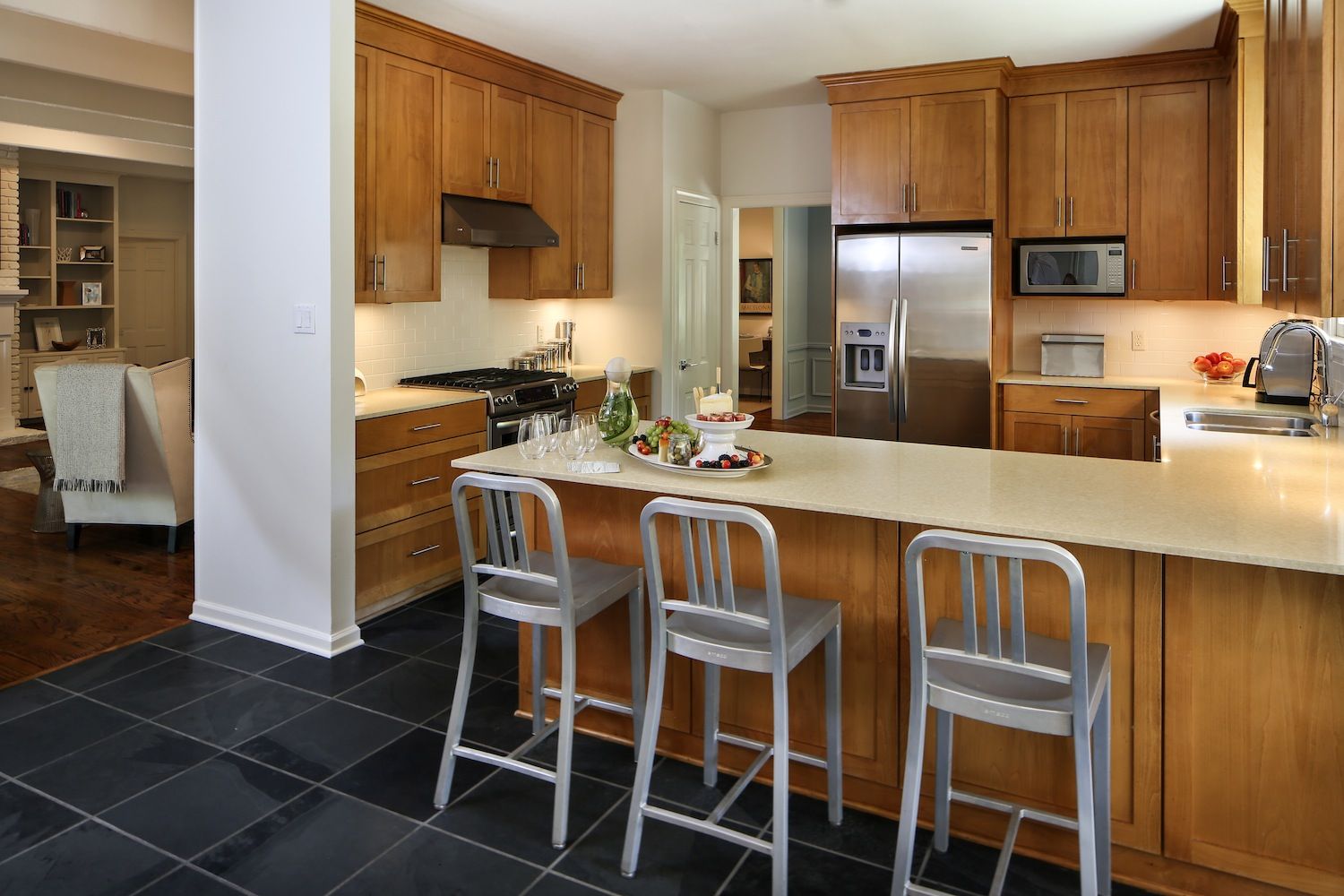 This kitchen is closed: Rethinking wide open spaces
When Colleen Waguespack and her husband Stephen were searching for a house in Baton Rouge eight years ago, she was struck by the number of properties that featured open floor plans. The majority of kitchens the Waguespacks saw spilled into living areas, a design scheme that has been well-established in the United States for the last 20 years.
It was exactly what Waguespack, an interior designer with New Orleans-based firm Holden & Dupuy, didn't want.
"I never liked the open floor plan," says Waguespack. "I wanted a house with an older, more traditional floor plan with actual rooms and defined spaces.
The Waguespacks, who were returning to Louisiana from Washington, D.C., found what they were looking for in a Woodstone residence that had escaped major renovation. The original kitchen and breakfast area remained intact; the walls were never eliminated for the sake of openness. It gave Waguespack the chance to focus solely on aesthetic improvements before moving in. She integrated a sleek, streamlined look that mirrored her collection of midcentury modern furnishings; and she added clean lighting, Caesarstone quartz countertops and new cabinets. A bar and breakfast area provide extra space in the kitchen so it isn't cramped, but it is completely removed from the home's living areas, and their TVs and sofas—exactly how Waguespack likes it.
She isn't alone. While the open floor plan remains a dominant theme in new construction and in many renovations, an increasing number of regional homeowners are considering the value of a kitchen that has its own identity, says Angela Poirrier of Acadian House Kitchen and Bath Studio in Baton Rouge.
"I see that being a definite trend," says Poirrier. "I think we went from opening up compartmentalized' homes to realizing that there are some problems that get introduced if it's too open, like noise and clutter." Moreover, says Poirrier, it's expensive to take walls down, and you end up losing valuable wall and storage space. It can make it difficult to place furniture and artwork and to have enough room to store dishes and kitchen items.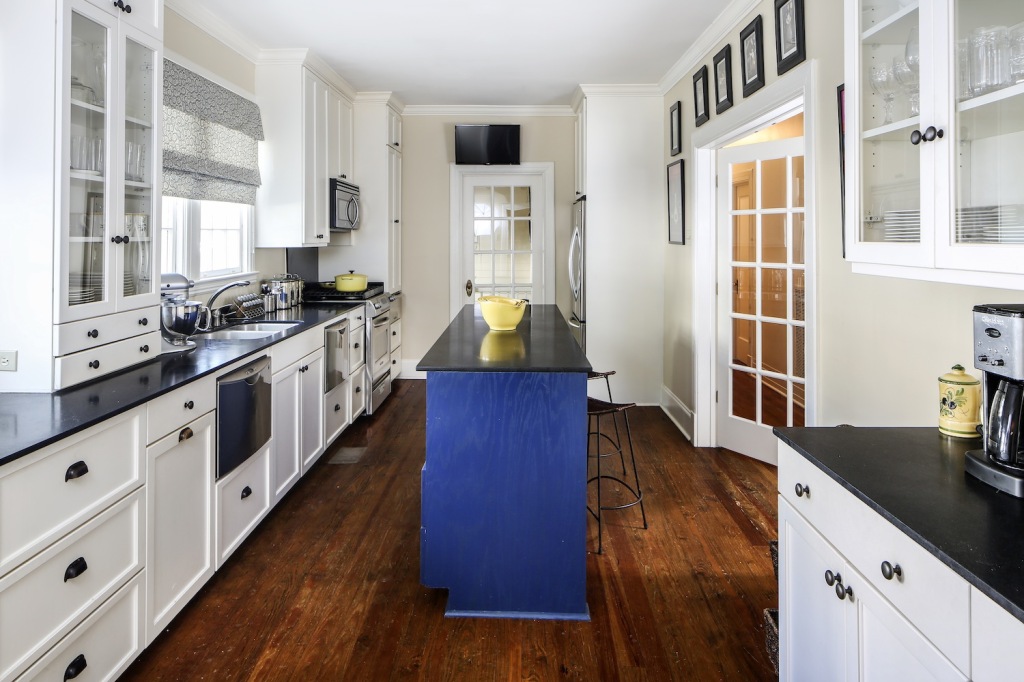 Like Waguespack, Garden District resident Katharine Dore says she was drawn to her current home because it featured defined rooms and a kitchen positioned away from the house's living spaces. She says she and her husband, who are young professionals in their 30s, are the exceptions among their friends, most of whom prefer open floor plans.
"You walk in our front door, and the kitchen isn't the first thing you see. I really like that," says Dore. "It was also important to us to have walls for artwork."
Poirrier advises homeowners to consider other ways to create usable space before they commit to knocking down walls. Making minor adjustments, including adding cabinets to the ceiling or creating useful areas, might solve problems without introducing new headaches, she says.
College Town homeowner Karen Hornsby actually created more walls in her kitchen by closing off openings and was able to enhance the function and aesthetics of the space.
Hornsby and her husband moved into their Amherst Drive home four years ago after years of living in Miami. She was drawn to the neighborhood because of its walkability and older home charm. The kitchen wasn't large and would have tempted many buyers into opening the wall between it and the dining room. However, the Hornsbys like its slight separation from the home's appealing living areas. They renovated large parts of the house and added a second floor, but they left the footprint of the kitchen largely intact, redecorating it with new cabinets and countertops, and walling in two of the three doorways that led into the space.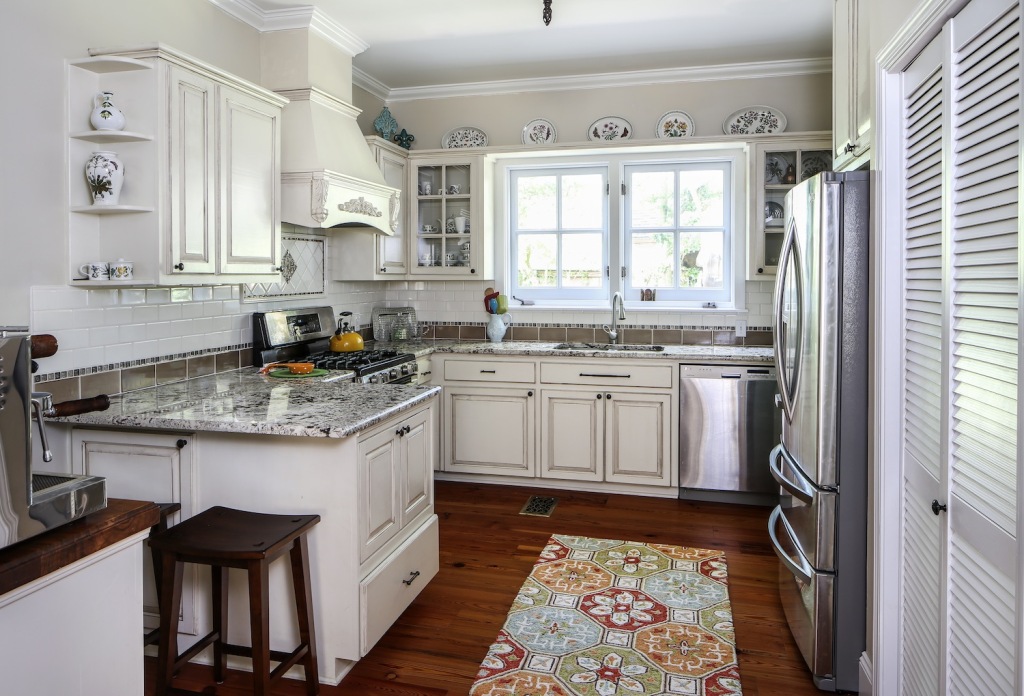 In one instance, eliminating the doorway allowed Hornsby to add a good-sized pantry. In the other, it enabled her to create a coffee bar with a full cabinet and countertop that could accommodate an espresso machine and coffee service area. The kitchen is big enough for the Hornsbys to enjoy their breakfast at the counter, and there's plenty of room for prepping meals. They throw a couple of big parties a year, and their guests gravitate to several other quadrants in the house that foster conversation besides the kitchen.
"I like creating cozy spaces," says Hornsby. "I think you can get too open."
Designer John Guillory of Custom Home Designs says that about half of his clients want to keep kitchens intact rather than taking down walls. Noise is a big factor, he says. Washing dishes, chopping vegetables, and selecting pots and pans are all noisy activities, and many families don't want that intrusion in the living area.
Even some parents of younger children are finding that the open floor plan has its drawbacks, says stay-at-home mom Haley Nassif. The mother of five children ages 12 and under and her husband recently moved from new construction in White Oak Landing to a 1928 Greek Revival home in the Garden District because they wanted distinct rooms. The Nassifs' kitchen is an ample eat-in space, but it's far removed from the home's living areas.
"I was specifically looking for a house that did not have an open floor plan," she says. "I got so tired of kids' toys being everywhere. And the smell of whatever I was cooking was all over the living room."
There's a place for the open floor plan, says Waguespack, but it's best use is probably in a vacation home or camp. "People go to places like Watercolor, Florida, where they see these fabulous open floor plans, and that's where they work best. You don't want to be separated from your friends or family when you're on vacation."
But for everyday life, Waguespack says, there's value in rooms that have clear purposes.