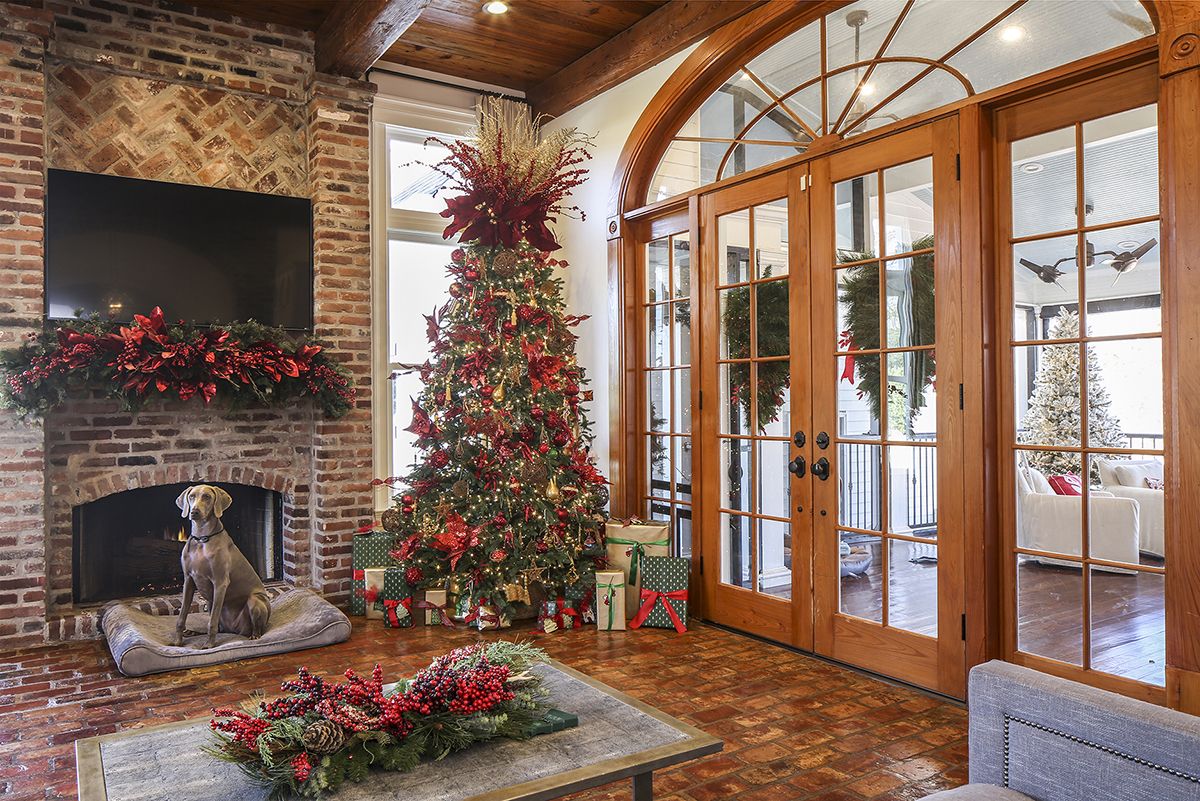 The more the merrier: No room or outdoor space is untouched by the Christmas spirit at the Zachary home of Heather and Brad Schaeffer
---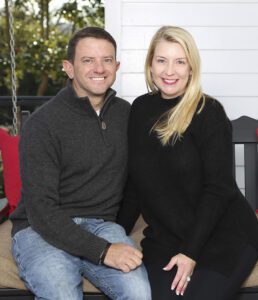 When the calendar turns to December, it's all about family traditions for Heather and Brad Schaeffer and their daughters Regan and Greysen. Each year, they load up the car for a holiday trip, ready to experience far-flung celebrations and immerse themselves in unique decorations. Back home on Christmas Eve, they always meet extended family members for an early dinner before attending the evening Christmas Eve service at First Baptist Church of Zachary. 
Over the past several years, the family has also firmly established a new holiday tradition: the transformation of their Zachary home into a full-fledged winter wonderland. There are dozens of Christmas trees indoors and out, yards and yards of shimmering ribbons and garlands, and plenty of fluffy "snow."
All of this holiday magic is part of the Schaeffers' focus on enjoying the season with the ones they love. "Entertaining and sharing our home with others during the holidays—and all year long—is our absolute favorite thing to do," says Heather.
But filling a house with hundreds of ornaments and twinkling lights is no easy task, which is why the Schaeffers have called upon decorator Melissa Laney to spearhead the project since 2015, the year after they purchased this 1970s-built home. Prior to moving here, the family had lived on the Northshore and then in the Copper Mill neighborhood, but they embraced the newfound serenity of this sprawling property. The spacious grounds, they knew, would also make the perfect backdrop for a December scene straight out of a Christmas carol. Cue the sleighbells!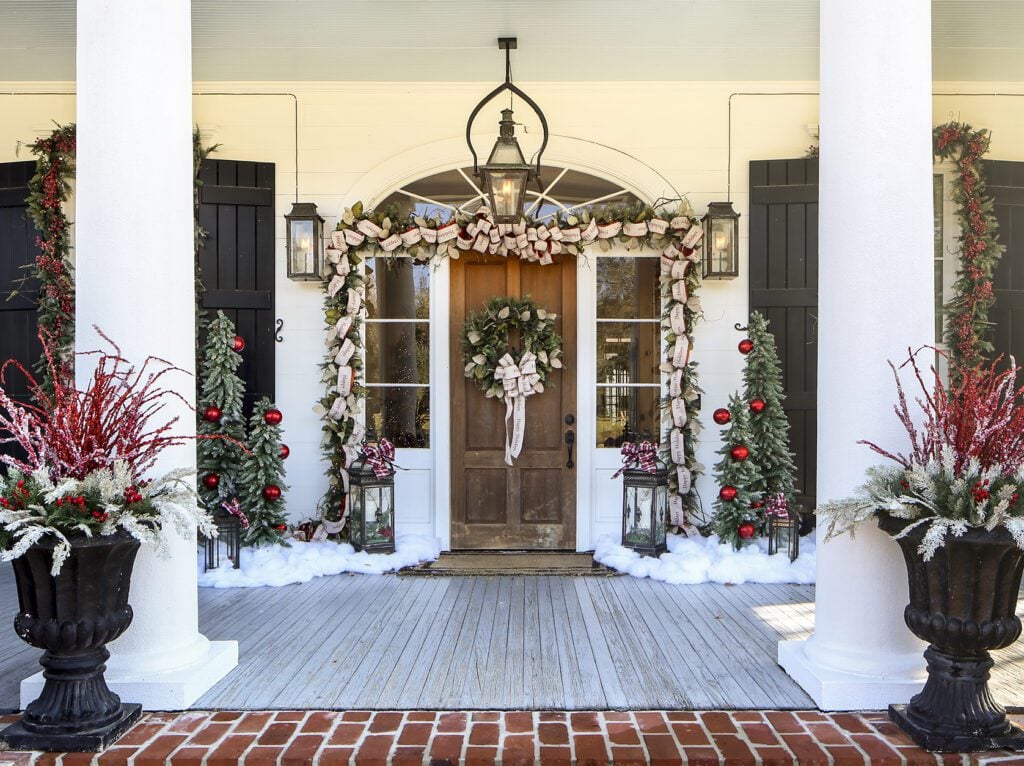 For Melissa, the Schaeffer home is a big blank canvas on which she brings her artistic seasonal visions to life. The decorator began by trimming just two trees here, and she gradually added more and more details to the festive finery each year. Melissa's holiday work on this home and at other local residences and businesses is something she was practically born to do. "I've always been into decorating and design," says Melissa. "I remember my mom teaching me how to make a bow when I was little, and from that day forward I have always loved decorating for Christmas more than anything."
With "supply chain" as the buzzword for 2021, more and more homeowners have started picking out their holiday décor early this year, but even pre-pandemic, Melissa has always been a proponent of preparing—and shopping—well in advance of the cooler weather. 
"I try my best to plan ahead of time every year," Melissa says. "I start ordering supplies in July or August, and I shop local as much as possible." She rattles off a long list of favorite local resources for Christmas decorations, including Billy Heroman's, Peregrin's, The Royal Standard, Louisiana Wholesale Florists, Envy Interiors, Silks & Crafts, and Roussel's.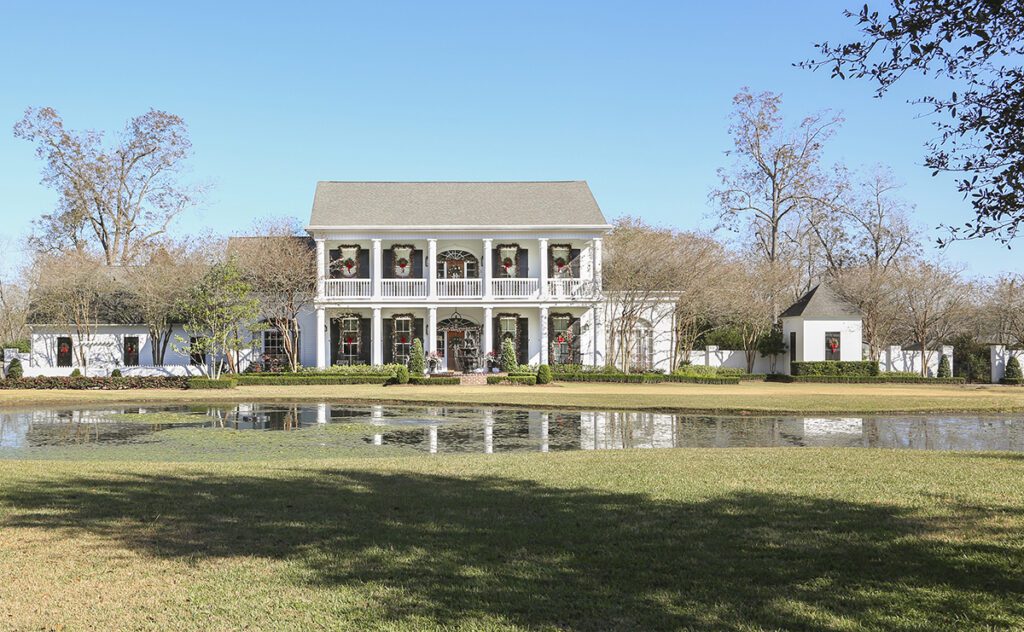 When it's time to actually put all of the pieces together, it takes Melissa and a team of four about four or five 12-hour days to complete the indoor and outdoor holiday scenes at the Schaeffer house. "It's a lot of work, but it's totally worth it in the end," Melissa says. 
Amidst all the garlands and wreaths and sparkling details, there's one thing you won't typically find in a Melissa Laney-decorated holiday home: a fresh Christmas tree. And there's a good reason for that, she says. "They typically don't last as long, especially when they're placed outside, where it can still be pretty warm in our area during the winter," she says. "I just don't feel like you're getting enough bang for your buck." 
But not just any artificial tree will do—she tends to select those designed to resemble Douglas or Noble firs. "They look the most real," she says. "I sometimes add scented sticks from Louisiana Nursery and even a few fresh clippings if they're having a party; that makes it really smell like Christmas." 
The Schaeffers say they especially like the way Melissa's decorations transport them to a holiday frame of mind from the instant they get home each day. "We love the decorations on the porches that create a snowy forest feeling," Heather says. "They really set a celebratory, yet calming, mood when walking into the house from outside."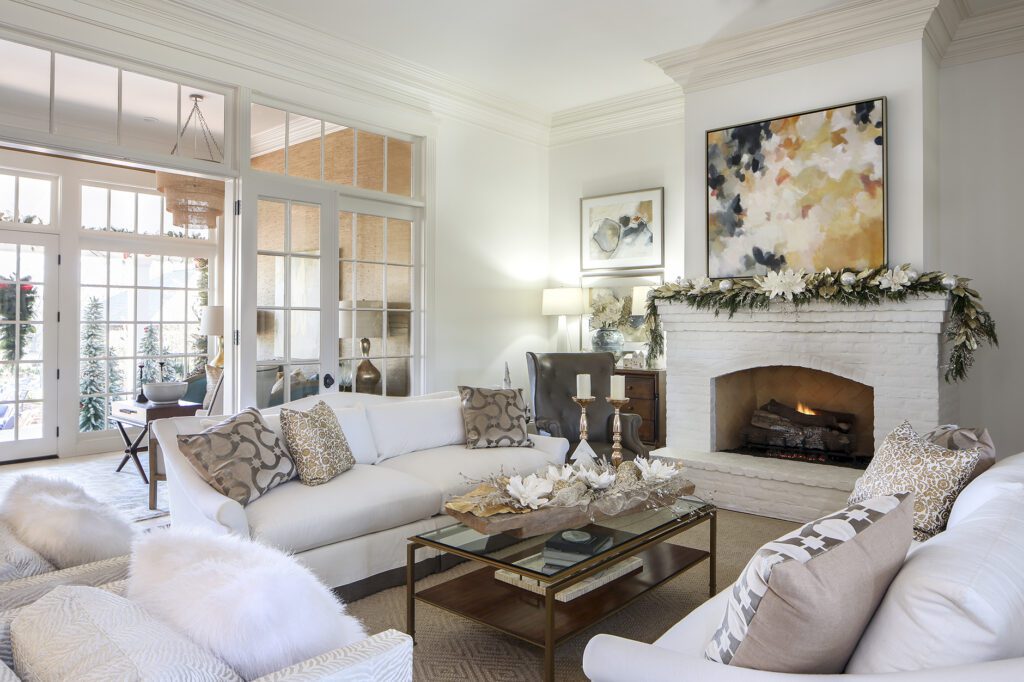 After all, togetherness—with not just the four human family members but also their three dogs Steele, Florence and Dior and the many friends who enter these doors—is what makes their holiday traditions worthwhile. "We are a Christian family that truly looks forward to the holidays to celebrate the birth of our Savior," Heather says. "Our faith is at the forefront of our lives, and this time of year gives us further opportunities to share our faith and our home with others."
What goes up must come down, of course, and after the calendar page turns to January, Melissa also assumes the responsibility of un-decorating many of her clients' homes. "That way, I can label and store everything properly so it will be ready to go the next Christmas," she says. "I had one client who used to wrap the whole decorated tree in Saran wrap and just put it in storage for the year." 
Though Melissa takes on non-seasonal interior decorating and remodeling projects year round, she has a special fondness for her holiday projects. It's a tradition she looks forward to every year. "I enjoy bringing joy to other people," she says. "That's why I like it. It's not about how much money they spend or what ornaments they have. It's about how happy they are when they come home and see it."
---
To see more from this home, check out our gallery below: