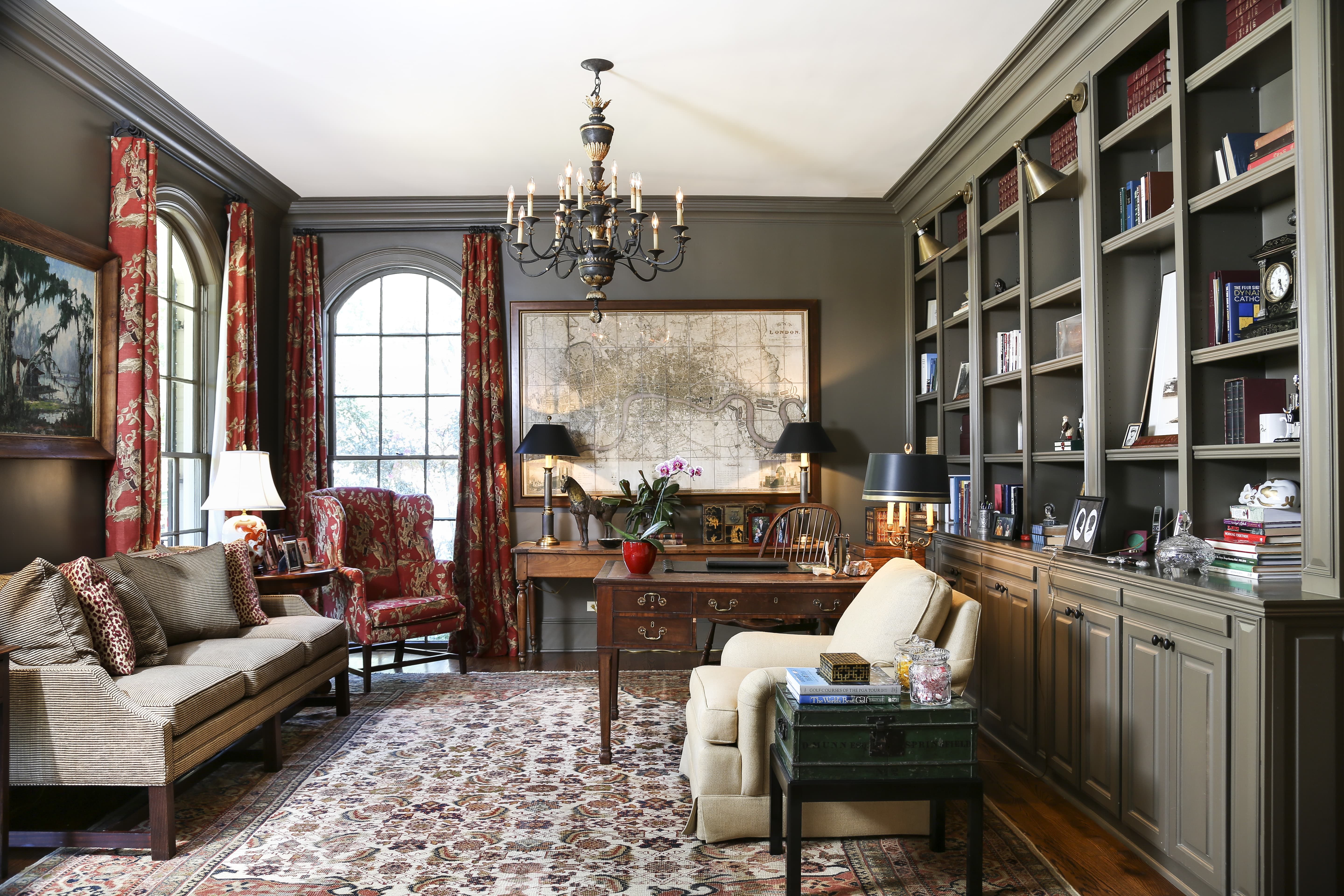 Stylish studies bring a wow to working from home
In this day and age, with ever-improving technology and changing ideas about working from home, the concept of an in-home office space has become increasingly popular with busy parents and professionals. Perhaps a working mom needs a space to finish the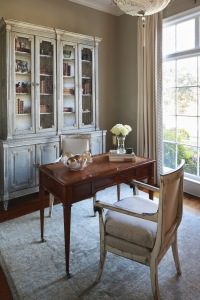 workday after picking her kids up from school. Or maybe a doctor needs a more secluded, quiet room to type out papers and articles, away from the hustle and bustle (or nap-inducing temptations like the living room couch or a king-sized bed). Maybe it's just a small nook a family needs—a place to store cookbooks or drawers of important files in an easy-to-reach place that still maintains a stylish finish and blends in to the rest of the room.
Before converting an existing space into a work-friendly area, certain details must be considered. If you plan to work long hours from home, for example, don't set up a work space in the midst of a high-traffic area like the kitchen or living room, especially if kids or other family members might be using the same space for other distracting activities like watching television or playing games. Then again, if you intend an office space to serve more of an entertaining purpose—a place for kids to use a computer, craft or draw—then maximize the room's use, maybe with longer table spaces and built-ins to hide the clutter and serve as an organizational bonus. Under-cabinet LED lighting and glass doors can also help open up a space that might otherwise be filled with activity.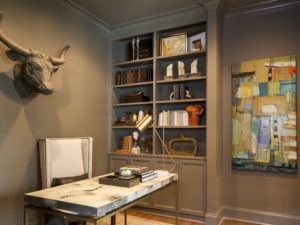 "The function should determine the office's location," says Carol LaCour, a designer at Monochrome Furniture & Design, "whether it's a drop zone for the family or a work-from-home parent who needs privacy and separation. Most home offices today are incorporated into busy circulation areas for ease and convenience, so try to keep them away from view–they're never neat–or incorporate cabinetry to hide clutter."
One mistake people often make when creating space for a home office is pushing a desk into a dark corner of an existing room. Instead, find a space filled with light, and position any desk or work area as close to the light as possible, maybe even directly in front of a window, if possible, to let your eyes stretch their vision and take a break when you look up from the paper or computer. You don't want a home environment to feel like a cubicle—take advantage of blank walls by hanging pictures, decor or storage options that make the space convenient to use and pleasing to be in. Do take comfort into account, though—a high-back, upholstered chair may look great at a casual work space in a living room, for example, but if you plan to burn the midnight oil at home, invest in a chair that won't result in back pain in the morning.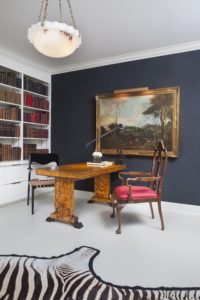 Still, even the simplest of tweaks can turn an average space into a place where inspiration thrives.
"Organization and storage are essential for keeping offices neat," says LaCour, "and extra accessories and an interesting desk lamp can give them personality and style."
Perhaps with a little styling and a taste for what keeps you comfortable and creative, working from home may not seem like such a chore, after all.