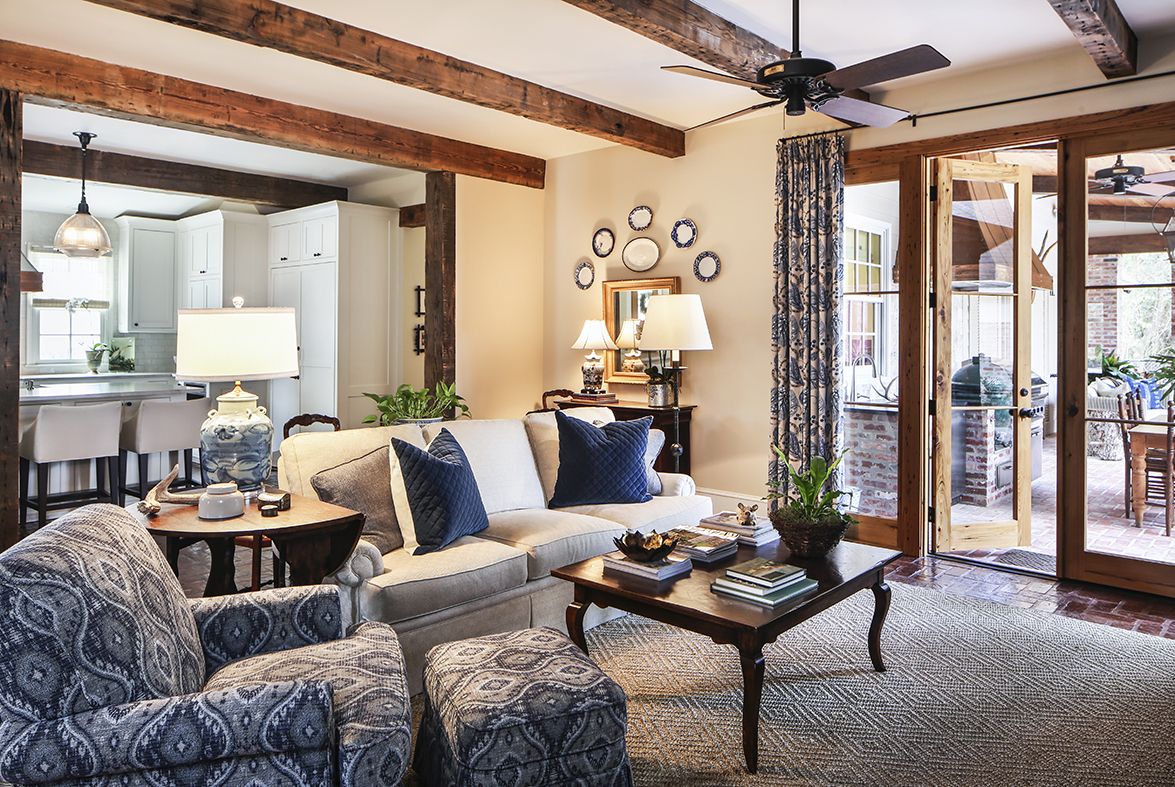 Southern comfort: The Strohschein home is filled with Louisiana design elements
Pollard Estates is that rare kind of neighborhood where multiple generations of families can all live comfortably in close proximity. That's the case for Martha and Steve Strohschein and their clan. Martha grew up in this neighborhood, which was developed in 1956, and her mother still lives around the corner. The Strohscheins have lived in a newer section of Pollard since 1993, and their son now also resides just a few streets away.
"This is our beat," says Steve. "We have great neighbors, and we have always loved it here."
As their two children were growing, Steve and Martha often contemplated an expansion in order to accommodate gathering friends and changing lifestyles without leaving their neighborhood niche. But the years slipped by, and after both kids were grown and gone, they found themselves considering a different kind of home-improvement project.
"We never upsized, so we didn't have to downsize for retirement," Steve says. "All we needed to do was update."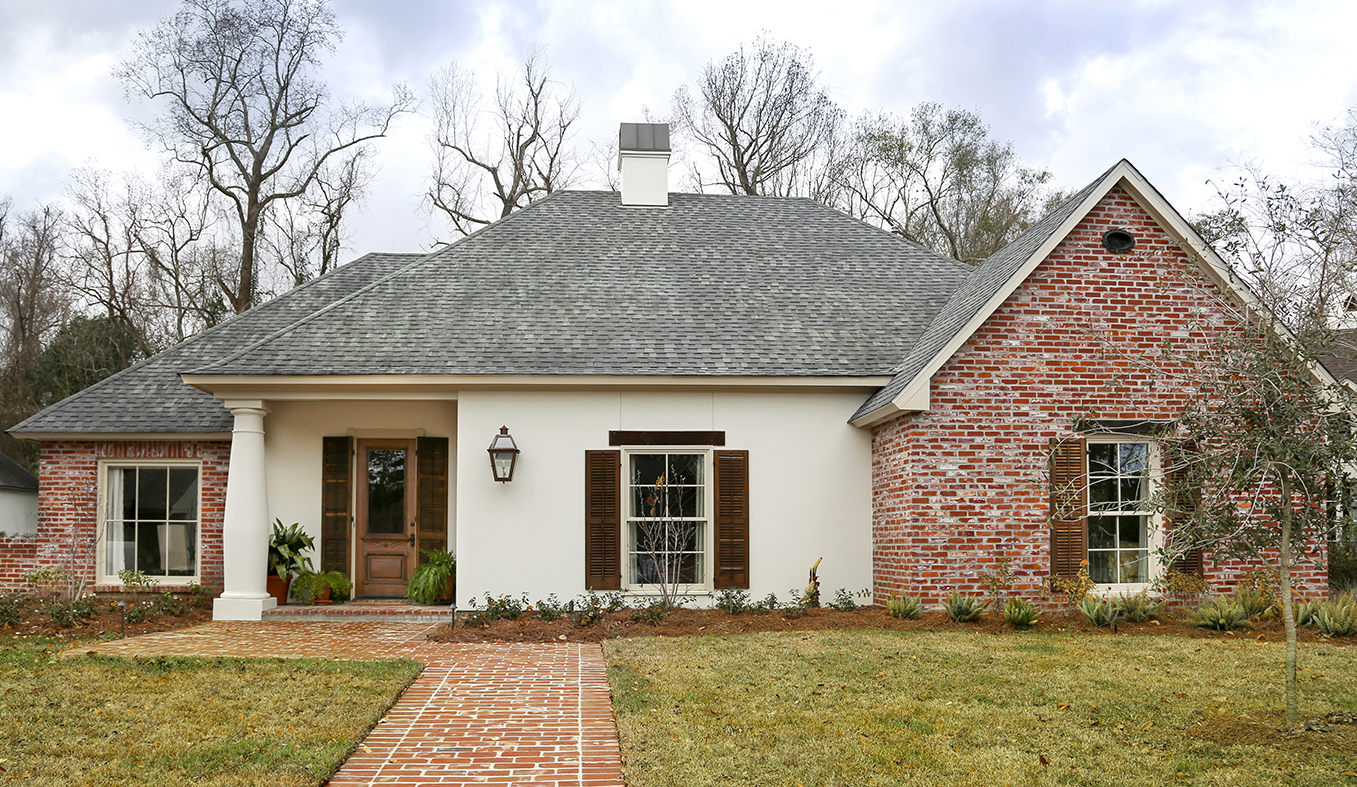 There were a couple of key motivations for the update they sought: to expand and modernize the cramped and closed-off kitchen and to create a casual den or keeping room. "A den was what this house was missing," says Steve.
For Martha, the kitchen was key. "I love to cook, and everyone was always in the kitchen, but we just needed more space," she says. "I also wanted an area that was fully integrated into the rest of the house."
To bring their ideas to life, the couple called on architect Lionel Bailey, contractor Don Ernst, and interior designer Cati Hardy of By Design Interiors. For Hardy, this was familiar ground; she and her husband Michael are longtime friends of the Strohscheins and had also helped them on other design projects, including when they first moved into this home.
"We wanted to honor the architecture and the Louisiana influences but most importantly to create a home that would express who they are and how they live," says Hardy, who worked closely with her husband on the remodel. "They wanted a sophisticated, somewhat more traditional look, but never stuffy."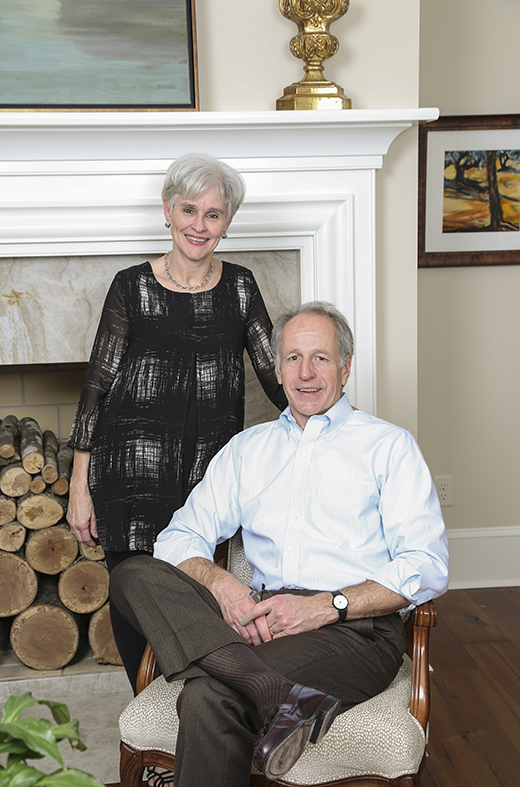 In order to create the new keeping room, the team chose to close in a space that was previously a back porch. But the rear yard wasn't left out in the cold—they also added a new outdoor kitchen, living area and pool, accessible through antique double doors for easy flow when the couple entertains. The new keeping room was left open to the existing living room, and a wall that had previously closed off the kitchen was removed and its opening framed by newly installed old pine beams.
"We created separate conversation areas that could flow as one but also function separately when needed," Hardy says.
Function was the focus in the adjacent kitchen as well, but with equal emphasis on an airy and streamlined aesthetic. Lower drawers—including one for the microwave oven—were installed instead of cabinets, and the sink was moved to the new and larger island. Small appliances found a home either on a countertop in the pantry or, in the case of the new coffee bar, behind double doors. "Martha is a talented chef, and this is a real working kitchen," Hardy says. "The new design lends itself to comfortable and casual entertaining."
Smaller but significant enhancements were also made throughout the house. A walk-through butler's pantry was added between the kitchen and dining room, replacing a dated wet bar that once opened to the living room. A "foofy, short and shallow" fireplace in the living room was replaced by a newer, more streamlined version. The master bedroom was enlarged to include a protruding sitting area that looks out on the pool and backyard, and the master bath went from 1990s-style square Jacuzzi and mirrors to tailored and elegant.
Hardy had no trouble finding the perfect finishing touches for each room, thanks to the couple's ever-growing collection of pieces by Louisiana artists. To the mix, Hardy added layers of textures—think sisal rugs and warm woods—and patterns plus plenty of vibrant color. "The rooms are cozy but not cluttered or overpowering," says Hardy. "It's a blend of refined and casual that comes together to create a cohesive look."
Hardy also included functional accent pieces, including counter stools upholstered in a spill-proof Sunbrella fabric and an antique-look cabinet that accommodates electronic equipment. She dotted the living spaces with gate-leg tables that can be quickly expanded to accommodate last-minute dinner guests, as the Strohscheins regularly have—that's a luxury of life when family members are so near in a neighborhood like this.
"Most of the time, it's more than just the two of us here," Martha says. "That was the real test after the renovation was done—how well the house would function with lots of people here. We had both of our families here during the holidays, and it all flowed wonderfully."
For a closer look at the rest of this home, click on the photos in the gallery below: