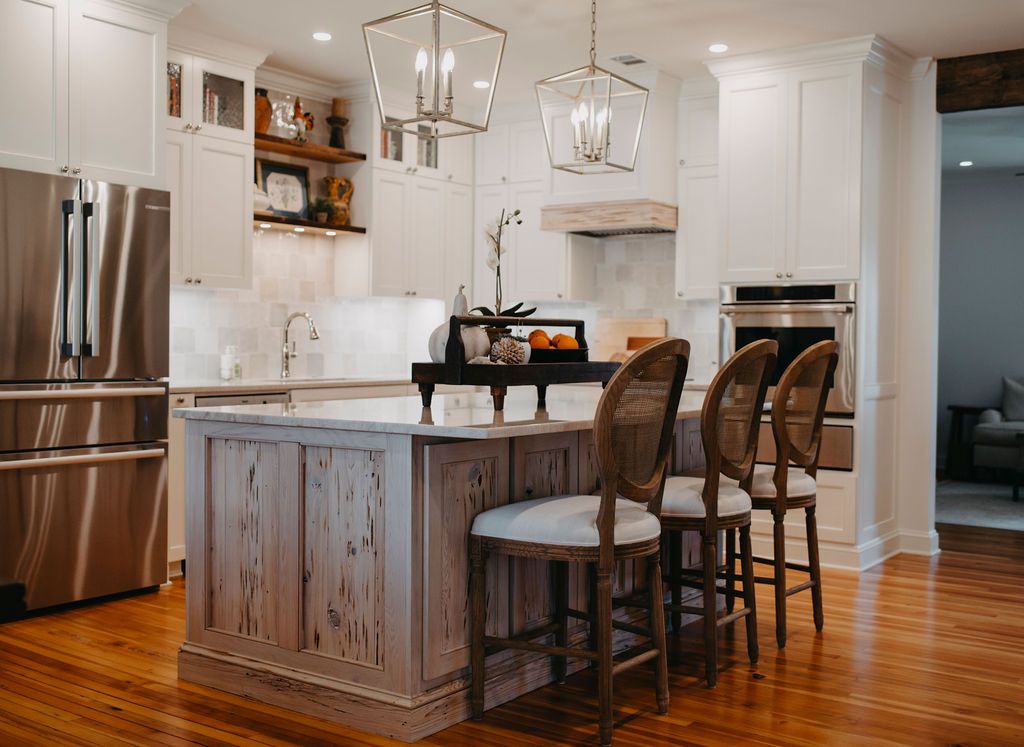 How creative repurposing can make a home renovation complete
Renovating a home can be a stressful and costly project—not just financially, but emotionally, requiring at least a mild uprooting of lifestyle while the hammering, plastering and vacuuming roars on. Then there's the sentimental side of the affair, the learning to let go; taking out the old and replacing it with the new. For interior designer Laura Cedor, sorting through those emotional elements with her clients ranks high on her to-do list in the midst of a renovation.
"I always seek to uncover these sentimental elements so that I can tie them into the new home design," she says. "I had a full home renovation project with a client who had lived in her home for the last 30 years without making any significant changes to the interiors. She was in love with their existing kitchen tiles, and we discussed how they could be implemented into the new renovation. I was able to use these tiles in the flooring for her powder room. This change immediately gave the space some pop with a touch of emotional flair."
Recycled materials also present a solution to the ever-present goal of increased sustainability in the realm of architecture and design. In a separate renovation project, Cedor took down pecky cypress wall wainscoting that was wrapped throughout the home and refurbished a few of the pieces to serve as the wood for the kitchen hood and island.
"The homeowner was thrilled because it saved her money and incorporated old elements into the new design," she says. "There are always components offered by the existing home that can be refurbished and brought into the new design. In most cases, these touches bring an added layer of context and a customized feel to the space."