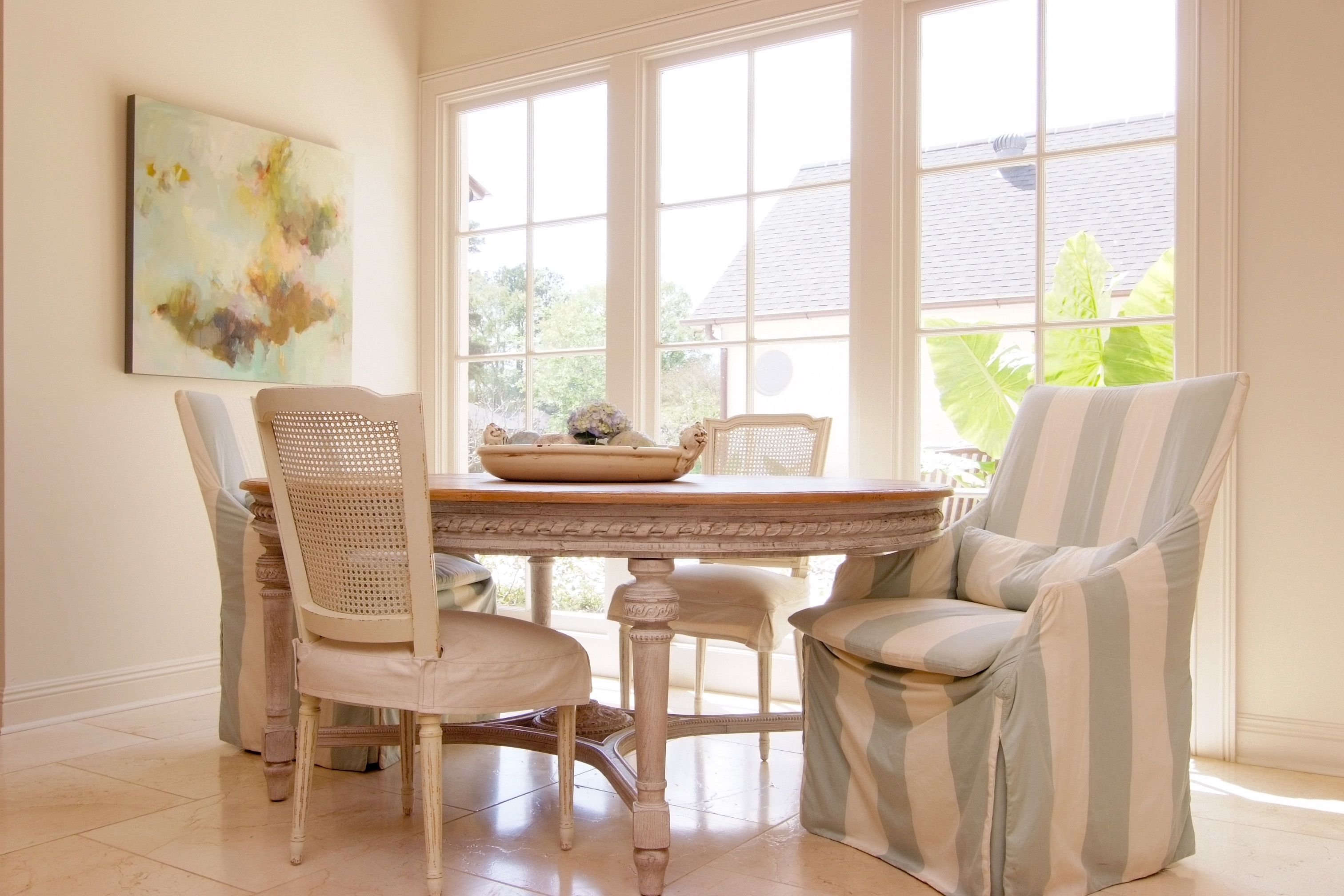 It's easy enough to talk about details like fabrics and color schemes when designing a room, but what happens when the focal point of a space lies beyond its four walls? For rooms with large windows offering views of a backyard pool or a lush landscape, the charge is to decorate without overwhelming the vista outside–and even to add a little indoor scenery that complements what's on the other side of the glass.
Furniture placement is a primary consideration. A bed that partially blocks a window can look awkward from a street view and may lead to uneven fading of fabric. A modern and minimalistic decorating scheme can be a good choice for rooms with dramatic panoramas just outside, ensuring that the emphasis stays on the view itself and not on a plethora of items inside. Another option is to select beach-inspired fabrics in sun-washed tones that give the room a resort vibe that ties into the exterior. To help connect the indoors and out even more, use natural colors on accessories –think sunny yellow throw pillows or green-accented abstract art that mimics the light through trees.
But what happens when those enormous glass windows become more of a problem than a blessing–like in the winter when the cold air is creeping in or in the heat of summer when the rays are too bright to bear? That's when versatile window coverings become critical.
"When you are wanting a bit of privacy, select shades that are maybe still a little translucent," says local interior designer June Jackson. "You can lower the shades whenever you want and still get the light from outside, but when you want to enjoy your view, the shades fold up."
To see more inspiration from local rooms with a view from the inRegister archives, click on the photos in the gallery below:
---