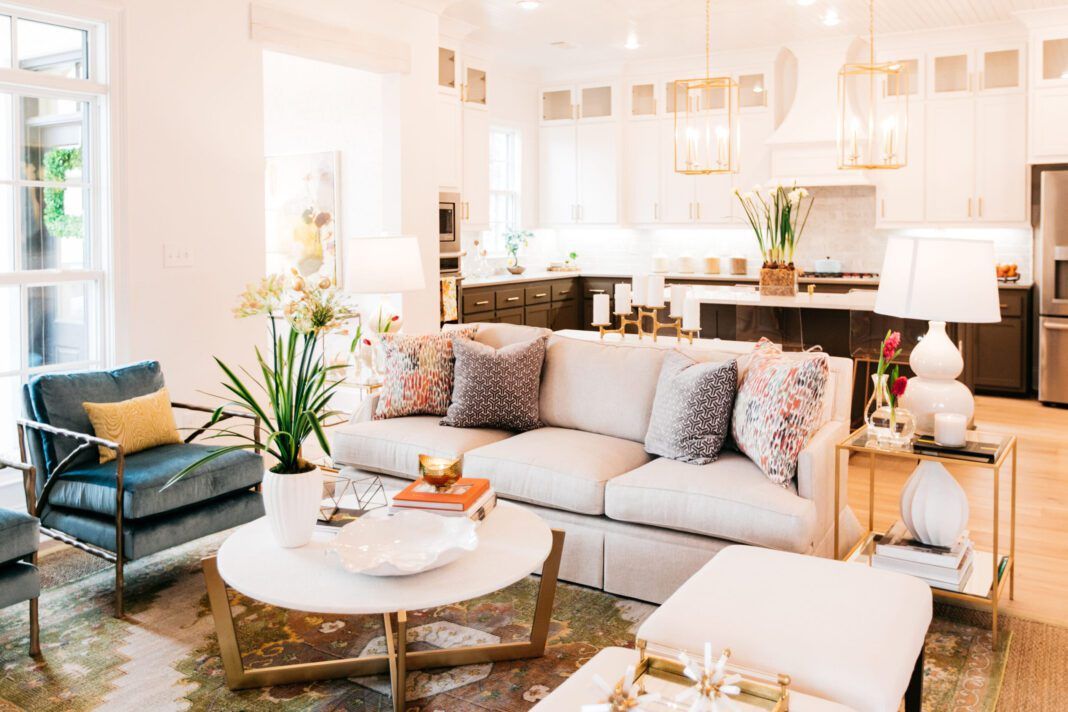 Room tour: Creating energy through color in this vibrant living space
A bright home can be an instant pick-me-up, as is evidenced in this sun-filled living space with decor by The Design Studio. 
"The function of the room was really to hold guests while they're entertaining," says Lisa Girouard, a former design consultant for The Design Studio. "They wanted it to be a functional living room space. That's why we chose furniture that was inviting and comfortable, but still had that formal feel to it, to define the space of a formal living room."
This bright Southern home combines the warmth of traditional decor with a modern touch. Achieving this warmth was gradual, as the Design Studio team mixed different textures, metals and more to invoke an inviting feeling in the space. 
Scroll over the image below to learn more details about the living space:
---