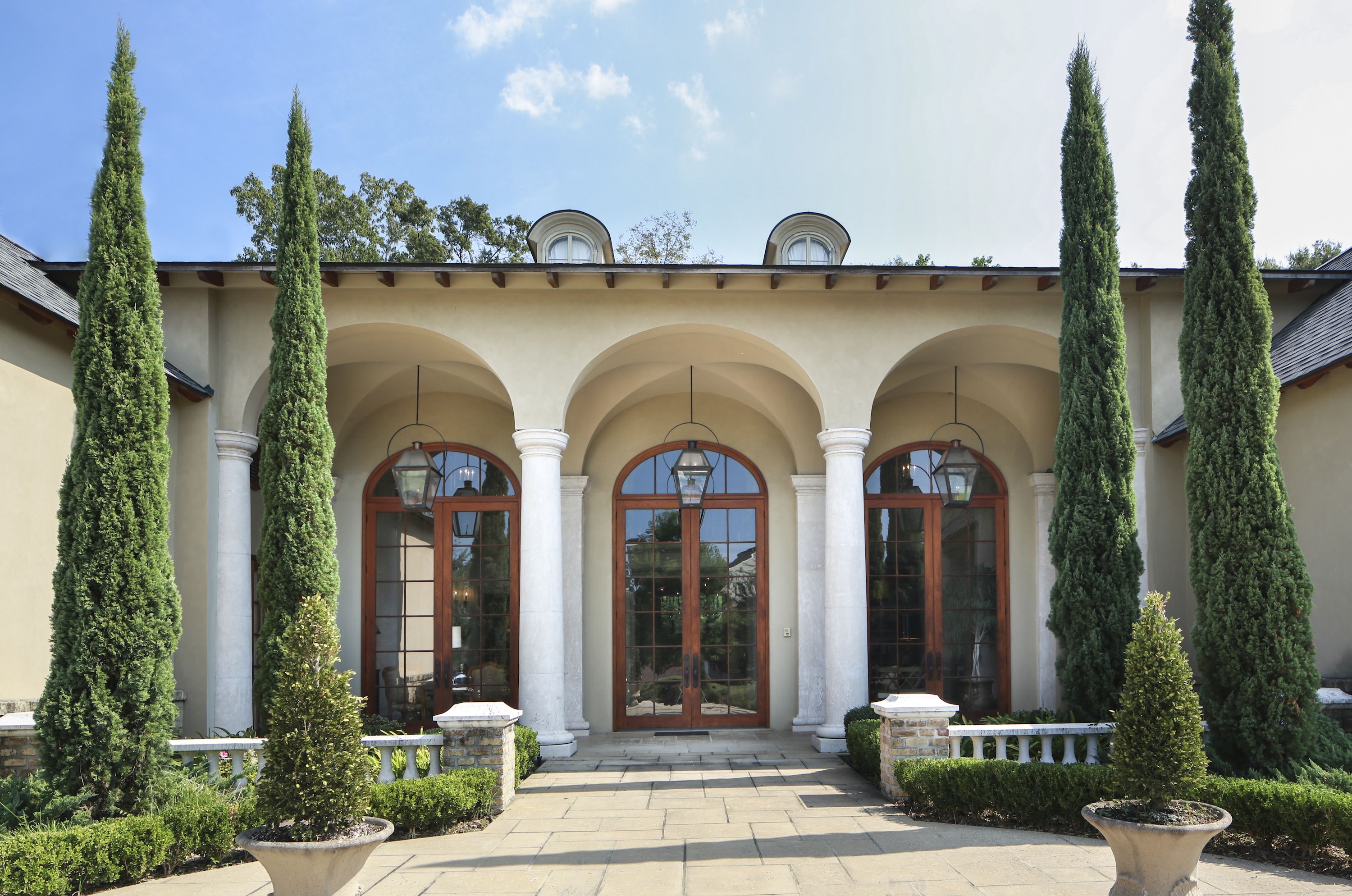 Photos by Melissa Oivanki
Sandra and Keith Cox's home underwent sweeping changes inside and out
Fishbowl. Car showroom. McMansion. These are some of the terms once used to describe a certain forlorn home in the Country Club of Louisiana.
But that was then. That was before Sandra and Keith Cox saw something—some nugget of potential—behind the haphazard finishes and head-scratching design choices. That was before architect Kevin Harris put pencil to paper, erasing awkward room configurations and adding an unforeseen elegance evocative of a bygone age.
Today, there is hardly a trace of the house that once was. In its place is an estate that at once commands attention and offers serenity. Though the road to restoration was far from easy, to the Coxes this is now, simply, home.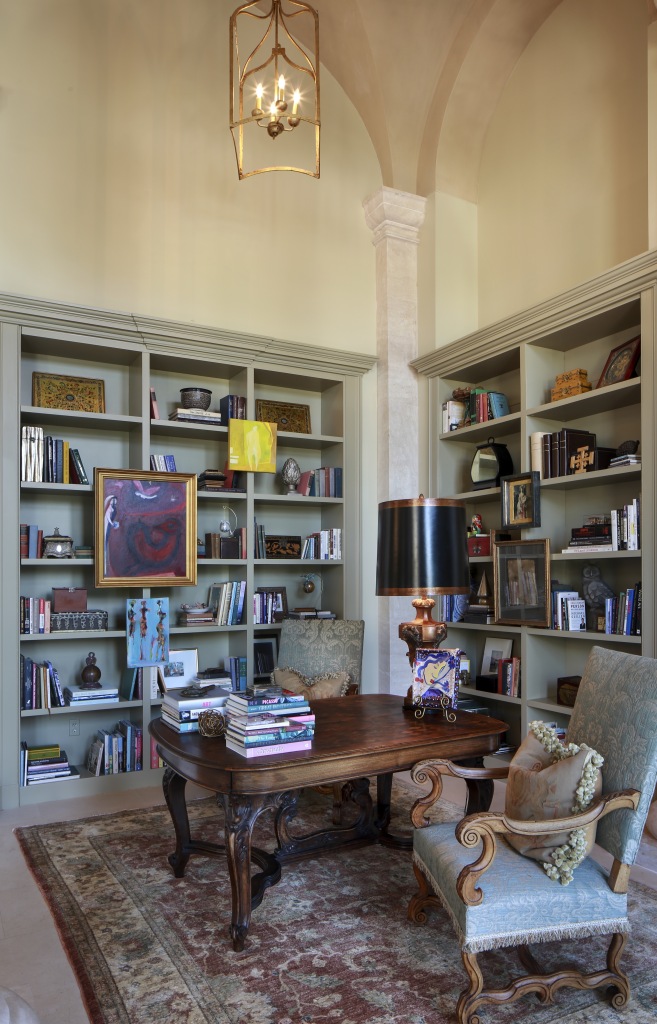 "Everything except the side walls and the laundry room have been renovated," Keith says as he and Sandra guide a visitor through the house. They point out the foyer, once narrow and dominated by a star of Texas motif inlaid in the floor, now expanded to encompass a chic living room and library. Gesturing outside, they note that two original garages once sat perpendicular to the driveway; the space used by one is now a warm study and guest suite. They nod toward the rear, where the walls were once rounded and made of glass.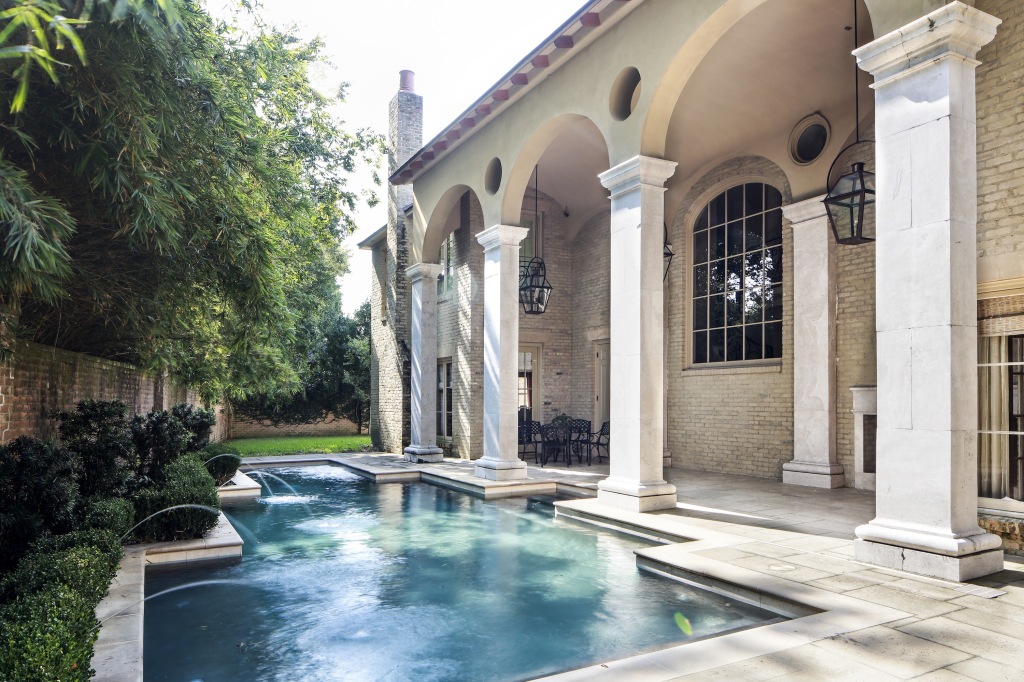 "It was a good lot and a good location but what I would call an unfortunate design," says Kevin Harris. "The challenge was to transform the house from what it was to make it fit with their family and to make it beautiful."
The metamorphosis began with the sharing of a vision. "Kevin told me, 'Just give me your dreams and we'll see what we can come up with,'" says Sandra. Her dreams were of a home that reminded her of her favorite places in Europe, from centuries-old churches to grand hotels.
"My favorite city in the whole world is Venice," she says. "There's an old hotel there called the Danieli, and I remember sitting in there and just staring up and thinking, 'I could really live here.' I appreciate European architecture so much because of its authenticity, and I knew if I ever had the good fortune to build a house it would have those elements."
Kevin's plan for realizing Sandra's dreams involved using old-world materials and classical design details to shake the house loose from its original incarnation. In the foyer, he called for majestic groin-vaulted ceilings like those developed by early Roman architects, and he elected to support them with towering travertine columns. The central rotunda became an imposing dining room with intricate curved plaster moulding and its own set of marble columns surrounding a circular table. In the rear, a travertine staircase would fork into two, leading to son William's room on one side and twin daughters Alexandra and Olivia's space on the other, and connecting them all would be an ornate iron-wrapped balcony overlooking the spaces below.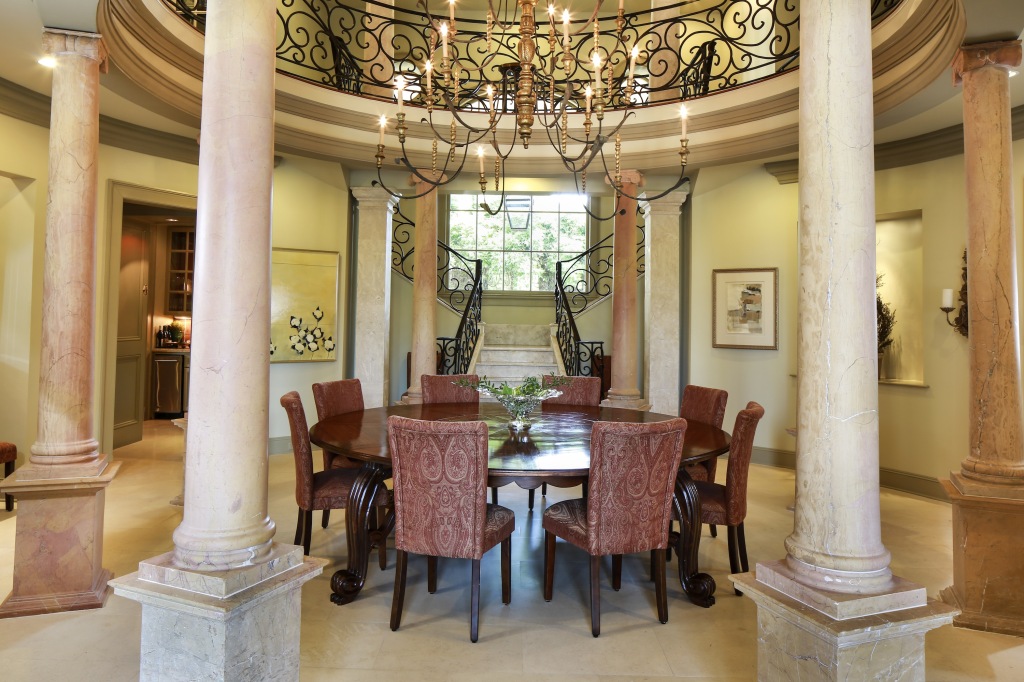 Once they set about the job of bringing those ideas to life, the Coxes had plenty of surprises still in store. Concerns with the foundation and roof had to be addressed. Contractors left, hurricanes happened, laborers abandoned their unfinished work. Keith ultimately took over finding and managing subcontractors himself. All in all, the construction phase lasted three years and eight months.
"It was so drawn out," Sandra says. "We had done everything we could—we did our homework and we consulted all the right people. But problems just kept popping up."
When the family finally moved in, they relished their newfound space after so much time spent in what was supposed to be a short-term leased apartment. Sandra's vision was now realized, and it was worth the wait.
"It invites you to explore around because each space is different, and it's a delight," Kevin says of the finished product. "It's just a fun, fun house. It works well for entertaining, and it works well for the family day to day."