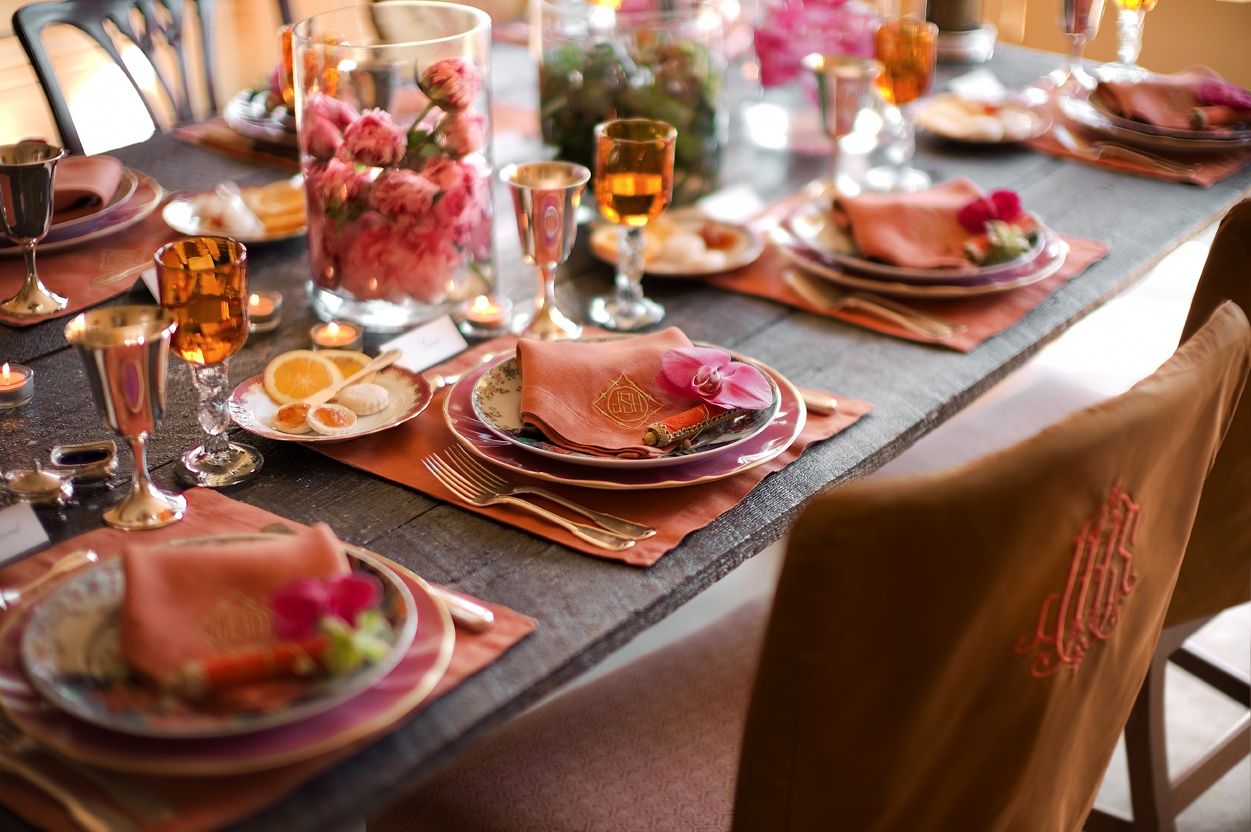 Photo by Joseph Rey Au
It's a pleasure known to many: curling up on a cozy bed with a good book. But when the book is Jane Scott Hodges' Linens: For Every Room and Occasion and the bed is dressed in exquisite embroidered sheets and shams, the pleasure reaches an entirely different level.
Hodges, the founder of New Orleans-based fine linens company Leontine Linens, first fell in love with heirloom-quality materials when she discovered her great-great-grandmother's treasure trove of hand-monogrammed linens in an attic. "The notion of linens being used by my ancestors and withstanding the test of time fascinated me," Hodges writes. "The initial spark from that encounter became a fast-growing interest, [and] the interest became an obsession."
Since launching her company in 1996, Hodges' custom linens for the bed, bath and dining table have been embraced by top interior designers around the country. Many of those devotees, including design-world stars like Mary McDonald and Charlotte Moss, have contributed to Linens in the form of essays on how they integrate the hand-sewn products into the rooms they create.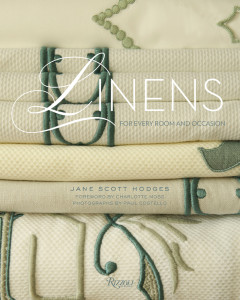 Hodges' couture approach has even captured the imagination of fashion designers. "We believe a woman should feel glamorous and comfortable in a beautiful gown," writes Mark Badgley of Badgley Mischka in an essay accompanying a photo of his country home's master bedroom, "and that she should feel all the more so when climbing into her bed at the end of the day."
The photography in Linens is as sumptuous as the silks and cottons themselves, making the book a sensory experience well suited to its subject. Full-page images highlight the intricate details of stitches that Hodges' firm has almost singlehandedly resurrected from bygone eras, when, as she notes, even families with modest means bestowed brides with trousseaus filled with elegant household linens. Hodges offers ideas for assembling a modern-day trousseau, as well as a host of other practical tips for using linens to represent a more gracious way of living.
"Bringing personal expression to an aspect of day-to-day life that you may have previously taken for granted," writes Hodges, "is one of the surest ways to stamp your home as unique, as something no one else can copy."