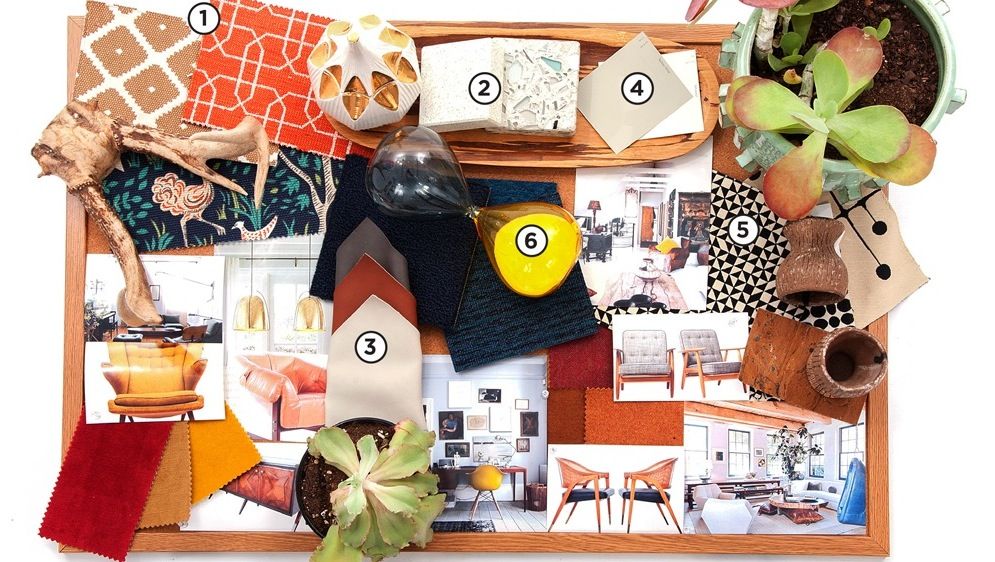 Mood board: Vintage modern living room
Amy Strother, designer and owner of Denicola's Furniture (denicolasbr.com), shares her inspirations:
1. Pattern pop
Dwell by Robert Allen is one of my favorite lines because it's so Scandinavian, and many of the fabrics are very reminiscent of Josef Frank, but at a fraction of the price. Using a colorful option on an iconic mid-century chair brightens up a room.
2. Heart of glass
Recycled glass slab products like Vetrazzo and IceStone are beautiful options for a vintage modern feel, not only because they are sustainable but also because they mimic the feel of the terrazzo of yesteryear.
3. Faux sure
Architex's faux leather line looks and feels like real leather. When you stumble upon a picker's dream like a Papa chair or an Eames lounger, this won't break the bank, and no one will be able to tell the difference.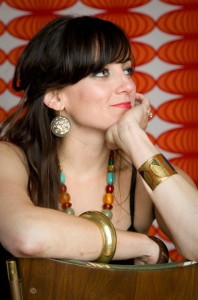 4. Against the wall
Paint colors should feel light, soft and natural. Easy go-tos are light grays and earthy whites.
5. Play it again
For the real mid-century lovers out there, Maharam makes a line of designer reproduction fabrics from the '60s like the Eames Dot Pattern and Alexander Girard's Checker Split. I love them mixed with mustard yellow, navy and red like on this board.
6. In good time
I always encourage people to take their time and accumulate special treasures that reflect their personality: ceramics, art, planters and any item that speaks to them. Eventually it will all work together.