Mood Board: Holiday at home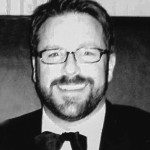 Interior decorator Shane Griffin shares his inspiration.
1. It's a wrap
Customize your packages under the tree. A well-wrapped present will serve as a holiday decoration on its own.
2. Season's reason
Trends will come and go, so don't forget the true meaning of Christmas.
3. Heaven scent
The scents of the holidays are just as important as all the visual decorations, so incorporate a fragrant candle or simmer some cinnamon sticks.
4. Southern showoff
Use classic everyday items to decorate. I love filling mint julep cups with candy canes.
5. Hang time
Incorporate special ornaments that have meaning to your family, items that have a past and tell a story. Make it personal!
6. House of cards
Display those cards from loved ones! Everyone loves seeing them, and the holidays are all about family and friends.